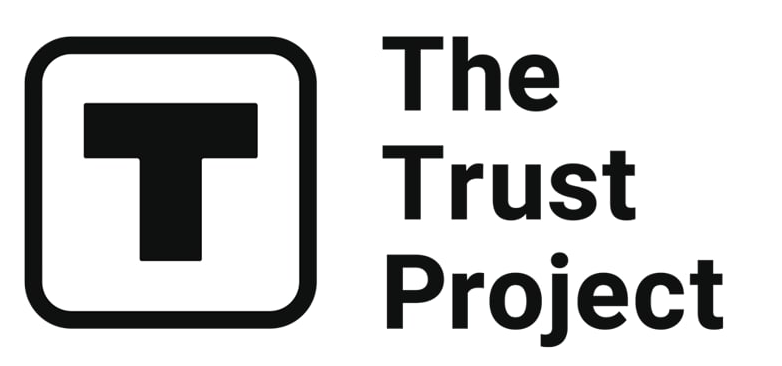 The Trust Project is a worldwide group of news organizations working to establish transparency standards.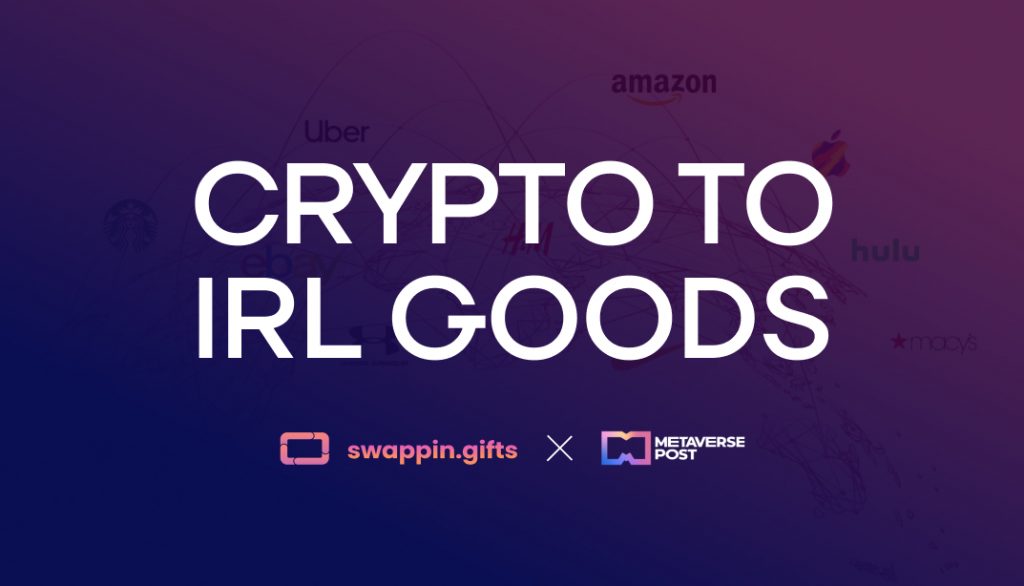 Metaverse Post partners with swappin.gifts to facilitate readers with a Web3 shopping experience. The platforms join forces to bring crypto holders a fast and secure way to purchase real-world goods and services using cryptocurrency via fully decentralized settlement rails.
Swappin.gifts is a service that allows users to buy coupons for physical products using crypto. Remarkably, individuals can shop by paying with one of the thousand digital currencies and tokens presented on swappin.gifts. The blockchain-based web3 platform supports all web3 connected wallets on four major chains: Ethereum, Polygon, BNB Smart Chain, and Avalanche. 
swappin.gifts offers a variety of coupons for global brands and e-commerce stores. Customers can purchase gift cards to shop at Nike, Under Armour, H&M, Xbox, Macy's, Amazon, eBay, Apple, Starbucks, and many other well-known brands. Gift cards purchased with crypto can be used in more than 50 countries, and the platform provides unique coupons for each of them. The platform has a user-friendly interface that allows customers to search by country and brand, making Web3 shopping fast and efficient.
Starting now, Metaverse Post readers can swap their crypto into IRL goods and services directly from the website. The swappin.gifts process is easy and intuitive: All users need to do is connect their wallets and choose the chain, the token, and the gift card they wish to receive. swappin.gifts customers receive instant real-world liquidity for purchasing favorite goods and services.
We asked Ariel R. Abramovsky (CEO) of swappin.gifts, several questions about the company's plans and main benefits.
We have developed and deployed a very sophisticated solution to allow retail crypto users a global gateway to real-world goods and services without the need from the end user to go via difficult fiat rails. The product is extremely simple to use and retail web3 user-friendly. At the moment, most of the process is done via decentralized settlement rails and is very transparent and convenient. Our plans for the future are to make the entire system run on fully decentralized rails and allow a safe alternative for off-ramp globally. Basically, to enable any liquid digital asset to be converted into real world products with just a few clicks.
1) How and why did you come up with the idea of creating swappin.gifts?
I've been in the industry for quite some time. And a couple of years ago, my partner and I understood that the off-ramp process is extremely difficult, especially when looking at it from a global perspective, and decided to build sustainable rails that will be regulatory and end-user friendly.
2) What advantages does swappin.gifts and gift cards, in general, have compared to other off-ramps from crypto?
Gift Cards as a product have existed for a very long time and have their own regulatory rules and regulations. The legal term is "corporate cash". It's a 1T USD-a-year industry that suffers deeply from fraud issues related to stolen credit cards or ML activities. By bridging crypto with gift cards, we allow a very high level of transparency from the "corporate cash" industry perspective and remove fraudulent activity by a very high margin. And simultaneously allow the retail crypto user base a safe, transparent, and convenient off-ramp directly to global brands on an international scale, making the result a win-win for both industries.
3) What's your plan in terms of next features and brands?
Currently, we are operating in 50 different countries, and we have thousands of brands and support almost any liquid digital asset on the major blockchains. Our next feature will be containing the gift cards as NFTs to allow even more transparency and convenience, as well we are always adding new geographies and brands.
4) What is your grand vision for the product?
Very simple, to make a fully decentralized system that will allow users to go from any digital asset to any products and brands globally without needing to go through any fiat rails. I can summarize it as a "Google Translate" between crypto and the real world.
Disclaimer
Any data, text, or other content on this page is provided as general market information and not as investment advice. Past performance is not necessarily an indicator of future results.