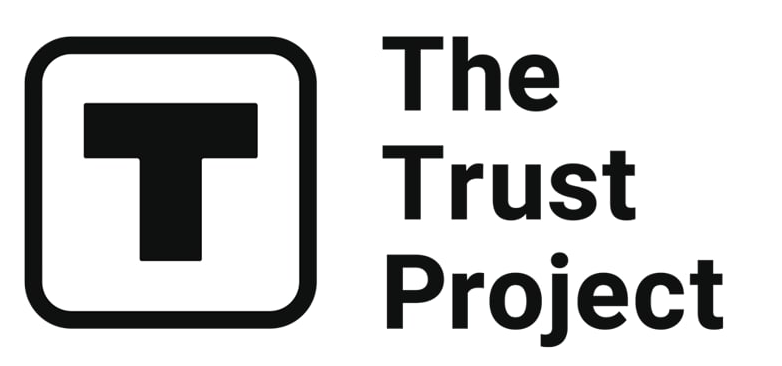 The Trust Project is a worldwide group of news organizations working to establish transparency standards.
Sony Entertainment Talent Ventures India (SETVI) and Ideographic partner with Theta Metachain on an Exhibition to mark a momentous cultural moment: the iconic Amitabh Bachchan's 80th birthday in the 75th year of India as a free nation
"A Movable Feast" will be a multi-city exhibition that brings together some of India's greatest artists. Each artwork will also be available as a single, unique 1-for-1 NFT.
October 14, New Delhi – There are moments to which nothing will do justice but art.
The arc of a magnificent life. The audacity of an idea called India. Their coming together in one spectacular art show is that moment.
Sony Entertainment Talent Ventures India (SETVI), Ideographic and Theta Labs are today announcing A Moveable Feast, a wholly original and vividly imaginative collective of artworks commissioned to mark the life and work of the cultural colossus that is Amitabh Bachchan as he turns 80, in the year in which India celebrates its 75th year as a free nation.
Each artwork will come with a corresponding Non-Fungible Token (NFT), giving fans and collectors the chance to own a piece not only of one of India's most iconic figures but of an iconic moment in the country's history.
But this is not merely art as homage: this is man as metaphor, the mirror through which India itself is reflected back at us — its pathologies and possibilities, its ambitions and fractures, its neuroses and victories.
Curator Geetan Batra was excited by this very challenge: of giving artistic wing to myth, metaphor, and moment. "A curator's task is not to merely collect and collate art but to propel it in subtle and layered ways, insinuate it into the public imagination. Paying tribute to an icon and making him a metaphor to interpret their thoughts about the nation had artists in a delightfully exploratory mood, giving a visual voice to different ways of seeing," she says.
To do so, Ideographic and the curator reached out to a carefully curated collective of India's most accomplished and interesting artists from across artistic traditions and mediums — fine art, graphic art, tribal art, among others — to show us the India that Bachchan reveals to them in his spectacular life and work.
Fifty-one artworks were chosen to be part of an exclusive by-invitation event in New Delhi, to be held on October 14 at the prestigious Bikaner House. These will subsequently be open to public view at the CCA Gallery, Bikaner House, till October 22, 2022. NFTs for "A Moveable Feast" will be available for purchase across auctions, limited editions, and packs on ThetaDrop NFT Marketplace. Users can open up their packs on October 21 to see which artwork they received and start trading on the secondary marketplace. Users will be rewarded in $TDROP tokens for combining multiple NFT pieces from the collection and turning them into complete challenges.
"There are very few people who it can be said have defined an era and a nation like Amitabh Bachchan," says Namrata Singh, Head – Digital & Metaverse, Sony Entertainment Talent Ventures India. "His life has spanned the lifetime of India as a modern nation, and through it, he has helped tell our stories and shape our culture. So, it is with tremendous pride and excitement that we are partnering with Theta's Metachain, the leading Web3 solution for media and entertainment, for a unique collection of NFTs from forty-five of these premiere Artists to celebrate Amitabh's 80th birthday. If this collection brings a fraction of the joy that Amitabh has brought throughout his art and career, we can consider this endeavor a success."
Ideographic COO and co-founder Neena Tejpal says it was the idea of marking a seminal moment in the life of a country and a cultural figure through art that were the seeds of the project. "Art is a passion for us at Ideographic; its possibilities to go beyond words to illuminate the unsayable underpins all that we do. But as much as we love the experience of a superbly mounted show in a gallery, we're excited by the democratization of art ownership that NFTs allow, and we hope art lovers across the world enjoy bringing home a piece of India and of a cultural colossus."
Introducing Theta Metachain, a chain of chains for media & entertainment
Theta Metachain is an interconnected network of blockchains, a "chain of chains." It enables a highly customizable, scalable blockchain tailored for emerging Web3 businesses in the media and entertainment space. Global companies like SETVI can use the Metachain to build Web3 businesses with unlimited scale, enabling new use cases and delivering value to millions of users. Media brands such as Fuse Media, World Poker Tour, Replay, and TrooVRS have already announced they will take advantage of the Metachain for upcoming product releases, with more to be announced leading up to the December 1 launch.
"At Theta, we have had the pleasure of working with some incredible creative talents," says Mitch Liu, co-founder and CEO of Theta Labs. "The collaboration with SETVI celebrating the life of Amitabh Bachchan represents another important step toward Theta's goal of widespread industry adoption of its Metachain as it makes the transition to Web3. SETVI's use of Theta's Metachain to power this unique artistic experience centered around one of its most treasured citizens is yet another example of entertainment industry heavyweights embracing this groundbreaking technology, a list that to date has included The World Poker Tour, Replay TV, and many others."
For the artists — who range from giants such as Paresh Maity and Sanjay Bhattacharya to Veer Munshi, Ranbir Kaleka, and Suvaprasanna — to masters of tribal art, including Anwar Chitrakaar, Sher Singh, and Santosh Kumar Das — the opportunity to interpret the intersection of nation and icon, was powerful.
As Ranbir Kaleka put it, "even as we forge a modern identity with unfathomable endurance through prevailing fears, India retains its dynamism and storied diversity."
For younger artists like Ishaan Bharat "Osheen," NFTs were the gamechanger. "I only recently got curious about NFTs as they began to make a dent in the art world with the decentralization of art ownership. This is the first time I'll witness one of my big-scale original works get drawn into this extremely unpredictable web3 space! I'm intrigued to see where this goes and how it alters art consumption in India.
An icon of modern, democratic India
Bachchan made his cinematic debut in Saat Hindustani (1969; "Seven Indians"), and first received a prestigious Filmfare Award for his performance in Anand (1971). Over the course of the 1970s, Bachchan became India's most famous actor and something of a cultural icon. Nicknamed "Big B," Bachchan popularized a new archetype of an Indian action hero, one who was angrier and more dangerous than previous romantic leads. Unlike Western actors in American films, Bachchan was renowned for his versatility, with many of his roles showcasing his talents in singing, dancing, and comedy.
His popularity was such that a near-fatal accident on the set of the film Coolie in 1982 sparked a national prayer vigil for his recovery. At the encouragement of his friend, Indian Prime Minister Rajiv Gandhi, Bachchan was elected to the Lok Sabha (India's lower house of parliament) with an overwhelming majority. In 1990, Bachchan resumed his film career and would go on to star in musicals, crime dramas, and romances – continuing his famously diverse career. He is regarded as one of the greatest and most influential artists in Hindi cinema, and around the globe. His contribution to the industry is so vast that the French director François Truffaut has called him a "one-man industry."
# # #
About IDEOGRAPHIC
Ideographic is a cutting-edge ideas, communications, and events company based in India. Widely admired for its global standards of aesthetics, content, and elegant production. The same team created the globally acclaimed festival THiNK, a high-profile platform for ideas cutting across disciplines and geographies. Creator of two London Summits on India and Pakistan; art auctions at Bonhams and Asia House; and Summit of the Powerless, a platform dedicated to critical issues facing India. Most recently, creator of Algebra – the Arts & Ideas Club, a unique forum that celebrates a life of the mind and hosts a roster of high-profile speakers and critical conversations across disciplines in four cities every month. Creator of Qurio, the Ideas Getaway, which is an immersive knowledge platform for intimate groups.
About Theta Labs
Theta Labs pioneered Theta Network, the next-generation video and entertainment blockchain, and THETA.tv, a leading decentralized live streaming platform. Theta infrastructure enables existing video platforms to drive incremental revenues and reduce content delivery CDN costs while end-users are rewarded for sharing their bandwidth to relay video on any PC, mobile, Smart TV or IoT device. Most recently, the company launched ThetaDrop NFT marketplace in partnership with the World Poker Tour, Katy Perry, Jukin Media, and Fuse Media, aiming to disrupt the digital collectibles industry.
Theta's enterprise validator and governance council is led by global leaders, including Google, Samsung, Sony, Creative Artists Agency (CAA), Binance, Blockchain Ventures, DHVC, and gumi. Theta leverages its user base of millions of viewers on THETA.tv to seed its peer-to-peer video network along with premium content partnerships with Lionsgate, MGM Studios, NASA, and others. Popular video platforms integrated with Theta infrastructure include CONtv Anime, World Poker Tour, Cinedigm, Samsung VR, GameTalkTalk, MovieBloc, Ultra, GFUEL, and other OTT media, entertainment, and live streaming services. Strategic corporate investors include Samsung NEXT, Sony Innovation Fund, Bertelsmann Digital Media Investments (BDMI), Creative Artists Agency (CAA), and Silicon Valley VCs, including DCM and Sierra Ventures. Learn more at www.thetalabs.org
About SETVI:
Launched in 2022, Sony Entertainment Talent Ventures India Private Limited is India's first talent and metaverse advisory company focusing on creating ventures for talent to build their wealth and legacy. Led by CEO Vijay Singh, former CEO of Fox Star Studios, SETVI is a talent advisory and solutions company that sits at the intersection of talent, brand, and metaverse ecosystem. The company uses a strategic lens to scout, shape, and scale brand partnerships across genres to align and fit the requirement and is committed to building scalable businesses for talent via partnerships across brands, businesses, and agencies. SETVI has also onboarded exclusive partnerships to bring in some of the best minds in the industry– such as TAFI, the world's leading avatar company, or Roblox, one of the hottest gaming platforms in the world.
Read related posts:
Disclaimer
Any data, text, or other content on this page is provided as general market information and not as investment advice. Past performance is not necessarily an indicator of future results.