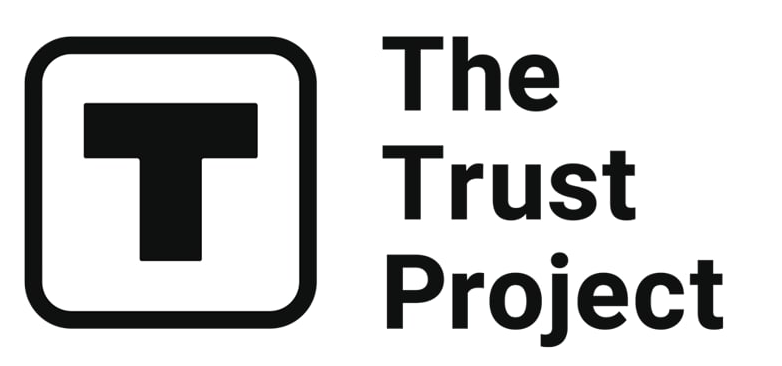 The Trust Project is a worldwide group of news organizations working to establish transparency standards.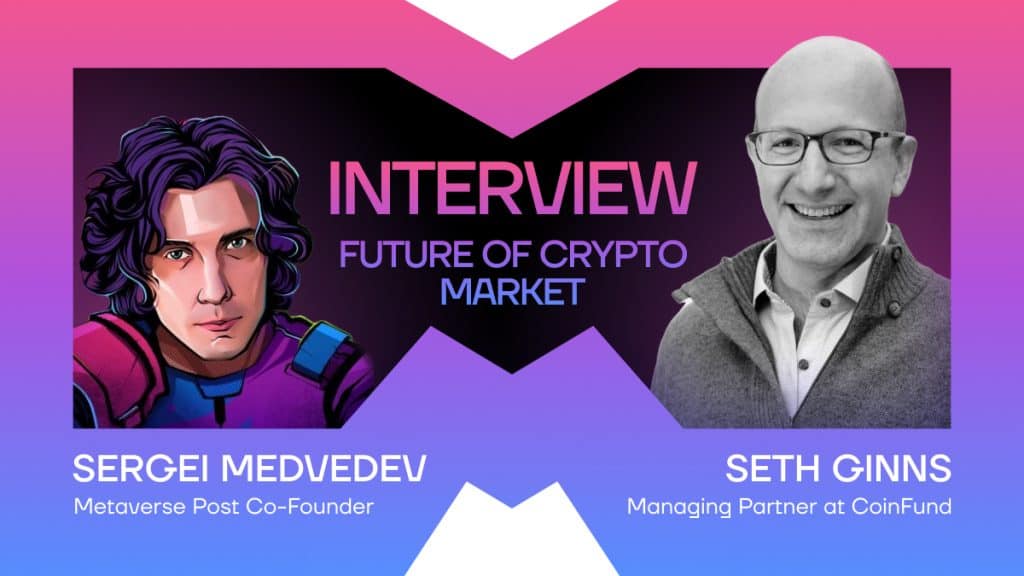 Seth Ginns, the current Managing Partner at CoinFund, joined the company in 2020 following a distinguished 17-year career as a Managing Director leading the large-cap growth team at Jennison Associates. Alongside his corporate achievements, Ginns started angel investing ten years ago and was among the first to invest in Coinbase, Bitcoin, and Ethereum, ultimately driving his full-time involvement in the crypto industry.
During the Hong Kong Web3 Festival 2023, Sergei Medvedev, the co-founder of Metaverse Post, engages Ginns in a discussion about the current state of the cryptocurrency market and its future direction.
Sergei Medvedev: Despite the price of Bitcoin growing and the global financial markets not being in such a good shape, and there's a lot of uncertainty. Do you think the signs of the bull market indicate a real bull market, or will we see a lot of turbulence?
I think we're going to see volatility. But it's interesting, even if you look at traditional equity markets, the NASDAQ, the S&P, they're near their highs for the year, despite all of the volatility that's happening in the banking sector, despite the fact that it looks like we're going into a global economic slowdown. And I think that's part of the reason why there's an expectation that we're going to see more stimulus now in order to help to backstop global economies.
So the market is saying, we understand that things are weak, we understand that there are bank crises, we understand that there are some things that look potentially scary. But we also think that central banks and governments are going to be there to support the economy to make sure that things don't go down a lot. And then when you look at equities, when you look at crypto, they're reflecting that support, maybe a little too early. To answer your question about volatility, maybe they're front-running that too much, and maybe you're going to have a little bit of weakness that comes into those markets before you have that stimulative impact. So that can be a short-term timing dynamic. But as we talked about on the panel, I think when you look over the medium to long term, we should see much higher prices for risk assets, whether it's crypto tech equities, as a result of the slowing economy and the need to infuse more liquidity and stimulus.
Sergei Medvedev: We talk about adoption a lot. But can we see real adoption during this world crisis, and even institutional users trying crypto more confidently?
Yeah, I think, anecdotally, I've had a lot of conversations about people adding a little bit of Bitcoin to their portfolio as a diversifier that's outside of the traditional banking system. And I think you're starting to see a broader institutional investor awareness around the diversifying benefits of Bitcoin, in particular, and that's the reason why for about three weeks after the banking crisis, Bitcoin outperformed everything else within crypto. I think it was precisely because you had a broader set of individuals and institutions globally saying, "I'm not sure what's happening with the banking system. I'm not sure what's happening with the global economy, and this is an asset that is outside of the traditional banking system."
But I think over the medium to long run, those people, once they enter with Bitcoin, they then move to ETH. They move to the broader ecosystem. And that's what we're starting to see in crypto today.
Sergei Medvedev: And do you think AI and Metaverse are a part of the web3 market and general web3 shift or just topics that people are highlighting right now? For example, many startups put AI in their decks to attract more attention from investors.
I think AI and Metaverse are very much intertwined with crypto, but the way I would think about it is if you step back, crypto is a set of tools that are foundational. And then you build businesses in all different verticals on top of that foundation on top of that toolkit. So within AI, there are going to be many, many companies that incorporate various aspects of crypto into their businesses, proof of humanity. There's one area that that we're focused on right now, being able to prove that the person that you are chatting with is actually human. Very soon, you'll be able to have a video conference call with someone, and it will look totally real, but it will actually be completely AI-generated. So proof of humanity is a great example of the intersection between crypto and AI.
The metaverse is very similar. There are a lot of items that you will want verified scarcity for within the metaverse, and that's very important. But then, in both AI and metaverse, there are going to be a lot of things that don't need crypto, and that's fine.
Sergei Medvedev: Right now, a lot of things have happened with regulations in the short term in Hong Kong. Why do you think Hong Kong is getting back to crypto, digital assets, and IT? And where do you see the Hong Kong ecosystem going in the future?
I think Hong Kong has always been an incredibly dynamic financial and tech capital. And with COVID, it saw some of that talent, some of that energy start to dissipate to other parts of the world. I think it's wonderful to see the government of Hong Kong decided now's the time to reinvigorate the city; now's the time to bring that energy back.
Fintech and crypto are some of the core pillars of bringing that energy and excitement and builder activity back to Hong Kong. The commitment is real. It's a very serious, long-term commitment. We can see the energy and feel the energy here in the city. Hong Kong is very much back, and crypto in web3 is going to be an important element of building that momentum. It's wonderful to see put support all the way up to the highest levels of the government here.
Sergei Medvedev: Absolutely. What's your favorite place in Hong Kong?
I love the energy of Central and how it's like New York City. But just going up the side of a mountain adds this extra element of beauty to an energy and vibrant city that is clearly an important financial capital tech capital. But then you have this natural beauty of having the skyscrapers going up the side of the mountain. It's quite extraordinary.
Read more:
Disclaimer
Any data, text, or other content on this page is provided as general market information and not as investment advice. Past performance is not necessarily an indicator of future results.