BlackRock mentions Energy Web; EWT price goes up to $4.47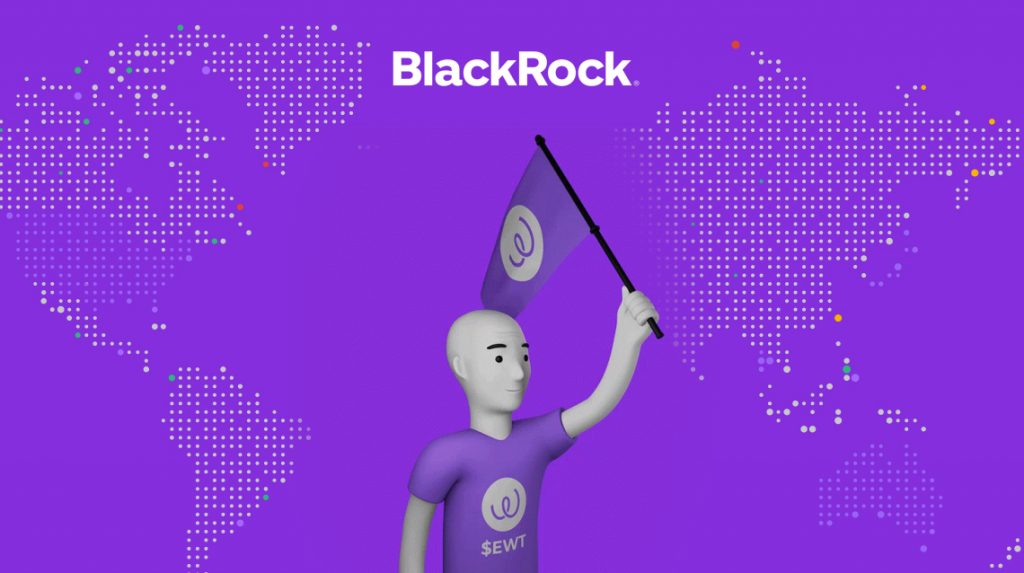 It seems all Energy Web token needed for an instant price spike is a mention from Blackrock.
Investment management corporation BlackRock announces the launch of a private Bitcoin trust, the first trust to provide direct Bitcoin exposure. This is BlackRock's another venture into the cryptocurrency space, as just last week, the company made its partnership with Coinbase known to the public.
In the official press release, BlackRock Institutions also mentioned a low market capitalization token Energy Web:
"BlackRock Institutions is encouraged that organizations, such as RMI and Energy Web, are developing programs to bring greater transparency to sustainable energy usage in bitcoin mining, and will follow progress around thous initiatives."
The statement caused an immediate pump of the token. In the past seven days, the token price has touched $4.47 USD, gaining 84% of its value. At the time of writing, the Energy Web Token price (EWT) is $3.98 USD.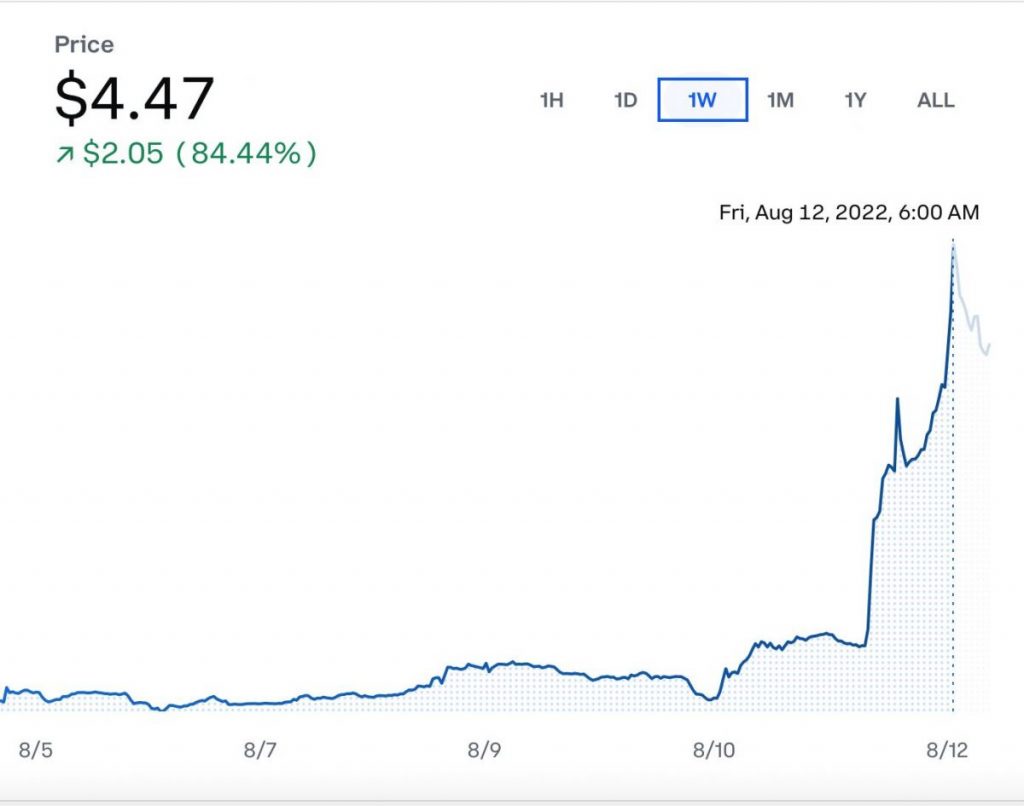 However, as of now, EWT is not supported by either Coinbase or Binance.
The Energy Web Foundation is a global nonprofit Zurich-based company founded in 2017. The organization aims to accelerate the decarbonization of the global economy. To do so, the company deploys digital operating systems for energy grids, working in partnership with more than a hundred energy market participants.
Cryptocurrencies remain a rather carbon-heavy industry, so any venture into making them greener is a noble one. "Bitcoin production alone is said to "generate between 22-22.9 million metric tons of carbon dioxide emissions a year," The Economic Times writes. This level of emissions is comparable to that of entire countries like Jordan and Sri Lanka.
While it's important that companies like BlackRock offer support and exposure to the crypto scene, it is just as crucial to ensure more sustainable tokens like Energy Web Token are in the limelight.
Related articles:
Disclaimer
In line with the Trust Project guidelines, please note that the information provided on this page is not intended to be and should not be interpreted as legal, tax, investment, financial, or any other form of advice. It is important to only invest what you can afford to lose and to seek independent financial advice if you have any doubts. For further information, we suggest referring to the terms and conditions as well as the help and support pages provided by the issuer or advertiser. MetaversePost is committed to accurate, unbiased reporting, but market conditions are subject to change without notice.
About The Author
Valeria is a reporter for Metaverse Post. She focuses on fundraises, AI, metaverse, digital fashion, NFTs, and everything web3-related.Valeria has a Master's degree in Public Communications and is getting her second Major in International Business Management. She dedicates her free time to photography and fashion styling. At the age of 13, Valeria created her first fashion-focused blog, which developed her passion for journalism and style. She is based in northern Italy and often works remotely from different European cities.You can contact her at [email protected]
More articles


Valeria is a reporter for Metaverse Post. She focuses on fundraises, AI, metaverse, digital fashion, NFTs, and everything web3-related.Valeria has a Master's degree in Public Communications and is getting her second Major in International Business Management. She dedicates her free time to photography and fashion styling. At the age of 13, Valeria created her first fashion-focused blog, which developed her passion for journalism and style. She is based in northern Italy and often works remotely from different European cities.You can contact her at [email protected]
Hot Stories
by Victor Dey
November 30, 2023
by Kumar Gandharv
November 30, 2023
by Victor Dey
November 30, 2023
by Nik Asti
November 29, 2023
Latest News
by Alisa Davidson
November 30, 2023
by Victor Dey
November 30, 2023
by Alisa Davidson
November 30, 2023
by Nik Asti
November 30, 2023