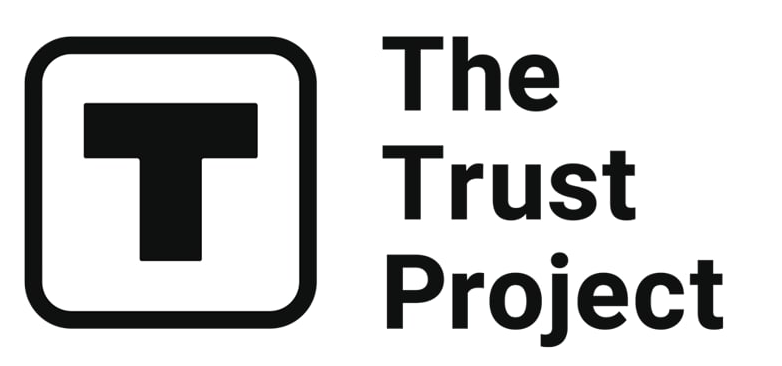 The Trust Project is a worldwide group of news organizations working to establish transparency standards.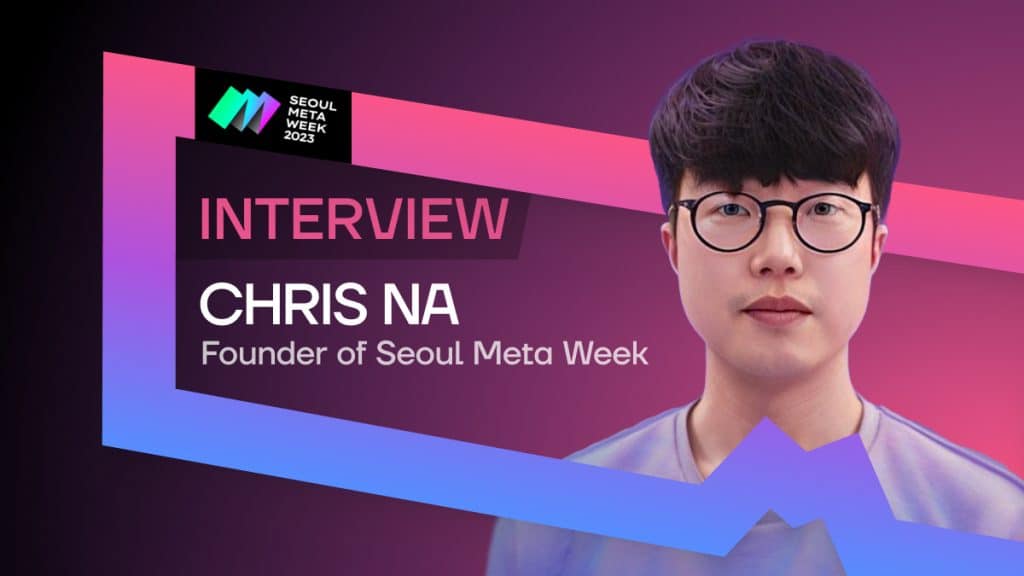 The rise of blockchain and its innovative derivatives, such as web3, metaverse, and NFTs, has sparked an insatiable thirst for information and knowledge about these technologies. As a result, conferences and events worldwide have emerged, drawing in experts, industry leaders, and enthusiasts who seek to share their insights and exchange ideas.
One of these major conferences is Seoul Meta Week. Founded by Chris Na, this event promises to be a highlight for anyone curious about the latest developments in the web3 space. Na has been organizing conferences across Korea and other Asian countries since 2015. He was introduced to blockchain and cryptocurrencies in 2016 and began organizing the Blockchain Partners Summit in 2018. With the rise of web3 in recent years, he developed an interest in the space and felt it necessary to create a platform for large-scale discussion on the topic, leading to the birth of Seoul Meta Week in 2021.
With its dynamic programs, exhibitions, expert panel discussions, and networking opportunities with key players, Seoul Meta Week attracts top industry leaders and enthusiasts from all over the world. Some of the featured speakers at the conference include Sebastien Borget, COO & co-founder of The Sandbox; Cong Ye, Tencent's head of generative AI & XR product; Josh Drean, web3 advisor at Harvard Innovation Labs, and many more.
Through this five-day event, Na aims to bridge the web3 knowledge gap and promote the development of blockchain technology in Korea and beyond. Before the conference kicks off on May 26, we speak to him about Korea's significant interest in web3 and what sets Seoul Meta Week apart from other web3 conferences.
Please tell us a bit about your background and how you founded Seoul Meta Week.
Since 2015, I have been organizing various conferences in Korea and major Asian countries based around issues like economics, technology, finance, and politics. In 2016, I was introduced to blockchain and cryptocurrencies and have been supporting investments and company building. Since then, I thought it was necessary to set the agenda for the scene and have been organizing conferences such as the Blockchain Partners Summit since 2018; with the rise of Web3 in 2021, I started organizing an event called Seoul Meta Week.
What piqued your interest in the world of web3, and what inspired you to create Seoul Meta Week? What has been the biggest challenge in bringing it to fruition?
When I was first introduced to blockchain and cryptocurrency in 2016, the ongoing debate was about proof of practicality. Web3 has been an emerging concept in the blockchain scene since 2020. As an investor and company builder, I couldn't help but get interested in the concept and proof of web3. I thought it would be great to have a large-scale discussion about this web3 wave and organize Seoul Meta Week.
Actually, there were no major difficulties in realizing Seoul Meta Week, as many players have been waiting for such a platform. Rather, the dilemma is that it is not being introduced enough to many potentially interested players.
South Korea has embraced the metaverse, and the government has launched a number of metaverse initiatives over the past year. What do you think is why the country's significant interest in the metaverse?
South Korea is a country with a strong entertainment and gaming industry, and I think that the entertainment and gaming industry, in particular, has a lot of strength in the spatiality of the metaverse.
The reason why Korea is interested in the metaverse is because there is a lot of content, and the idea of being able to constantly consume content in a seamless space and time is very attractive.
What are some of the promising metaverse and web3 products you've seen coming out of Korea's private sector?
The answer to this is better found at Seoul Meta Week in late June, as each company has its own embargo issues, and I don't want to give spoilers. In Korea, the enterprise web3 model, especially the large enterprise-led one, is lifting the veil one after another. It's safe to say that virtually all major companies are working on web3 and metaverse projects, many of which will be unveiled at Seoul Meta Week.
How do you see the metaverse, NFTs, and blockchain technology evolving in the next few years, and what implications do you think this will have for Korean society?
The metaverse is likely to redefine the concept of "connection" online. NFTs will expand the concept of "community". And blockchain will no longer be defined or applied as a technology of individual units but will instead be reflected as an underlying technology in all areas.
Korea is a country that is sensitive to change and communication. I expect these aforementioned evolutions to have a profound impact on not just culture and trending areas but also other areas such as politics, society, and education.
What steps is Seoul Meta Week taking to ensure it remains at the forefront of developments in web3, metaverse, NFT, and blockchain technology?
Until last year, when we were still affected by COVID-19, we tried to organize simultaneous events in the metaverse space, but now that we are free of COVID-19, we are focusing more on offline experiences. This year, we're considering an NFT membership, although time is running out. Through this NFT membership, we hope to become a platform that provides a lasting experience, not just a one-time event attendance. There are a few other hidden cards in the works, but we'll introduce them gradually through official announcements.
A number of high-profile speakers will be featured at the festival. How did you and your team decide which speakers to invite this year?
Our content management team looks at things like influence, innovation, and impact when deciding who to invite. We also have a process for identifying up-and-coming speakers who will soon become superstars.
Can you discuss any success stories or case studies from past attendees or participants at Seoul Meta Week?
I mentioned earlier that I'm discovering potential superstars, and there was a startup that we discovered at our first event two years ago. That company went from being an early-stage startup to a unicorn-looking company that raised $35 million in Series B last summer, which was a harsh investment time. They attended our event in 2021, and we've continued to partner with them on various programs since then.
How does Seoul Meta Week facilitate collaboration and networking opportunities in web3?
One of our mottos is "Creating a Web3 world without strangers". Until last year, networking was limited because we weren't quite free from the effects of COVID-19, but this year we're really focusing on strengthening networking. First of all, there will be 2-3 networking events organized by us and a lot of networking with our partners and individual side events.
What sets Seoul Meta Week apart from other conferences or events in the Web3 space?
I think our biggest differentiator is the makeup of the participants. If you go to other web3 conferences, you'll find that most of the participants are familiar faces you've met at other events. That means it's mostly industry people. At Seoul Metaweek, more than 90% of our attendees are from the web2 industry. This means that most of the attendees are Web2 participants looking forward to expanding into web3, partnering, or collaborating. Another way to look at it is that it's an event with a huge number of potential clients from the web3 industry.
And we emphasize practicality rather than theoretical talks like the future of technology or cryptocurrency. That means it's all about applications and content.
Please tell us about some of the most exciting programs or events attendees can look forward to during Seoul Meta Week.
I would definitely emphasize the main event, 'METACON'. If you want to know the trends of the world's leading web3 projects and meet them, METACON2023 is not to be missed. This year, there will also be a special exhibition. I'm looking forward to experiencing the web3 that has become so close to our reality.
How do you see Seoul Meta Week contributing to the growth and development of the industry in the long term?
In the long run, I expect Seoul Meta Week to become an event like the Web3 version of CES in Asia. I look forward to playing the role of an agenda-setter, highlighting the latest trends and setting key agendas that will drive the year ahead. At the same time, we're also looking forward to being a platform for countless projects to expand and connect with new business opportunities.
What are your plans for the future of Seoul Meta Week, and how do you see it evolving in the coming years?
For the time being, we're going to stick to what we talked about earlier. I think events are like organic life forms, so if they have life, I expect them to grow naturally. But the direction of that growth is hard for me to predict. But I do not doubt that it will be an event for everyone, by everyone, and of everyone.
What are some of the biggest challenges facing the web3 industry right now, and how do you see them being addressed over the next few years?
There are a lot of challenges, but I think cryptocurrency volatility is having a big impact on Web3 adoption. However, I think this will be largely mitigated by the adoption of web3 by web2 at a mass scale. In my opinion, the larger and more tangible the scale, the smaller the volatility spectrum will be.
What advice would you give to individuals or businesses looking to enter the web3 space?
This is something anyone can say, but web3 is evolving into a new economic system, not just a technological trend. The cafe I go to every morning will have a web3 system, and my parents' wild ginseng farm will have a Web3 system. I think it's similar to the early days of the internet when there was a lot of opportunity and a lot of trial and error. There are a lot of opportunities for people to get into web3 if they're interested. Of course, those who are interested in it first will be the first to have the opportunity. It sounds like a breaking news story, but coming to an event like Seoul Meta Week will also be a good opportunity to get concentrated information all at once.
Read more:
Disclaimer
Any data, text, or other content on this page is provided as general market information and not as investment advice. Past performance is not necessarily an indicator of future results.