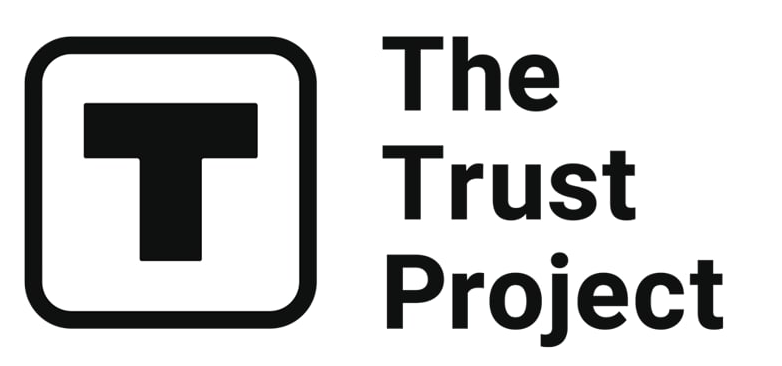 The Trust Project is a worldwide group of news organizations working to establish transparency standards.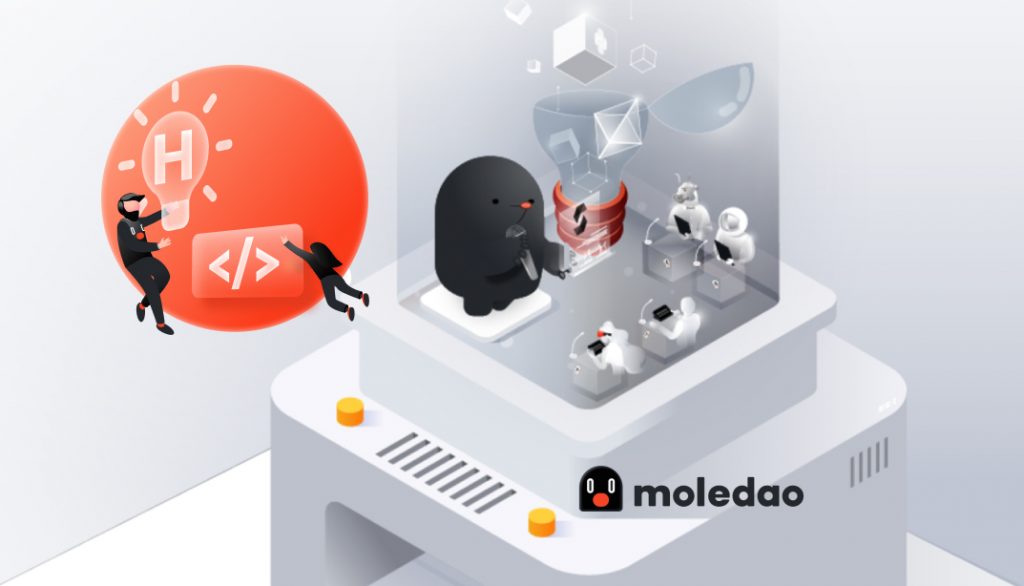 Moledao is a social platform for blockchain enthusiasts of all experience levels to learn, grow, and contribute to building the innovative Web3 world. The platform has recently held a Web3 Bootcamp and is organizing a Demo Day this month, with more initiatives on the way. The Moledao community aims to bring blockchain to everyone while growing the ecosystem through education and hackathons.
Moledao was established in August 2021 and held its first hackathon in the metaverse in November 2021.
Participants in Moledao initiatives
Moledao welcomes all Web3 enthusiasts to join the community and build in the Web3 space—from developers and community managers to aspiring entrepreneurs. Moledao told Metaverse Post in an exclusive interview, "The more builders there are, the healthier and more progressive the ecosystem and the industry will be."
"We've designed the Bootcamp to be beginner-friendly, so anyone who is interested in building in Web3 is welcome to join us!"

Moledao's team said.
Participants can learn about the fundamentals of Web3, such as the difference between Web2 and Web3. Ideally, participants should be able to identify why they want to enter the Web3 space and what they would like to learn so that the Bootcamp can support their journey. Moledao said it's best if the participants possess entrepreneurial desires and drive.
Last weekend, on September 17-18, Moledao hosted a Web3 Bootcamp, which focused on teaching participants about the essence of Web3 entrepreneurship. There were over 45 participants who went through over two half-day sessions with an industry mentor, two investor mentors, and an entrepreneur mentor that taught them and provided insights on being an entrepreneur in the Web3.0 space.
Future goals for educating Web3 creators and developers
Moledao aims to be the bridge to Web3. Their events, such as Web3 Bootcamp and Demo Day, have been created to help educate and empower blockchain enthusiasts.
"We are focused on the long-term growth of the Web 3.0 ecosystem, and we hope to play a part in bringing onboard more Web 3.0 enthusiasts such as developers and entrepreneurs through education,"

the team said.
Looking forward, Moledao plans to continue hosting more Demo Days, Bootcamps, and Hackathons as they seem to be received well by projects:
"We plan to provide systematic courses of basic Web3 knowledge to help onboard users into the space, as well as courses on safety and security. This will help and encourage budding entrepreneurs to build their projects and give them the opportunity to understand the Web3 space a bit better."
Moledao's first Demo Day launches this month
Demo Day, organized by the Moledao community, allows startup founders to showcase and pitch their companies to investors in the hope of securing investment and potential mentorship. MoleGather, Demo Day Season 1, will be held in the middle of September 23 and 27, online and at the physical venue in Singapore.
Moledao received 44 valid participant applications centered around DeFi, NFT Infrastructure, Metaverse, GameFi, SocialFi, and more. It also shortlisted projects in the mature and early stages.
Early Stage "Molestarter" (the project is less than six months old and has raised less than $100,000 in funding) participants:
"Initially, we were only looking to shortlist eight early-stage projects, but there were many strong submissions, so we had to open up two more slots,"

Moledao explained.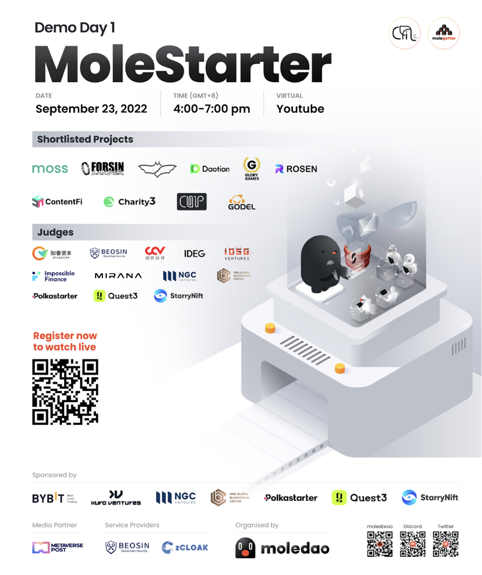 Mature Stage participants "MoleUnicorn" (the project is at least six months old or has raised at least $100,000 in funding from investments, NFT sales, etc.):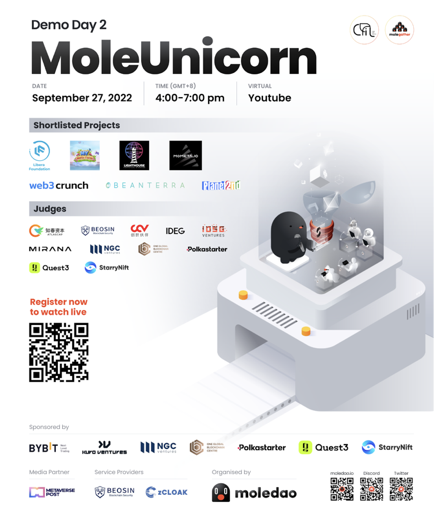 For more information on Demo Day, you can refer to this article.
"Supporting early stage developers and projects is of the utmost importance for the future of Web3. We believe the current market conditions will drive developers and founders to focus on practical blockchain/crypto use cases that solve problems for individuals/businesses on a global level. As such, we're thrilled to be supporting Demo Day and their early stage founder-focused initiative,"

said Mavis Xu, the principal of Mirana, the partner of Moledao.
—
Start your Web 3.0 journey with Moledao
Twitter: https://twitter.com/moledao_io
Discord: https://discord.gg/5m4w49uXJg
Website: https://www.moledao.io
Read related posts:
Disclaimer
Any data, text, or other content on this page is provided as general market information and not as investment advice. Past performance is not necessarily an indicator of future results.