10 Important Business & Life Lessons from OpenAI CEO Sam Altman


by
Damir Yalalov
Edited and fact-checked: July 20, 2023 at 9:19 am
In Brief
Discover the 10 powerful pieces of advice that Sam Altman gave to entrepreneurs over the years.
This includes building a good product, self-reflecting, having a beginner's mind, leveraging being misunderstood, making long-term plans, being hard to compete with, validating ideas, networking, investing, and making decisions. 
Altman was born in 1985 in Chicago. The entrepreneur studied computer science at Stanford for a year, after which he dropped out without earning a bachelor's degree. At the age of 19, he co-founded Loopt, a location-based networking app. In 2012, the application was acquired by Green Dot Corporation for $43.4 million. In 2015, Altman co-founded OpenAI with Greg Brockman, Elon Musk, Peter Thiel, Jessica Livingston, Microsoft, Amazon Web Services, Infosys, and YC Research. In 2019, he co-founded Tools For Humanity, the company behind Worldcoin. The latter builds a global iris-based biometric system using cryptocurrency. Sam is also a partner and the former President of the well-known startup accelerator Y Combinator.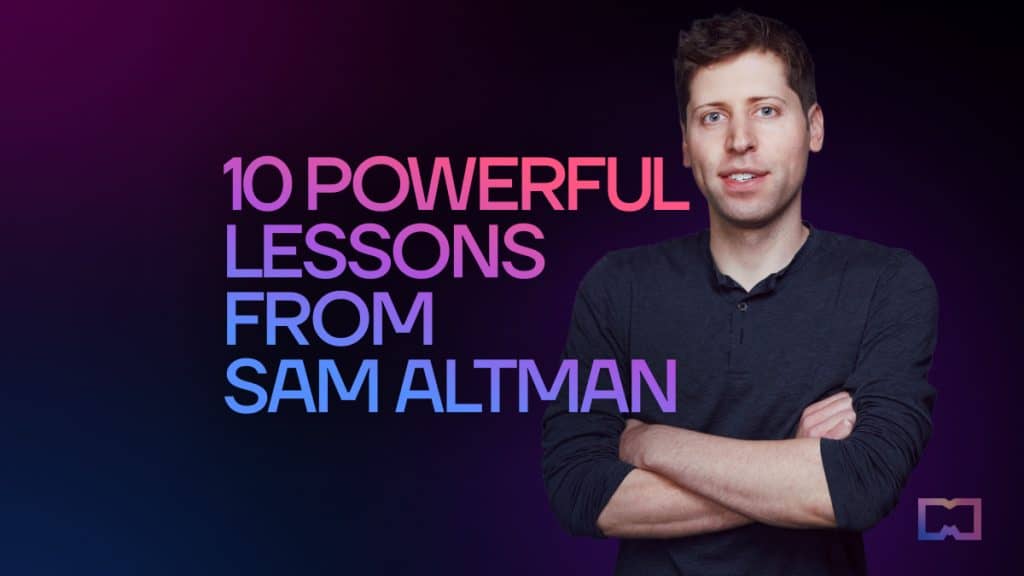 As of today, Sam Altman's net worth is reportedly $250,000,000. He has invested in well-known companies such as Airbnb, Stripe, Pinterest, Reddit, Asana, Teespring, and Zenefits.
we built GPT-4 on top of years of safety research and spent 6+ months after we finished initial training making it safer and more aligned before releasing it. we protect user privacy and design our systems to learn about the world, not private individuals.

— Sam Altman (@sama) July 13, 2023
In addition to his work at OpenAI, Altman writes a blog and often shares his knowledge and experience with readers. These are several pieces of advice that we have discovered in Sam's blog and his interviews over the years:
1. Build a great product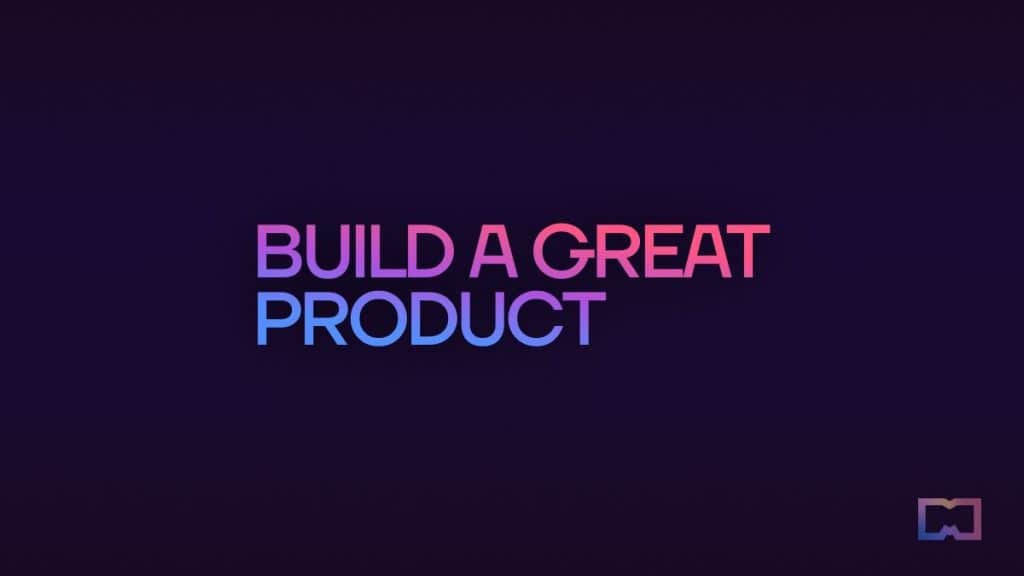 First of all, Altman believes that entrepreneurs should find markets that are small but have the potential to grow rapidly in the coming years.
"Identify a market that's going to grow every year and ride the elevator," says the CEO of OpenAI.
Then, he says that it is crucial to build such a good product that it will make users talk about it spontaneously to their friends.
2. Self-reflect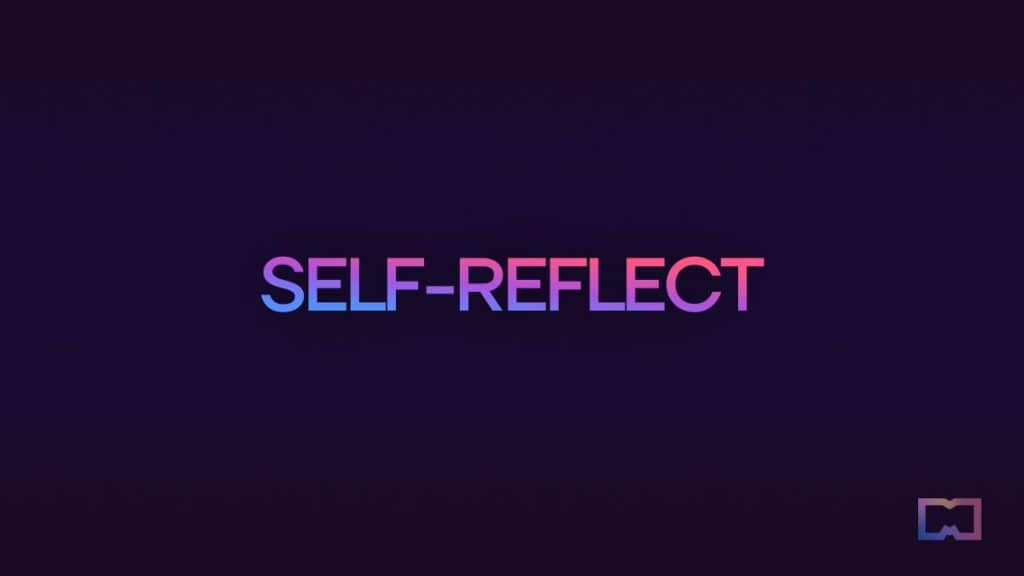 On his downtime, Altman reflects on several things, including the following: "Am I being useful? Should we throw everything out and rethink it? Do we need to scale?"
What Sam does every year on December 31 is take a break from his vacation, sit down, and reflect on how the year went. He thinks of what went well last year and what did not. Then, the entrepreneur thinks of his plans for the coming year and writes them down.
3. Have a beginner's mind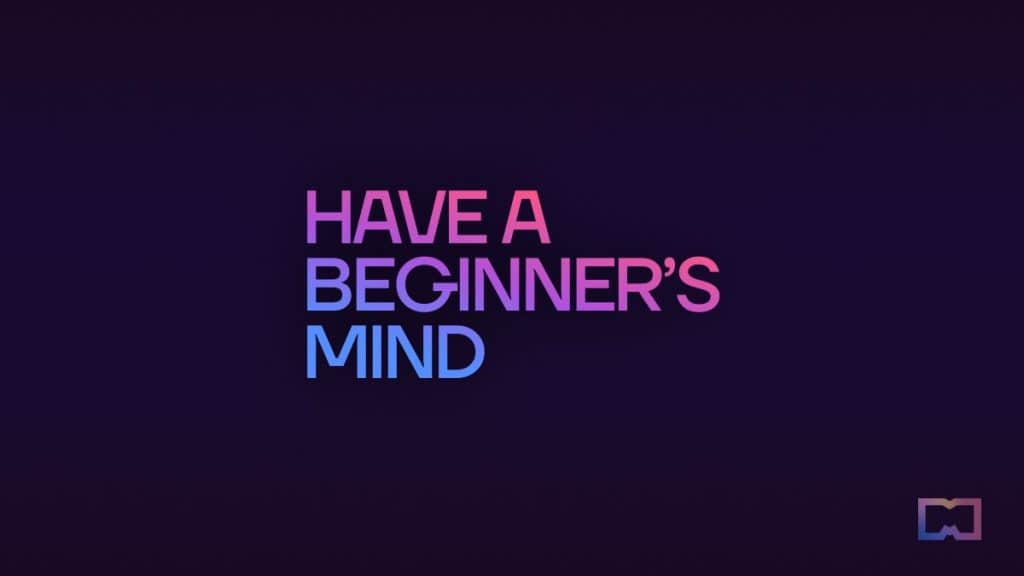 The fundamental pattern for Sam is to take time, explore a lot of things, try a lot of things, and try to have a beginner's mind about what will work and what will not. At the same time, individuals should trust their intuitions, and pursue a lot of things as cheaply and quickly as possible. Altman invites his viewers to be honest with themselves about what is working well and what is not.
Then, he says that it is important to cut all the stuff that is not working and focus down and down until they are focused on one thing that is working.
4. Leverage being misunderstood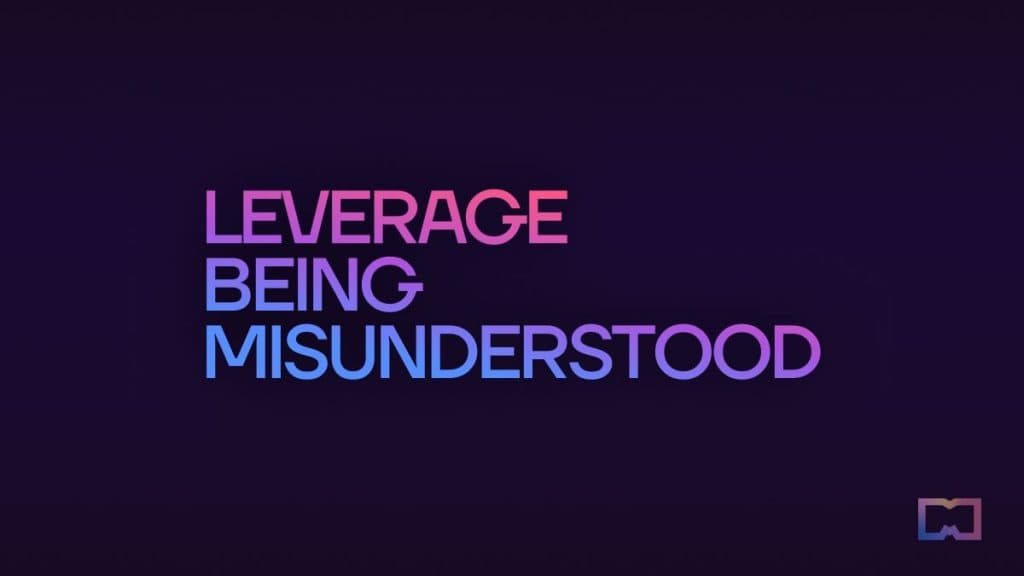 Is it bad to be misunderstood? Sam advises people not to ask themselves if they can stop caring what others think but to ask themselves whose opinions matter most. Then, according to the entrepreneur, the best thing to do is surround oneself with people whose opinions one cares about.
5. Make long-term plans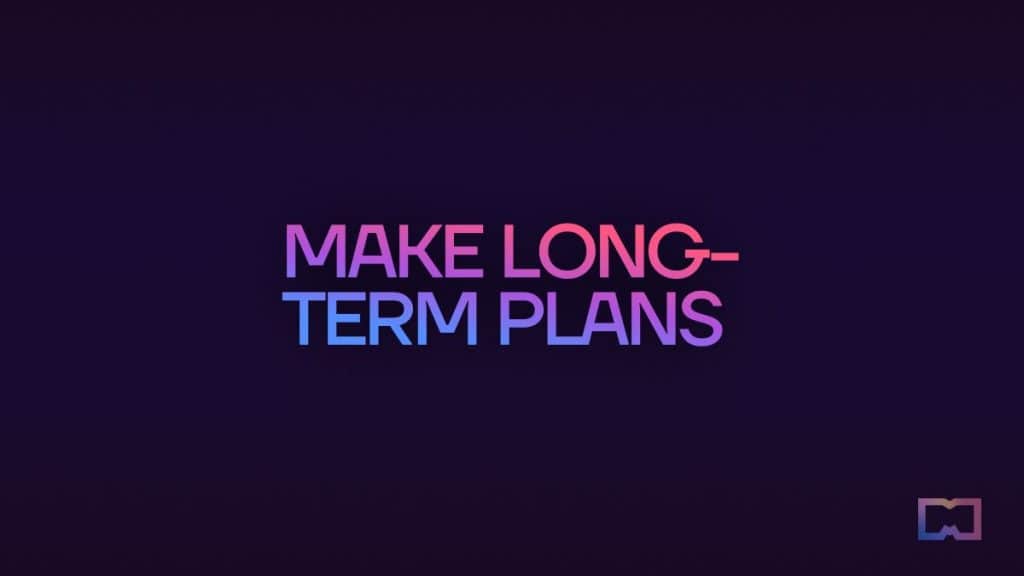 Altman believes that in order to succeed, one should trade short-term status for long-term status. According to him, most successful people pay more attention to the long term. Sam advises individuals to make long-term bets on unpopular subjects, which will most likely be more understood in the future.
6. Invest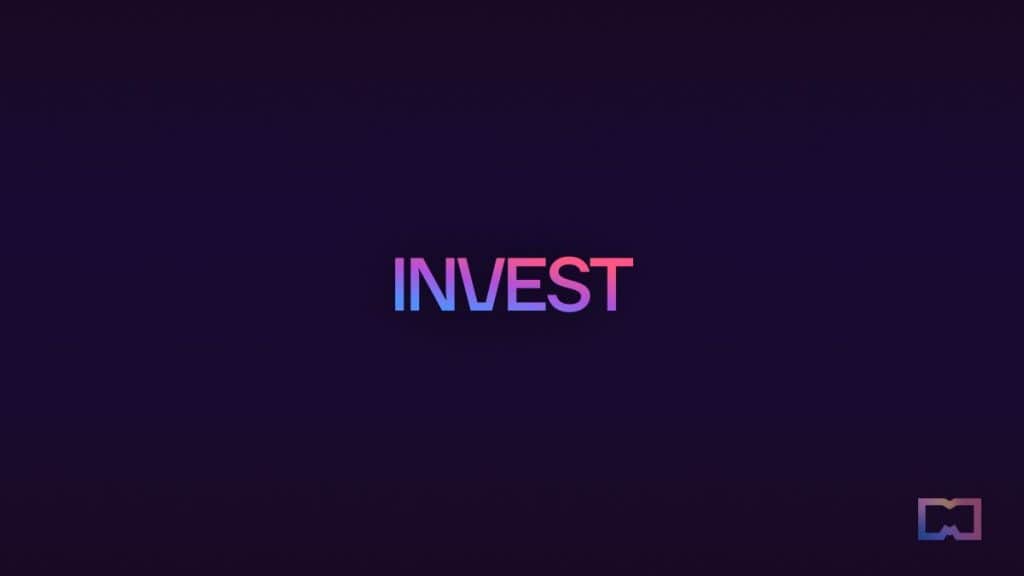 To invest successfully, one only needs to do three things. This includes getting access to good investment opportunities, making good decisions about what to invest in, and having the companies choose the person as an investor. According to Altman, one must work hard to get access to funds. In addition, individuals should network a lot and build their brand.
7. Make decisions
When choosing a startup to invest in, one must analyze the company and its CEO. In this case, Sam asks himself two questions: if he would work with that person and if he can imagine them taking over the industry.
According to a blog post posted by Altman in 2020, he looks for founders who are: "scrappy and formidable at the same time; mission-oriented, obsessed with their companies, relentless, and determined; extremely smart (necessary but certainly not sufficient); decisive, fast-moving, and willful; courageous, high-conviction, and willing to be misunderstood; strong communicators and infectious evangelists; and capable of becoming tough and ambitious."
Once they find a startup to invest in, the investor should ask how they can help, providing more value than just funds.
8. Network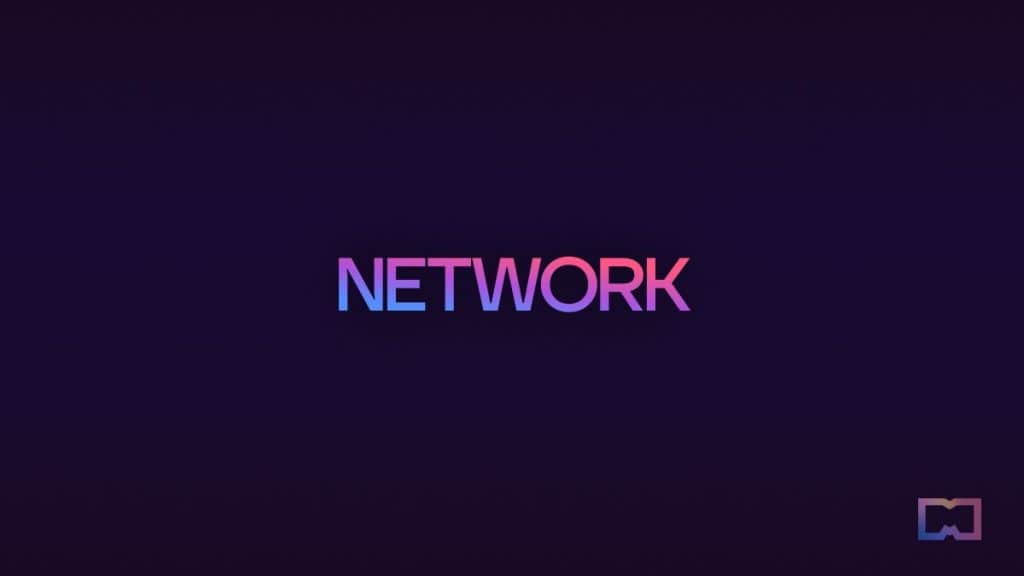 Sam believes that networking is a crucial aspect of an entrepreneur's life. Everyone needs a team, and people are limited on their own. One can do several things to build a world-class network. For instance, aspiring entrepreneurs can help as many people as possible. They should develop a reputation for treating people well. According to Altman, these two things can give individuals unlimited opportunities.
To start networking, one can email other founders and invite them for dinner. In 2017, Altman shared that in Silicon Valley, many people created their network by just emailing entrepreneurs they would like to connect with.
9. Be hard to compete with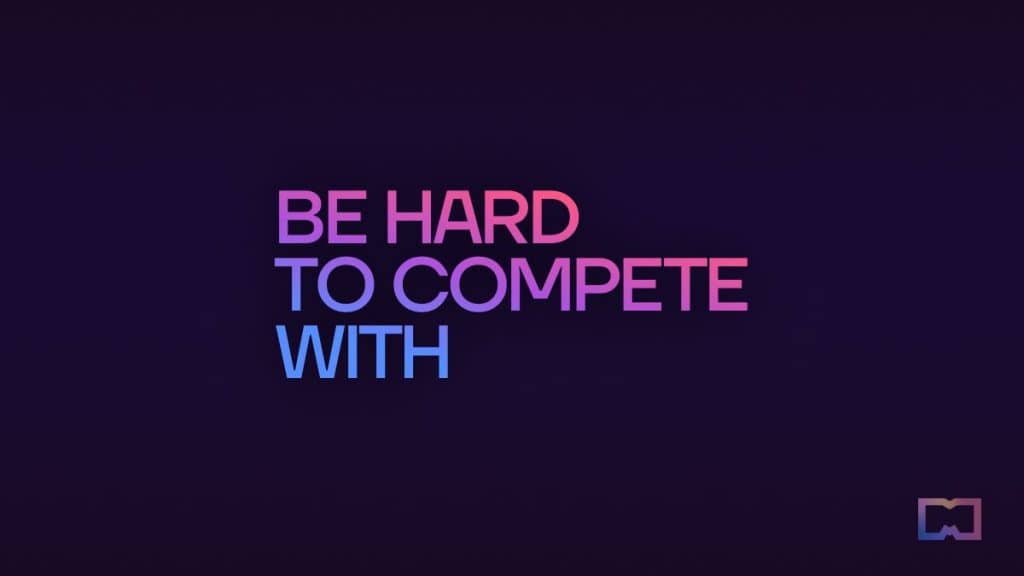 People copy each other and compete across various industries. Altman believes that the more valuable one is, the harder it is to compete with them. According to the entrepreneur, to become valuable, it is necessary to create a powerful brand, build personal relationships, and combine multiple valuable skill sets.
10. Validate and test ideas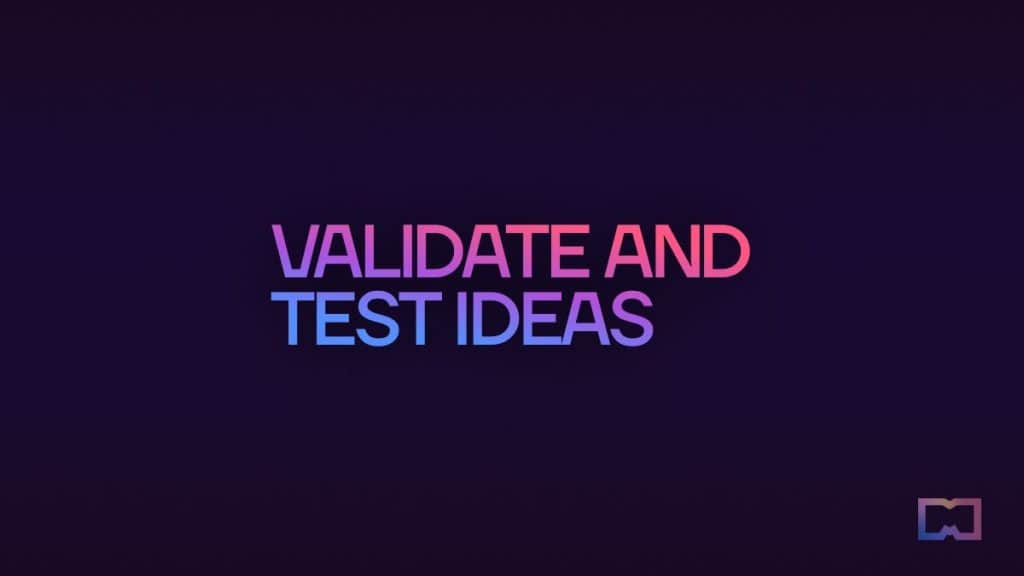 An important piece of advice for aspiring entrepreneurs is to validate ideas. First of all, individuals should surround themselves with people who do not judge them for having bad ideas. To come up with a great startup idea, one can think of something possible this year that was not possible last year. In addition, individuals can test ideas by asking themselves if the startups would be huge if they worked out.
Thanks to his unique leadership and business experience, Sam Altman has provided insightful advice that can motivate and direct aspiring entrepreneurs. Readers can discover more of Sam Altman's secrets on how to become successful in his essays: "How to Be Successful," "The Days are Long but the Decades are Short," and "Idea Generation."
FAQs
What companies has Sam Altman invested in?
Sam Altman has invested in companies such as OpenAI, Worldcoin, Airbnb, Stripe, Pinterest, Reddit, Asana, Teespring, and Zenefits.
What does Sam Altman emphasize when building a startup?
Sam Altman advises entrepreneurs to focus on finding small markets with growth potential and building great products that generate word-of-mouth referrals.
How does Sam Altman reflect on his progress each year?
Sam Altman takes time to reflect on his contributions and achievements, assessing what went well and what needs improvement, and setting plans for the future.
What does Sam Altman mean by having a "beginner's mind"?
Sam Altman encourages individuals to explore various possibilities and trust their intuitions while being honest about what is and isn't working. He emphasizes the importance of focusing on what is successful and cutting out what isn't.
How does Sam Altman approach the opinions of others?
Sam Altman suggests focusing on the opinions of those who matter most and surrounding oneself with people whose opinions are valued, rather than worrying about being misunderstood by everyone.
What does Sam Altman advise about making long-term plans?
Sam Altman suggests trading short-term status for long-term success and making bets on unpopular subjects that have the potential to be better understood and appreciated in the future.
What does Sam Altman consider when choosing a startup to invest in?
Sam Altman evaluates the company and its CEO, asking if he would work with them and if he can envision them making a significant impact in the industry.
How does Sam Altman recommend building a network?
Sam Altman highlights the importance of helping others and treating people well to develop a strong reputation. He also suggests reaching out to founders and entrepreneurs to connect and build relationships.
What does Sam Altman advise about competition?
Sam Altman believes that becoming more valuable makes it harder for others to compete. He suggests creating a powerful brand, building personal relationships, and developing multiple valuable skill sets.
How does Sam Altman recommend validating startup ideas?
Sam Altman encourages aspiring entrepreneurs to surround themselves with non-judgmental individuals who can provide feedback on their ideas. He also advises testing ideas by assessing their potential for significant success.
Read more:
Disclaimer
In line with the Trust Project guidelines, please note that the information provided on this page is not intended to be and should not be interpreted as legal, tax, investment, financial, or any other form of advice. It is important to only invest what you can afford to lose and to seek independent financial advice if you have any doubts. For further information, we suggest referring to the terms and conditions as well as the help and support pages provided by the issuer or advertiser. MetaversePost is committed to accurate, unbiased reporting, but market conditions are subject to change without notice.
About The Author
Valeria is a reporter for Metaverse Post. She focuses on fundraises, AI, metaverse, digital fashion, NFTs, and everything web3-related.Valeria has a Master's degree in Public Communications and is getting her second Major in International Business Management. She dedicates her free time to photography and fashion styling. At the age of 13, Valeria created her first fashion-focused blog, which developed her passion for journalism and style. She is based in northern Italy and often works remotely from different European cities.You can contact her at [email protected]
More articles


Valeria is a reporter for Metaverse Post. She focuses on fundraises, AI, metaverse, digital fashion, NFTs, and everything web3-related.Valeria has a Master's degree in Public Communications and is getting her second Major in International Business Management. She dedicates her free time to photography and fashion styling. At the age of 13, Valeria created her first fashion-focused blog, which developed her passion for journalism and style. She is based in northern Italy and often works remotely from different European cities.You can contact her at [email protected]
Hot Stories
by Victor Dey
December 01, 2023
by Victor Dey
November 30, 2023
by Kumar Gandharv
November 30, 2023
by Victor Dey
November 30, 2023
Latest News
by Victor Dey
December 01, 2023
by Kumar Gandharv
December 01, 2023
by Nik Asti
December 01, 2023
by Alisa Davidson
December 01, 2023