London-based Kojo Marfo opens NYC exhibition ahead of 'Strangers' NFT drop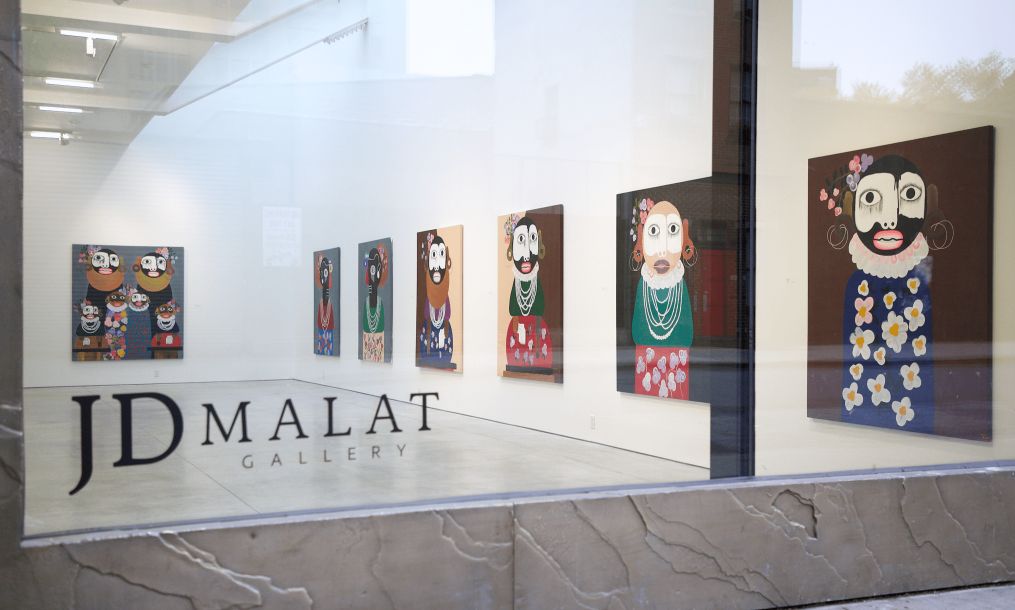 A London-based gallery and Ghana-born artist are taking NYC, and then the Metaverse. On Wednesday, May 4th, JD Malat Gallery inaugurated their latest pop-up space at High Line Nine, a group of exhibition spaces beneath the luxe High Line park in Chelsea, Manhattan–perhaps the epicenter of the fine art world.
Gatekeepers of Heritage by Kojo Marfo marks the gallery's first show at their new spot, offering about a dozen large-scale, colorful portraits of singular figures painted by the "Afroexpressionist" artist over the past year.
A press release says "The distinctive figures in Marfo's paintings are inspired by the forms of Akan fertility dolls as well as other traditional Ghanaian imagery and symbolism, combined with a contemporary aesthetic influenced in part by his time in NYC participating in the street art and graffiti scene of the 1990s." Marfo's signature style will debut on the Ethereum blockchain this May 15th with an expansive series of 5,555 digitally rendered NFTs the artist has titled "Strangers."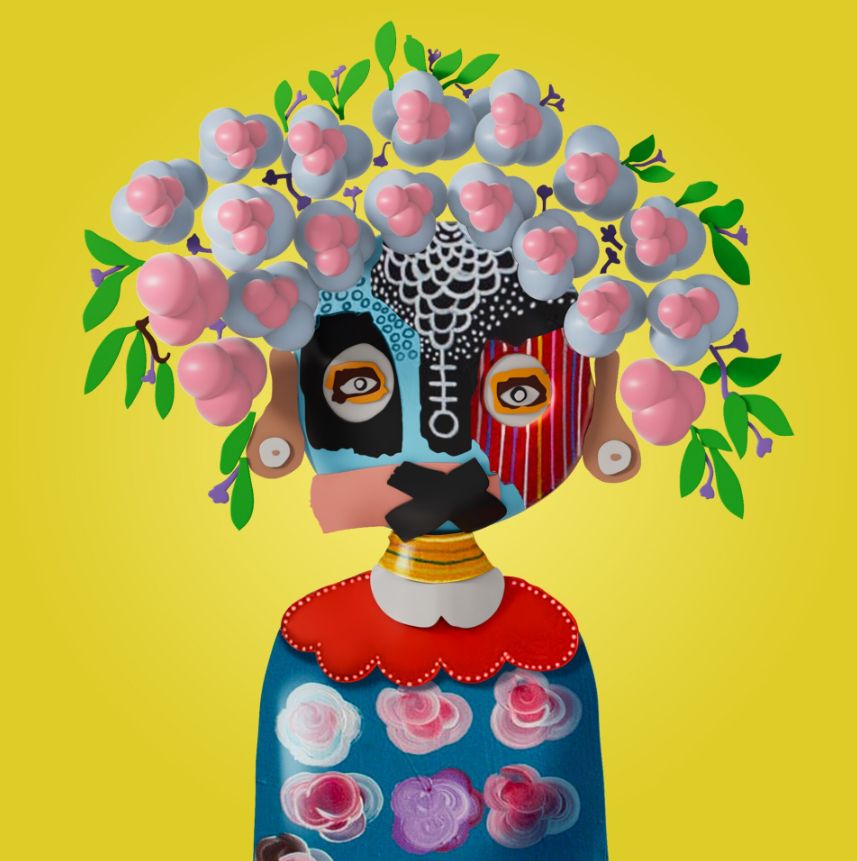 "The world is revolving around technology nowadays and I think artists should embrace it if we want to reach everyone," Marfo told Metaverse Post. "Most of us artists have messages behind our work which we want everyone to know, even if we don't like the speed of the changes that are happening. My philosophy is to embrace and work on the problems that arise from changes and help stabilize things. It took me some time to analyze and think through what NFTs meant to me before deciding to get involved."
Marfo's forthcoming drop won't compete with his paintings on view in Chelsea but enrich them. "I want to break the boundaries between physical pieces and the digital and create a relationship that binds them together," he says. "I see the NFTs as an extension of my physical works and a continuation of my practice into the digital realm."
The "Strangers" drop amplifies Marfo's creative mission to promote interconnectedness and cultural awareness. It takes an artist many hours to make a painting. The unique algorithm employed here combined iconic elements from Marfo's style like block colors, twisting hands, and thousand-yard stares into new digital portraits, empowering him to accumulate an otherwise impossible 5,555 artworks very quickly–a number he chose in order to honor his love for the digit 5, which Marfo said: "symbolizes unity, peace, and strength."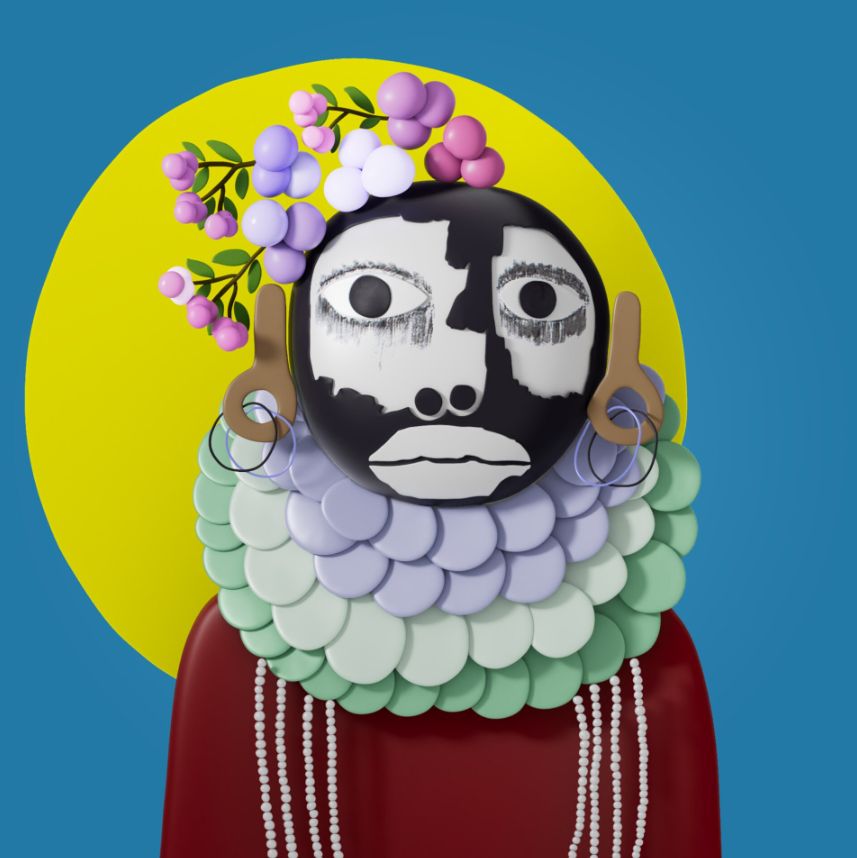 Each component remixed and assembled by the algorithm stands for different characteristics of actual strangers Marfo has met. "I look for the characteristics in real people–their own unique, extraordinary beauty, the artist said. "It was these characteristics in people I have encountered that have gone into each and every one of these strangers. They are all my favorite strangers."
More artworks mean a wider reach for the artist's mission as he "builds a bridge between his colorful depictions and the reality of struggling to live in the West as a Ghanaian artist," according to the drop's release. For Marfo, art "acts as a vehicle to inspire connection between different societies." He said that his work aims to highlight "social issues, such as inequalities, religion, politics, and spiritualism."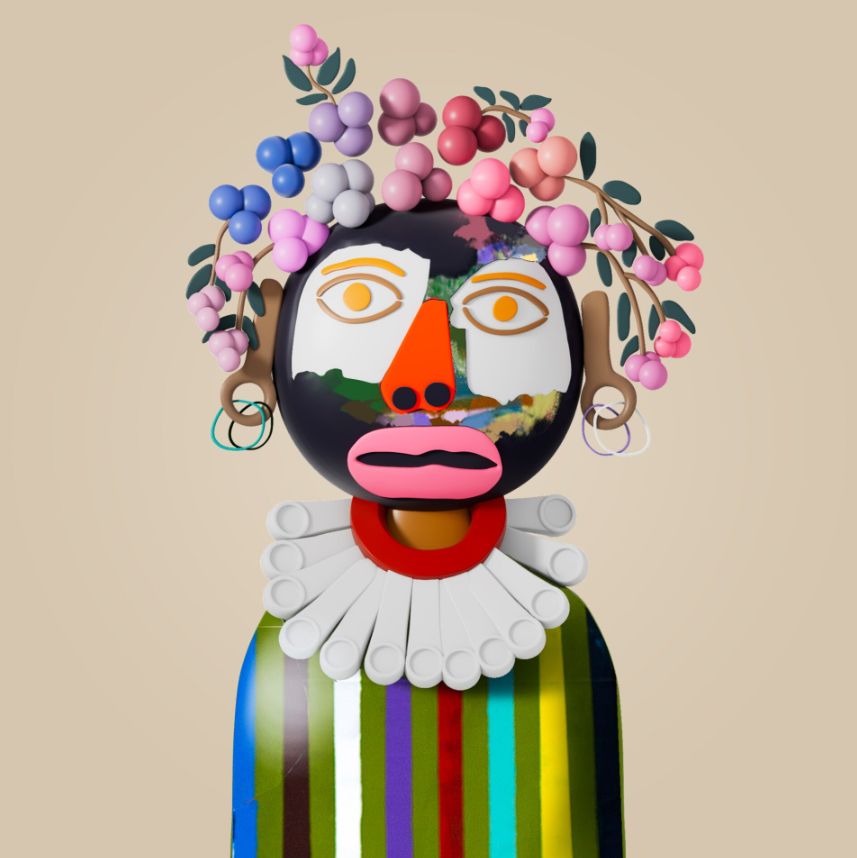 "The Strangers is about the extraordinary people I have met, so while I was creating these pieces, I thought about giving some of the revenue to people whose circumstances are far more difficult than mine — children's charities and charities helping disadvantaged people and single parents," Marfo said. "The charity names are under wraps as I don't want to reveal them until I make the donations."
In the meantime, there will be a whitelist for the May 15th NFT drop through the Strangers' website. Secondary market sales will take place on Opensea at a later date. Stay tuned on Twitter. And for those with the means to see the physical paintings that ground this upcoming series, Gatekeepers of Heritage will remain on view at 507 West 27th Street in NYC through Saturday, June 4th.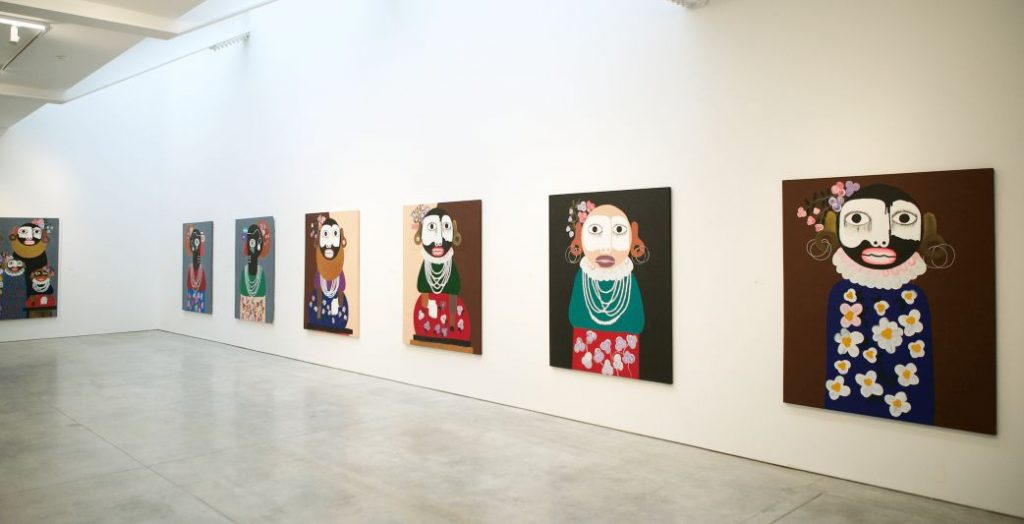 Read related posts:
Disclaimer
In line with the Trust Project guidelines, please note that the information provided on this page is not intended to be and should not be interpreted as legal, tax, investment, financial, or any other form of advice. It is important to only invest what you can afford to lose and to seek independent financial advice if you have any doubts. For further information, we suggest referring to the terms and conditions as well as the help and support pages provided by the issuer or advertiser. MetaversePost is committed to accurate, unbiased reporting, but market conditions are subject to change without notice.
About The Author
Vittoria Benzine is a Brooklyn-based art writer and personal essayist covering contemporary art with a focus on human contexts, counterculture, and chaos magic. She contributes to Maxim, Hyperallergic, Brooklyn Magazine, and more.
More articles


Vittoria Benzine is a Brooklyn-based art writer and personal essayist covering contemporary art with a focus on human contexts, counterculture, and chaos magic. She contributes to Maxim, Hyperallergic, Brooklyn Magazine, and more.
Hot Stories
by Victor Dey
November 30, 2023
by Kumar Gandharv
November 30, 2023
by Victor Dey
November 30, 2023
by Nik Asti
November 29, 2023
Latest News
by Alisa Davidson
November 30, 2023
by Victor Dey
November 30, 2023
by Alisa Davidson
November 30, 2023
by Nik Asti
November 30, 2023