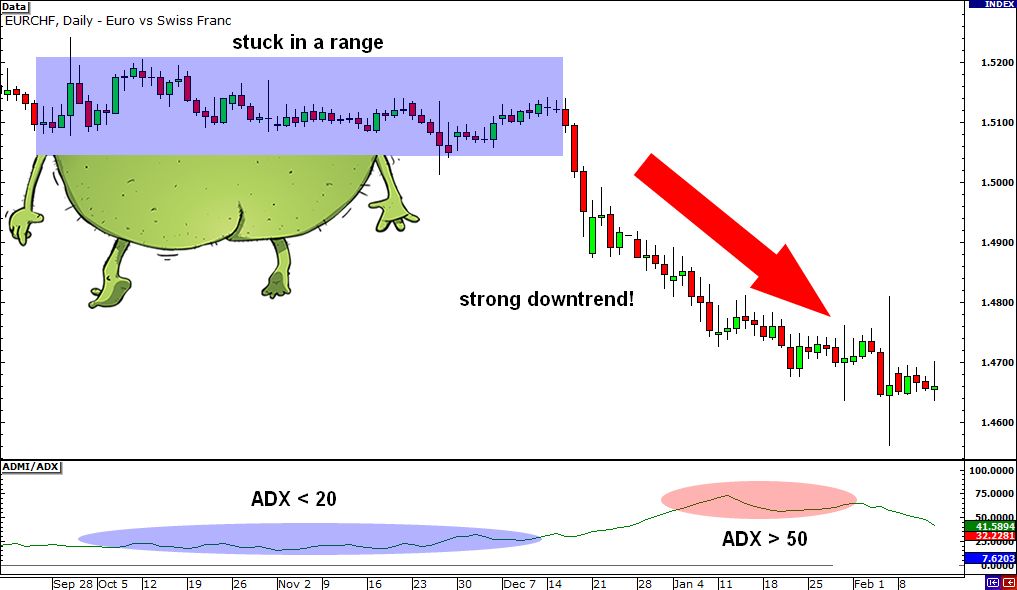 What is Average Directional Index (adx)?
The ADX, or Average Directional Index, is a technique for measuring the overall strength of a trend. It is based on the premise that trading when the market is moving in the direction of a strong trend enhances the chances of profit while decreasing the risk significantly.
Understanding Average Directional Index (adx)
The ADX indicator was established by Welles Wilder for daily commodity charts, but it is now utilized to determine the strength of trends by technical traders and financial professionals in a wide range of markets.
The Average Directional Movement Index (ADX) is a non-directional indicator that evaluates trend strength regardless of price movement. The Directional Movement System, which consists of the DMI+ and DMI- indicators, as well as the ADX, attempts to assess the strength of price movement in both positive and negative directions. ADX is represented by a single line with measurements ranging from 0 to 100. The indicator is (mostly) displayed in the same window as the ADX-calculating two-directional movement indicator (DMI) lines.
Read related articles: