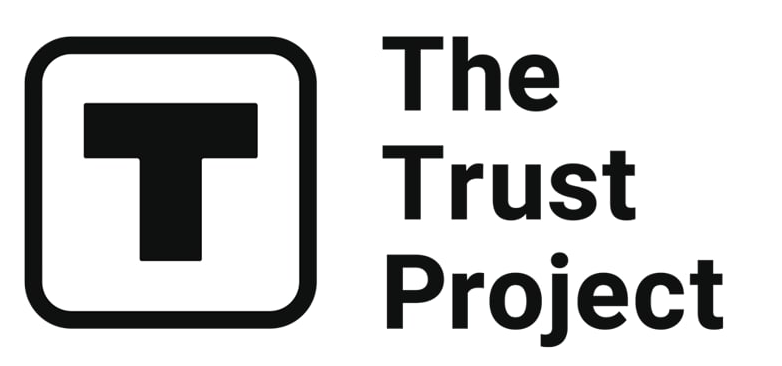 The Trust Project is a worldwide group of news organizations working to establish transparency standards.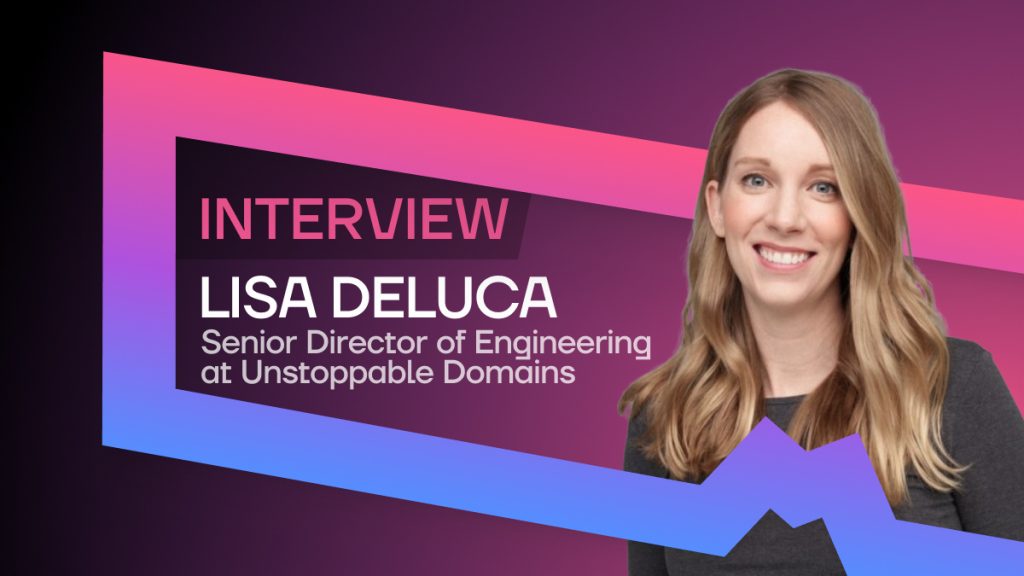 As the topic of artificial intelligence continues to dominate the headlines, it seems that the AI boom is just getting started. OpenAI has recently released its much-anticipated GPT-4 and now, it is on track to complete GPT-5's training by the end of this year, despite leading minds in the field calling for a six-month pause on developing AI models more advanced than the already existing GPT-4.
With the AI industry predicted to reach a value of $1.3 trillion by 2029, VCs have been pouring hundreds of millions into AI startups to capitalize on the next gold rush. Web3 companies have also been jumping on the wagon, exploring ways they can integrate the technology into their stack. One of them is Unstoppable Domains, which combines AI and digital identity with a new feature that allows everyone to create and mint their own AI avatars as NFT PFPs.
Beyond avatars and photos, what can AI potentially bring to digital identity management? Following the launch of the web3 domain provider's new AI-generated art feature, we speak to Lisa DeLuca, Senior Director of Engineering at Unstoppable Domains. With 16 years at IBM in various engineer roles prior to joining Unstoppable Domains, she offers a valuable perspective on how AI can advance digital identity solutions and art.
Please tell us about yourself and the story behind what brought you to your role at Unstoppable Domains.
I spent the majority of my career in enterprise tech. After graduating from Carnegie Mellon University, I immediately started a career as a software engineer at IBM. It was an incredible place to chase new emerging technologies and grow in my career to become a Distinguished Engineer and Product executive.
My final five years were spent leading within IBM's AI Applications business unit, experimenting and hardening technologies for Search, Ecommerce, Weather, and Aviation. Ultimately, while technologies constantly are evolving, innovation always comes back to people. I'm a problem solver at heart and the promise of web3 brought new use cases for improving our daily lives. Web3 is making the internet a decentralized, user-owned, equal playing field that frankly wasn't possible before. I had to be part of it!
Your role is now at the intersection of web3 and AI. What piqued your interest in the web3 space, and where did you first hear about it?
I had a company reach out with an exciting career opportunity, so I reached out to Sandy Carter to get her advice. Her immediate response was, come work with me in web3! The next thing I knew, I was on the phone with the Unstoppable Domains co-founders and going down the web3 rabbit hole. I literally had goosebumps hearing about the opportunities that web3 could unlock. It was a dream come true – being early and innovating the future of the internet.
Please tell us more about the technology behind AI-generated avatars. How will Domain holders go about generating the avatars, and how will the avatars be unique and reflect the identity of the user?
Anyone can create 200 unique avatar images to download with no subscription required. Our model uses photos to generate artistic avatars across 10 different styles, ranging from realistic to conceptual. Once they've generated one they like, people can then mint their favorite into an NFT profile picture that becomes part of the Unstoppable AI Art NFT Collection.
Anyone can use AI Art, even if they don't have a Web3 domain. Simply create an Unstoppable Domains account and purchase an AI Art pack, then navigate to "My Items." Click "Get Started" with AI Art, and upload 10-20 photos of yourself to represent your digital identity.
For user privacy, all images are removed from our database as soon as they're processed. It takes about 20 minutes for these unique images to generate an AI model unique to the user. Once completed, users can pick their favorite image for their PFP. Then, after they mint this PFP as an NFT, they get a badge to commemorate the mint.
How do you see this technology evolving in the future, and how will it impact the way we interact with digital identities?
In addition to helping to generate a unique PFP, AI will also be able to learn who a user is from their Decentralized Digital Identity (or "DID"), which will follow them everywhere.
It will be a collection of history, credentials and other unique info. Instead of having to get to know each user from scratch, AI could look at this profile and instantly know quite a bit about the individual behind it, with their permission of course. In time, this will encompass more forms of data and more platforms, greatly reducing friction across different applications.
What role do you see AI playing in the future of digital identity and art?
I hope that AI will help augment and support artists and other creators, not replace them. Just like in our system, AI is merely providing quickly generated options, but the user gets the final say as to what they want. In time, artists may generate a work with the help of AI and then continue to augment that image based on what they truly envision. The final result will still be from the artist.
With the emergence of AI and bots, what do you think are some solutions that can help apps ensure that they are interacting with humans in an AI-human hybrid environment?
One powerful solution comes from zero-knowledge proofs, or ZKPs, as well as KYC (Know Your Customer) in general. What this means is that a user could pass a "human check" one time and receive a cryptographic credential, or badge, linked to their ID that confirms they passed such a test. Proving you're 21 is a yes/no response versus today's experience, where you're sharing your address, height, weight, and eye color. No other invasive information would be necessary, and any service could confirm this status instantly, removing the need for "prove you aren't a bot" verifications on every website.
What new AI technologies or applications do you find most exciting and why?
ChatGPT is taking the world by storm right now. It's been fun to watch and experiment at Unstoppable. Besides AI Art, we launched AI search results and continue to explore how contextual AI can help with customer support and user experience. We're just getting started with AI Art as well – for instance, many of our users want a representative image for their domains when they list them for sale in secondary markets. We are also exploring keyword-based art using AI there.
What impact do you think AI will have on industries such as healthcare, finance, and education?
With healthcare, AI will be a powerful tool for both analyzing patient data as well as assisting professionals in diagnosing diseases and tracking all care. Given that poor records account for many medical errors, AI in conjunction with digital IDs can go a long way in making sure every patient has accurate, complete records. In finance, AI can also help to track portfolios, personal expenses, market movements and more. Outlining financial goals can allow AI to generate strategies that maximize returns and avoid common pitfalls. With education, the benefits are similar. AI teachers, tutors, and guidance counselors can help anyone, at any stage of their education, learn faster and more directly than ever before.
Some have argued that Big Tech companies are consolidating their power in the AI industry and are not actively building 'trust' into AI in the real world. What's your opinion on that, and how do you think tech companies can build trust, transparency, and accountability in their AI tools?
First and foremost, it's integral that these companies are transparent about how they store and use data and what they do with it. To this end, they should ensure policies are in place that clearly delineate data usage, as well as instill safeguards to protect privacy and allow users to opt out of data collection. Evidence-based AI is critical. Showing what went into a decision, such as pointing to the sources of the data used to get to a conclusion, helps to build trust in the response.
Why aren't more industry experts talking about who owns the IP of AI-generated art? How do you see the ethics of AI evolving in the future?
Because the AI industry is growing so rapidly and organizations are exploring ways of integrating this technology into their services and operations, there is much still to learn and the next hurdle to overcome is IP ownership. By nature, the computer program or AI generator cannot be the legal owner, but then the question must be asked as to who should be able to assert their ownership. A single person, a company, or a third party? As AI-generated art becomes more common, each individual case will likely present its own challenges but it's an important question for AI experts to consider.
There's no denying the powers of AI and it will only continue to become more prevalent across the tech sector. But it's important to remember that AI should never be viewed as a replacement for human beings, and there will always be input required. It's down to researchers, experts, and developers to lay the groundwork and produce guidelines to ensure that AI can continue to enhance our lives while remaining fully ethical.
What do you think about the current state of the web3 & AI space? What kind of role is Unstoppable Domains playing in it?
While AI has gained mainstream traction, web3's adoption has lagged largely due to its inherent complexity. But by merging AI's creative potential with Web3's security, a more vibrant, empowering digital landscape can be created, which will pave the way for an innovative, user-centric, and secure internet experience. One thing is clear, though; there is significant potential in both industries and it's a very exciting time for the future of the internet. Unstoppable Domains is looking to be a part of that foundation by offering real digital identity solutions – something we feel will be essential to bringing this technology to the global stage.
Read more:
Disclaimer
Any data, text, or other content on this page is provided as general market information and not as investment advice. Past performance is not necessarily an indicator of future results.