In Brief
Best AI marketing apps and tools for businesses – we've highlighted the best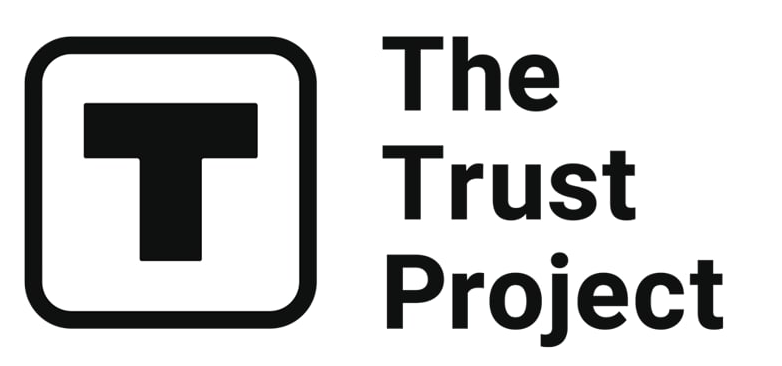 The Trust Project is a worldwide group of news organizations working to establish transparency standards.
Digital marketing is an essential tool for any business looking to reach new customers and grow. With the ever-changing landscape of the internet, it can be difficult to keep up with the latest trends and technologies. One of the latest and most innovative trends in digital marketing is the use of artificial intelligence (AI). AI marketing provides businesses with the ability to automate tasks, personalize messages, and target customers with laser precision.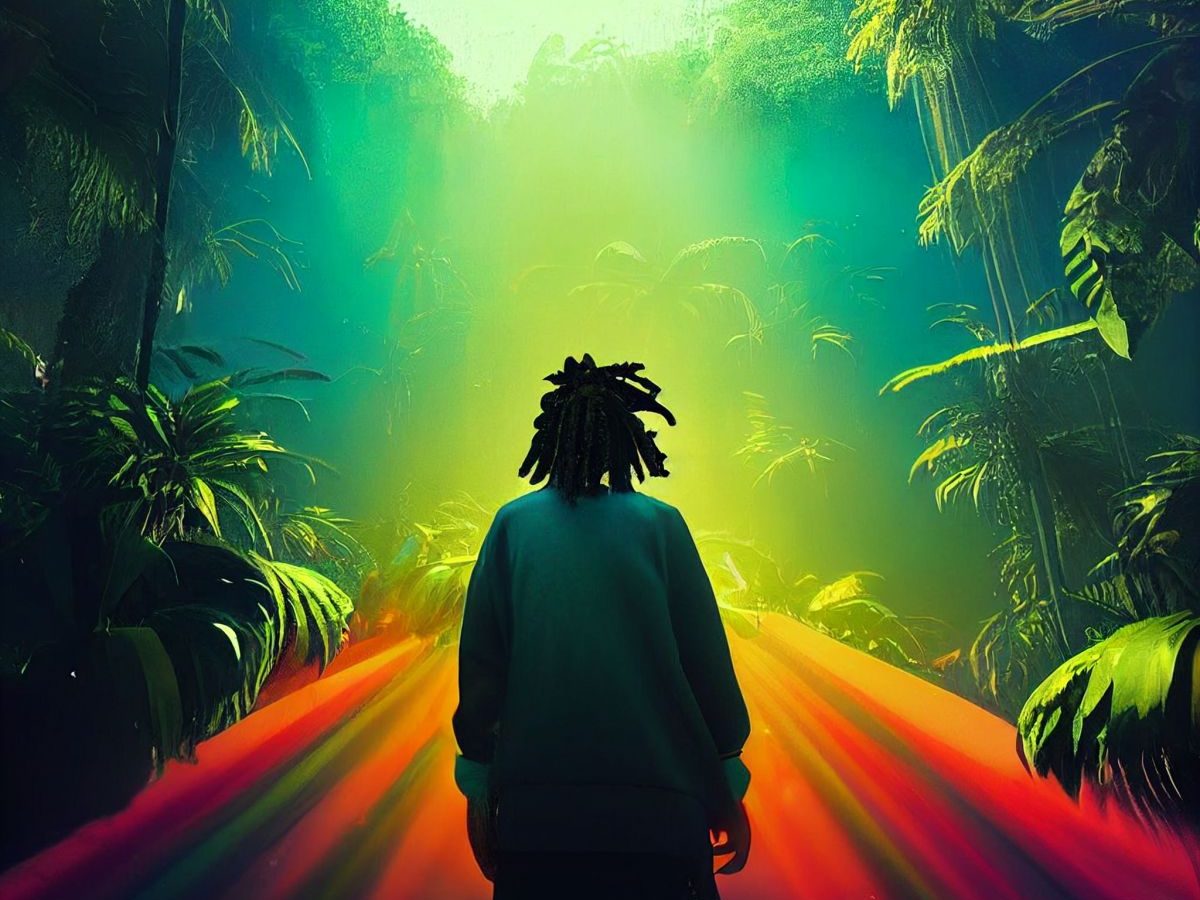 There's no doubt that artificial intelligence is revolutionizing the marketing industry. By automating repetitive tasks and providing accurate insights, AI is helping marketers work smarter and more efficiently.
There are a number of AI marketing apps and tools available on the market today. If you're looking to add AI to your marketing toolkit, then you've come to the right place. In this article, we will recommend the best AI marketing apps and tools that you should use to take your marketing game to the next level.
Before we go further, check out our new article about the best AI SEO tools.
Markopolo AI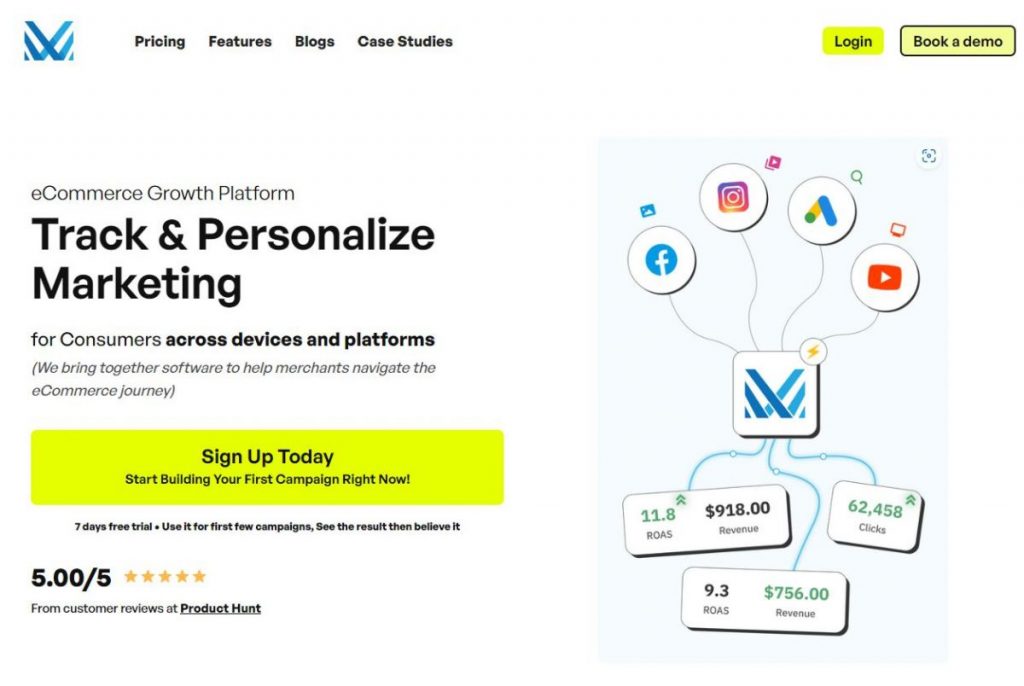 Markopolo AI is a cross-channel advertising SaaS that can automate Facebook, Google, and Instagram PPC campaigns. As an add-on, it integrated GPT-3-based ad generation so that users may experience an end-to-end digital advertising solution. You can begin utilizing Markopolo for the following if you own a small business or have a social media channel:
Planning and publishing: You can either post your content immediately or schedule it for a later date.
Growth and optimization: Keep an eye on the expansion of reach, engagement, and conversion while making sure to maintain a high ROI on your ad expenditure.
Retargeting your audience means directing your campaigns to anyone who has interacted with your digital channels infrequently.
AI-generated content copies: To make your content more appropriate, employ Markopolo's AI-generated copies.
Slidebean
Slidebean is a website for creating pitch decks for startups and small enterprises. With artificial intelligence presentation software or a team of business professionals and designers, this online presentation tool may assist you in creating professional presentations.
Reply.io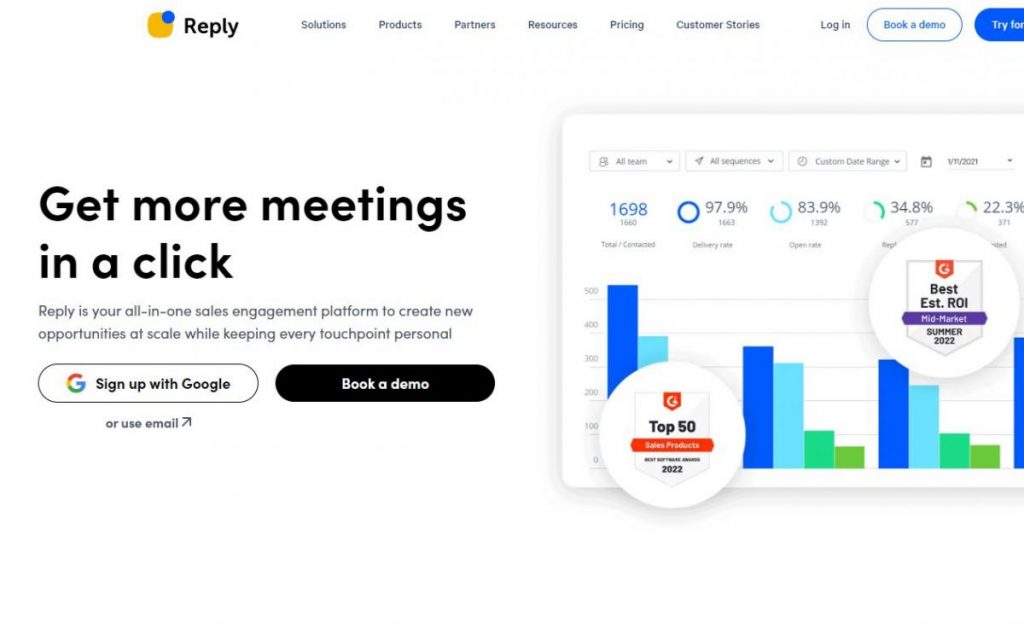 Reply.io is a platform for multichannel sales engagement that automates calls, emails, and assignments so that salespeople can concentrate on what truly matters—closing deals.
Octane AI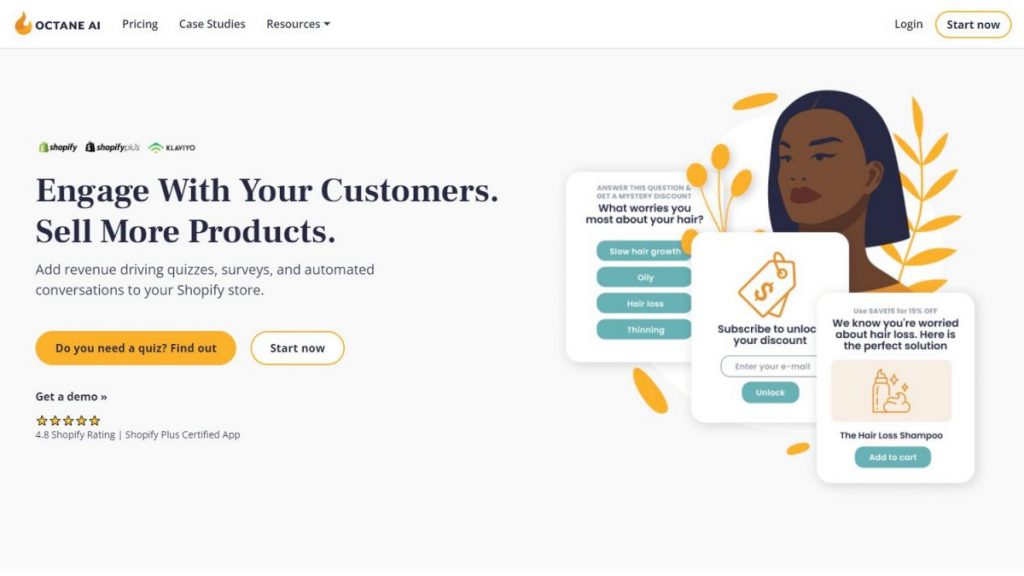 The Facebook Messenger chatbot platform Octane AI was created to assist Shopify retailers in sending abandoned cart messages, developing bespoke flows, and boosting sales. It is simple to develop tests and surveys with Octane AI.
With just a few clicks, you can write a story, make product recommendations, assist gift buyers, get feedback, check to see if your product fits well, select the ideal shade, and more.
Moonship AI Discounts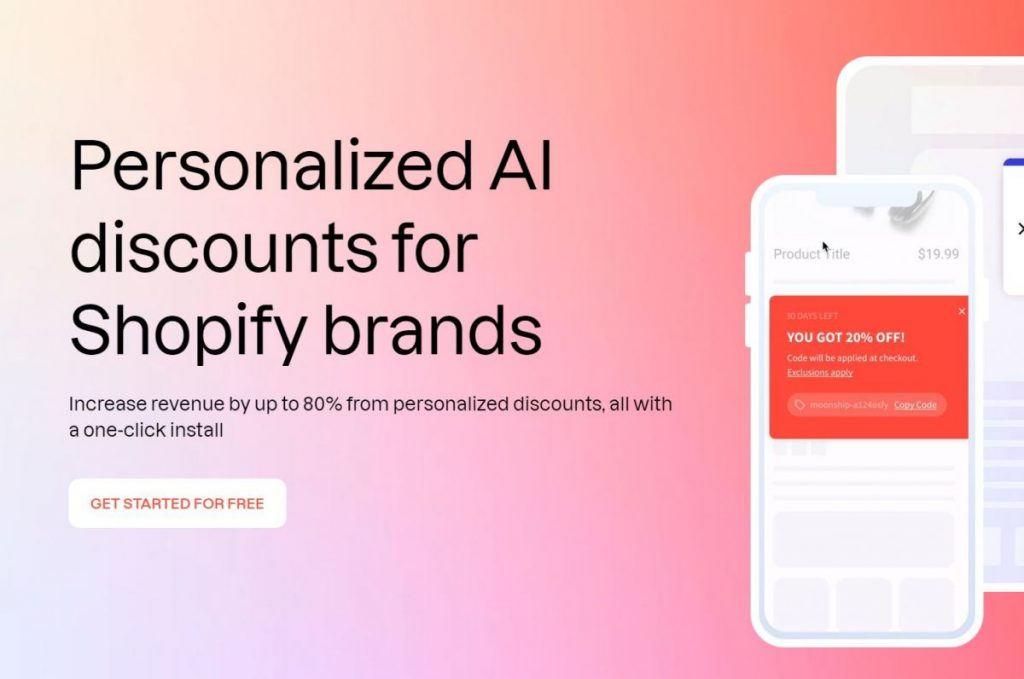 Moonship enables Shopify retailers to give price-sensitive clients that need a little incentive customized AI discounts. It assists e-commerce merchants to raise their sales by an average of 20% and as much as 80% thanks to machine learning models. Your consumers will convert at a considerably higher rate as a result of customized AI discounts. Top partners experience a revenue increase of up to 80% with Moonship within weeks of installation.
MarketingBlocks AI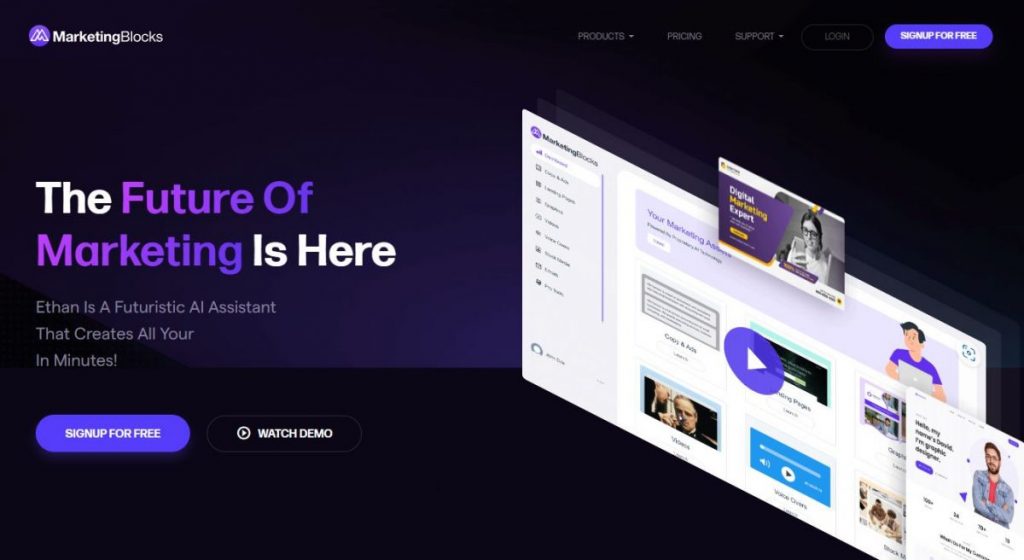 All of your marketing assets, including copy, pages, graphics, videos, voiceovers, emails, business cards, ideas, blog posts, ads, and more, are created by MarketingBlocks AI in a matter of minutes. No need to purchase complicated tools or pay expensive freelancers. High-quality, human-like marketing materials are generated by AI. It is impossible to distinguish this work from that of skilled marketers.
Compose.ai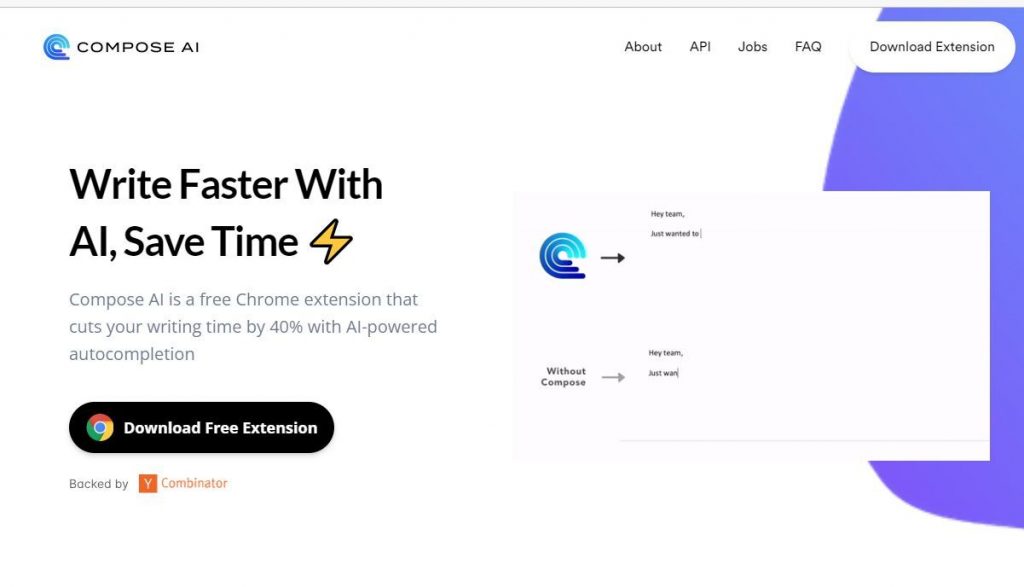 With its free Chrome plugin Compose AI, you may reduce the amount of time you spend composing by 40%. Save time by not repeatedly writing the same stuff. The objective is to automate typing so that you have more time for important tasks.
Boost your email workflow using AI.
Convert bullet lists into legible, tone-sensitive emails with thorough research.
Easily digest extensive email chains by summarizing them.
The plugin is available in free and premium editions, with the latter offering access to customization tools.
Retention AI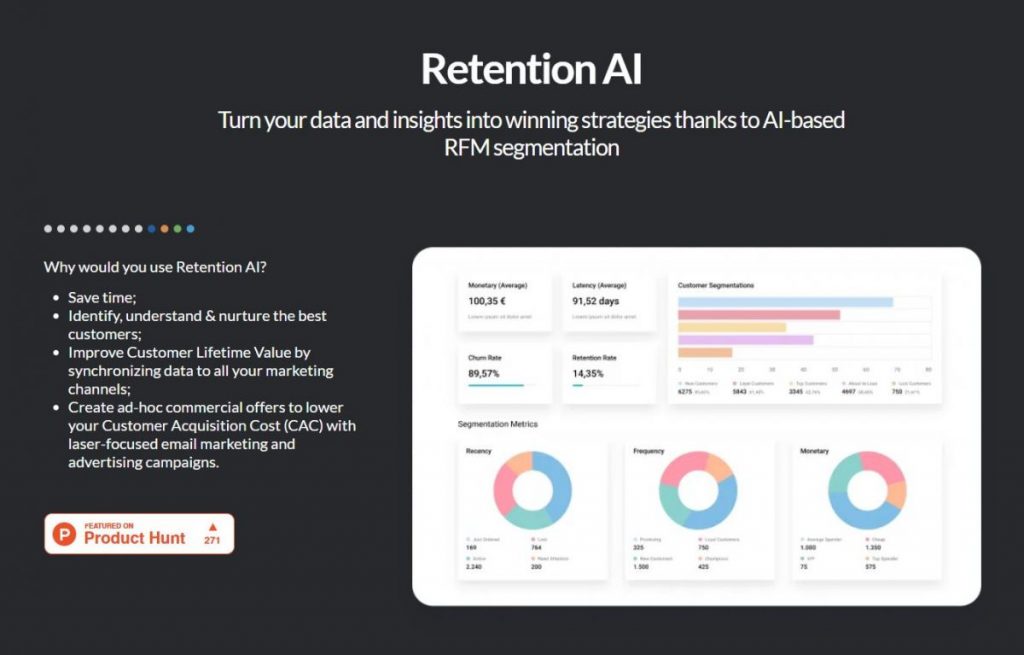 Retention AI is a tool for client segmentation and retention that requires no coding. Acquisition is crucial, but retention is more crucial. Turn your data into winning strategies by connecting your customer data to all of your marketing channels to find, understand, and nurture your greatest customers, gain more devoted ones, and enhance LTV. Marketers frequently just concentrate on Acquisition, failing to realize that keeping existing clients costs significantly less and increases the likelihood of success.
You can register for a free account, link it to the CMS, set up the RFM matrix, and view the make-up of your database, but you can't export audiences until you include a payment option.
Snazzy AI / Smart Copy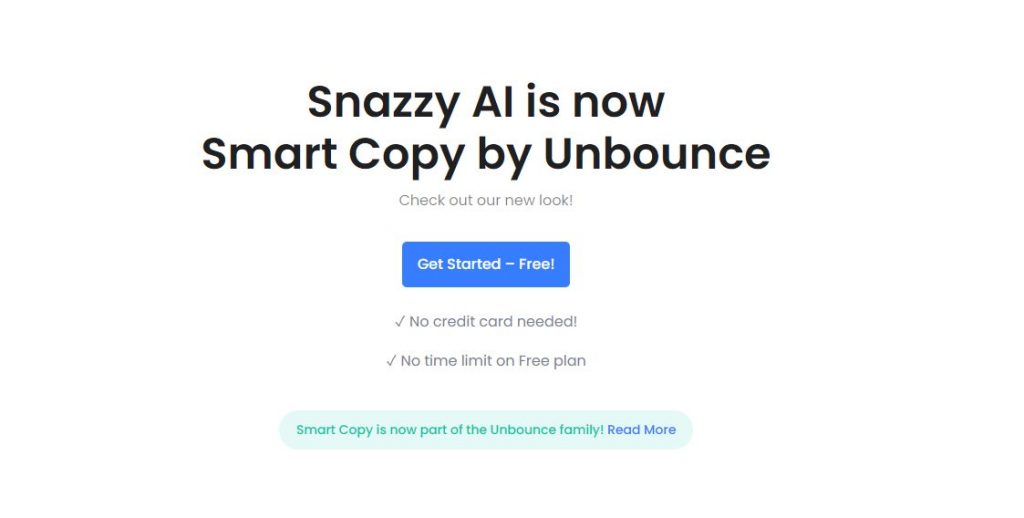 The fastest, best GPT-3-powered app available is called Snazzy AI. You can instantly produce any kind of content you can imagine by combining your own ML layer with best-in-class technology from OpenAI. And even better, the app is completely free for life. Snazzy AI will provide you with amazing copy ideas for social media advertisements, landing sites, and more right away. In a single click, hire a creative content algorithm and have all the copy you need for your brand in minutes.
Attractive AI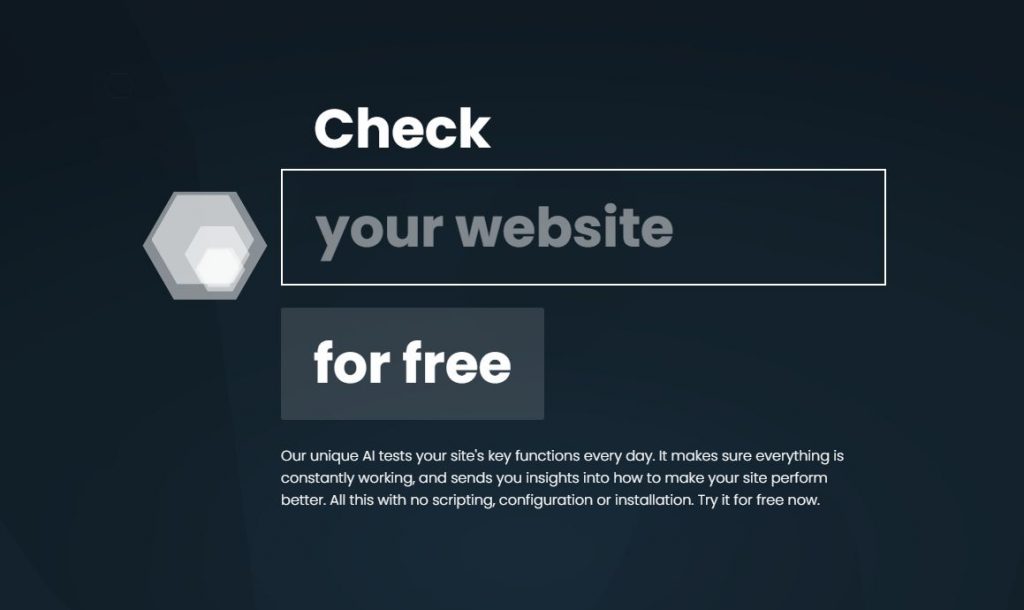 Attractive AI is the virtual website expert. Every day, innovative AI tests the essential features of your website. It checks that everything is always functioning and provides you with suggestions for improving the performance of your website. None of this required installation, configuration, or programming. You can now give it a try for nothing.
All of that technology is used to direct Poe, a virtual expert (Parameterised Observation Engine). Poe uses similar technology to autonomous vehicle systems to see the web in a way that is human-like. He recognizes user interface components to assist him in navigating and understanding the kind of website he is dealing with. Using cutting-edge algorithms, Poe has developed to recognize a wide range of UI and aesthetic design elements. They're all there to make sure your website is stunning, clear, and inviting.
Conclusion
AI is rapidly changing the landscape of marketing and digital advertising. There are a variety of AI-powered apps and tools available that can help marketers improve their campaigns and target their audiences more effectively. What are your thoughts on AI in marketing? Do you think it is a valuable tool? Let us know in the comments on our social media.
Disclaimer
Any data, text, or other content on this page is provided as general market information and not as investment advice. Past performance is not necessarily an indicator of future results.