10 Best Free AI Android Apps in 2023

by
Damir Yalalov
Published: October 30, 2023 at 9:48 am Updated: October 30, 2023 at 10:16 am

by
Victor Dey
Edited and fact-checked: October 30, 2023 at 9:48 am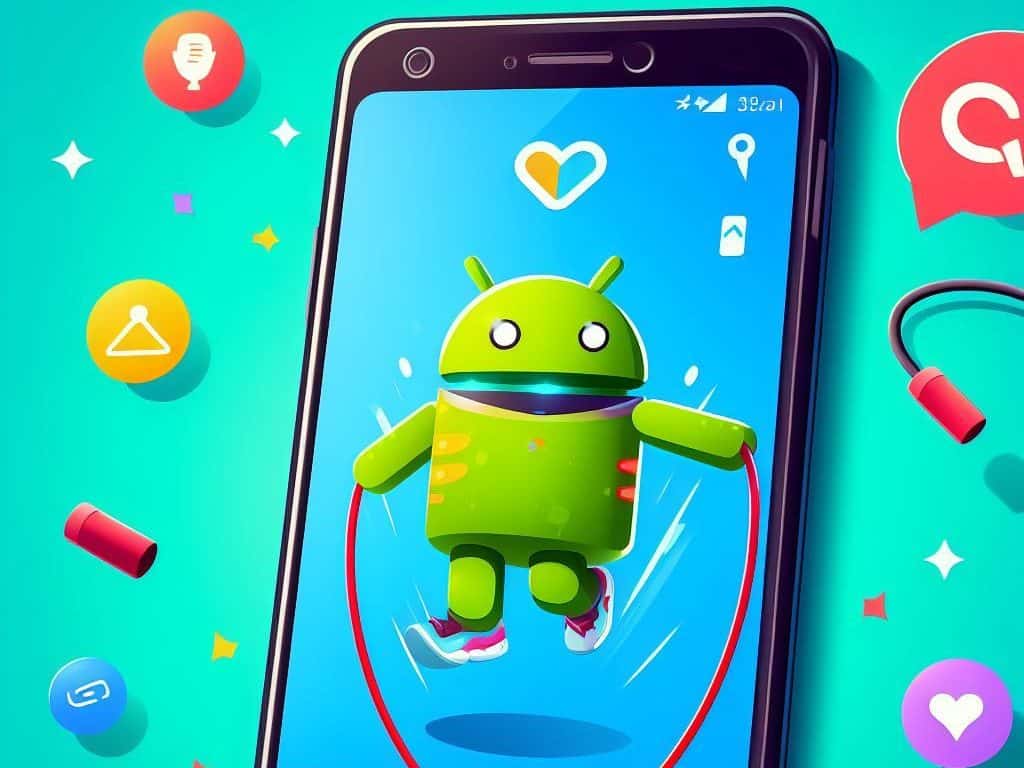 There is a tonne of AI-powered apps available on the Android market that claim to improve our lives in terms of efficiency, entertainment, and knowledge. We'll look at the best AI apps that are going to change the way you use your Android phone, from apps that create art out of your photos to virtual assistants that can anticipate your needs. Prepare to learn how AI is assuming a central role in your pocket. We explore the fascinating world of AI apps created specifically for Android users in 2023 in this article.
AI Android Apps Comparison
| App | Rating | Purpose | Key Features |
| --- | --- | --- | --- |
| Tasker | 4.6 ⭐ | Automation | Contextual scripts, plugins, voice control |
| Siftr | 3.7 ⭐ | AI Assistant | Conversational interface, automates tasks through dialog |
| AI4Chat | 4.8 ⭐ | Chatbot | Chats using GPT-3.5, Bard and other AI models |
| Petal Search | 3+ ⭐ | Intelligent Search | Universal search, contextual results via AI |
| F-Droid Nearby | 3.8 ⭐ | Local Discovery | Discover nearby attractions and recommendations |
| FoxFi | 3.5 ⭐ | Tethering | Share phone's data as WiFi hotspot |
| Ask Me | 3+ ⭐ | AI Information Engine | Explains concepts conversationally by aggregating knowledge |
| LearnQ.ai | 3.5 ⭐ | SAT Test Prep | Adaptive SAT practice with AI personalized feedback |
| Galaxy Enhance-X | 3.7⭐ | Media Enhancer | Enhances photos/videos using AI tuned for Galaxy camera |
| Lringo | 3.6 ⭐ | AI Translation | Chat across languages using real-time translation |
1. Tasker
Tasker is an automation app that lets you set up customized routines and trigger them based on various conditions. For example, you can create an automated sequence to turn on Wi-Fi when you reach home or silence your phone during work hours. With AI integration, Tasker can now understand natural language commands. You can use voice commands to activate and control your Tasker tasks. The app can parse sentences like "Turn on Wi-Fi when I get home" to create corresponding scripts.
Tasker has over 1 million downloads on Google Play Store with 4.6-star ratings from 53.5K reviews. The app extends users' control over their device, allowing them to create custom automations that take care of repetitive tasks. Tasker comes with more than 200 built-in actions that you can personalize. The app has been optimized for simple navigation, and the UI is very clean. Tasker is available on Google Play Store.
Key features of Tasker
Create context-aware scripts like changing settings based on time or location. This allows triggering actions when entering or leaving a specific place.
Set up automated sequences based on events like receiving a text message or email from a particular contact.
Launch apps or activate phone features using customizable gestures and tap patterns.
Build conditional statements with if-then logic to take different actions.
Integrate with Google Assistant and Amazon Alexa for natural language control through voice commands.
Automate system settings like sound modes, Wi-Fi, Bluetooth etc. to change based on contextual triggers.
Import and share scripts created by other users for automation ideas.
Wide range of plugins available to extend functionality beyond built-in features.
Pros:
Extremely powerful and customizable automation tool.
Natural language control makes creating tasks easy.
Allows complex conditional scripts.
Cons:
Steep learning curve for beginners.
Creating scripts can be time-consuming and complex.
Apps need to be granted accessibility permission.
2. Siftr Magic
Siftr is an AI-based assistant app created by researchers at the University of Wisconsin. It serves as your personal sidekick for getting things done on your phone. The app has conversational interfaces to handle tasks through natural dialog. You can ask Siftr things like "Find photos from my trip to London" or "Book a table for dinner tonight". The AI assistant will parse your requests and take appropriate actions.
Siftr has 16 reviews on Google Play Store rated 3.7 out of 5 stars. It has over 1,000 downloads on Android devices. The app serves as an intelligent assistant developed by researchers at the University of Wisconsin to help users get things done through natural conversational interfaces.
Key features
Conversational interface allows you to get things done through natural language requests and commands.
Intelligent algorithms developed by university researchers to understand various user requests and questions.
Voice commands to automatically organize your photos based on people, places, events and timelines detected in them.
Can book restaurant reservations by analyzing available slots at nearby places based on your location and schedule.
Built-in calendar application lets you add events, set reminders, alerts and share your schedule.
Daily overview surfaces upcoming appointments, pending to-dos, upcoming trips and other important timely information.
Pros:
Intuitive conversational interface.
Smart AI to understand variety of natural language requests
Automates many common tasks through dialog.
Cons:
Currently limited in scope of actions it can take.
Accuracy needs improvement for complex requests.
Does not integrate with other apps and services.
3. Bard & GPT powered AI4Chat
AI4Chat is a chatbot app powered by AI models like Google's Bard and OpenAI's GPT. It lets you have free-flowing conversations with an AI companion on any topic. The app uses advanced natural language processing to understand your messages and respond with relevant and thoughtful answers. You can chat with it casually, ask questions to learn about any subject, or have deeper discussions.
AI4Chat has over 100,000 downloads and 4.8-star rating based on 776 reviews on Google Play Store. The app provides a conversational chatbot powered by AI models like Google's Bard and OpenAI's GPT, allowing free-flowing discussions on any topic.
Key features
Talk naturally about any topic just like chatting with a real person. The app aims to make conversations feel human-like.
Powered by Bard, GPT-3.5 and other latest conversational AI models for human-like interactions.
Customize the chatbot by naming it, choosing an avatar, and defining its personality and voice.
Get entertaining and informative responses including personalized recommendations, jokes, stories, and facts based on chat history.
Ad-free experience with no user tracking or data collection, allowing for privacy during chats.
Actively developed by an independent team to continuously improve conversation quality.
Pros:
Human-like conversations using latest AI models.
Customizable chatbot gives it a personal touch.
Broad knowledge to discuss hundreds of topics.
Cons:
Conversations can sometimes feel robotic or nonsensical.
Lacks deeper reasoning abilities beyond chat.
Requires constant internet connection.
4. Petal Search
Petal Search is Huawei's intelligent search app that uses AI to provide contextual results. It acts as a universal search bar for quickly finding anything on your phone or on the web. The app understands the context behind your searches to serve up the most relevant results. For instance, searching for "parks near me" will show nearby parks while "latest movies" will display now playing movies.
Petal Search has been featured by Huawei as one of their key apps and has over 500 downloads on third-party app stores. It is rated for everyone 3+ on content ratings. The app serves as a versatile search tool powered by AI understanding to provide users with contextual results and recommendations.
Key features
Universal search allows you to easily find apps, files, settings, nearby places, images, shopping items, etc. using one search bar.
Natural language understanding parses queries to discern their meaning and intent based on context.
Search results aggregate content indexed from all installed apps along with relevant web hits.
Provides smart recommendations personalized to you based on usage history, location and user profile.
Built-in tools include currency and unit converter, calorie counter, weekday calculator and more accessible right within search.
Syncs search history across devices securely logged into your Huawei ID.
Pros:
Single search bar for everything.
Intelligent results tailored to search context.
Good for discovering apps and quick information.
Cons:
Limited to searching within Huawei's ecosystem.
Privacy concerns around data collection.
Lots of ads and prom
oted content.
5. F-Droid Nearby
F-Droid Nearby is an AI-powered local discovery app for Android. It helps you easily find interesting places and useful services around your current location. The app indexes and analyzes data from different sources to figure out nearby attractions worth visiting. It also surfaces places like restaurants, ATMs, hotels, gas stations, etc. based on your needs.
F-Droid Nearby has over 50,000 downloads and 3.8-star rating based on 141 reviews on Google Play Store. The app helps discover local attractions and get contextual recommendations powered by AI algorithms without needing internet connectivity.
Key features
Discover highly rated and popular tourist attractions, hidden gems, parks, shops, events and spots around your location powered by AI.
Get smart recommendations for useful places like parking lots, gas stations, ATMs, public restrooms when the AI determines you may need them.
Search for specific types of nearby places like "burger places open now" and get relevant results.
Get key information on places like user ratings, reviews, hours of operation, contact details, directions and more.
Works completely offline using locally downloaded map data and AI algorithms. No internet needed.
Pros
Discover interesting attractions and spots near you.
Contextual recommendations when you need them.
Alternative to mainstream apps like Google Maps.
Offline search capability.
Cons:
Limited information and options compared to bigger apps.
Mostly focused on local discovery and recommendations.
Coverage limited to select regions right now.
6. FoxFi
FoxFi is an app that lets you use your Android phone's cellular data connection as a Wi-Fi hotspot for other devices. It works even without root access on many phones. The app uses a technical work-around to enable tethering and bypass carrier restrictions. You can share your mobile data with laptops, tablets and other phones over Wi-Fi.
FoxFi has over 10 million downloads and 3.5-star rating based on 61,000 reviews on Google Play Store. It enables using your Android device's data connection as a Wi-Fi hotspot to share internet with other devices by bypassing carrier restrictions.
Key features
Share your phone's mobile data connection with other electronics by turning it into a Wi-Fi hotspot.
Enable tethering and bypass carrier blocks, limits or fees on data sharing.
Create password-protected Wi-Fi network with your phone's hotspot to control access.
Support connecting multiple devices and computers to your phone's data simultaneously.
Options to disable hotspot when screen is off or based on time schedules.
Track data usage and limit hotspot speed.
Pros:
Simple wireless tethering without carrier fees or limits.
Works on many phones without needing root access.
Encrypted hotspot network.
Cons:
Will not work reliably on all phone models.
Questionable legality due to bypassing carrier restrictions.
Drains phone's battery life significantly.
7. Ask Me – I Know Everything AI
Ask Me is a conversational AI app that acts as a virtual encyclopedia. It can explain concepts, answer trivia, translate text and more. The app uses AI to understand natural language queries. You can ask it questions or have open-ended conversations on thousands of topics. It aggregates information from various web sources to provide detailed explanations.
Ask Me is featured by developer Matlub AI Apps with over 5,000 downloads on third-party Android app stores. It serves as a conversational AI assistant to explain concepts, answer questions, and translate text like a virtual encyclopedia. The app is rated for everyone ages 3+.
Key features
Ask any question in conversational language get an in-depth answer explained conversationally.
Broad knowledge base covering science, history, geography, pop culture, and hundreds of other topics.
Breaks down complex concepts into easy-to-understand explanations.
Translate text between languages using integrated translation tools.
Discover random interesting facts and trivia across various subjects powered by the AI.
Get personalized recommendations for further reading based on your areas of interest and chat history.
Family-friendly experience with kid-safe responses suitable for children.
Pros:
Responds conversationally like a human expert.
Covers a wide range of topics and areas of knowledge.
Good for learning more about areas you are interested in.
Cons:
Cannot hold deeper discussions or debates.
Accuracy is limited despite human-like responses.
Contains some ads during use.
8. LearnQ.ai: Digital SAT® Prep
LearnQ.ai: Digital SAT® Prep is an advanced AI-driven platform that helps students prepare for the Digital SAT exam. The app offers comprehensive Digital SAT mastery, including Reading, Writing, and Math. With AI-driven insights, real-time Digital SAT scoring, LQ score, skill, speed, and accuracy metrics, LearnQ.ai can pinpoint areas of improvement and provide personalized support. The app also features an AI-generated question bank with thousands of fresh questions on the top of official CollegeBoard SAT practice papers, Bluebook, and Khan Academy SAT practice questions.
LearnQ.ai by LearnQ Labs Private Limited has over 1 million downloads on the Google Play Store. It provides AI-powered test preparation for the SAT exam using personalized lessons, quizzes and feedback. The app is rated E for Everyone.
Key features
Adaptive curriculum personalized to each student using AI algorithms.
Simulates realistic SAT practice tests with feedback.
Detailed reports to track progress and improvement areas.
Personalized quiz questions based on previous responses.
Explains concepts, strategies and solutions for practice questions.
Developed in partnership with seasoned SAT instructors and experts.
Pros:
Personalized SAT prep using advanced AI capabilities.
Helps improve scores through adaptive learning.
Good for self-paced test preparation.
Cons:
Can't completely replace expert human instructors.
Voice and video lessons are limited.
More suited for revision vs learning concepts from scratch.
9. Galaxy Enhance-X
Galaxy Enhance-X is an AI photo and video enhancer app for Samsung Galaxy phones. It uses AI models fine-tuned specifically for Galaxy's camera hardware. The app automatically improves the quality of your photos and videos after you've taken them. This includes enriching colors, adjusting brightness/contrast, increasing sharpness, and more.
Galaxy Enhance-X is created by Samsung Electronics with over 34,000 downloads and 200+ reviews with high ratings on Galaxy Store. It uses AI specifically optimized for enhancing photos and videos taken with Samsung Galaxy phone cameras.
Key features
One-tap enhancement powered by AI models fine-tuned for Samsung Galaxy phone cameras.
Works like an instant filter but using AI customized specifically for Galaxy hardware.
Brings out richer colors and textures.
Reduces noise in low light shots.
Selectively sharpens and adjusts different parts of each photo.
Output images retain full original resolution without compression.
Provides some quick editing tools like crop, rotate, filters for manual tweaks.
Pros:
Specific optimization for Galaxy phone cameras.
Easy way to make photos and videos look better.
Lossless enhancement retaining full resolution.
Cons:
Only available for Samsung phones.
Very limited manual editing capabilities.
Does not allow editing RAW images.
10. Lringo
Lringo is a chat app with real-time translation features powered by AI. It lets you communicate with friends abroad in your native languages. The app translates your chats and voice messages into your friend's language and vice versa. The translations are handled automatically using machine learning in the background.
Lringo has over 1,500 reviews and 3.6-star rating on Google Play Store, with over 100,000 downloads. It removes language barriers by translating chats in real-time, allowing users to seamlessly communicate with friends around the world. The app supports translation across a growing list of languages.
Some key features
Send messages and chat in your own language and have it instantly translated for your friends.
Supported languages include English, Spanish, French, German, Portuguese, Italian, Russian, Japanese, Chinese and more.
Make voice and video calls with real-time speech translation powered by AI.
Create group chats with people speaking different languages and enjoy seamless conversations.
Translation accuracy improves over time through machine learning advancements.
View original untranslated messages with translation detachment feature.
Pros:
Removes language barriers to connect with friends globally.
Growing language support through AI translation engine.
Helps improve understanding of new languages.
Cons:
Translations can sometimes be inaccurate.
Audio and video calls have latency.
App has stability issues and bugs.
Frequently Asked Questions
Which Android AI app is the best?

There is no single "best" AI app for Android, as each has its own strengths and use cases. However, some of the most versatile and capable options based on features are Tasker for automation, AI4Chat for conversational AI, and Petal Search for intelligent search.
Do these apps work offline?

Most of the apps require internet connectivity and access to cloud AI to function intelligently. However, F-Droid Nearby and Galaxy Enhance-X work offline as they rely on local data and on-device processing.
What are the privacy concerns with Android AI apps?

Many free AI apps collect usage data which raises privacy issues. Users should review permissions and data collection policies carefully. Apps like AI4Chat that work entirely offline provide better privacy protection.
How do the apps make use of latest AI advances?

The apps utilize modern AI techniques like natural language processing, computer vision, recommendation engines, conversational interfaces and machine learning. Leading services like Bard, GPT and more enable human-like interactions.
Which Android AI apps are suitable for children?

Ask Me provides a family-friendly AI assistant to answer questions. Pic Magic Editor can teach creative skills. Lringo helps children learn new languages through AI translation during chats. Parental guidance is still advised for appropriate use.
Can Android AI apps work without the internet?

While most apps need internet access to utilize cloud AI, some like F-Droid and Galaxy Enhance-X use offline data and on-device processing to enable core features without connectivity. But online access unlocks their full potential.
How accurate are the AI capabilities of these apps?

Accuracy varies. Apps focused on specific use cases tend to be more precise, while broad conversational apps have more hit-or-miss results. Accuracy is improving rapidly with advances in AI. Proper context and clear input helps as well.
Are the AI features free to use or do they require payments?

Most apps offer core AI features for free but limit certain capabilities or frequency of use. Unlocking the full potential usually requires a paid subscription or in-app purchases. But there are some free options like AI4Chat.
How frequently are the apps updated with new AI features?

Update frequency varies across apps. However, leading options like Tasker and AI4Chat push updates monthly to add new AI models, features, and improvements as the underlying technology progresses.
Conclusion
In a world where technology is a constant companion, the year 2023 heralds a new era in the Android ecosystem, where artificial intelligence stands at the forefront of innovation. The best AI apps for Android in 2023 not only cater to our diverse needs and preferences but also redefine the way we interact with our devices. From virtual assistants that understand us like never before to creative tools that transform our photos into works of art, these apps are more than just digital tools; they are our companions in the ever-evolving digital landscape. As AI continues to evolve, these apps are poised to make our lives more productive, entertaining, and convenient. Embrace the future and unlock the potential of your Android device with these exceptional AI apps.
Disclaimer
In line with the Trust Project guidelines, please note that the information provided on this page is not intended to be and should not be interpreted as legal, tax, investment, financial, or any other form of advice. It is important to only invest what you can afford to lose and to seek independent financial advice if you have any doubts. For further information, we suggest referring to the terms and conditions as well as the help and support pages provided by the issuer or advertiser. MetaversePost is committed to accurate, unbiased reporting, but market conditions are subject to change without notice.
About The Author
Damir is the team leader, product manager, and editor at Metaverse Post, covering topics such as AI/ML, AGI, LLMs, Metaverse, and Web3-related fields. His articles attract a massive audience of over a million users every month. He appears to be an expert with 10 years of experience in SEO and digital marketing. Damir has been mentioned in Mashable, Wired, Cointelegraph, The New Yorker, Inside.com, Entrepreneur, BeInCrypto, and other publications. He travels between the UAE, Turkey, Russia, and the CIS as a digital nomad. Damir earned a bachelor's degree in physics, which he believes has given him the critical thinking skills needed to be successful in the ever-changing landscape of the internet. 
More articles


Damir is the team leader, product manager, and editor at Metaverse Post, covering topics such as AI/ML, AGI, LLMs, Metaverse, and Web3-related fields. His articles attract a massive audience of over a million users every month. He appears to be an expert with 10 years of experience in SEO and digital marketing. Damir has been mentioned in Mashable, Wired, Cointelegraph, The New Yorker, Inside.com, Entrepreneur, BeInCrypto, and other publications. He travels between the UAE, Turkey, Russia, and the CIS as a digital nomad. Damir earned a bachelor's degree in physics, which he believes has given him the critical thinking skills needed to be successful in the ever-changing landscape of the internet. 
Hot Stories
by Victor Dey
November 30, 2023
by Kumar Gandharv
November 30, 2023
by Victor Dey
November 30, 2023
by Nik Asti
November 29, 2023
Latest News
by Alisa Davidson
November 30, 2023
by Victor Dey
November 30, 2023
by Alisa Davidson
November 30, 2023
by Nik Asti
November 30, 2023