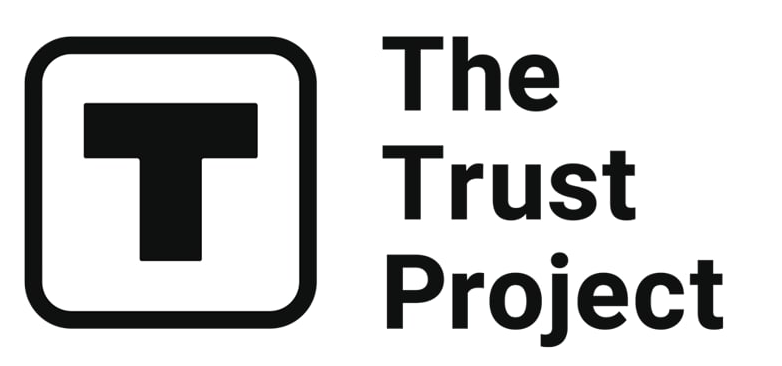 The Trust Project is a worldwide group of news organizations working to establish transparency standards.
Have you ever envisioned yourself sitting on your sofa in your own nation and mentally strolling into your hotel suite in another country for your future vacation? Doesn't that sound like a sci-fi movie? Here is what the current buzzword, the metaverse, can achieve for many businesses in terms of opening up new profit and investment channels.
The metaverse will soon become a competing realm you cannot ignore. Several industries have noticed its importance and are researching the metaverse's enormous potential. The hospitality business, which includes hotels, restaurants, and diners, has taken similar actions. Several well-known hotel companies are developing their web presence, while restaurants and diners are incorporating relevant technology.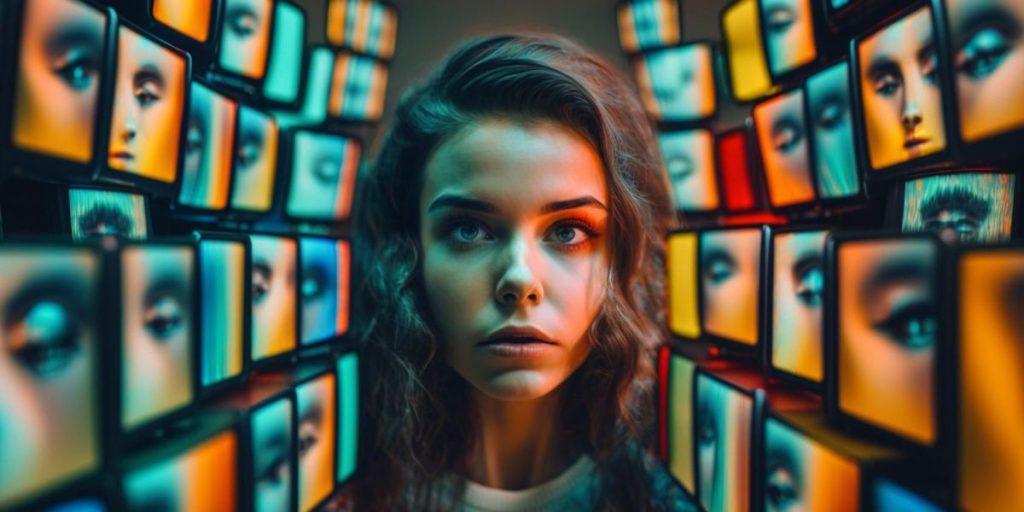 The metaverse offers several potentials for the hospitality business and may prove to be an exciting new way for the hospitality industry (hotels, restaurants, and cafes) to service clients. While the technology is still in the infant stages, it has enormous promise. Industries all over the globe are adjusting to virtual reality technology and the metaverse, seeking to find out why more and more areas of the hospitality business will feel the influence of this growing technology.
This article will go into detail on how the metaverse affects hospitality workers all across the globe. You will learn about metaverse hospitality marketing potential and revenue methods and how brands and hotels use the hospitality metaverse to develop their businesses.
Without further ado, let's become acquainted with the function of virtual reality in hospitality.
Statistics related to Global Hospitality Industry
The worldwide hospitality business was worth $3953 billion in 2021. (TheBusinessResearchCompany).
The worldwide hospitality market, valued at $41.9 billion in 2020, increased at a compound annual growth rate (CAGR) of 7.0% from $4,390.59 billion in 2022 to $4,699.57 billion in 2023.
The hospitality industry is predicted to increase at a 5.5% CAGR to $5,816.66 billion by 2027.
It is also projected to reach the hospitality market of $1,237.0 billion by 2030, growing at a CAGR of 40.4% from 2021 to 2030.
Hospitality Industry: Opening the Door of New Opportunities
Do you know the difference between the hospitality and hotel industries? If not, the desire to be familiar with the technique to differentiate both terms is not like a hard nut to crack. These are different ideas, although the hotel business is part of the larger hospitality sector. The hospitality sector is defined as a branch of the service business concerned with recreation, perceptions, and the welcome and availability of entertainment for visitors or clients. It is a diverse sector that covers anything from hotels and guest accommodations to restaurants, entertainment venues, cruise ships, and metaverse hospitality.
Rise Of the Hospitality Metaverse!
Metaverse development allows people to interact with hospitality businesses in one of the most innovative ways. Budweiser, Stella Artois, and Marriott Bonvoy are three well-known hospitality companies that were early adopters of the metaverse. Metaverse is a game changer for the hospitality Industry. This virtual world is not only transforming how hotels and restaurants prefer to do their business & offer services but also changing the perception of individuals regarding the industry as a whole. Hospitality is a thriving industry and the greatest way to link the public and private sectors with industry experts hunting for pathways to enter the gamified world of the metaverse to upgrade their business.
Metaverse Revolutionizes the Hospitality Industry: How?
Before, the hospitality sector was connected with the physical welcome of visitors, but the introduction of new technologies and the creation of the hospitality metaverse has fundamentally transformed the scene. In the following sections, you will learn a few ways you might incorporate the metaverse into the hospitality industry.
What role does Metaverse play in the hotel industry? Will the Metaverse effect major change, address certain fundamental concerns, and become the hotel industry's future? What potential does the Metaverse provide in the hotel industry? Thus, if you want to get answers to all of your queries, simply go through the metaverse possibilities for the hotel business listed below-
Taking a Break in a Metaverse Hotel
One of the most significant respects in which the hospitality industry is already beginning to show itself inside the metaverse is via the construction of metaverse hotels, which may be thought of in various ways. To be honest, hotels might provide virtual reality tours or the ability to explore their accommodation with an avatar during the ticketing system. It gives customers a good idea of what to anticipate before booking a hotel room. Yet, this is not the only method hotels interact with within the metaverse. For example, metaverse enables a few people to give visitors access to virtual locations, throw birthday parties, or have virtual business meetings.
Using Metaverse in hotels is an excellent approach to showcase various accommodation kinds and facilities, such as gyms, spas, and swimming pools. It provides virtual meeting rooms, conferences, training, and events. Additionally, by using virtual reality, hotels may reinvent loyalty programs to turn virtual visitors into real-world tourists.
Restaurants in the Metaverse
Not only can hotel businesses benefit from the metaverse via the usage of virtual reality technology, but cutting-edge restaurants may also give the tools required for guests to, before booking, fully study their menu, including the possibility of observing how a meal is made or inspecting the facilities.
Some of the most popular hospitality marketing concepts currently center on bringing outside experiences inside the house. Takeaway restaurants might utilize the metaverse to let consumers make orders in a virtual restaurant while engaging with restaurant personnel who are distinguished by avatars of their own.
Having Fun in the Metaverse
Companies in the entertainment industry are also profiting from the notion of metaverse hospitality, producing genuine experiences that clients may enjoy from the convenience of their residences. That is only conceivable with virtual reality technology and VR headsets. In reality, this might be a very cost-effective option for both entertainment and other businesses.
Roller Coasters, for example, are costly to build in everyday life, and stringent safety regulations exist. A virtual reality experience allows you to ride genuine amusement park rides in a virtual environment without incurring any expenditures or hazards. VR technology may also defy natural rules, and other possibilities include virtual experiences such as walking on the moon or Mars or visiting virtual tourist spots.
Nightlife Establishments and Casinos in the Metaverse
Nightclubs are another industrial segment where metaverse hospitality possibilities are beginning to appear. Virtual recreations of nightclubs may provide individuals with many of the perks of going to a nightclub, such as music, dancing, and socializing, without requiring them to leave their homes. This allows virtual nightclub operators to commercialize the experience by allowing users to upgrade their avatars and enjoy new music.
Casinos may also function in a similar setting, allowing consumers to play games such as poker, roulette, and blackjack in a digital casino where they can connect with other players and explore a realistic reproduction of the real thing.
Concerts in the Virtual World
Concerts in the metaverse are one area where metaverse hospitality has indeed begun to show its promise. There are several techniques here, ranging from concerts held inside video game worlds to virtual reality concerts that put participants in a realistic, virtual replica of a music venue.
The possibilities are virtually endless here. That not only implies that a nearly infinite number of people may witness a similar virtual event simultaneously, but it also means that traditional borders can be torn down. Customers, for example, may theoretically attend a virtual performance by The Beatles, Elvis Presley, or other performers who are no longer performing in the actual world.
Is The Metaverse a Friend or Foe to the Hospitality Industry?
Hospitality in the Metaverse is a comparatively recent notion that is likely to shake the sector – and many other sectors – in the future. Although now fantastic – and even unbelievable – these technologies will impact future generations' expectations.
The future digital realm of the Metaverse has the potential to recover and transform the hotel business. That will be very beneficial to hotel companies. Building an alternative reality world, on the other hand, will be an arduous effort; therefore, firms planning to enter the Metaverse ought to carefully examine their capabilities. Also, there is worry about whether travel via the digital environment of Metaverse can substitute the existing hotel and tourist economy. As a result, it will be intriguing to see how the Metaverse supports the hotel industry and blurs the lines between the real and digital worlds in the coming years.
The Metaverse can create an alternative reality world. Still, it will need strong cooperation between technology businesses, inventors, and legislators, and it will be intriguing to watch how much the Metaverse sparks the hospitality sector.
The Metaverse's future includes new forms of social interaction as well as new money sources for consumers. While many real-life professional responsibilities are transferable to the Metaverse, transitioning to a new kind of work will need users to train themselves about the capabilities and potentials of the Metaverse's technology.
Read more related articles:
Disclaimer
Any data, text, or other content on this page is provided as general market information and not as investment advice. Past performance is not necessarily an indicator of future results.