In Brief
Vitalik Buterin tweets Solana still has a bright future ahead; the price of the SOL token jumps instantly.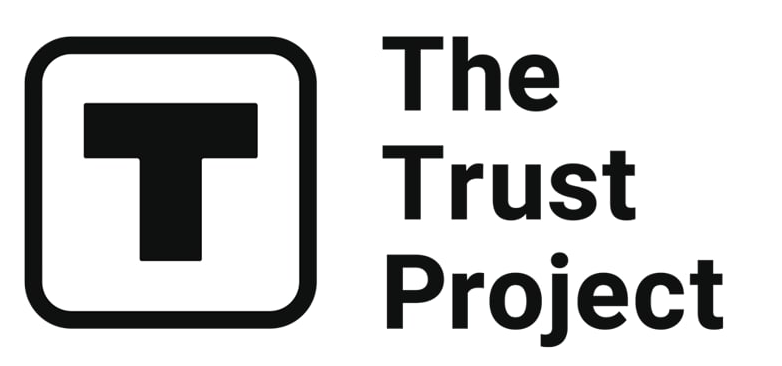 The Trust Project is a worldwide group of news organizations working to establish transparency standards.
Solana has definitely seen better times. It's been heavily affected by the recent FTX crash, with some claiming the coin's price was not driven by any real value offered by the platform but by FTX's CEO Sam Bankman-Fried's marketing efforts. However, there are some out there who believe there is still value in the Solana blockchain, and Ethereum co-founder Vitalik Buterin has recently spoken in favor of the platform.
"Some smart people tell me there is an earnest smart developer community in Solana, and now that the awful opportunistic money people have been washed out, the chain has a bright future,"

Buterin wrote.
Sometimes, a good word from the right person can do wonders. Such is the case with Vitalik Buterin's tweet about Solana. Following this pro-Solana message, we could see an immediate jump in the price of SOL.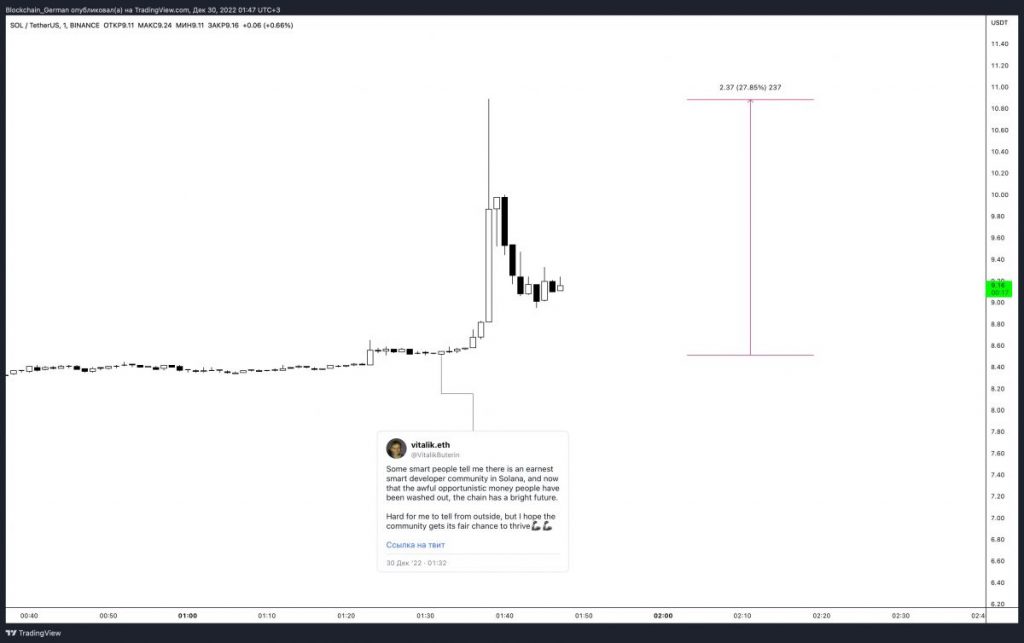 The reaction from the crypto community was nearly instantaneous. SOL's price surged in direct response to the tweet, but it has since cooled down a bit.
While it's definitely too early to say the tweet will affect the prices in the long term, there are still people out there who are bullish for Solana, and Vitalik Buterin is clearly one of them. There are probably still hard times ahead of Solana, with top NFT projects on Solana's network, DeGods and y00ts, leaving the blockchain to join other blockchains.
Related posts:
Disclaimer
Any data, text, or other content on this page is provided as general market information and not as investment advice. Past performance is not necessarily an indicator of future results.