In Brief
Crypto VC firms are venture capital companies specializing in investing in cryptocurrency-related projects and startups.
Web3 Funds are investment vehicles focused on providing capital for blockchain projects that further the development of Web 3.0 technology.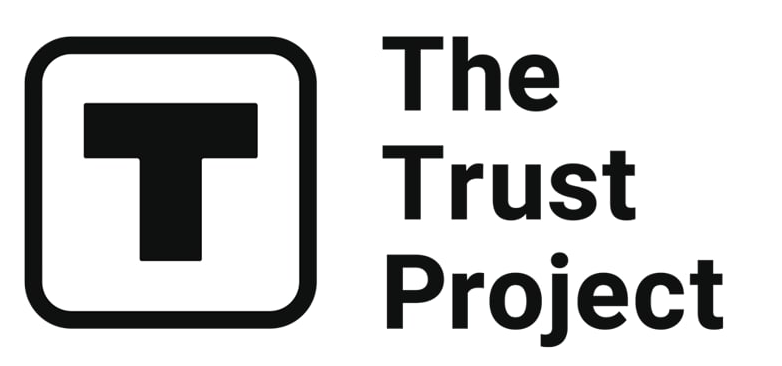 The Trust Project is a worldwide group of news organizations working to establish transparency standards.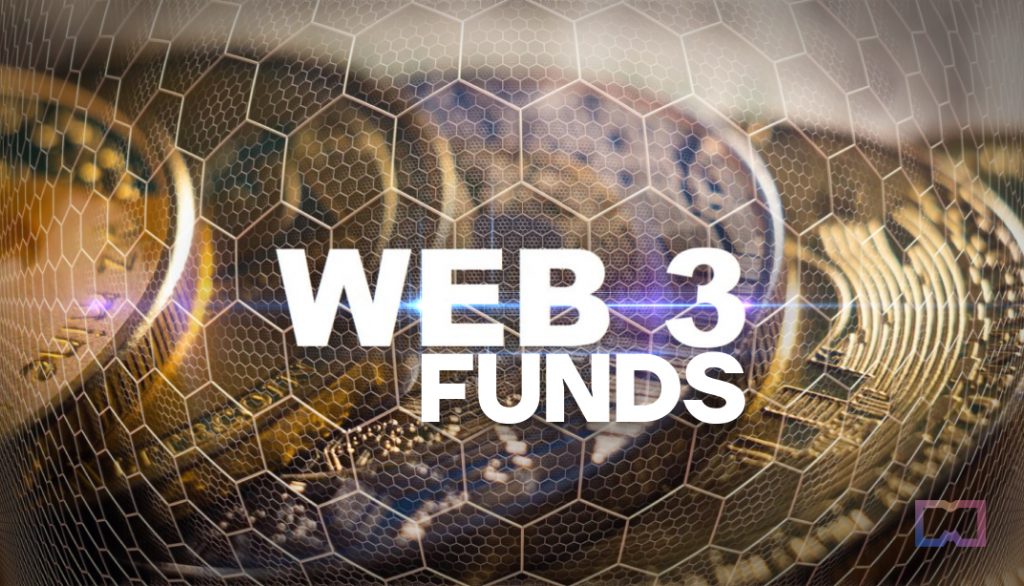 Cryptocurrency and blockchain technology has been a fast-growing industry in the past decade, with venture capital firms playing an integral role. As investment opportunities expand, it has become more important than ever to identify which crypto venture capital firms are best suited to invest in your project or token. This post will look at the top 10 crypto VC firms and web3 funds of 2023 to help you make the best decision when choosing a venture capital firm.
1. Pantera Capital
Pantera Capital is a fund focused on blockchain technology and digital currency-related investments. The company has invested in over 75 companies across ten countries and has more than $650 million in assets under management. Notable investments include Bitstamp, Circle, and Coinbase.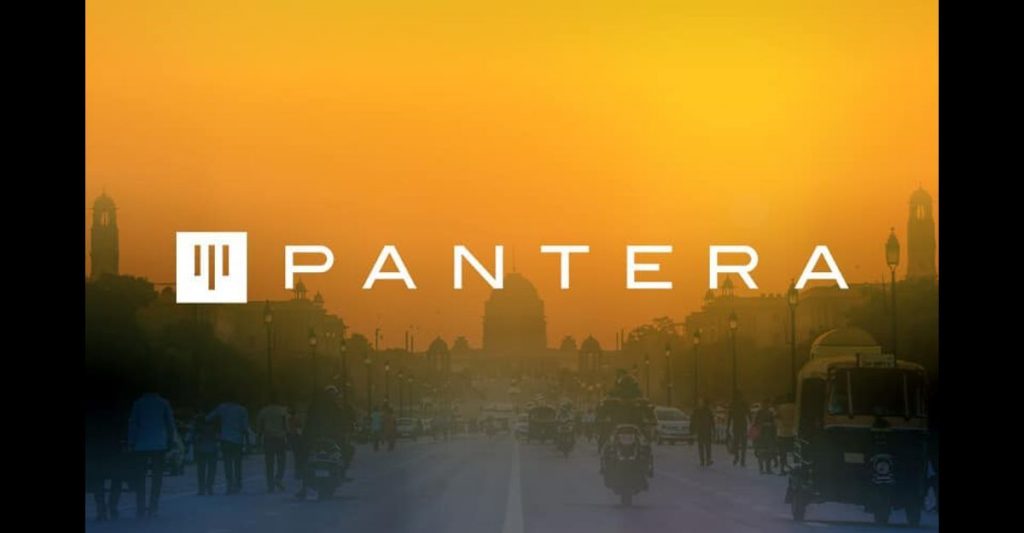 Pantera Capital has become a leader in the digital currency ecosystem, providing market insights and venture capital services to startups, projects, and institutions. The company has also developed investment vehicles such as funds that enable investors to gain exposure to either individual assets or baskets of crypto-assets like bitcoin and Ethereum.
Pantera Capital has become a leader in the digital currency ecosystem and is committed to helping shape the future of blockchain technology. With its experienced team of investors and entrepreneurs, Pantera Capital is well-positioned to lead the industry into the future.
2. Alchemy Ventures
Alchemy Ventures is a venture capital firm investing in early-stage decentralized computing and emerging blockchain technologies. The company invests in startups working on scaling, security, privacy, and marketplace solutions for web3 applications.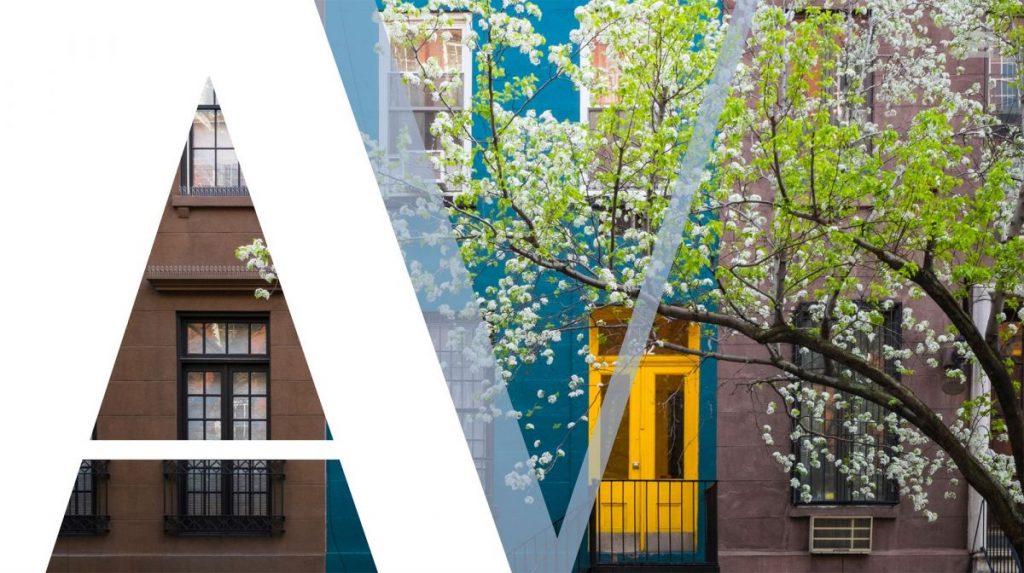 Alchemy Ventures seeks to provide the best quality of service and capital for blockchain projects, offering a comprehensive suite of products, services, and resources. They have invested in projects like ChainSafe Systems, Bluzelle Networks, and Althea Protocol. Their portfolio companies are supported by a highly experienced team of blockchain engineers, developers, and business professionals committed to driving innovation and growth.
With their mission of helping build the future of the decentralized web, Alchemy Ventures is at the forefront of web3 development and investing. They strive to make Web3 applications more accessible and secure for everyone, everywhere. By supporting developers and communities that are building gaming, metaverse, DeFi, or web3 applications using blockchain technology, Alchemy Ventures is taking an active role in bringing blockchain technology to a billion people.
3. a16z crypto
Andreessen Horowitz is one of the leading venture capital firms in the blockchain and cryptocurrency space. It provides deep market intelligence and technical support to its portfolio companies. Founded by Marc Andreessen and Ben Horowitz, a16z crypto has invested more than $1 billion into Web3 projects since inception. The firm is actively investing across multiple stages of projects at a rapid pace.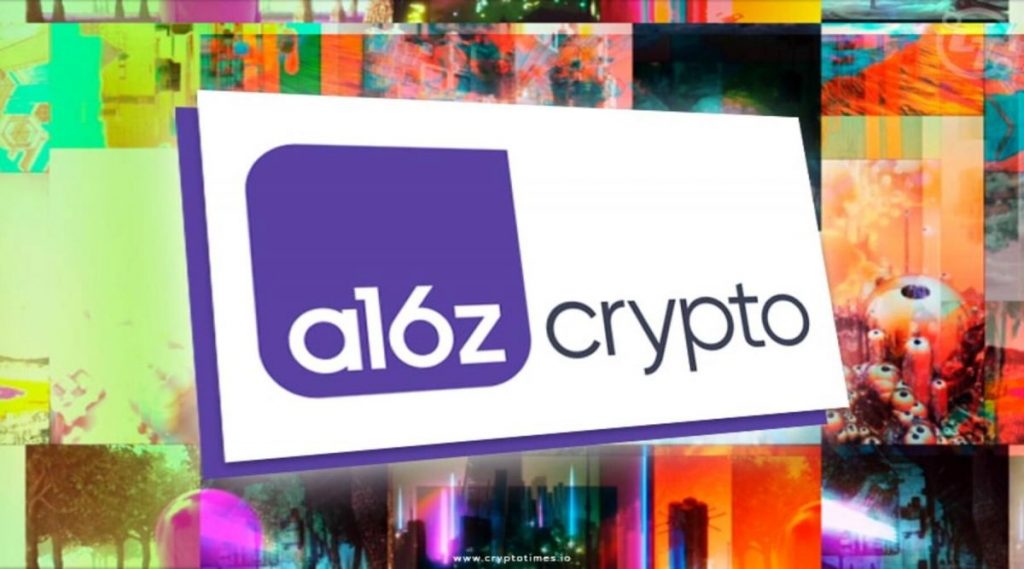 With its extensive resources and expertise, a16z crypto has been positioned as one of the leading venture capital firms in the web3 space for many years. A16z crypto is managing more than $3 billion in assets across multiple funds, making it one of the most successful crypto-focused venture capital firms today. Additionally, the firm offers services to help entrepreneurs launch their projects with speed and agility.
4. Coinbase Ventures
Coinbase Ventures It has been a leader in the crypto venture capital landscape since its inception in 2017. They have invested in hundreds of companies across all levels of the web3 and cryptocurrency ecosystem, providing early-stage financing for many startups that have become significant players in the space. With their continued support of exceptional entrepreneurs, Coinbase Ventures is well-positioned to remain a considerable force in the crypto VC and web3 fund space in 2023.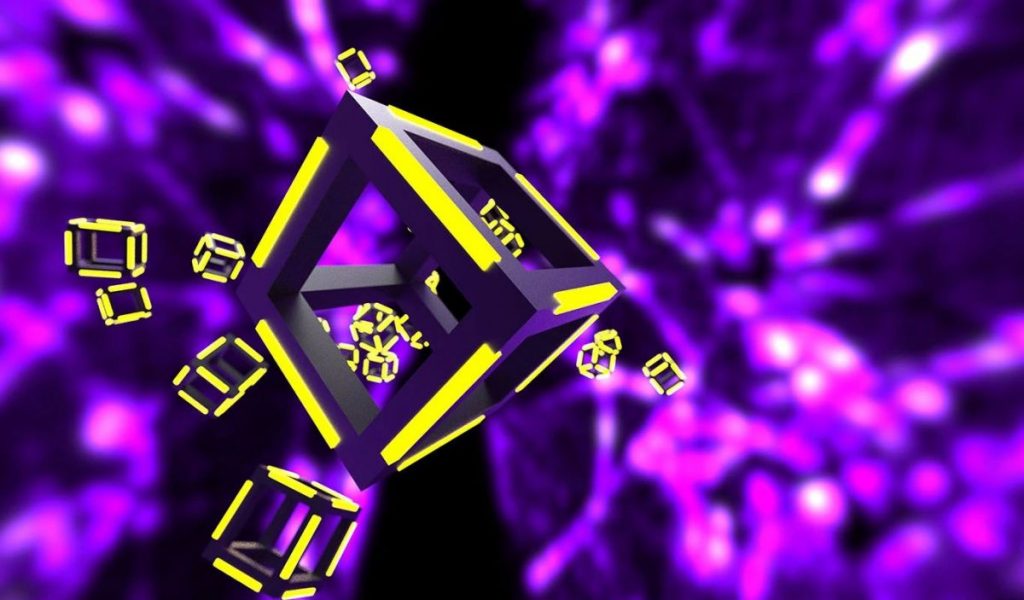 They are particularly interested in projects building out the Web3 ecosystem, such as decentralized finance, non-fungible tokens, and metaverse technologies. Coinbase Ventures have invested in several projects, including Uniswap and Aave.
5. Jump Crypto
With over $15B in assets under management, Jump Crypto is the world's largest venture capital firm focusing on investments in blockchain technologies.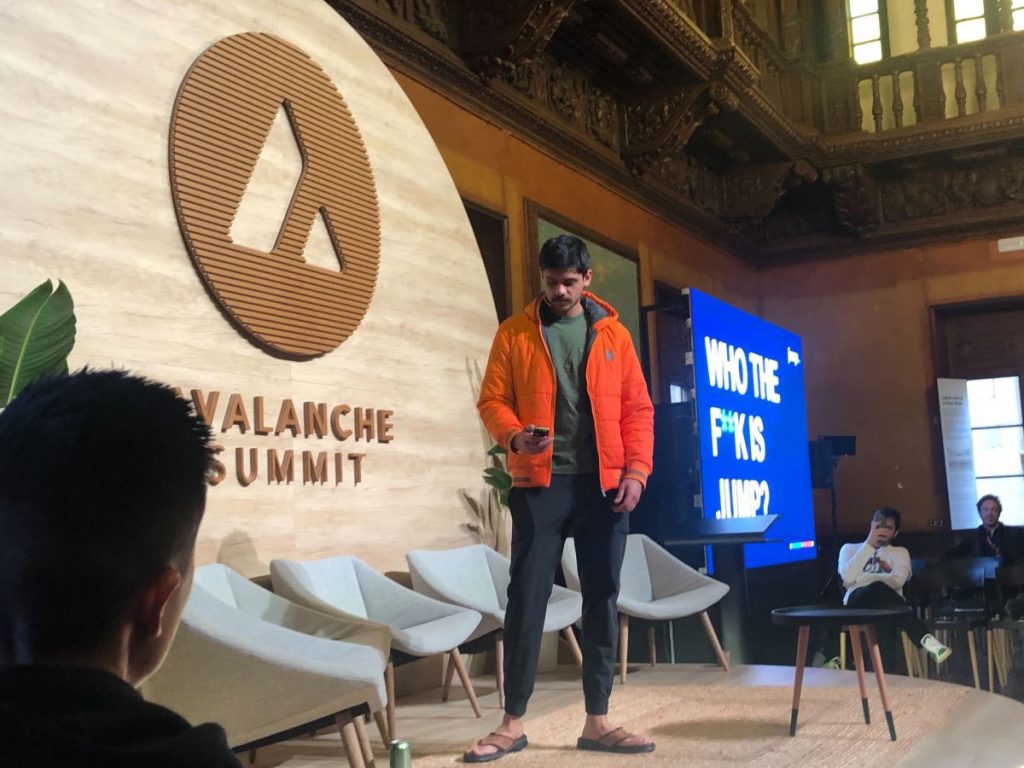 Jump Crypto specializes in early-stage investments and has invested in many successful projects like Ethereum, Augur, and 0x. They also have a venture fund, Jump VC, which focuses on early-stage investments in blockchain-based companies.
Their team comprises former investors from Goldman Sachs and Morgan Stanley, as well as experienced crypto experts. The firm's approach to investments is based on the belief that blockchain technology will impact every industry and sector of the economy.
The firm's portfolio includes investments in blockchain infrastructure, security solutions, payment processing companies, decentralized applications (dApps), and asset management firms. Jump Crypto has also invested in several venture capital funds and accelerators, helping to support early-stage projects.
By leveraging its expertise, experience, and resources, Jump Crypto is helping to drive innovation in the blockchain space and foster global acceptance of digital assets. As a result, their mission is to empower people with financial independence by adopting cryptocurrency and blockchain technology.
6. Multicoin Capital
Multicoin Capital is a venture capital firm focused on investing in the emerging, decentralized blockchain and web3 infrastructure. Multicoin strives to invest in projects that build protocols, platforms, applications, and services that bring long-term, fundamental value to the rapidly evolving decentralized economy. The firm has investments across all stages of company development, ranging from seed to late-stage rounds.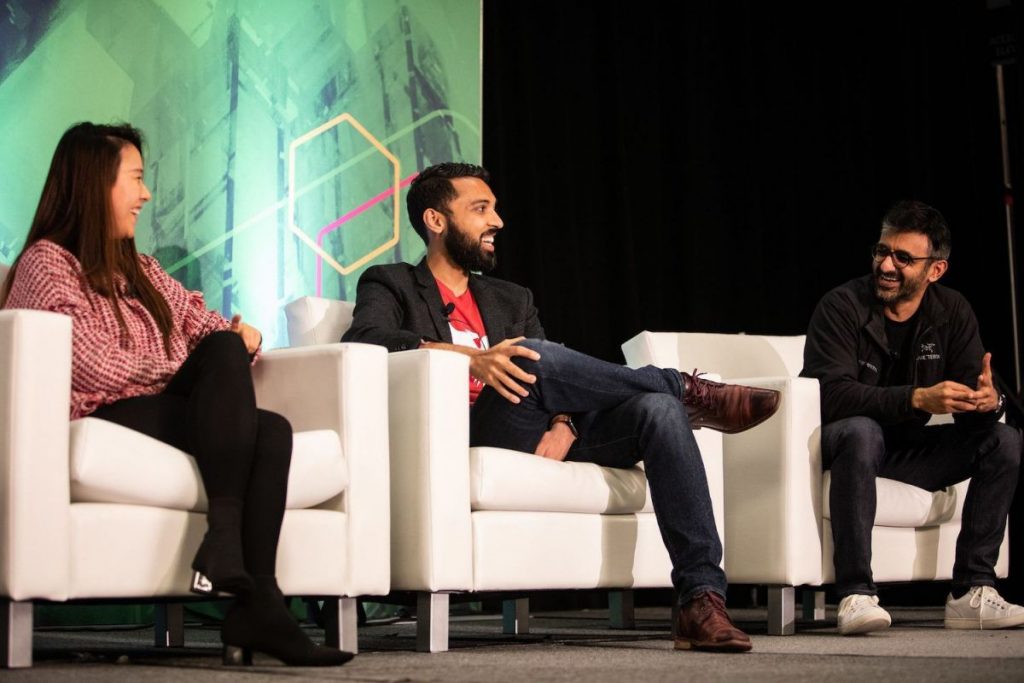 The firm has invested in projects such as Filecoin, 0x, Polkadot, Ethereum, and many other protocols. Multicoin also operates an ETF focused on investing in blockchain-based assets. In addition to their venture capital activities, they are very active in the public markets and have a dedicated fund devoted to investing in crypto tokens.
Multicoin's team comprises former venture capitalists, entrepreneurs, and technologists who bring a unique perspective to the blockchain space. They are committed to helping companies succeed in this rapidly evolving landscape by providing capital, support, and access to their network. Multicoin is determined to shape the future of web3 and serve as a leading crypto VC firm.
7. Paradigm
Paradigm is committed to supporting projects as they progress through their development stages and often become involved in the early stages of formation. With its adaptable, long-term, multi-stage, and global investment strategy, Paradigm can invest anywhere from $1 million to over $100 million in disruptive crypto/Web3 companies and protocols.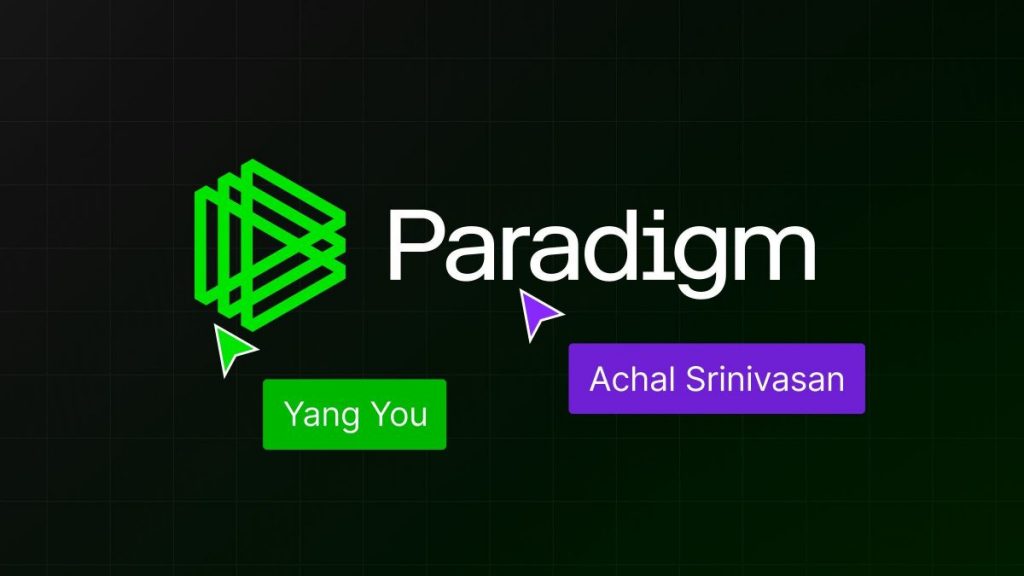 Its hands-on approach to helping portfolio companies reach their potential in the technical and operational fields makes it one of the most successful crypto VC firms today. Looking ahead, Paradigm is set to continue its mission of driving innovation and disruption in the blockchain space for many years.
The firm has invested in projects like Compound, MakerDAO, Uniswap, wap, and Aave. Their team includes experienced investors from venture capital funds and technology companies. Paradigm's mission is to empower people with financial independence by leveraging blockchain technology. The people behind the company believe decentralization will have a transformative effect on the global economy and help drive economic prosperity.
Through their investments in some of the most innovative projects in the blockchain/web3 space, Paradigm is helping companies to realize their potential and create a better future for everyone. As a result, they are helping to create the foundations of a decentralized economy and usher in a new era of financial freedom.
Paradigm also has an active presence in the public markets, with its dedicated fund focused on investing in tokens. Through its token fund, the firm is helping to increase liquidity in the space and provide greater access to capital for projects. With its robust portfolio of investments, Paradigm has become an indispensable partner in the blockchain sector and continues to be a driving force for innovation.
8. Polychain Capital
It's one of the most successful crypto venture capital firms and has had a remarkable run since it was founded in 2016. The firm has made more than 70 investments, including some of the biggest names in crypto, such as Coinbase and 0x. They have also raised over $600 million in total funding, which they have used to support their diverse portfolio companies.
Polychain Capital is dedicated to growing the crypto economy by investing in early-stage projects, protocols, and cryptocurrencies. The firm believes long-term investments are key to driving innovation and helping companies succeed in this rapidly evolving space.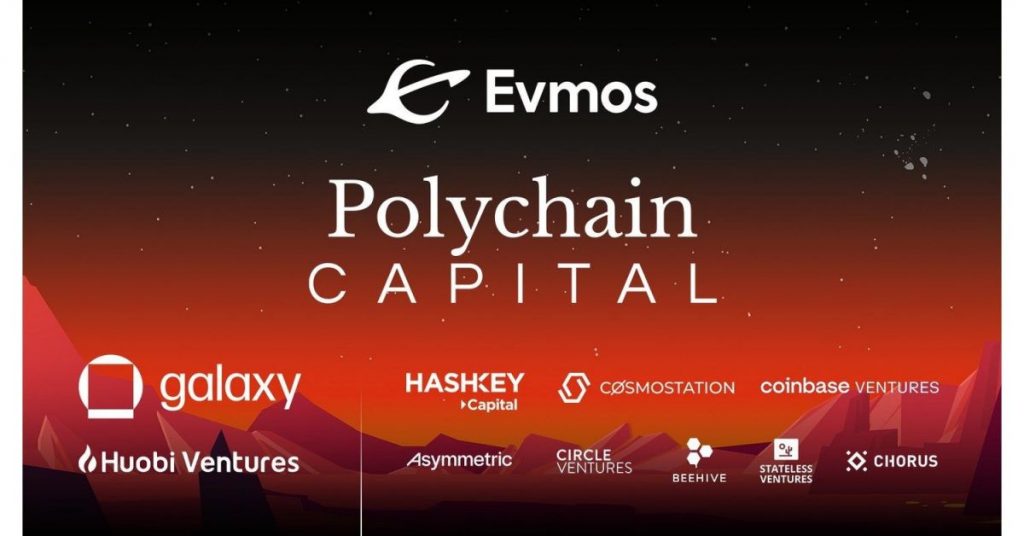 Their team consists of top talent from traditional venture capital firms and industry veterans with extensive experience in the blockchain space. They are deeply committed to helping their portfolio companies succeed and have a track record of providing value-added services, such as technical assistance, strategic advice, and access to capital.
The firm has also developed a platform that allows investors to gain exposure to multiple digital assets while managing risk through diversification. With its robust track record in the crypto space, Polychain Capital is one of the most highly sought-after venture capital firms today.
9. DeFiance Capital
DeFiance Capital, the original crypto VC firm, has been instrumental in helping to grow early-stage blockchain technology companies. Founded in 2017, DeFiance Capital invests in groundbreaking web3 startups, including decentralized finance projects and protocols that aim to bring transparency and trust back into an increasingly digital world.
In addition to making investments, DeFiance Capital takes an active approach, collaborating with teams to bootstrap the network effects required for scaling. Simultaneously, they offer invaluable thought leadership and guidance on critical issues such as token economics, governance scaling, and community building. They believe that investing is more than just a one-time transaction, and they are in this with their founders for the long haul.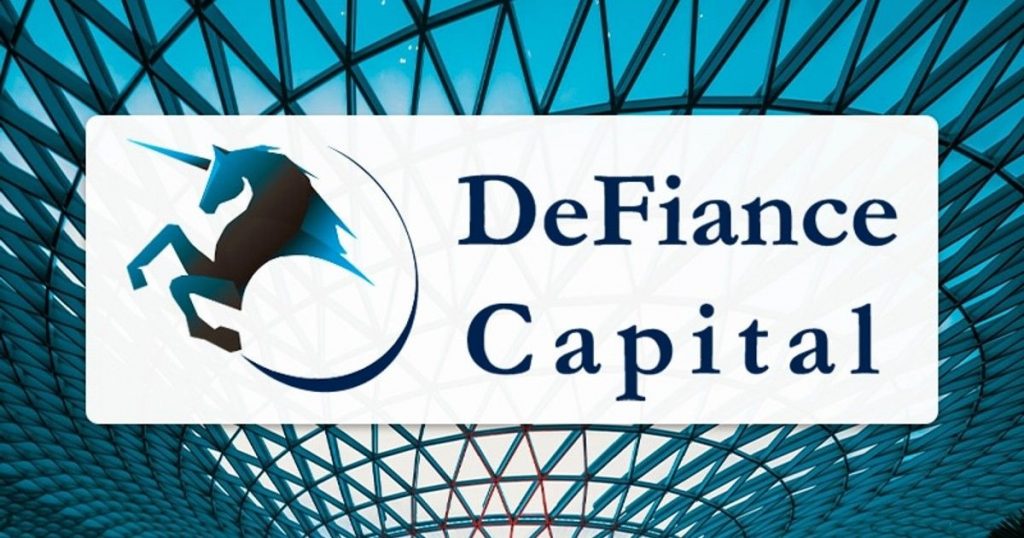 Defiance Capital's mission is to invest in projects that have real potential and help them become a success. They understand that the only way to truly create value is through building strong relationships with the teams they back, so they strive to provide founders with more than just capital.
10. South Park Commons
South Park Commons is a venture capital firm based in San Francisco, focused on early-stage web3 and blockchain companies. The team works with founders to help them grow their businesses through financial, operational, and strategic guidance. Since 2014, the firm has invested in 27 companies and raised over $125 million from its investors.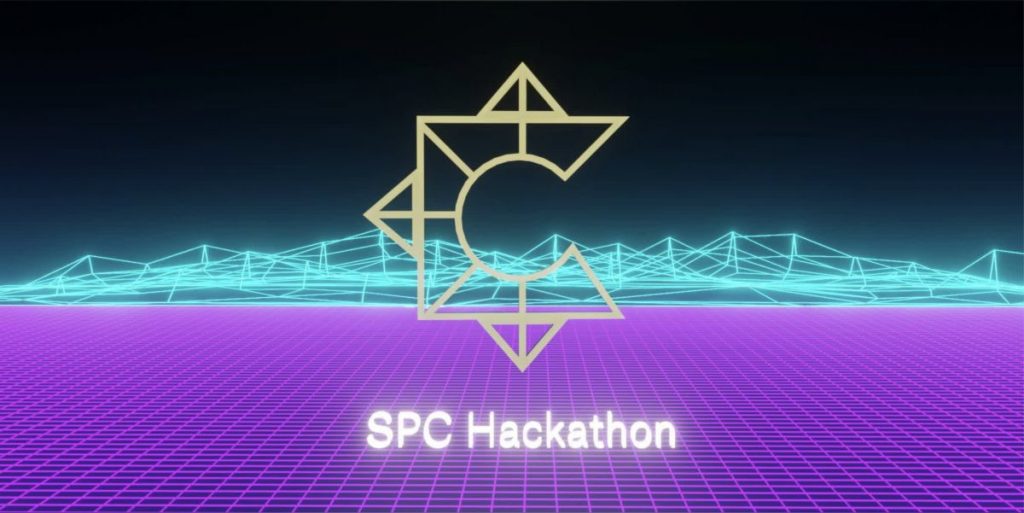 South Park Commons partners with founders to identify and capture the significant upside of blockchain and web3-enabled business models. The firm is committed to helping build game-changing companies in this space, including leading exchanges, wallets, smart contracts, stablecoins, payments, gaming, DApp platforms, security protocols, privacy tools, enterprise solutions, and more.
The team focuses on helping companies succeed, not just making a return on investment. They have a deep understanding of the web3 space and are passionate about driving innovation within it. South Park Commons is well-positioned to help founders build lasting businesses that create real value for users around the world.
FAQs
What are crypto VC firms and Web3 Funds in 2023?
Crypto venture capital firms and Web3 funds are investment vehicles that focus on blockchain technology. They provide funding to companies developing innovative solutions by leveraging distributed settlement networks, smart contracts, and decentralized applications.
What are the top crypto VC firms and Web3 Funds in 2023?
The top 10 Crypto VC firms and Web3 Funds in 2023 include 1Kx, Block change Ventures, Compound Capital, Digital Currency Group, Distributed Global, Dragonfly Capital Partners, Blockchain Capital, Fulgur Ventures, Genesis Block Ventures, Outlier Ventures, Polychain Capital, SV Angel, Venrock Crypto, and Xspring.
What types of investments do these firms focus on?
Each firm has its investment focus based on the industry they are in and the stage of development they prefer to invest in. Generally speaking, these firms focus on investing in early-stage projects related to blockchain technology, decentralized finance, and web3 projects.
What types of services do these firms provide?
These firms typically offer a range of services, such as investment advice, portfolio management, technical advice and assistance, marketing support, network introductions, and access to industry resources. They also provide mentorship and support to startups through their networks. Additionally, they can help entrepreneurs secure funding from venture capital firms and other investors.
What criteria do these firms use when making investments?
Each firm has criteria for selecting projects. Generally, they look for projects with a strong team, innovative technology and business model, clear use cases, and potential to generate returns. Many firms look at the overall market opportunity of the project before investing. They also assess the level of risk associated with the investment.
What benefits can entrepreneurs expect from working with a crypto VC firm or web3 fund?
Crypto VC firms and web3 funds can provide entrepreneurs access to capital, resources, networks, and expertise that they might not otherwise be able to access. They also help entrepreneurs identify potential industry partners, investors, and advisors. Additionally, these firms often offer mentorship and advice on developing the project.
Conclusion
The crypto VC firms and web3 funds of 2023 are at the forefront of blockchain technology development. With the launch of more advanced protocols, like Ethereum 2.0 and Polkadot, these venture capital firms and investment funds have been instrumental in driving today's groundbreaking innovations. 
With these firms actively investing in promising blockchain solutions, they're helping create a robust ecosystem of innovation and disruption in the blockchain space. As investors continue seeking opportunities, these VCs and funds will likely remain at the forefront of the crypto revolution for many years.
Related articles:
Disclaimer
Any data, text, or other content on this page is provided as general market information and not as investment advice. Past performance is not necessarily an indicator of future results.