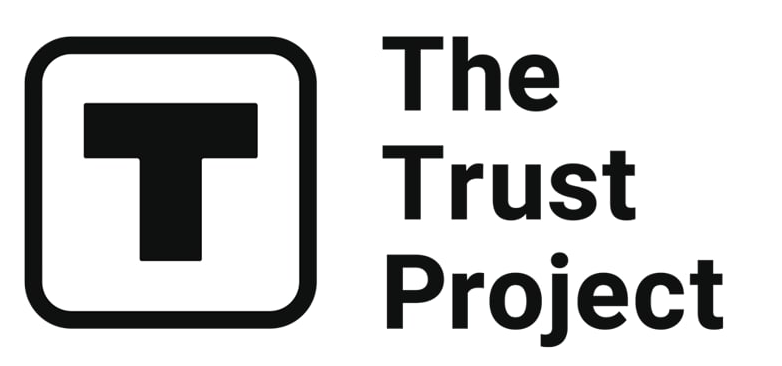 The Trust Project is a worldwide group of news organizations working to establish transparency standards.
Are you a business owner? Do you need a platform for commercial purposes or training, or research purposes? Metaverse referred to as the third iteration of the internet, or the nexus, is something you cannot miss out on. Why? Because overlooking the metaverse means missing more than 400 million potential leads, which are not good odds. According to Statista, the global Metaverse market size was $38.85 billion in 2021, projected to grow $100.27 in 2022, $50 billion in 2023, $800 billion in 2024,427.9 billion by 2027, and $1,527.55 billion in 2029.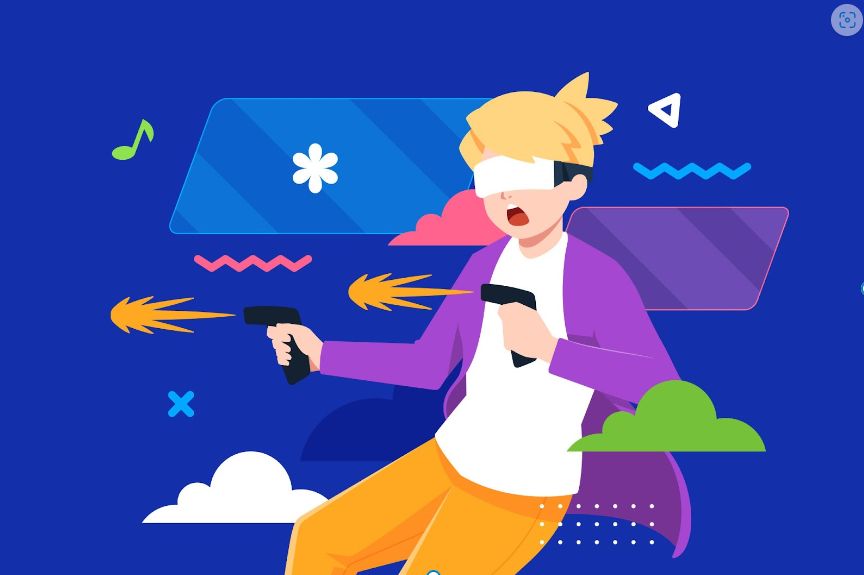 If you are looking for a stunning and reliable metaverse game development partner for your business? Or are you in search of a certified developers and designers team that helps you transform your ideas into reality? If so, you're at the right place! This article provides you with skilled experts who will surely offer you the best-in-class projects tailored to your unique requirements. Check out their portfolio to see some of their successful projects for diverse industry verticals. These companies will not only empower you through their smart tech solutions but also take your business a step ahead of your competitors. 
Pro Tips
1. VR games have become more than just a novelty. We picked up the top 10 best VR games of all time. These include AAA titles but also small indie games with dedicated teams.
2. The metaverse is a three-dimensional digital world that people can explore using an avatar, and is still in development. Large tech giants are using these 5 cutting-edge technologies to create an immersive experience, fueled by blockchain, AR, VR, 3D rebuilding, AI, and the IoT.
3. The metaverse is a collective virtual shared space where people can interact with each other and digital objects using avatars, attracting big names such as IBM and Facebook. Here is list of 10 best metaverse stocks to buy.
Top 10 Metaverse Game Development Companies in USA
Select A Top Metaverse Game Development Company In 2023: How?
The market is flooded with countless metaverse Game development companies that offer top metaverse development services. So, are you in a fix on which company is the best for your project? Don't worry! Here is a list that compiles best-in-class metaverse development companies to offer you top-notch metaverse services. But before that, let's delve into the parameters mostly used to list a metaverse Game development company………
Size of the company
Cost-effectiveness
Total number of apps produced
Variety of industries worked with
Market share of the company
Feedback generated by client reviews
Company turnover
The annual business growth rate
Accuracy in delivery management
Proven track record
Responsive communication channel
App design standards
Proficiency in UI and UX
Expertise in technology
So, it's time to tighten your belt and explore the list of the top 10 metaverse game development companies that have been created on the basis of in-depth analysis, research, and facts-backed data to help your business launch a future-ready metaverse space:
#1 Suffescom Solutions Inc.
For being the first in line to develop a compelling metaverse, Suffescom Solutions Inc. strives to build effective 3D designs and virtual platforms in metaverse that gives an edge to your virtual business. Since its inception, the company has been serving businesses of all scales to achieve their goals with its impeccable & 360-degree metaverse services, including- metaverse app development, metaverse NFT development, metaverse game development, metaverse social media platform development, metaverse education platform development, and more.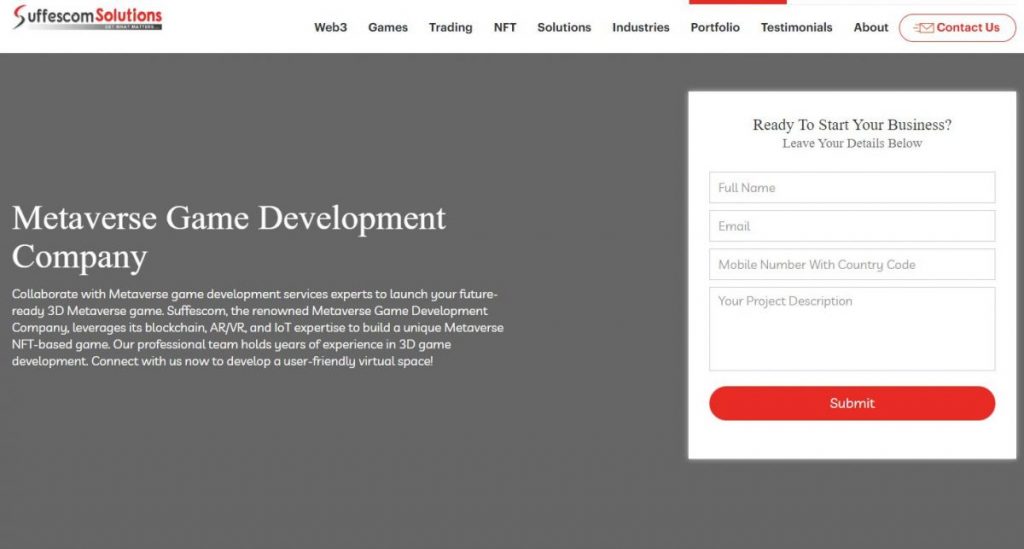 One of the worthy pics among the metaverse development companies, Suffescom Solutions Inc. has delivered 7 ongoing metaverse projects and launched 45+ crypto wallets. The futuristic and powerful metaverse development services that the company provides have the potential to create new lines of your business. Furthermore, its client roster is made up of a diverse set of brands and startups including-Morgan Elliott, PC Doctor, Unimilk, Lindsey Reishman Real Estate, Accurate DNA, and Samsung.
| | | | |
| --- | --- | --- | --- |
| Manpower | Estd | Location | Hourly Rates |
| 250-999 | 2013 | United States | $25-$49/hr |
#2 RisingMax Inc
What makes it a unique, all-rounder & passionate metaverse Game development company is its services to startups and enterprises to strengthen their footprint in the Virtual World. Undoubtedly it's the best-in-class metaverse Game development company that utilizes groundbreaking technologies and develops highly-customized solutions at a very reasonable price.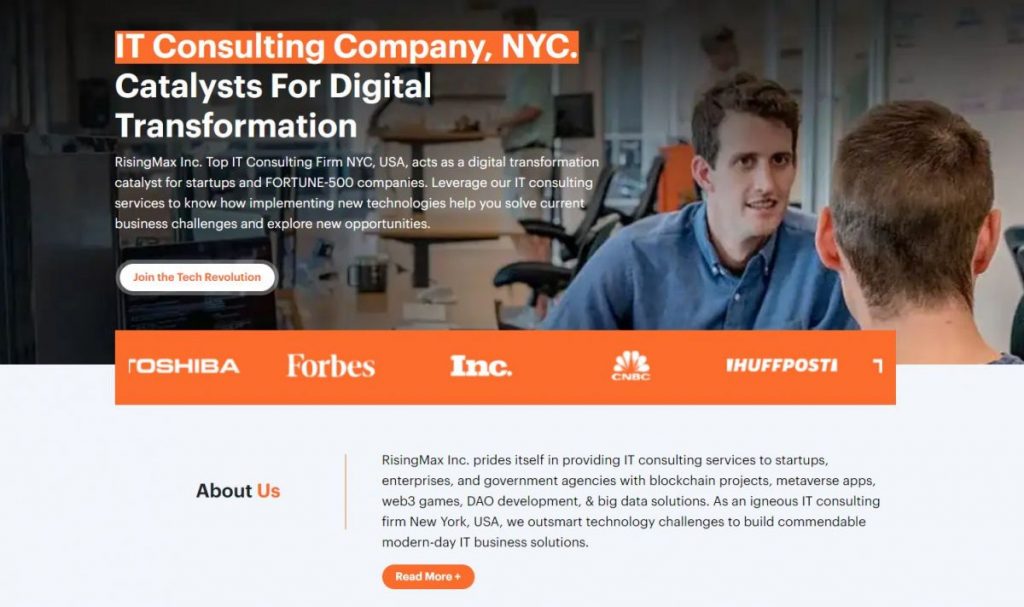 Offering the best range of enterprise-focussed metaverse development services, RisingMax Inc. assists you in keeping your toes in the future of the virtual world. The company harnesses the real potential of Metaverse to accelerate the growth of your business. In addition to this, it has developed a multitude of metaverse applications for different business vertices, namely the real estate business, ecommerce sector,  gaming sector, FinTech/Banking Services,  food, and Retail sector, healthcare sector,  Logistics sector, and others. 
| | | | |
| --- | --- | --- | --- |
| Manpower | Estd | Location | Hourly Rates |
| 251-500 | 2011 | New York,United States | <$25hr |
#3 Best Web3 Development
What makes Best Web3 Development stand out from the crowd is its ability to deliver Metaverse Development Services in game, real estate, education, e-learning, travel, logistics,  and in other industries. If you have the desire to splash a spotlight on your dream metaverse development project, you can partner with Best Web3 Development, which always remains ready to launch your projects with Hi-Tech  & ultra-modern Metaverse Development services.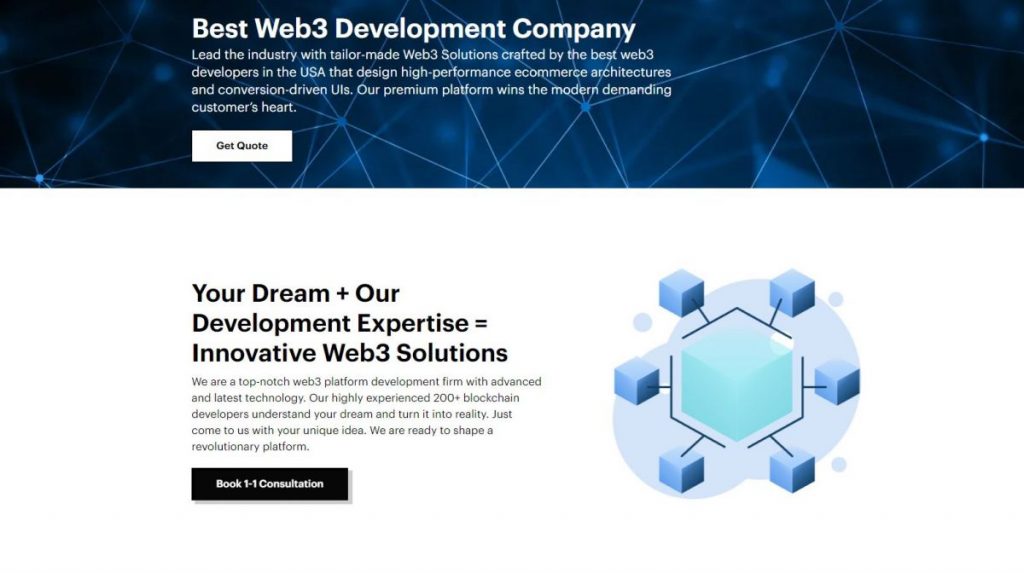 Best Web3 Development, a renowned name in the top-ranked metaverse Game development company, is an expert in building a splendid metaverse platform with top-end metaverse development services. The proof of the pudding in the eating, so you can read its clutch reviews that will clearly indicate that it can take any of your projects off the ground to the height of success.
| | | | |
| --- | --- | --- | --- |
| Manpower | Estd | Location | Hourly Rates |
| 251-999 | 2013 | United States | $25-$49/hr |
#4 Corporation Pop
Corporation Pop is one of the well-established metaverse development companies that offer full-cycle metaverse development services to big & small businesses and startups all across the globe and different industry domains, namely- NHS, The Cream Group, Live Nation, BBC, Channel 4, UNILAD, British Council, Future PLC, Study Group,  and more.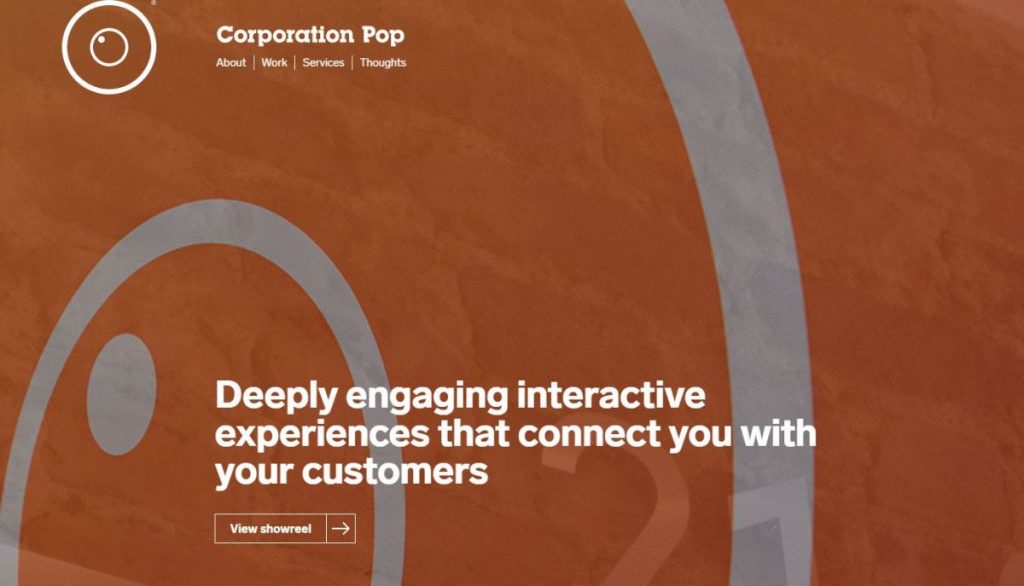 Recognized as a key player in offering metaverse development services, Corporation Pop has a highly experienced team consisting of strategists, designers, developers, and project managers with technical capabilities and breadth of knowledge to assure you that the virtual software it produces will always meet your needs.
| | | | |
| --- | --- | --- | --- |
| Manpower | Estd | Location | Hourly Rates |
| 10-49 | 2013 | United States | $100-$149/hr |
#5 SmartTek Solutions
SmartTek Solutions is another metaverse Game development company that takes pride in serving 200+ clients globally, including PWC, Jaguar, Audi, Nike, Deloitte, and more. Headquartered in New Jersey, the company has offices in Ukraine and   Poland also. It has won more than 25 awards for completing 400+ projects as well as creating state-of-the-art solutions for the benefit of a plethora of businesses.
SmartTek Solutions is at the forefront of a tech-driven business environment as it whips up metaverse applications with a sophisticated technology stack. Working with diverse businesses from all over the world has enabled it to become a reputed metaverse development company and acquire a 97% customer satisfaction rate as well.
| | | | |
| --- | --- | --- | --- |
| Manpower | Estd | Location | Hourly Rates |
| 250-999 | 2017 | United States | $25-$49/hr |
#6 Beagle Reality Studio
The developers at Beagle Reality Studio, who have hands-on experience in metaverse technology, help offer solutions to customers all over the globe, including BBDO, L'Oreal, Dodo, PUMA, McDonald's, and Non-profit organizations. The firm has a 5/5 rating on the clutch, indicating its effectiveness in providing virtual reality services to meet the needs of several sectors, including digital strategy, sales and marketing, supply chain and logistics, finance, and more.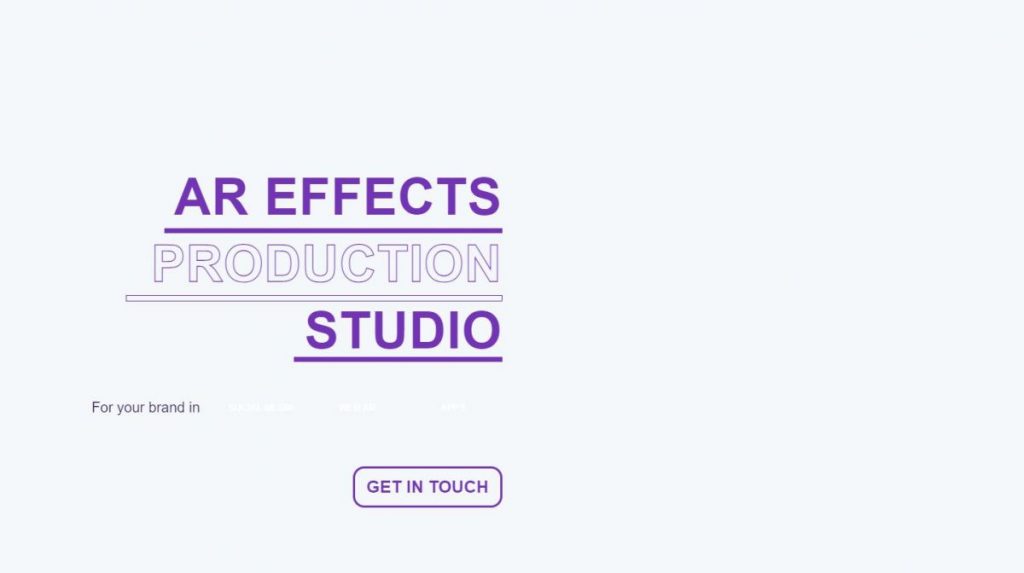 Hence, if you're in search of premium inventive metaverse development services for your brand, go no further than Beagle Reality Studio, which can assist you in achieving operational efficiency via Data Science and transforming your company into a flourishing Data-Driven Organization.
| | | | |
| --- | --- | --- | --- |
| Manpower | Estd | Location | Hourly Rates |
| 10-49 | 2019 | United States | $50-$99/hr |
#7 Futurealiti 
Working as a metaverse Game development companyfor the last 7 years, Futurealiti has worked with 300+ businesses. It has  50+ enthusiastic team members who have profound knowledge to compete in big challenges of the future world, which makes it one of the best metaverse development companies.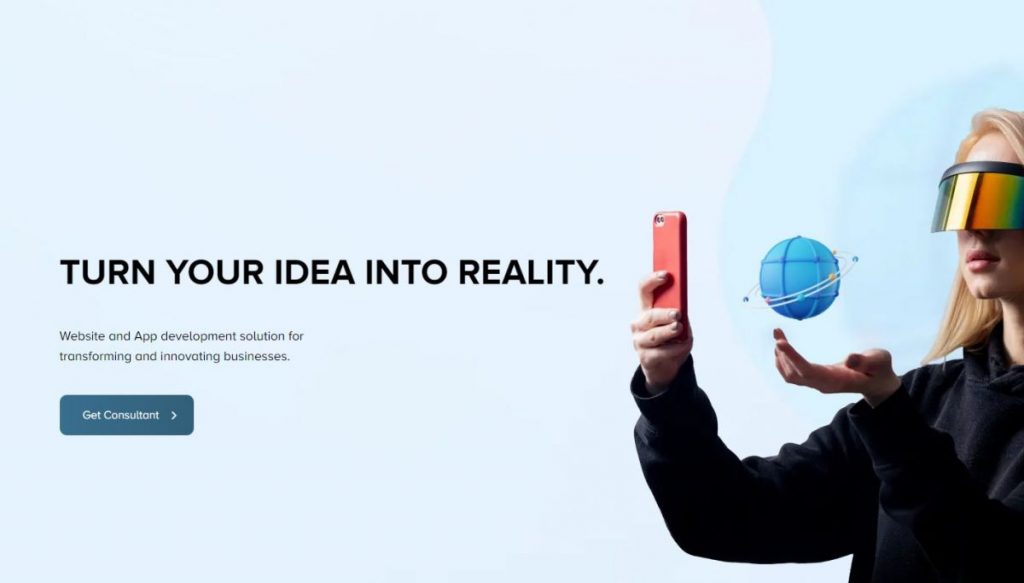 Headquartered in California, United States, Futurealiti has offices in Pakistan, Saudi Arabia, and more. The company has a key goal to create customer-centric, client-focused, and flexible solutions not only in augmented reality, virtual reality, Extended Reality, and metaverse but also in the areas of game development, industrial automation, character design, mobile development, web design, and web development, among others.
| | | | |
| --- | --- | --- | --- |
| Manpower | Estd | Location | Hourly Rates |
| 50-249 | 2016 | United States | $100-$149/hr |
#8 Talespin
An enterprise-grade metaverse-as-a-service company Talespin not only discovers but also develops and deploys immersive tech solutions for its clients worldwide, including- Google, Visa, COX, Stanford, Bentley, Sapient Nitro, Jaunt, MLB, NFL, Warner Bros, Paramount, ABC, Strivr.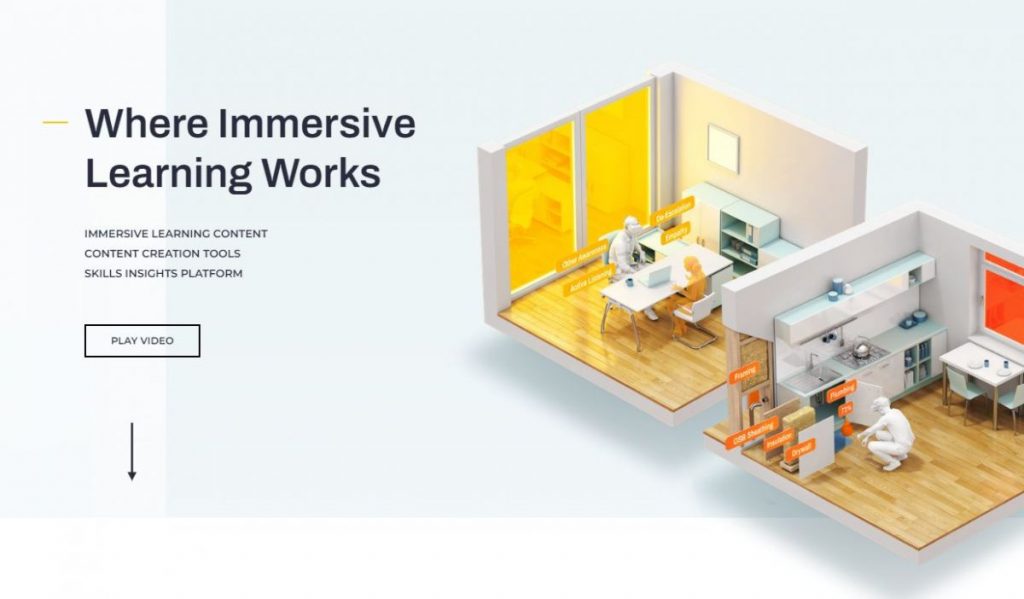 Active since 2015 as a metaverse development company, Talespin aims to guide the world's biggest organizations, namely Cornerstone, hTc, Oculus, Roche, Deloitte, UBS, pwc, and many more. Working as a market-leading metaverse development company, Talespin is a prominent firm that uses the newest immersive mediums such as-Virtual Reality, Augmented Reality, and Mixed Reality to help businesses build any virtual-reality-based products.
| | | | |
| --- | --- | --- | --- |
| Manpower | Estd | Location | Hourly Rates |
| 10-49 | 2015 | United States | NA |
#9 Chaos Theory
What has positioned Chaos Theory at the heart of the metaverse Game development Companies is its passion and commitment to offering end-to-end metaverse development services. As a top client partner, the company has won the trust of a wide range of clients from various industry verticles, such as- Traffik Group / Clemenger, AFK Agency, University of Sydney, University of New South Wales, and more.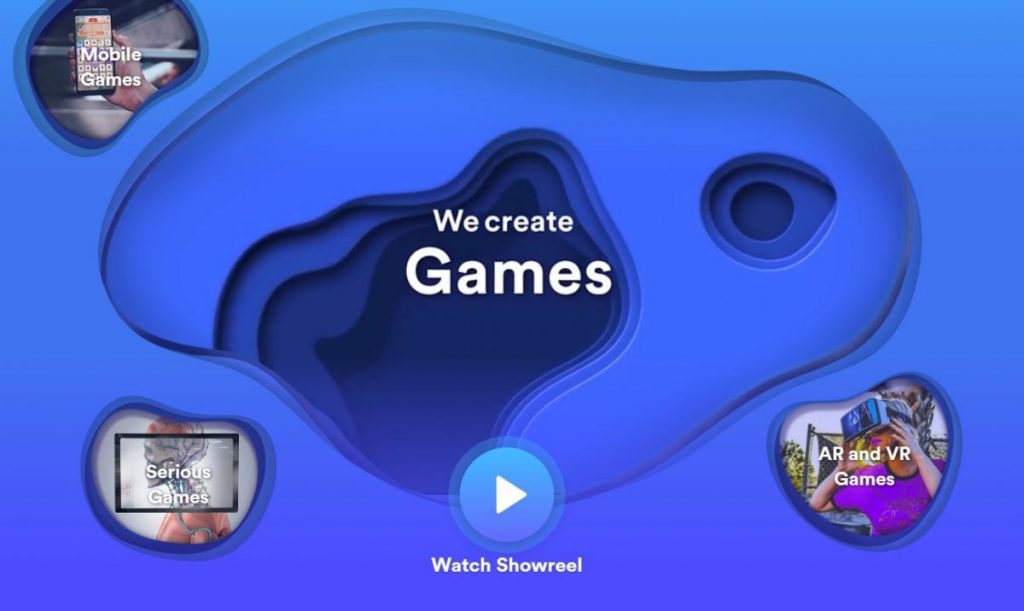 Launched in 2012, Chaos Theory has a multi-disciplinary team of designers, artists, programmers, and managers who are entirely equipped to assist your business with every stage of the project. It has a 5/5 rating on the clutch, which demonstrates that its customers have ranked it as a top custom metaverse development company. Additionally, it follows an
agile development approach, as well as a design approach to find the most pragmatic solution for your business.
| | | | |
| --- | --- | --- | --- |
| Manpower | Estd | Location | Hourly Rates |
| 10-49 | 2012 | United States | $100-$149/hr |
#10 Fishermen Labs
Fishermen Labs is an immersive metaverse development agency that specializes in designing & developing apps based on emerging technologies- Augmented Reality, Virtual Reality, and more. Its client roster is made up of diverse startups and brands, namely Walmart, OMD, CBS, Regal, Puma, Qualcomm, United Nations, Anta, Quintiles IMS, Parachute Health, Curb Stand, HTC, NBC, NFL, eBay, Ribbow Media, Sketchy Medical, Ctrl Collective, Structure Research, Soul Pancake, SENE, The Rock Church, Daniel Rainn, Apolis, and many more.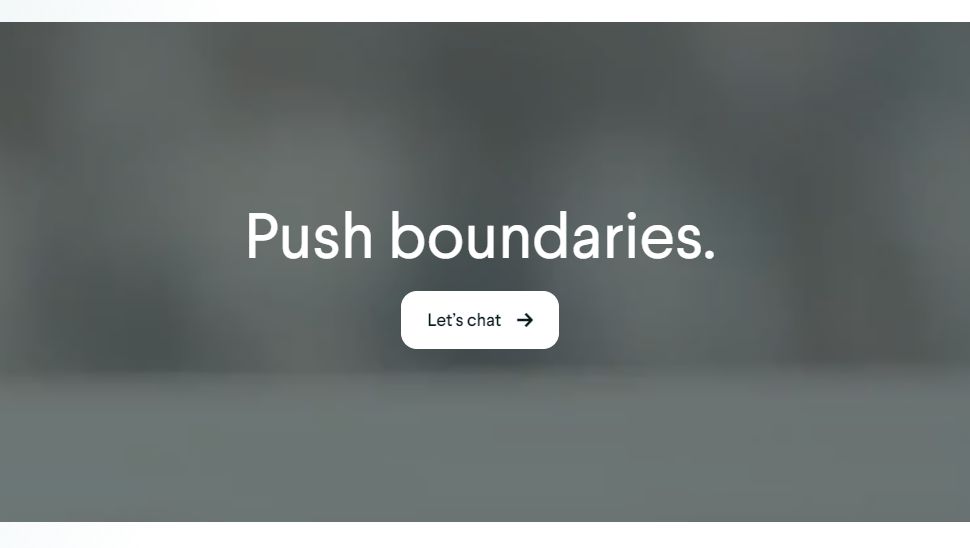 Los Angles based company Fishermen Labs has a team consisting of the top Product Designers, Developers, Project Managers, 3D Artists, and Animators who have a good hand at working with the world's largest brands through strong creative direction, immersive brand strategy, and world-class AR/VR production. It has a 5/5 rating on the clutch, which indicates its efficiency in developing virtual reality-based products.
| | | | |
| --- | --- | --- | --- |
| Manpower | Estd | Location | Hourly Rates |
| 10-49 | 2014 | United States | $200-$300/hr |
Conclusion
These are a few biggest metaverse Game development companies worldwide that have the potential for incredible growth and expansion in a few coming years. These metaverse development companies not only help you step into the world of blockchain and metaverse but also provide you with an exceptional and world-class experience.
On the whole, these top metaverse Game development companies are responsible for crafting the world of tomorrow. Whether it's video games or boardroom meetings, they will surely make everyone's lives more entertaining and productive than ever before.
Read more related news:
Disclaimer
Any data, text, or other content on this page is provided as general market information and not as investment advice. Past performance is not necessarily an indicator of future results.