In Brief
The article explores the early experimentation with AI in writing and scriptwriting, including the road trip book written by an AI machine and the short film Sunspring.
The author of the book and AI researcher, Ross Goodwin, is planning to repeat the road trip experiment near Paris with a vintage Porsche, which could reveal the extent to which AI technology has advanced.
Goodwin has recently released an NFT collection inspired by AI, called "NOW, THEREFORE, I," which explores the intersection of photography and AI-generated text.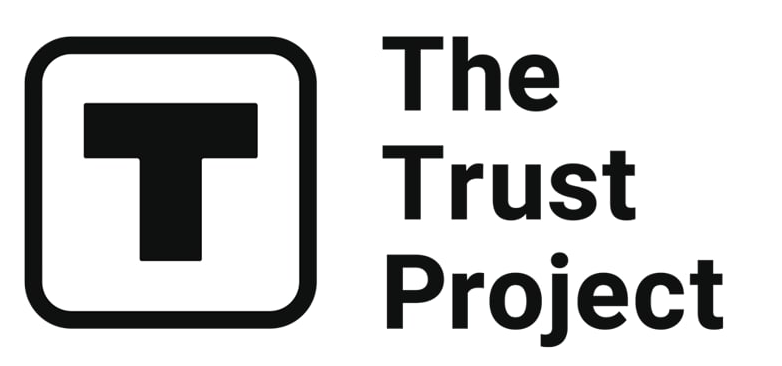 The Trust Project is a worldwide group of news organizations working to establish transparency standards.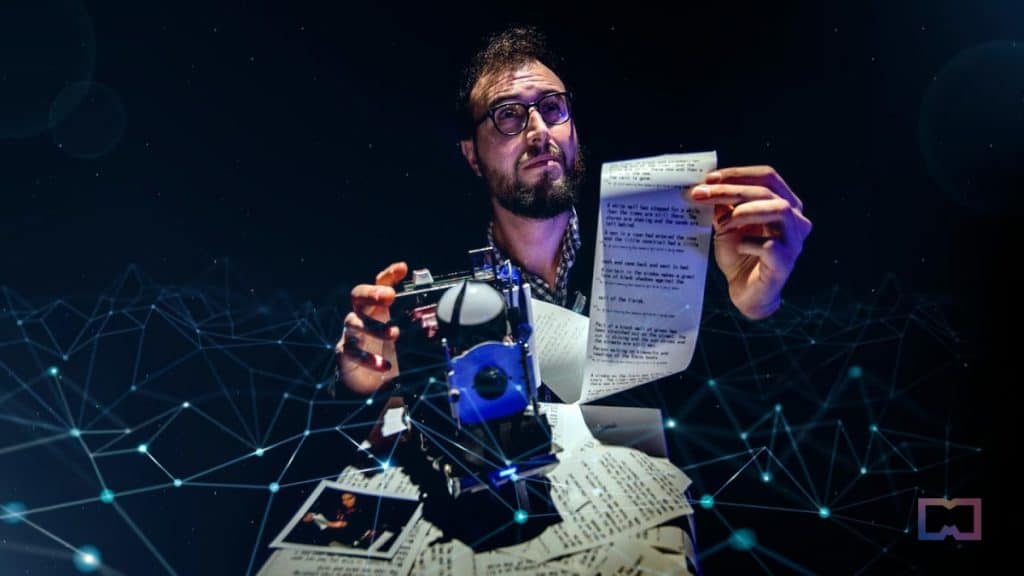 Artificial intelligence has garnered global attention, with the emergence of ChatGPT and tech giants leading the race in generative AI. Technology has made significant inroads into almost every industry, including the arts, enabling new and exciting possibilities for artistic expression. But how did it all start?
Six years ago, artificial intelligence researcher and creator Ross Goodwin went on a road trip with an AI writing machine to compose a story based on his travel from New York to New Orleans.
He retrofitted a Cadillac with a surveillance camera, a GPS unit, a microphone, and a clock, all connected to a portable AI writing machine that generated a manuscript in real time. While driving, he observed the AI generating lines of text printed on lengthy rolls of receipt paper that occupied the back seats of the car. Goodwin trained the AI program with 20 million words of text and data from Foursquare. The AI used GPS and time data to generate a novel letter-by-letter, often referencing the location and time. The resulting and unedited first AI-written book, 1 The Road, was released by Jean Boite Éditions in 2018. 
The book was a remarkable technological experiment that left a profound impression and raised a legitimate concern: Will machines eventually replace human creativity with rapid technological advancements? If AI surpasses humans, including the essential emotional touch crucial in art, it could revolutionize how we write and publish. Despite the book being an interesting experimental read, with more poetry than prose, the unedited version had flaws. 1 The Road was a fast prototype project that had its imperfections, Goodwin said. The outcome was not ideal, which didn't raise concerns about AI replacing human writers. However, it's 2023, and machines have been improving quickly.
Goodwin shared his plans with Metaverse Post about making a reiteration of 1 The Road near Paris, France, with a different car and in a different place. Goodwin will conduct the new experiment this month, driving aurèce Vettier's vintage Porsche 911 on the streets of Versailles. Due to advances in AI, the resulting manuscript is expected to be more coherent and meaningful.
The comparison between the two books could shed light on how far technology has come in creating stories. Regardless of the outcome, Goodwin's work will surely spark a new conversation about the intersection of technology and art.
"Sunspring" (2017): The Experimental Short Sci-Fi Film Written by AI
Goodwin also explored AI capabilities in writing movie scripts, including the short film "Sunspring", released in 2017, starring Thomas Middleditch and directed by Oscar Sharp.
Sunspring is a short nine-minute film created in 48 hours by a cast and crew interpreting a script written by an AI called Benjamin, who was fed sci-fi scripts and asked to create one of his own. Although the AI is not self-aware, it was able to analyze patterns and feedback on what should happen next. 
One of the most memorable scenes is when one of the three characters spits out an eyeball. The scene occurs during a conversation between two characters, H and C, discussing a third character, J. Suddenly, J enters the room with an unsettling appearance. His eyes bulge, and his movements are erratic. He approaches H and C with a strange intensity. As J begins discussing something, H opens his mouth and forcefully ejects an eyeball.
The script produced tells a story about love and loss, incorporating elements of interplanetary travel and potentially murder. The film's plot is intricate and disjointed, and while the acting appears to be superb, it's difficult to comprehend the movie's central idea or dialogue. 
Sunspring demonstrated the potential of AI to augment the creative process and inspire new forms of storytelling. The film's blend of human and artificial intelligence resulted in a plot that was both complex and intriguing, leaving audiences questioning the possibilities of what AI can bring to the filmmaking industry. It's exciting to imagine what a similar project could look like with even more advanced AI technology.
AI and Presidential Proclamation-Inspired NFTs
Goodwin has recently released an NFT collection on objkt.com, inspired by AI. NOW, THEREFORE, I is a series of NFTs that explores the intersection of photography and AI-generated text. Goodwin previously served as the lead ghostwriter for Presidential Proclamations at the Obama White House from 2009 to 2010. The project description reveals that he captured a high-resolution digital photograph of Pacific Ocean waves lapping up to an actual physical copy of a Presidential Proclamation and erased the document digitally. Then, he used bespoke text-generating AI trained on a corpus of actual Presidential Proclamations to create four NFTs, each with its own fictional Proclamation text.
The proclamations are not typical legal documents. They were generated by a machine trained on actual proclamations, and Goodwin's project serves as an interrogation of his own memories. These NFTs offer an interesting commentary on the nature of presidential proclamations and the weight they carry, Goodwin explained.
Creating Art with AI
Goodwin demonstrates that AI can serve as an effective supplement to the creative process but cannot completely replace human creativity.
"When we teach computers to write, the computers don't replace us any more than pianos replace pianists—in a certain way, they become our pens, and we become more than writers. We become writers of writers," Goodwin wrote in a blog post in 2016.
The researcher believes that art is technology and that those who create easily replicated work should make more original work. He also thinks that stealing is a complicated term and that training AI only in the public domain works is not a good solution, as it limits the scope of the AI's knowledge and experience.
The development of unbiased AI is essential for various industries, including the creative sector. By using modern content, such as books, movies, and music, AI can learn from a diverse range of sources and reduce the risk of bias in its output. However, this can pose challenges in terms of copyright laws, as using copyrighted material without permission can result in legal consequences.
Despite these challenges, technology can be an incredibly useful tool for augmenting creativity. For example, AI can assist with tasks like generating ideas, editing, and even creating entirely new content. By leveraging technology, artists, writers, and other creatives can push the boundaries of what they thought was possible and create works they may not have been able to produce otherwise.
Read more:
Disclaimer
Any data, text, or other content on this page is provided as general market information and not as investment advice. Past performance is not necessarily an indicator of future results.