Snoop Dogg and Sam Jones Are Set to Launch "Shiller," a Web3 Broadcast Platform For Creators


In Brief
Snoop Dogg and tech entrepreneur Sam Jones are set to launch Shiller, a web3 broadcast app for content creators.
The app is aimed at artists, NFT projects, brands, and influencers.
Shiller will provide users with innovative tools that allow them to monetize content.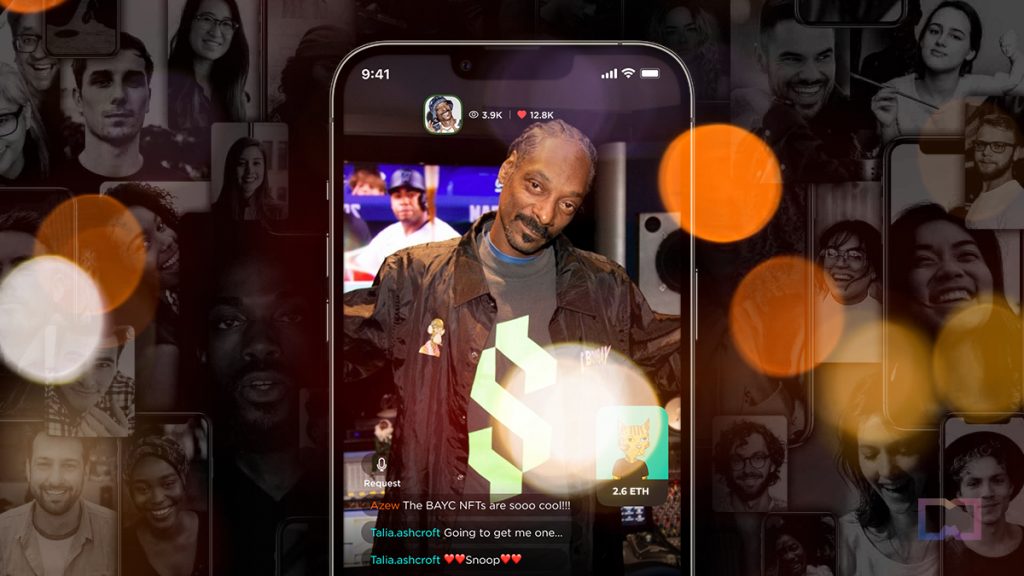 World-renowned musician and actor Snoop Dogg and tech entrepreneur Sam Jones have partnered to develop "Shiller," a web3 broadcast platform for creators.
The duo aims to revolutionize the content creation industry by providing artists, NFT projects, brands, and influencers with a suite of innovative features and tools, as well as the possibility to monetize content.
Shiller will feature interactive video and audio streaming, chats, games, and other ways to interact with the community. More importantly, creators will be able to token-gate their video and audio content, share products from websites, and promote non-fungible token collections. In fact, the reference to NFTs is already there in the application's name—"Shiller" means a "person who promotes NFT collections or tokens" in native web3 slang.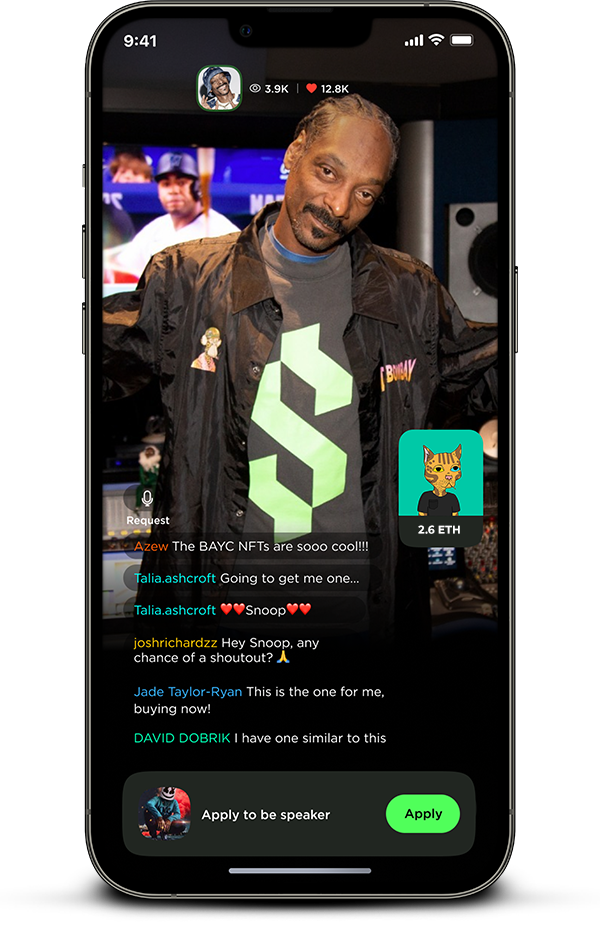 With the app, influencers will have the opportunity to receive gifts and cryptocurrency tips that can be cashed out in fiat currencies. More than that, Shiller will allow creators to develop their tokens and digital passes. Notably, the application will also feature its marketplace, where users can purchase and trade their favorite creators' NFTs.
Shiller is set to launch in April of this year. The platform will only be available for selected creators, so individuals willing to use it should apply on a dedicated website.
"I'm excited to partner with Sam to launch Shiller to the world. This app truly provides a platform for creators to reach their fans in unique ways and monetize their own content. As ya'll know, I'm always about engaging my fans directly on my own terms and Shiller is perfect for that,"

said Snoop Dogg.
The launch of Shiller marks Snoop Dogg's latest venture into the world of web3. The rapper has previously released several metaverse music videos, such as "Crip Ya Enthusiasm" and "From The D 2 The LBC." Dogg also has a plot in The Sandbox metaverse, which is located in the "California Dreamin" district.
Read more about Snoop Dogg:
Disclaimer
Any data, text, or other content on this page is provided as general market information and not as investment advice. Past performance is not necessarily an indicator of future results.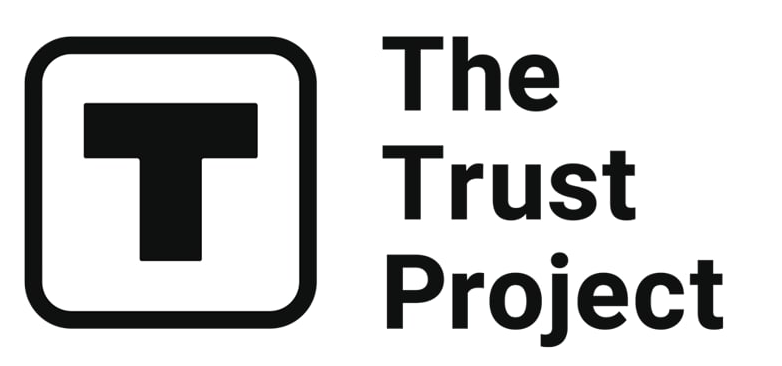 The Trust Project is a worldwide group of news organizations working to establish transparency standards.
Valeria is a reporter for Metaverse Post. She focuses on fundraises, AI, metaverse, digital fashion, NFTs, and everything web3-related.Valeria has a Master's degree in Public Communications and is getting her second Major in International Business Management. She dedicates her free time to photography and fashion styling. At the age of 13, Valeria created her first fashion-focused blog, which developed her passion for journalism and style. She is based in northern Italy and often works remotely from different European cities.You can contact her at [email protected]
More articles


Valeria is a reporter for Metaverse Post. She focuses on fundraises, AI, metaverse, digital fashion, NFTs, and everything web3-related.Valeria has a Master's degree in Public Communications and is getting her second Major in International Business Management. She dedicates her free time to photography and fashion styling. At the age of 13, Valeria created her first fashion-focused blog, which developed her passion for journalism and style. She is based in northern Italy and often works remotely from different European cities.You can contact her at [email protected]
Hot Stories
by Nik Asti
October 02, 2023
by Cindy Tan
September 29, 2023
by Nik Asti
September 28, 2023
by Damir Yalalov
September 27, 2023
Latest News
by Nik Asti
October 03, 2023
by Nik Asti
October 03, 2023
by Nik Asti
October 03, 2023
by Nik Asti
October 03, 2023