Salesforce is still planning NFT Cloud pilot

Salesforce sparked controversy when it made an official announcement earlier this year that the company was looking to expand into the Web3 space by integrating into TikTok and including the NFT Cloud into its e-commerce marketing features.
The announcement to launch the NFT marketplace, NFT Cloud, was met with active protests from its employees earlier this year. Regardless, Salesforce has decided to move forward with its plan to launch the NFT Cloud pilot on its platform.
The senior vice president of emerging technology at Salesforce, Adam Caplan, made a public announcement stating that Salesforce NFT Cloud would be a zero-code platform that would enable users to sell, manage, and mint NFTs. The initiative is currently being tested in a closed pilot launch and reports suggest that NFT Cloud will be made available to the public in October.
Why is the NFT Cloud controversial?
NFTs are considered to be unreliable and controversial due to the potential threat to security, the lack of regulation of NFTs as stable financial assets, and the environmental impact of NFTs that run on the Ethereum (ETH) blockchain.
These concerns were brought to the forefront through a letter of protest that was signed by nearly 400 employees of Salesforce in February. The protest picked up steam shortly after Salesforce made its first public announcement of its plans for the launch of NFT Cloud. While it is unclear how the protests were addressed internally, Salesforce has yet to make a public comment addressing the concerns of its employees.
However, a Salesforce spokesperson mentioned that NFT Cloud would be based on energy-efficient blockchains. The spokesperson also stated that Salesforce NFT Cloud would only support transactions on those blockchains such as proof-of-stake and would not support high energy-consuming blockchains such as proof-of-work.
This announcement would be in alignment with Salesforce's larger company goals of being an environmentally-conscious organization that supports sustainability. It was also made clear that Salesforce did not have any intention of creating its own blockchain.
NFTs are a double-edged sword
Experts believe that Salesforce users who plan on making use of the NFT Cloud must be prepared to face inevitable criticism from protestors. The controversial nature of the NFT space is a major reason why many companies are thinking twice before stepping foot into these treacherous waters. According to John Hughes, CEO of NearMintNFT and tech consultant for Salesforce, people respond better to the NFT marketplace when companies have genuine responses that can dissuade their fears and concerns.
He also said that companies that make deliberate efforts to prove their ethical NFT brokerage that accounts for sustainability and security witness greater levels of success when launching an NFT program. Hughes also added that it would require a collaborative, team effort with the marketing staff 100% on board for projects such as the NFT Cloud to succeed. Hughes believes that the choice of the blockchain platform for launching the NFT Cloud will be critical in convincing skeptics.
According to Hughes, Salesforce users should conceive of NFTs as the next generation of loyalty programs for their top clients, rather than perceiving them as art assets or collectibles. As customers engage more with a company, NFTs, which are built on the blockchain and enabled by smart contracts, may be updated on the fly to change terms to unlock both physical and digital rewards. NFTs that link digital items to real-world garments have proven to be a marketing success for several apparel brands, such as Gap and PacSun.
Hughes continued by stating that NFTs will provide marketers with more high-quality data than conventional loyalty sites, cards, or apps. Furthermore, they provide businesses with an entry point into the digital realms, where customers, particularly younger audiences, are spending growing amounts of time.
Status of the NFT Cloud
Salesforce also has plans of delving into the world of social media promotion on platforms such as Snapchat, TikTok, and Instagram. "Through automated curation and feeds, we're making it much easier for merchants and businesses to participate in social media channels such as Instagram, Snapchat, and Facebook. This will enable them to produce relevant offers for their customers," said the executive vice president and general manager of Salesforce Commerce Cloud, Scot Gillespie.
The announcement of the Salesforce NFT Cloud pilot was made along with the reveal of other expansions in the realm of marketing and e-commerce strategies.
Read related posts:
Disclaimer
Any data, text, or other content on this page is provided as general market information and not as investment advice. Past performance is not necessarily an indicator of future results.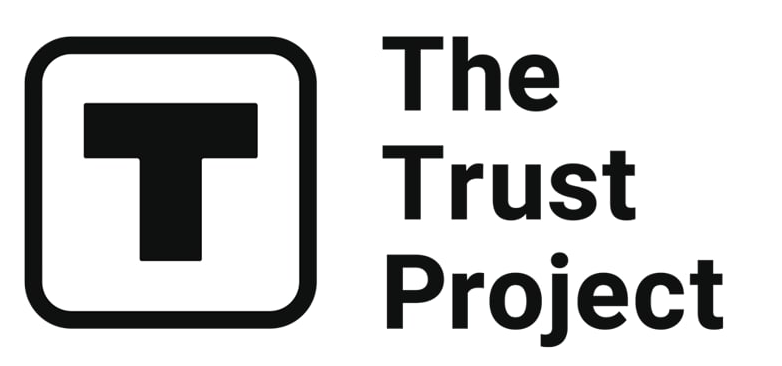 The Trust Project is a worldwide group of news organizations working to establish transparency standards.
Amogh is a content writer with a burning passion for writing, communication, technology, computer science, and storytelling. He published his first poetry book in 2021 and loves using the power of words to narrate a story or convey a thought.
More articles


Amogh is a content writer with a burning passion for writing, communication, technology, computer science, and storytelling. He published his first poetry book in 2021 and loves using the power of words to narrate a story or convey a thought.
Hot Stories
by Nik Asti
October 02, 2023
by Cindy Tan
September 29, 2023
by Nik Asti
September 28, 2023
by Damir Yalalov
September 27, 2023
Latest News
by Agne Cimermanaite
October 02, 2023
by Victor Dey
October 02, 2023
by Agne Cimermanaite
October 02, 2023
by Nik Asti
October 02, 2023