OpenAI and Microsoft announce the extension of their partnership

by
Valeria Goncharenko
Published: January 23, 2023 at 1:50 pm Updated: January 23, 2023 at 1:50 pm
In Brief
OpenAI, the creator of ChatGPT, and Microsoft announce a multi-year and multi-billion partnership
OpenAI will continue research and development of safe and powerful artificial intelligence.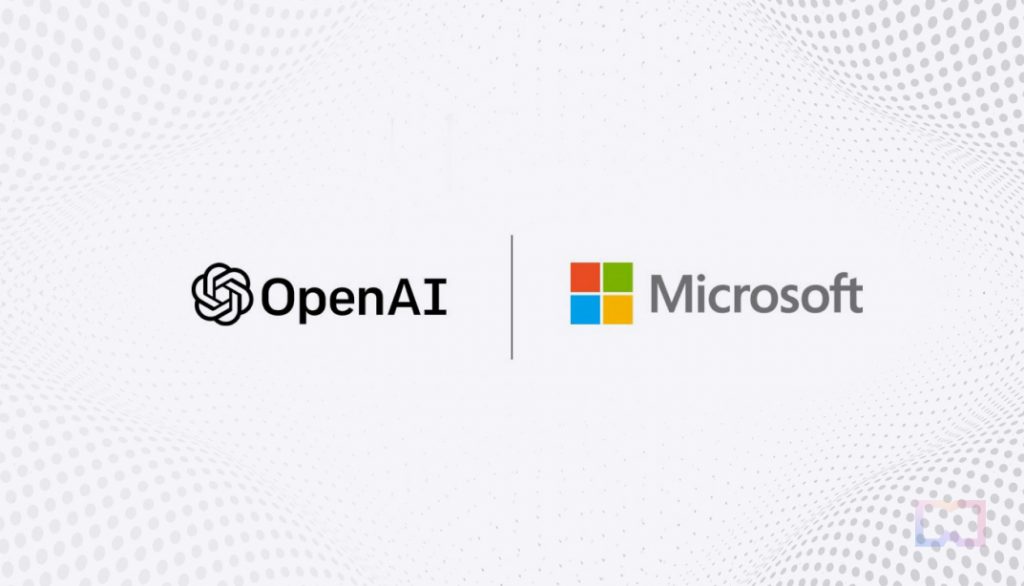 Microsoft extends its partnership with ChatGPT creator, OpenAI, as stated in a press release published on January 23. The companies have not mentioned any additional investment despite reportedly being in talks regarding a $10 billion deal.
The multi-year partnership will give OpenAI the space to continue research and development of safe and powerful artificial intelligence. The companies plan to deploy OpenAI's technology through their application programming interfaces and Azure OpenAI Service, which enable developers to build on top of DALL·E, GPT-3, and Codex.
"In pursuit of our mission to ensure advanced AI benefits all of humanity, OpenAI remains a capped-profit company and is governed by the OpenAI non-profit. This structure allows us to raise the capital we need to fulfill our mission without sacrificing our core beliefs about broadly sharing benefits and the need to prioritize safety,"

states OpenAI in a press release.
The artificial intelligence research firm was founded in December 2015 by Stripe's former CTO Greg Brockman, the former president of Y Combinator Sam Altman, and Tesla's Elon Musk. At the end of November 2022, the company launched ChatGPT, an artificial intelligence chatbot based on OpenAI's GPT-3 algorithm. The bot has taken the world by storm and gained a million users in less than a week.
Back in 2019, Microsoft invested nearly $1 billion in OpenAI. Earlier this month, ChatGPT developers were in talks with the tech giant, which reportedly thought of investing $10 billion and increasing the value of OpenAI to $29 billion. However, the new press release does not mention any investment sum.
ChatGPT is valuable software for both single individuals and companies. The latter continue introducing AI into their workflows to facilitate and fasten the processes. However, not everyone is happy about OpenAI's partnership with Microsoft, no matter how fundamental it might be for the development of AI technology. Numerous Twitter users believe that ChatGPT's artificial intelligence is replacing people, as Microsoft has recently laid off 11,000 employees.
"People who were thinking ChatGPT can't replace humans well, they already did," posted a user named Cryptosy.
Innovation lovers are also worried about Chat GPT becoming a centralized platform controlled by the tech giant. Time will show how OpenAI, and its creation ChatGPT, will change.
Read related posts:
Disclaimer
In line with the Trust Project guidelines, please note that the information provided on this page is not intended to be and should not be interpreted as legal, tax, investment, financial, or any other form of advice. It is important to only invest what you can afford to lose and to seek independent financial advice if you have any doubts. For further information, we suggest referring to the terms and conditions as well as the help and support pages provided by the issuer or advertiser. MetaversePost is committed to accurate, unbiased reporting, but market conditions are subject to change without notice.
About The Author
Valeria is a reporter for Metaverse Post. She focuses on fundraises, AI, metaverse, digital fashion, NFTs, and everything web3-related.Valeria has a Master's degree in Public Communications and is getting her second Major in International Business Management. She dedicates her free time to photography and fashion styling. At the age of 13, Valeria created her first fashion-focused blog, which developed her passion for journalism and style. She is based in northern Italy and often works remotely from different European cities.You can contact her at [email protected]
More articles


Valeria is a reporter for Metaverse Post. She focuses on fundraises, AI, metaverse, digital fashion, NFTs, and everything web3-related.Valeria has a Master's degree in Public Communications and is getting her second Major in International Business Management. She dedicates her free time to photography and fashion styling. At the age of 13, Valeria created her first fashion-focused blog, which developed her passion for journalism and style. She is based in northern Italy and often works remotely from different European cities.You can contact her at [email protected]
Hot Stories
by Victor Dey
December 01, 2023
by Victor Dey
November 30, 2023
by Kumar Gandharv
November 30, 2023
by Victor Dey
November 30, 2023
Latest News
by Kumar Gandharv
December 01, 2023
by Alisa Davidson
December 01, 2023
by Nik Asti
December 01, 2023
by Kumar Gandharv
December 01, 2023