The number of NFT marketplace app downloads is dropping, but active NFT trading — and transaction volume — is on the rise. Chainalysis, a blockchain data provider, recently published a report stating, "NFT transaction activity [is] stabilizing in 2022 after explosive growth in 2021."
The data showed that NFT transaction volume has been increasing throughout the year, albeit inconsistently, and has fluctuated since 2021.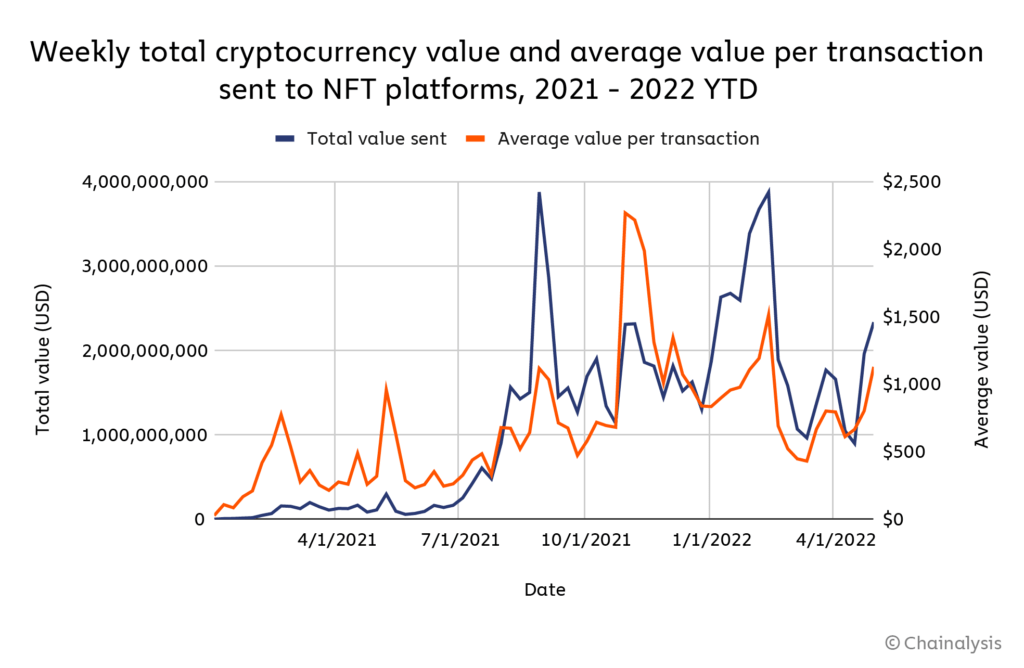 Apptopia statistics indicate new installs of the NFT marketplace VeVe have been down by 99% since reaching their height in November 2021. While the app generated over $1 million a day last year, daily sales volume dropped to under $130,000 in 2022. VeVe promotes carbon-neutral NFT collecting and has offered NFTs from several well-known brands, such as Pixar, Marvel, DC, and Star Wars. The platform is currently building an immersive metaverse called "VeVeVerse" for creators and collectors.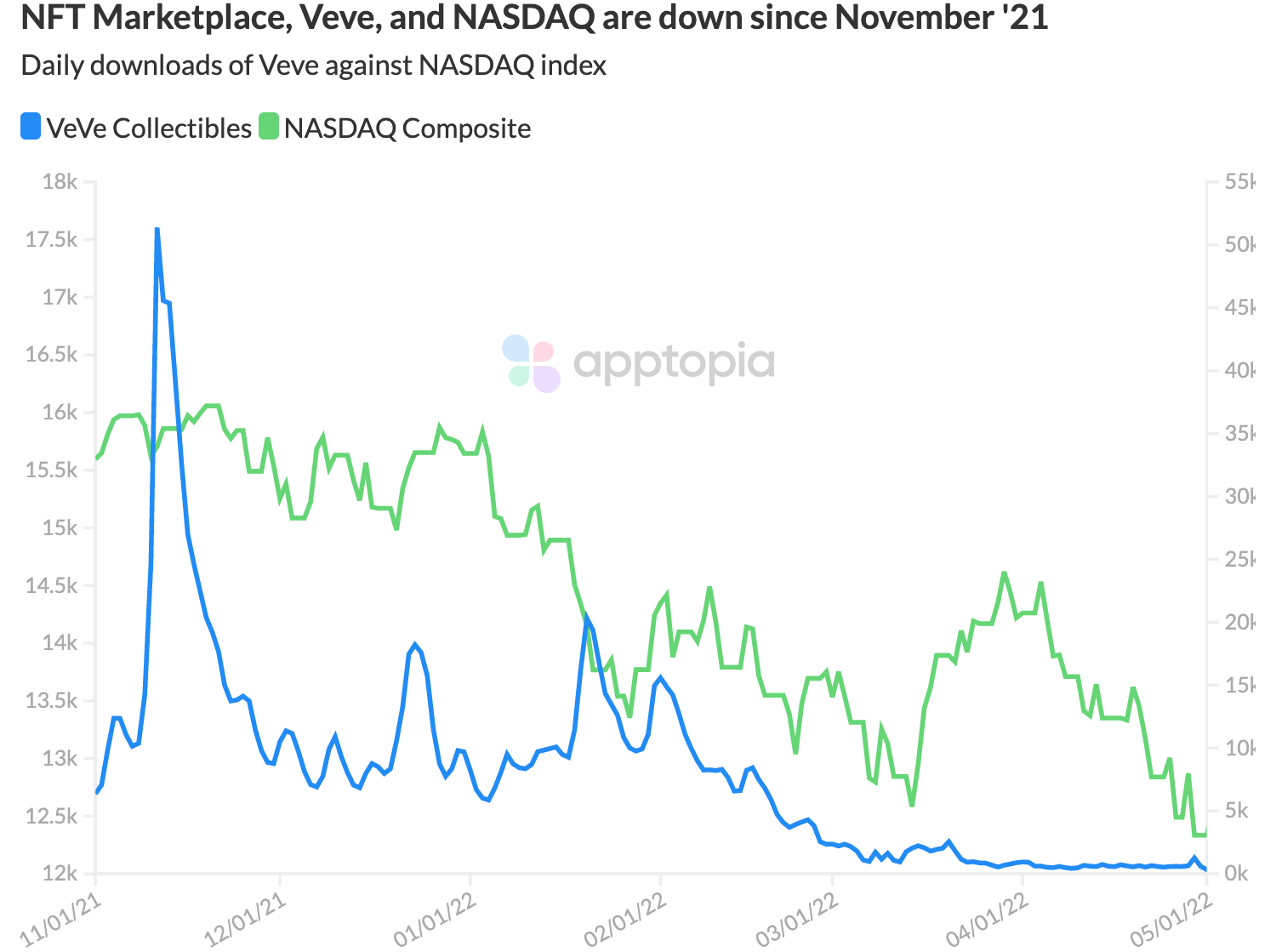 OpenSea broke records in sales last weekend, but Apptopia saw a decrease in OpenSea installs, a drop of 94% since the marketplace peak in January — from 180,000 downloads to about 20,000. One estimate reports a total of 6.6 million downloads of the OpenSea app.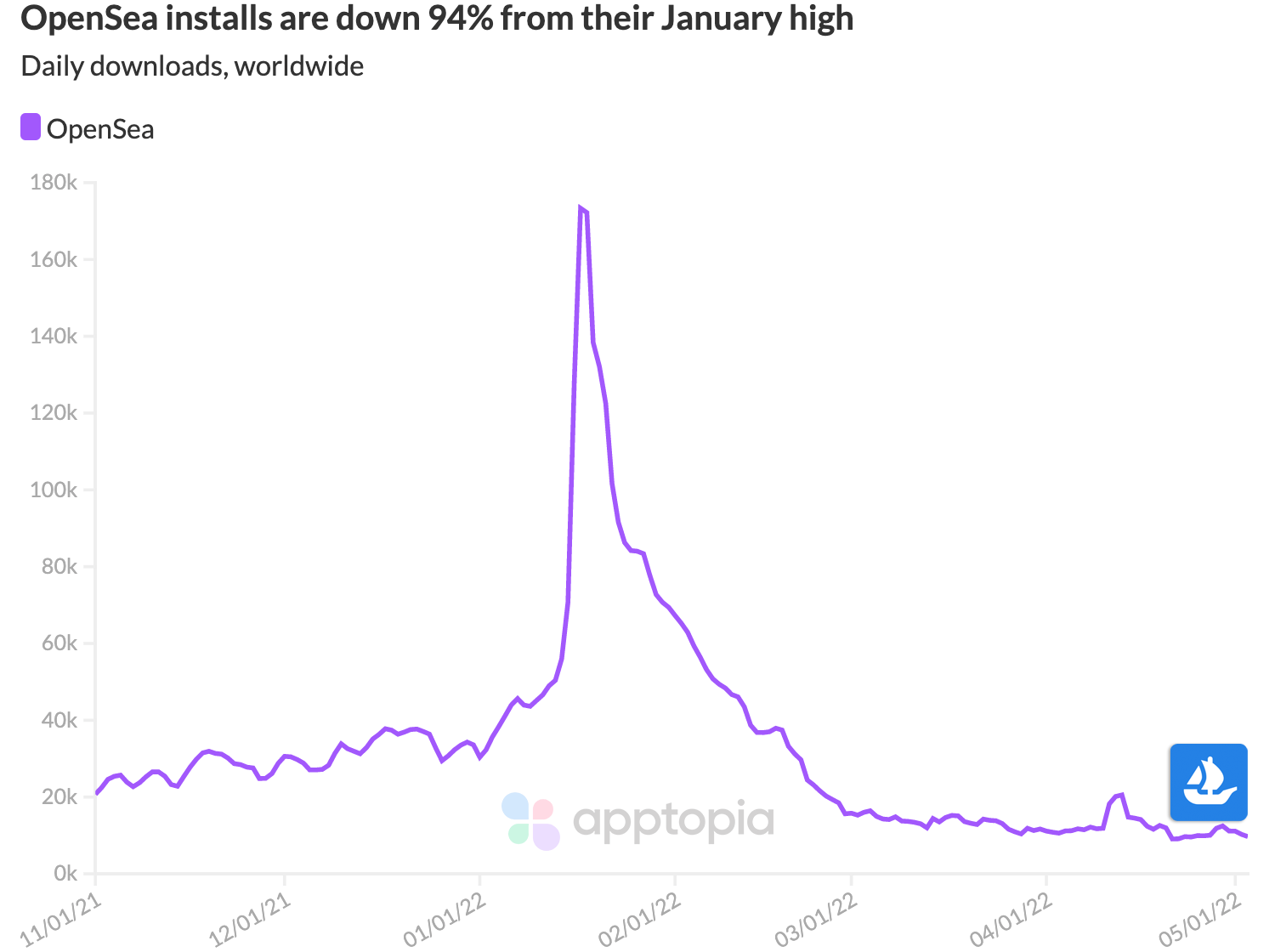 Nevertheless, the weekly number of active NFT collections on the platform has been steadily increasing and reached a peak of over 5,000 in mid-April.
The top 50 most-used cryptocurrency apps are down 64% altogether, however, the monthly active user number hasn't fallen below 6.5%.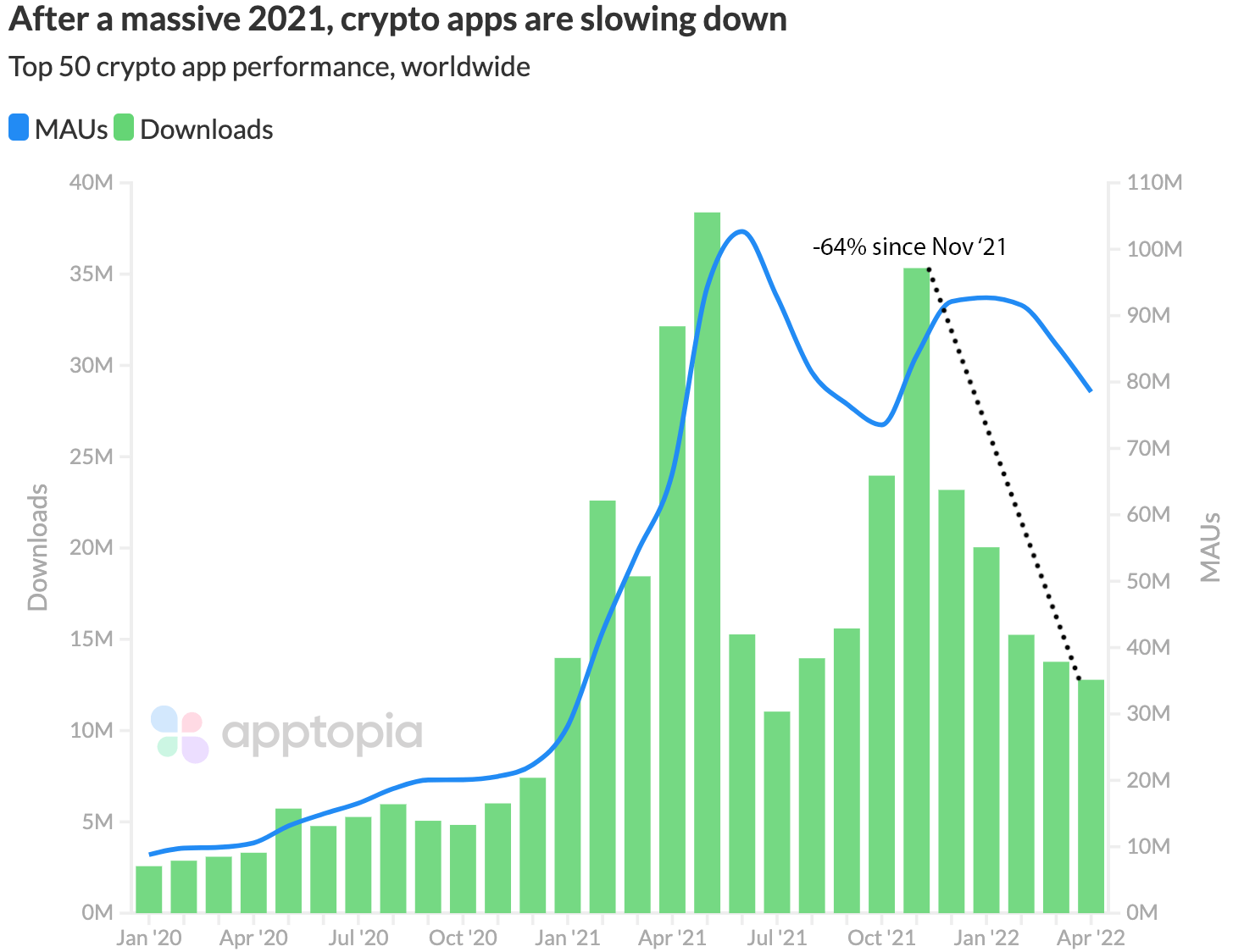 In other NFT marketplace news, the new platform Zora has just raised $50 million in a fundraising round led by Haun Ventures. The Ethereum-based marketplace is now valued at $600 million.
Here is the list of best Solana NFT marketplaces that you should know about.
Read related posts: