KBW2023 'IMPACT': Asia's Premier Web 3.0 Gathering Kicks Off Successfully


by
Victor Dey
Published: September 05, 2023 at 6:25 am Updated: September 05, 2023 at 6:45 am

by
Victor Dey
Edited and fact-checked: September 05, 2023 at 6:45 am
In Brief
KBW2023's IMPACT provided a platform for in-depth discussions on various aspects of the blockchain industry, revolving around ten core themes.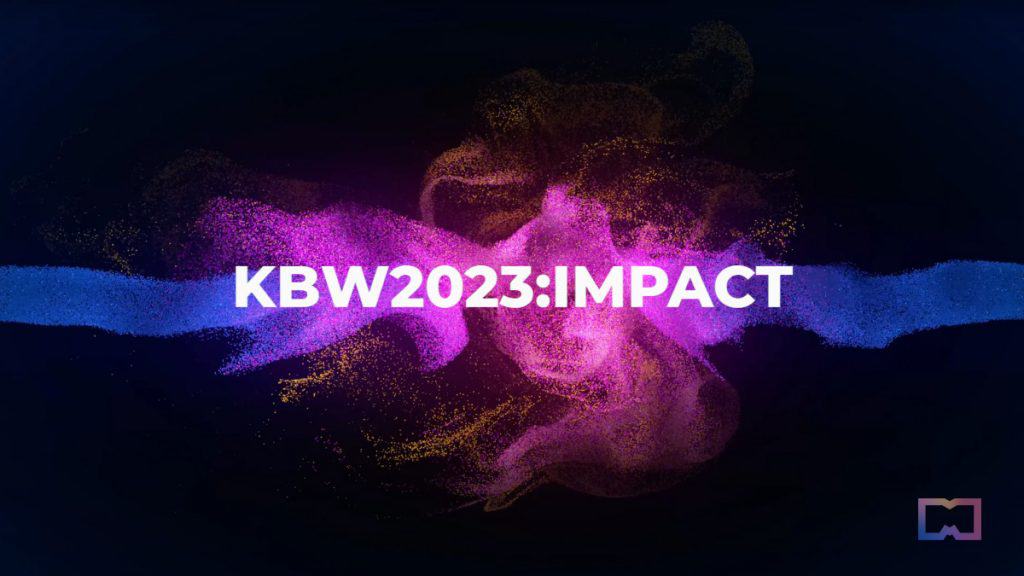 Asia's premier blockchain gathering, Korea Blockchain Week 2023 (KBW2023), kicked off its main event, 'IMPACT', with a resounding success on September 5th at the illustrious Shilla Hotel in Seoul.

The event saw the convergence of 210 prominent global blockchain industry leaders, including notable figures such as Vitalik Buterin and Mike Belsey, representing a milestone in the development of Web 3.0.
The morning session witnessed Ethereum's founder, Vitalik Buterin, deliver a keynote address via video, shedding light on the latest trends within the Ethereum ecosystem. Following suit, Michael Belsey, the CEO of BitGo, captivated the audience with a keynote speech exploring 'Recent Trends in Digital Asset Custody.'
Jeremy Allaire, co-founder, and CEO of Circle, shared insights on 'The Role of Stablecoins in the Decentralized Economy: HTTP of Money.'
Distinguished speakers who graced the event included Sandeep Nailwall, co-founder of Polygon Labs; Jang Hyun-guk, CEO of Wemade; Arthur Hayes, co-founder of Bitmex; Dan Held, marketing advisor at Trust Machines; Pascal Gauthier, CEO of Ledger; and Sergey Nazarov, co-founder of Chainlink.

Jeon Seon-ik, CEO of FactBlock said "The scale of KBW, which was launched in 2018 to solve the information asymmetry problem in the blockchain industry and connect good projects and entrepreneurs at home and abroad with overseas communities, continues to grow every year."
"Beyond the time and space constraints of offline events, we plan to broadcast it online starting next year to share information more broadly," he emphasized.

Jeon highlighted the future plans, stating, "We are also planning to create an online platform called 'Fablo,' which will serve as a space for sharing blockchain information and fostering collective learning and growth among various communities.
This monumental gathering provided a platform for in-depth discussions on various aspects of the blockchain industry, revolving around ten core themes, including:
'Fundamental Questions,' 'Kingdom of Ethereum,' 'Institutional Bridge,' 'Definition of Digital Nations,' and 'Blockchain Technology Trends (Tech Unleashed),' among others.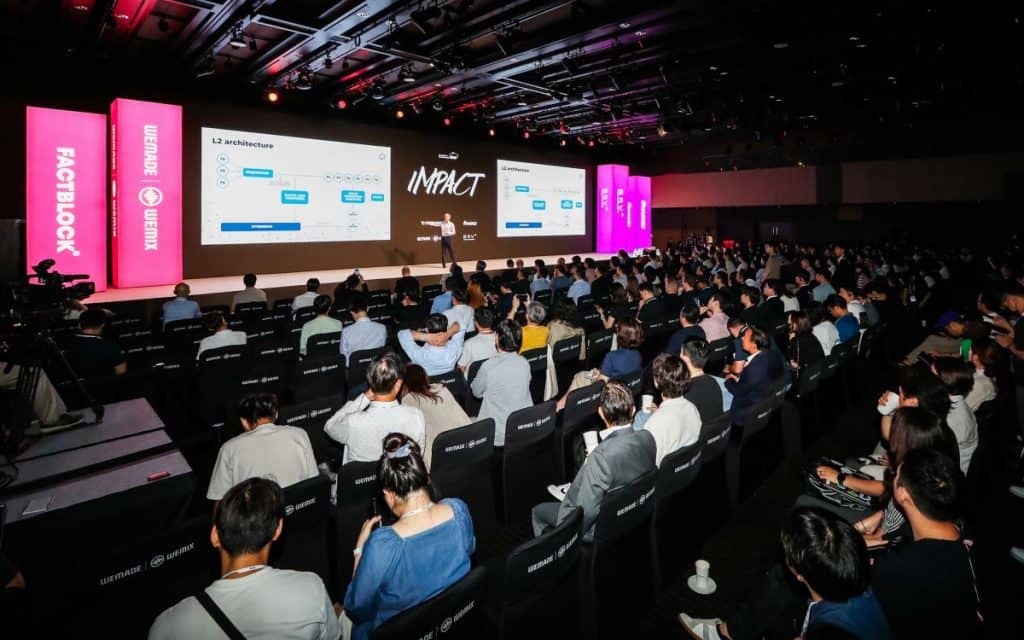 The sheer magnitude of the speaker lineup generated a remarkable buzz around KBW2023, as all available tickets for the event, which extended until September 1, were completely sold out. Attendee registration, which commenced at 8 a.m. on the 5th, bore testimony to the event's popularity as attendees lined up eagerly to secure their tickets.
Celebrating its 6th anniversary this year, KBW2023: IMPACT is an initiative by Web 3.0 community builder Factblock, co-hosted by blockchain venture capital firm Hashed, with title sponsorship from Wemade and BRV Capital Management. Premium sponsors included Circle, Tommy, Chiliz, Tron, and Lotte Group affiliate Caliverse, while SK Telecom served as the gold sponsor.
KBW2023 encompasses not only the main conference 'IMPACT' but also the world-class Web 3.0 event 'The Gateway: Korea,' alongside the technology convergence EDM festival '2023 Micro Seoul Festival Soulbound,' scheduled from the 7th to 8th and from the 9th, respectively.

The event promises a grand finale on the 10th, offering attendees a comprehensive and immersive experience.
Disclaimer
Any data, text, or other content on this page is provided as general market information and not as investment advice. Past performance is not necessarily an indicator of future results.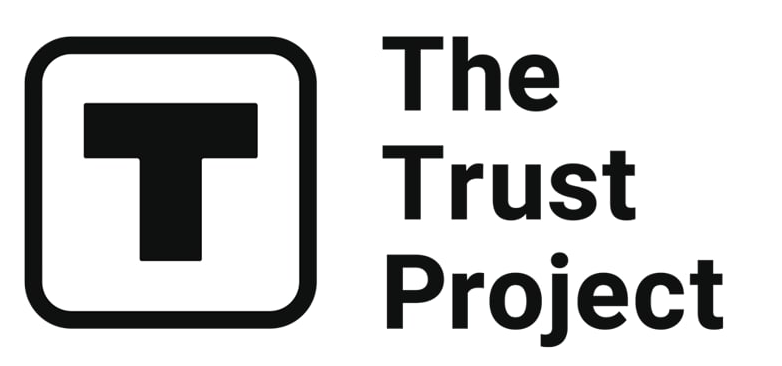 The Trust Project is a worldwide group of news organizations working to establish transparency standards.
Tech Editor at Metaverse Post | Data Scientist / Analyst | Speaker & Media Mentor
More articles


Tech Editor at Metaverse Post | Data Scientist / Analyst | Speaker & Media Mentor
Hot Stories
by Damir Yalalov
September 27, 2023
by Victor Dey
September 27, 2023
by Cindy Tan
September 26, 2023
by Victor Dey
September 26, 2023
Latest News
by Damir Yalalov
September 27, 2023
by Damir Yalalov
September 27, 2023
by Agne Cimermanaite
September 27, 2023
by Cindy Tan
September 27, 2023