NFT Now Teams Up with FACTBLOCK for 'The Gateway: Korea' at Korea Blockchain Week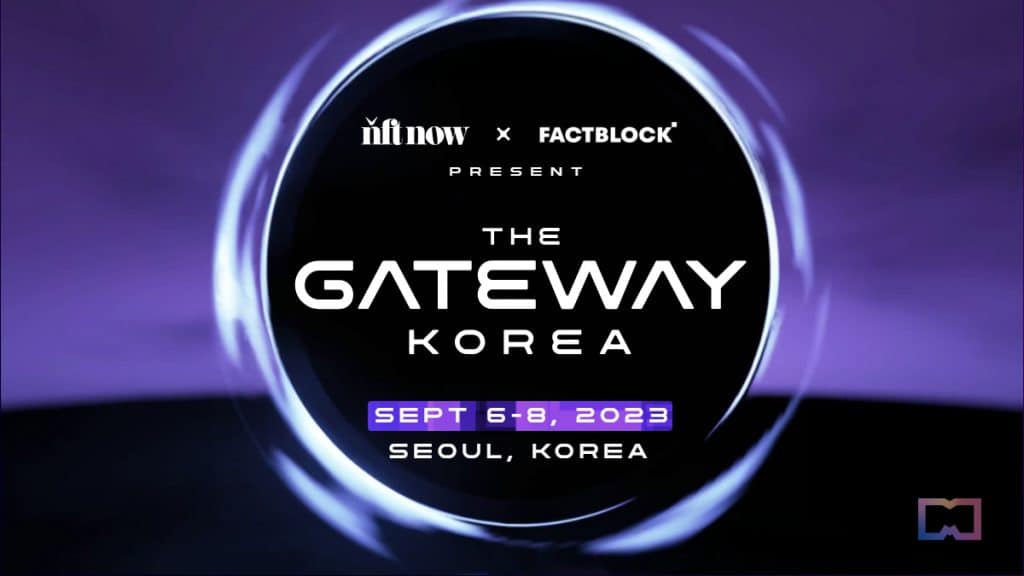 by
Victor Dey
Published: August 25, 2023 at 8:35 am Updated: August 25, 2023 at 10:16 am

by
Danil Myakin
Edited and fact-checked: August 25, 2023 at 10:16 am
In Brief
Hosted by FACTBLOCK, the 3-day extravaganza in Seoul, South Korea from September 6th to 8th will spotlight leading artists, web3 communities, industry luminaries, and visionary thinkers.
Web3 digital media platform nft now announced a partnership with FACTBLOCK to introduce 'The Gateway: Korea,' a pinnacle event gracing the forthcoming Korea Blockchain Week (KBW).
Taking place from September 6th to 8th in the dynamic city of Seoul, the three-day event promises a convergence of leading artists, web3 communities, industry leaders, and forward-thinking visionaries.
Hosted by FACTBLOCK, the event guarantees an immersive and avant-garde experience. Attendees will delve into an audiovisual gallery showcasing the brilliance of preeminent digital artists.
The program will feature immersive installations, engaging partner activations, compelling fireside chats, keynote addresses, and more.
The Gateway: Korea will be hosted in partnership with LG Electronics, ARC, and I'm eco. Matt Medved, Co-Founder, CEO, and EIC of nft now, expressed his enthusiasm for the event.
"We are excited to usher in a new chapter with The Gateway's global expansion to Seoul this September. Korea is experiencing an unprecedented moment of worldwide cultural crossover," said Medved. "The Gateway: Korea will celebrate this convergence by welcoming the leading creators and innovators at the forefront of Web3 for an unparalleled event that transcends physical and digital boundaries, bridging East and West."
Metaverse Post to Feature as Esteemed Media Partner at Korea Blockchain Week
Metaverse Post will play a pivotal role as the distinguished media partner for Korea Blockchain Week. Our coverage will span a variety of events, shedding light on the vibrant integration of diverse digital communities in Seoul.
With our dedicated team on-site, we will provide readers with comprehensive insights into the groundbreaking innovations shaping the Web3 and blockchain landscape at KBW 2023.
Catalyzing Art and Technology
The Korea Blockchain Week (KBW) is a cornerstone event in the blockchain and web3 domain, bringing together the sharpest minds to examine, redefine, and celebrate the industry's evolution. FACTBLOCK will spearhead the event in conjunction with Hashed, as KBW marks its sixth year.
KBW2023 will unfold across three segments: IMPACT, The Gateway, and Seoulbound.
IMPACT, a premier conference of KBW hosted by FACTBLOCK and co-hosted by Hashed, aims to provide a platform for industry influencers to delve into topics such as blockchain, web3, gaming, DeFi, NFTs, and regulations.
The Gateway: Korea is a significant addition to KBW2023. Co-hosted by nft now and FACTBLOCK, the event aims to offer an immersive audiovisual gallery featuring leading digital artists and engaging programming.
It will showcase world-class digital artists on the Korean stage, bridging Korean culture and Web3 technology for a brighter future," said Seonik Jeon, CEO of FACTBLOCK, underscoring the significance of the event. 
This event marks the third edition of the renowned 'Gateway' series. 
The venture will follow last year's triumph during Miami Basel, a five-day festival that witnessed a staggering 12,000 attendees and featured an illustrious array of brand partners, including Instagram (Meta), Porsche, FaZe Clan, RTFKT, Art Blocks, Alo Yoga, WME, MetaMask, 9dcc by gmoney and more.
The Gateway: Korea will strategically coincide with Frieze Seoul. Prominent names in the digital space, including Christie's, adidas /// Studio, Beatport.io, and Polkadot, will showcase immersive installations that underscore the event's significance. 
The event will commence with an exclusive VIP preview, followed by a curated concert presented by Beatport.io. Over the three days, an array of novel initiatives from various partners will be unveiled.
KBW2023 will conclude with the Micro Seoul Festival: Seoulbound, a two-day EDM and visual art music festival hosted by FACTBLOCK, Seoul Land, and RXM.
Distinguished Artistry and Insightful Discourse
A distinguished lineup of artists is set to participate, including Alpha Centauri Kid, Beeple, Claire Silver, ThankYouX, and many more — shaping an environment of artistic innovation and creative exploration.
The speaker roster boasts influential figures such as Beeple, the renowned artist Ed Hill, Senior Vice President of Beatport Media Group; Krista Kim, a trailblazing artist; and Lady Pheønix, the founder of Crypto Fashion Week.
The event will be confirming its additional speakers in the coming days.
Dates, Venue, and Registration
The event is scheduled from September 6th to 8th, with a comprehensive itinerary that includes a VVIP and Press Preview on September 6th, followed by a VIP Opening Party on the same day.
The experience will be open to registered public members on September 7th and 8th from 12 p.m. to 7 p.m.
The venue for this immersive journey is the S-Factory in Seoul, Seongdong-gu, Yeonmujang 15-gil, 11 에스펙토리 3층 301호. Registration for the event is now open through 'The Gateway: Korea' official website.
Disclaimer
Any data, text, or other content on this page is provided as general market information and not as investment advice. Past performance is not necessarily an indicator of future results.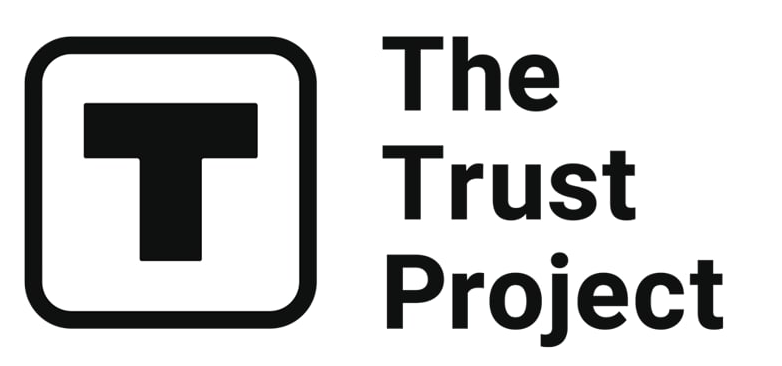 The Trust Project is a worldwide group of news organizations working to establish transparency standards.
Tech Editor at Metaverse Post | Data Scientist / Analyst | Speaker & Media Mentor
More articles


Tech Editor at Metaverse Post | Data Scientist / Analyst | Speaker & Media Mentor
Hot Stories
by Cindy Tan
September 25, 2023
by Victor Dey
September 25, 2023
by Damir Yalalov
September 25, 2023
by Victor Dey
September 22, 2023
Latest News
by Nik Asti
September 25, 2023
by Agne Cimermanaite
September 25, 2023
by Cindy Tan
September 25, 2023
by Cindy Tan
September 25, 2023