IBM Consulting Introduces Center of Excellence for Generative AI


In Brief
IBM Consulting revealed its Center of Excellence for generative AI.
The initiative aims to advance artificial intelligence capabilities and capitalize on the transformative potential of generative AI for business outcomes.
The CoE comprises an extensive network of over 21,000 skilled data and AI consultants.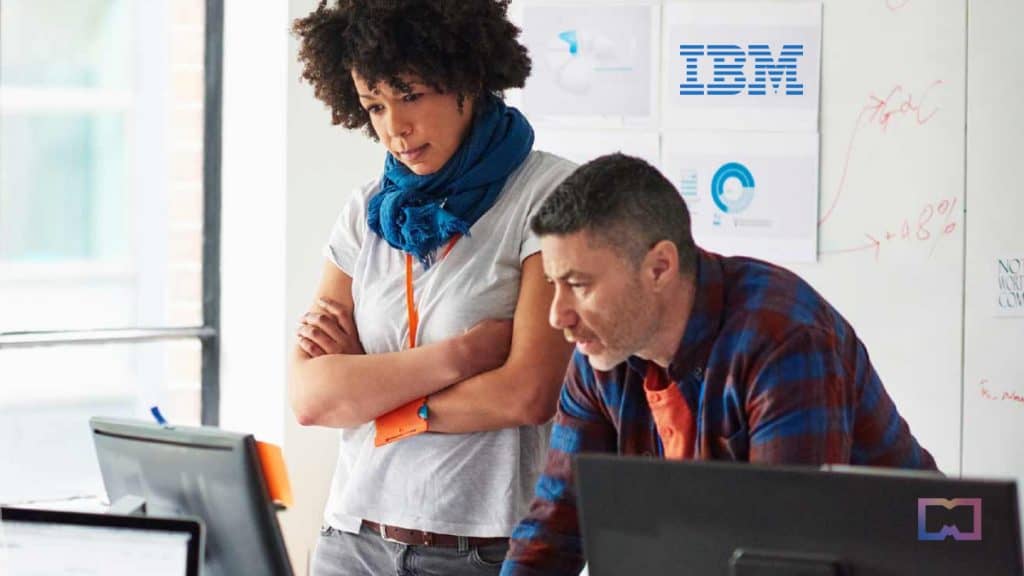 An IBM Consulting division recently created a Center of Excellence (CoE) for generative artificial intelligence to advance artificial intelligence capabilities and exploit the transformative potential of generative AI for business outcomes. The Center of Excellence includes over 21,000 skilled data and artificial intelligence consultants who have completed over 40,000 enterprise client engagements.
According to IBM Consulting, the Center of Excellence is committed to improving customer experiences, transforming core business processes, and facilitating innovative business models. The technology is expected to play a significant role in accelerating clients' business upgrades and developing new solutions and assets.
In addition to its significant advances, the CoE has worked actively with over 100 clients since its inception, successfully delivering a wide range of assignments throughout this year. This adaptable and powerful technology has seamlessly integrated generative AI alongside classical machine learning AI strategies, demonstrating its adaptability and vast potential.
IBM Consulting stated that it would follow an open and collaborative approach in building, implementing, designing, and managing generative AI solutions. Multiple industry-leading suppliers on various cloud platforms are used to produce multiple models.
As part of the latest technological advancements from IBM Research and the capabilities of the IBM Garage, it strives to deliver unique solutions tailored to individual client's specific business demands.
Nearly half of executives (48%) surveyed by IBM IBV in the last year expect to use generative AI to augment their daily tasks, according to a recent study. The company believes enterprise AI must be composable, multidimensional, and human-centric. At the same time, it considers clients' data as its own and will not monetize it. According to Venture Beat's interview with the global managing partner at IBM Consulting, Glenn Finch, IBM does not create foundation models from multi-client data like many IT service providers.
In addition, the company claims that foundation models have produced impressive results, leading certain clients to experience a significant 70% acceleration in the time value of money compared to conventional AI algorithms.
The CoE's generative AI technology stack includes tools that can help improve worker productivity and drive innovation for clients. Because of this, the CoE will leverage IBM's exclusive AI "advisor" kit, which will be seamlessly integrated into internal operations and client-centric endeavors.
Read more related articles:
Disclaimer
In line with the Trust Project guidelines, please note that the information provided on this page is not intended to be and should not be interpreted as legal, tax, investment, financial, or any other form of advice. It is important to only invest what you can afford to lose and to seek independent financial advice if you have any doubts. For further information, we suggest referring to the terms and conditions as well as the help and support pages provided by the issuer or advertiser. MetaversePost is committed to accurate, unbiased reporting, but market conditions are subject to change without notice.
About The Author
Valeria is a reporter for Metaverse Post. She focuses on fundraises, AI, metaverse, digital fashion, NFTs, and everything web3-related.Valeria has a Master's degree in Public Communications and is getting her second Major in International Business Management. She dedicates her free time to photography and fashion styling. At the age of 13, Valeria created her first fashion-focused blog, which developed her passion for journalism and style. She is based in northern Italy and often works remotely from different European cities.You can contact her at [email protected]
More articles


Valeria is a reporter for Metaverse Post. She focuses on fundraises, AI, metaverse, digital fashion, NFTs, and everything web3-related.Valeria has a Master's degree in Public Communications and is getting her second Major in International Business Management. She dedicates her free time to photography and fashion styling. At the age of 13, Valeria created her first fashion-focused blog, which developed her passion for journalism and style. She is based in northern Italy and often works remotely from different European cities.You can contact her at [email protected]
Hot Stories
by Victor Dey
November 30, 2023
by Kumar Gandharv
November 30, 2023
by Victor Dey
November 30, 2023
by Nik Asti
November 29, 2023
Latest News
by Alisa Davidson
November 30, 2023
by Victor Dey
November 30, 2023
by Alisa Davidson
November 30, 2023
by Nik Asti
November 30, 2023