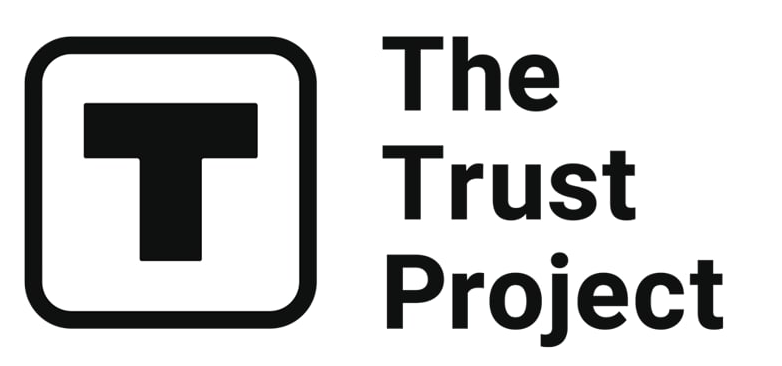 The Trust Project is a worldwide group of news organizations working to establish transparency standards.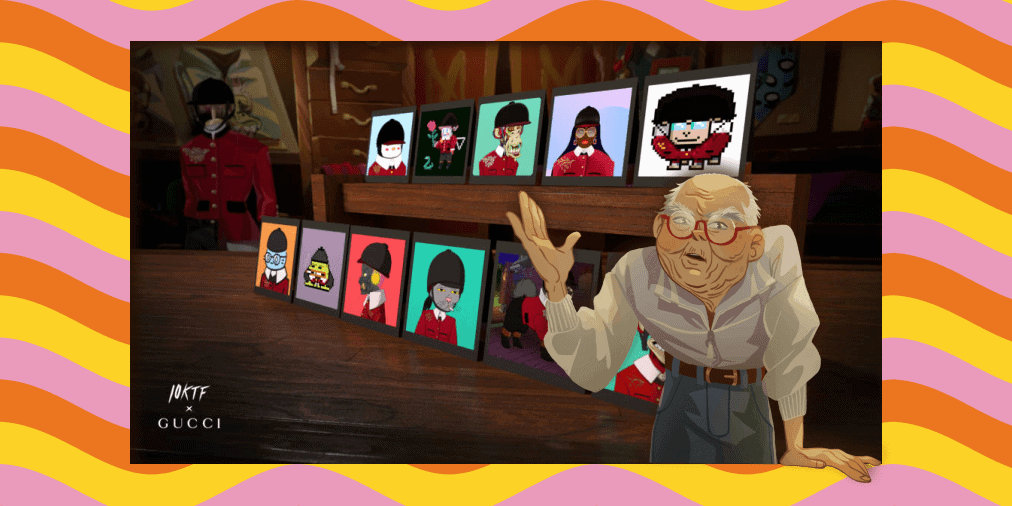 Gucci embraces innovation and has begun creating digital clothing – NFTs – for avatars in the metaverse. The 100-year-old luxury fashion brand recently revealed its latest vault project, '10KTF Gucci Grail NFT,' with digital artist Wagmi-san. Fashion-lovers in the metaverse can appreciate the 5,000 custom PFP ("Picture for Proof" or NFT profile picture) looks, influenced by original Gucci Aria and Love Parade collections.
In February 2022, Gucci released a limited-edition NFT collection with SUPERPLASTIC. In the same month, the fashion house entered The Sandbox's virtual world and bought a plot of land.
"Gucci is not afraid to be a first mover in many areas and will continue to adopt this mindset and challenge the status quo. Gucci has always been at its best, at its most successful, when trying to change the rules [and] cherishing curiosity," the CEO of Gucci told Vogue Business.
The creative director of Gucci, Alessandro Michele, joined the famous Web 3.0 creator Wagmi-san in his 10KTF Shop in the floating metaverse city of New Tokyo. Michele gave the artist a digital magic globe, which turned into 5,000 10KTF Gucci Grail Mint Passes.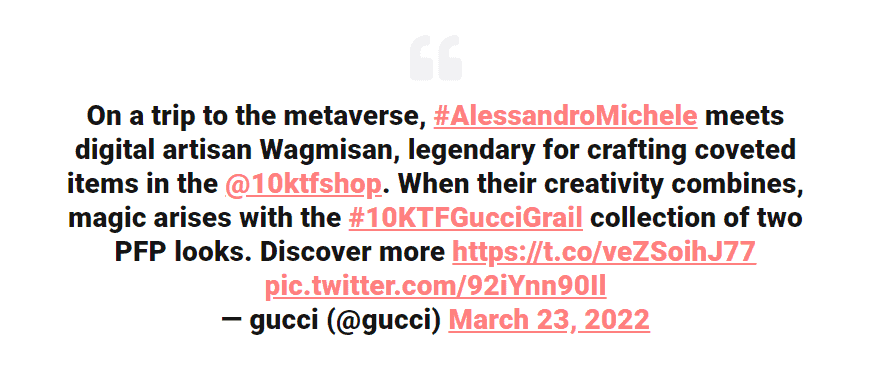 The 5,000 mint passes, costing 1 ETH each, were redeemed into personalized and unique NFTs created by Gucci's creative director and the digital artist. However, only NFT-collectors from three groups could purchase the exclusive NFTs: Gucci Vault Discord community, the avatars living in New Tokyo, and PFP holders at the Gutter Cat Gang, the World of Women, the Cool Cats, the 0N1 Force, the Bored/Mutant Ape Yacht Club, the Bored Ape Kennel Club, the Pudgy Penguins, the Cryptoadz, the Wolf Game, and the Forgotten Runes Wizards Cult.
"Tailored to each coveter and their chosen PFP, the outfits usher in a new and truly unique form of self-expression that crosses dimensions," the project's description said. 



You might be interested in the following related articles:
Disclaimer
All of the information on our website is provided in good faith and solely for educational reasons. Any action taken by the reader in response to material on our website is entirely at his own risk.