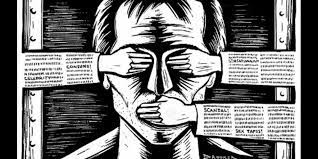 What is Censorship?
Censorship, or the suppression of "offensive" words, images, or ideas, occurs whenever some people succeed in imposing their personal political or moral standards on others. Censorship can be implemented by both the government and private pressure groups. Government censorship is unconstitutional.
Understanding Censorship
When private individuals or groups organize boycotts against establishments that sell magazines they disagree with, such actions are protected by the First Amendment, even though they can be deadly in the extreme. During the McCarthy era, private pressure groups, not the government, established and implemented the infamous Hollywood blacklists. However, the greatest way to combat private censorship attempts is for groups and individuals to speak out and organize in defense of the threatened expression.
Read related articles: