Edward Snowden and Daniel Ellsberg are set to auction off a 1:1 NFT

by
Valeria Goncharenko
Published: January 12, 2023 at 6:32 am Updated: January 12, 2023 at 6:32 am
In Brief
Political activists Edward Snowden and Daniel Ellsberg will auction an NFT on PleasrDAO's platform on January 12
The artwork is a tribute to Ellsberg's activist deeds.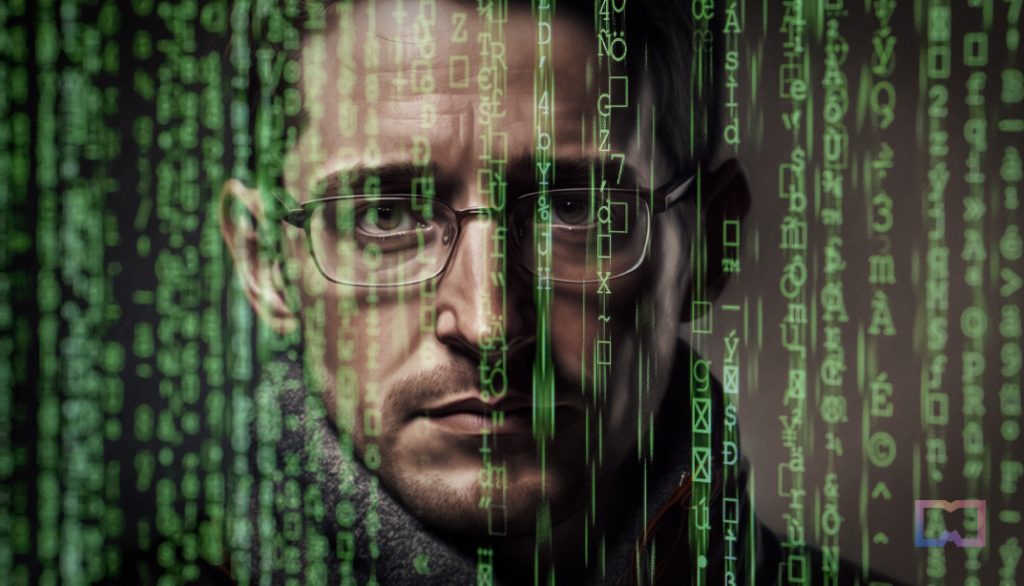 American and now-naturalized Russian activist Edward Snowden is set to auction an NFT for charity. Snowden has collaborated with political activist Daniel Ellsberg for this release. The "Wouldn't You Go to Prison to Help End This War?" NFT is a tribute to Ellsberg's activist deeds. In 1971, he released the Pentagon Papers, a 47-volume document that contained information about the role of America in Indochina from World War II to May 1968. 
The one-of-one token, minted on the Ethereum blockchain, will be auctioned off in a livestream interactive show dubbed PleasrHouse on January 12 at 3 PM ET. The show is hosted by PleasrDAO, the collective behind the new web3 auction platform. 
Proceeds from sales will go to Snowden's non-profit organization Freedom of the Press Foundation and Ellsberg's Initiative for Peace and Democracy.
In addition to the auction itself, Edward Snowden and Daniel Ellsberg will answer users' questions during the livestream. The crypto Twitter community has already prepared numerous questions for today's show. If you've got any burning asks, you still have time to post them. 
Edward Snowden is not new to NFTs, as he issued the one-of-one "Stay Free" token back in April 2021. The NFT was sold for 2,224 ETH, approximately $5.4 million at the time. The proceeds went to the Freedom of the Press Foundation, established by Snowden in 2012. 
Read more about NFT auctions:
Disclaimer
In line with the Trust Project guidelines, please note that the information provided on this page is not intended to be and should not be interpreted as legal, tax, investment, financial, or any other form of advice. It is important to only invest what you can afford to lose and to seek independent financial advice if you have any doubts. For further information, we suggest referring to the terms and conditions as well as the help and support pages provided by the issuer or advertiser. MetaversePost is committed to accurate, unbiased reporting, but market conditions are subject to change without notice.
About The Author
Valeria is a reporter for Metaverse Post. She focuses on fundraises, AI, metaverse, digital fashion, NFTs, and everything web3-related.Valeria has a Master's degree in Public Communications and is getting her second Major in International Business Management. She dedicates her free time to photography and fashion styling. At the age of 13, Valeria created her first fashion-focused blog, which developed her passion for journalism and style. She is based in northern Italy and often works remotely from different European cities.You can contact her at [email protected]
More articles


Valeria is a reporter for Metaverse Post. She focuses on fundraises, AI, metaverse, digital fashion, NFTs, and everything web3-related.Valeria has a Master's degree in Public Communications and is getting her second Major in International Business Management. She dedicates her free time to photography and fashion styling. At the age of 13, Valeria created her first fashion-focused blog, which developed her passion for journalism and style. She is based in northern Italy and often works remotely from different European cities.You can contact her at [email protected]
Hot Stories
by Victor Dey
November 30, 2023
by Kumar Gandharv
November 30, 2023
by Victor Dey
November 30, 2023
by Nik Asti
November 29, 2023
Latest News
by Alisa Davidson
November 30, 2023
by Victor Dey
November 30, 2023
by Alisa Davidson
November 30, 2023
by Nik Asti
November 30, 2023