D3 Global To Make Top-level Domains Web3-native with $5M Funding from Shima Capital, Arthur Hayes and Others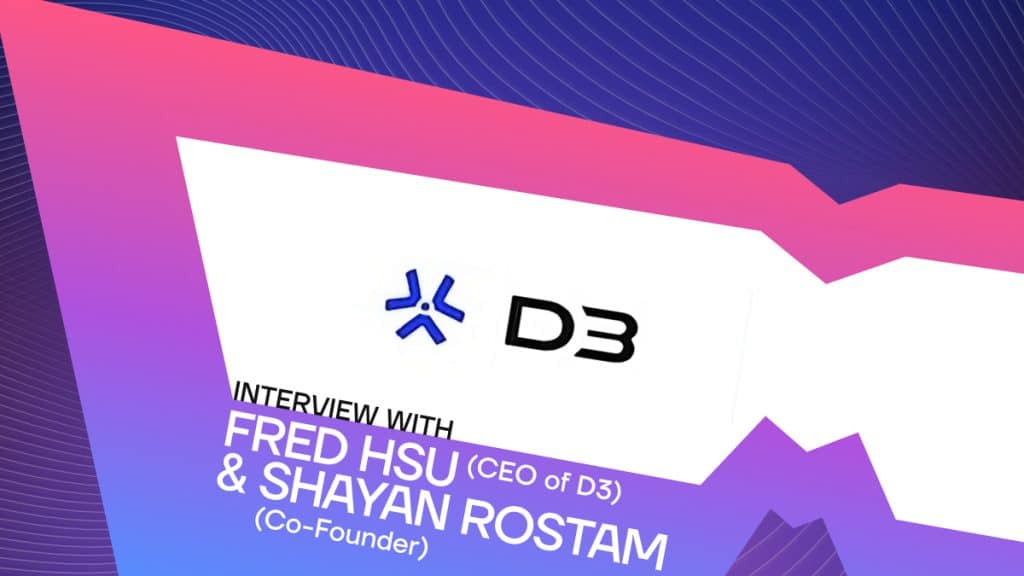 by
Victor Dey
Published: September 05, 2023 at 12:56 pm Updated: September 05, 2023 at 12:57 pm

by
Danil Myakin
Edited and fact-checked: September 05, 2023 at 12:57 pm
In Brief
D3 Global aims to revolutionize the way domain names are owned and managed by tokenizing existing top-level domains.
In a significant move that could reshape the domain name industry and bolster the expanding Web3 ecosystem, D3 Global, a tech venture co-founded by Shayan Rostam and Fred Hsu, has secured $5 million in seed funding led by Shima Capital.

The funding round included investments from notable entities: Lightship, Dispersion Capital, Infinite Capital, Maelstrom (Arthur Hayes' fund), C2 Ventures, and other angel investors.

D3 Global envisions to seamlessly merge the potential of web3 with the existing internet infrastructure. Its "patent-pending technology" is designed to enhance interoperability between web2 and web3 versions of the internet while simultaneously fortifying utility and security.

In an exclusive Interview with the Metaverse Post — Fred Hsu, CEO of D3 Global and co-founder Shayan Rostam explained that their company aims to revolutionize the way domain names are owned and managed by tokenizing existing top-level domains (TLDs) such as .com, .net, and .xyz, as well as facilitating the creation of new TLDs for Web3 communities.
Fred Hsu boasts over 20 years of web domain expertise, having nurtured companies from inception to achieve annual revenues of $700 million. His extensive experience encompasses both web2 and web3 ventures, including the recent sale of his gaming studio.

Likewise, Rostam has served as a top-level domain registry operator for the past decade and was instrumental in the launch and management of nearly 50 top-level domains, including the well-known .xyz.
Notably, he successfully partnered with Ethereum to establish .xyz as the first TLD compatible with Ethereum wallet addresses, facilitating its adoption within the web3 ecosystem.
Shaping a New Era of Domain Ownership
D3 Global's Fred Hsu said that the company's new initiative opens up a range of possibilities, including domain trading, borrowing against domain assets, and enhancing the utility of domain names in the Web3 space.

"We're going to tokenize existing .com, .net, .xyz domains. Imagine owning a domain and being able to sell it while receiving royalties from transactions," Shayan Rostam,co-founder of D3 Global told Metaverse Post. "We want to tokenize the asset class of domains and blend the best of Web3 with traditional real-world asset classes."
The company also plans to collaborate with Web3 ecosystems to enable them to acquire their own top-level domains, such as .polkadot, .avalanche, or .sui, for community use. These Web3-specific domains will offer enhanced functionalities, including integration with Ethereum wallet addresses and utility in D-ID, open authentication, and wallet services.

D3's innovative approach to domain ownership involves tokenizing domain names, which essentially transforms them into unique digital assets represented as ERC-721 tokens or other Ethereum Virtual Machine (EVM) implementations.
"We'll receive the domain from the owner, lock it within our ecosystem, and then create an ERC-721 token or other EVM implementations for trading," D3 Global's Fred Hsu told Metaverse Post. "Owners can set reserve prices, buy-it-now options, or auction dynamics as they see fit, just like selling an asset on eBay."
This seamless integration bridges the gap between the traditional domain world and the emerging Web3 landscape.
"We aim to bring transparency and security to this asset class. Tokenizing domains is a natural evolution, given the long-standing utility and value of domain names," Rostam added.
Future Financial Instruments and The ICANN Connection
The co-founders also hinted at future developments, including fractionalization and lending tools, to further enhance the domain tokenization ecosystem. However, their current focus is on educating users and successfully implementing primary tokenization.
While D3 Global's immediate focus is on educating the public about the tokenization of domain names and facilitating primary tokenization, the team acknowledges the potential for future financial instruments, including fractionalization and lending tools. These additions could further enhance the functionality and appeal of domain tokens.
The company's ambitious plan also hinges on the cooperation of the Internet Corporation for Assigned Names and Numbers (ICANN), a decentralized nonprofit organization responsible for overseeing domain names and IP addresses. ICANN's role as a multistakeholder body ensures the stability, openness, and security of the internet.

"The last time a window for new top domains opened was in 2012. We're now preparing for the next window, which is expected in late 2025 or early 2026," Rostam revealed to Metaverse Post.

D3 Global said that its endeavors extend beyond mere conceptualization, as they are set to launch an on-chain marketplace exclusively dedicated to domains. This marketplace will encompass the tokenization of over 1,000 top-level domains, adding an exciting dimension to the digital real estate landscape.
"This is a unique chance for Web3 ecosystems to tap into the root layer of the internet and expand their reach. The possibilities are boundless," Fred Hsu added.  

As the digital landscape continues to evolve, D3 Global's pioneering approach promises to reshape the way we perceive and interact with web domains, offering secure digital identities and unique digital property rights.
Disclaimer
Any data, text, or other content on this page is provided as general market information and not as investment advice. Past performance is not necessarily an indicator of future results.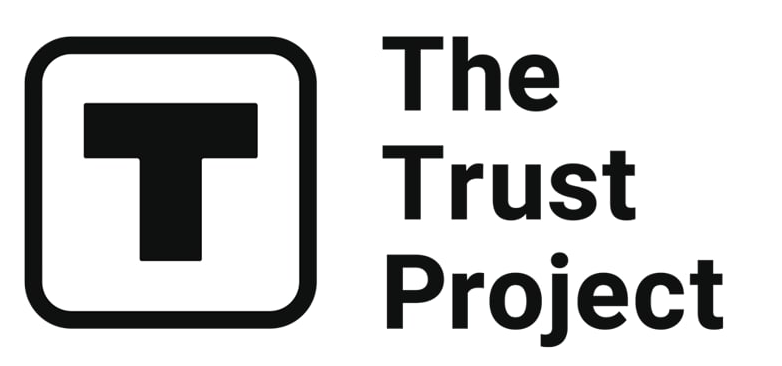 The Trust Project is a worldwide group of news organizations working to establish transparency standards.
Tech Editor at Metaverse Post | Data Scientist / Analyst | Speaker & Media Mentor
More articles


Tech Editor at Metaverse Post | Data Scientist / Analyst | Speaker & Media Mentor
Hot Stories
by Victor Dey
September 21, 2023
by Damir Yalalov
September 21, 2023
by Agne Cimermanaite
September 21, 2023
by Damir Yalalov
September 21, 2023
Latest News
by Cindy Tan
September 21, 2023
by Agne Cimermanaite
September 21, 2023
by Cindy Tan
September 21, 2023
by Cindy Tan
September 21, 2023