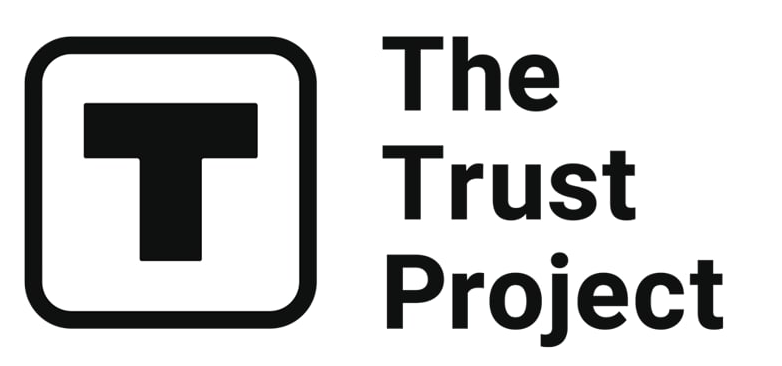 The Trust Project is a worldwide group of news organizations working to establish transparency standards.
Trading in crypto is an excellent way to diversify your portfolio. It is also a great way to earn money if you're a long-term investor or want access to high-return opportunities.
As the crypto industry booms, you might want to make some extra money from cryptocurrencies. Understanding technical analysis can help you greatly in crypto trading. Knowing various technical indicators will boost your decision-making and help you make profitable trades.
Technical analysis is a method of analyzing financial markets to determine the direction of prices based on technical and fundamental factors. It is one of the most popular methods for trading cryptocurrencies.
The crypto market is highly volatile, meaning you can make a lot of money in one day but lose it all in the next. To reduce your risk and increase your chances of profit, you need to know how to trade crypto. Here are some technical indicators that will help you to make better trades.
Use AI Stock Trading Systems
Trading analysis software is a powerful tool that can help you trade crypto with better results. The AI stock trading system uses artificial intelligence to pick out the best cryptocurrencies for you to trade. You don't have to research which digital assets are good or bad because the AI stock trading system already takes care of this information.
The AI stock trading system analyzes thousands of data points and calculates the most probable price movements in the market. The system uses these data points to create a predictive chart showing where the price will go. The predictive chart is then used as input for other trading strategies, such as technical analysis, fundamental analysis, and sentiment analysis.
Moving Average Convergence/Divergence (MACD)
Moving averages show the average price of an asset over some time. They help you determine how fast prices have been changing to each other and can be used as support and resistance levels in your trading strategy.
Moving Average Convergence Divergence (MACD) is a momentum indicator that shows when security is overbought or oversold. It is based on the difference between two moving averages—the MACD line and the signal line. The MACD indicator measures the difference between two moving averages over 14 days.
The MACD indicator is used to measure the trend strength of a security. It also acts as a momentum indicator, which means that it helps predict when the current price trend will reverse.
The MACD line plots two moving averages on top of each other—one positive and one negative. The difference between these two moving averages indicates whether the current trend remains intact or is about to change direction. These indicators are used to monitor the market and help traders predict future price movements.
By using moving averages as a short-term indicator, traders can ensure that they aren't entering too many trades at once and losing money due to unfavorable market conditions.
Relative Strength Index (RSI)
The Relative Strength Index (RSI) is an oscillator that compares current price movement with the historical price range. It measures the speed and magnitude of price changes over time and displays them as the relative strength index (RSI).
The RSI oscillator measures the speed of price changes in security. RSI is an average of price changes over the last 20 periods, starting at zero and using the highest and lowest prices in those 20 periods to calculate an average value that can be plotted on a chart and displayed on a graph as a line.
RSI can be used to identify overbought and oversold levels in a security's price action. This ratio compares the investor's purchase price with their selling price and measures the magnitude of recent gains versus losses. When RSI reaches overbought levels, investors become nervous about their investments and begin selling them off, which leads them down into a bearish trend.
On-Balance Volume (OBV)
On-Balance Volume (OBV) is an indicator that monitors volume activity in securities. It ranges from 0 to 100, with higher numbers indicating more activity in price movements for a given period (such as one day).
OBV looks at the cumulative change in a security's open, high, low, and close prices. This measure reflects the overall buying or selling pressure on an asset over some time.
Average Directional Movement Index (ADX)
The Average Directional Movement Index (ADX) is an important indicator for traders who want to know if the trend is going up, down, or sideways. A high reading indicates that prices are trending, and a low reading suggests that prices are not moving much. The ADX can also be used to time entry points into trades.
The ADX shows whether crypto is trending higher or lower over time, which helps traders decide whether to buy or sell their positions at any given time.
Bollinger Bands (BB)
Bollinger Bands are the most popular indicator for cryptocurrency traders. Bollinger Bands are a way to measure volatility, and they work by comparing the current price action to that of an average price over a specified period.
It is a simple moving average with two averages connected by standard deviations. The bands are located around the middle line of the chart and are adjusted according to volatility.
Bollinger Bands can help you identify when traders are bearish or bullish or if they have been in a trading range for too long or not long enough. Even if you don't trade cryptocurrencies, these indicators can still help you determine when there may be a change in momentum in your portfolio.
Stochastic Oscillator (Stoch)
Stochastic oscillators are popular among traders because they show overbought and oversold conditions in the market. The Stoch measures the current price action in a particular timeframe by comparing the closing price to its 20-day moving average. If your current price level is above or below its 20-day moving average, there is an overbought or oversold condition in play, respectively.
Fibonacci Retracement Levels (Fib Ratio)
The Fibonacci Retracement Levels are technical indicators that measure periods of extreme volatility. A Fib ratio is a tool that technical analysts use to identify support and resistance levels in a market. The Fib ratio helps you determine market price actions. You can thus look for trends to join a market trend.
The Aroon Indicator
The Aroon indicator is one of the most popular indicators in crypto trading. It shows whether or not there's a bullish or bearish trend in place by showing the difference between the two moving averages.
Aroon is a momentum indicator that can be used as a trend-following tool. It is based on the concept of buying low and selling high. 
The Aroon indicator is a strategy that follows a coin's price volatility on various timeframes. The indicator can help identify markets where there are large fluctuations in cryptocurrencies, and these can be used for trading purposes. The Aroon indicator shows whether you should stay out of a trade or get involved.
Ichimoku Cloud
Ichimoku technical analysis shows potential market resistance and support levels. It can help traders identify trends or momentum. It can help traders determine if an uptrend or downtrend is happening with their assets. This indicator works with other technical indicators like Bollinger Bands and RSI (Relative Strength Index). 
The Ichimoku Cloud is a favorite for many crypto traders because it gives an idea of where prices might go based on current trends and momentum indicators like volume.
Final Thoughts
Trading is not an easy task. You must know much about the market and the specific asset you are trading, but some indicators can help you track the price of your asset and make better predictions.
An AI trading system can help your crypto trading by analyzing and automating your trades. Use trading platforms software and other technical indicators to identify potential trends and take advantage of them in the market.
If executed properly, a crypto trading strategy can get you handsome rewards. Leverage the indicators above and grow your portfolio, manage risks, and make the best trades.
Read more related articles:
Disclaimer
Any data, text, or other content on this page is provided as general market information and not as investment advice. Past performance is not necessarily an indicator of future results.