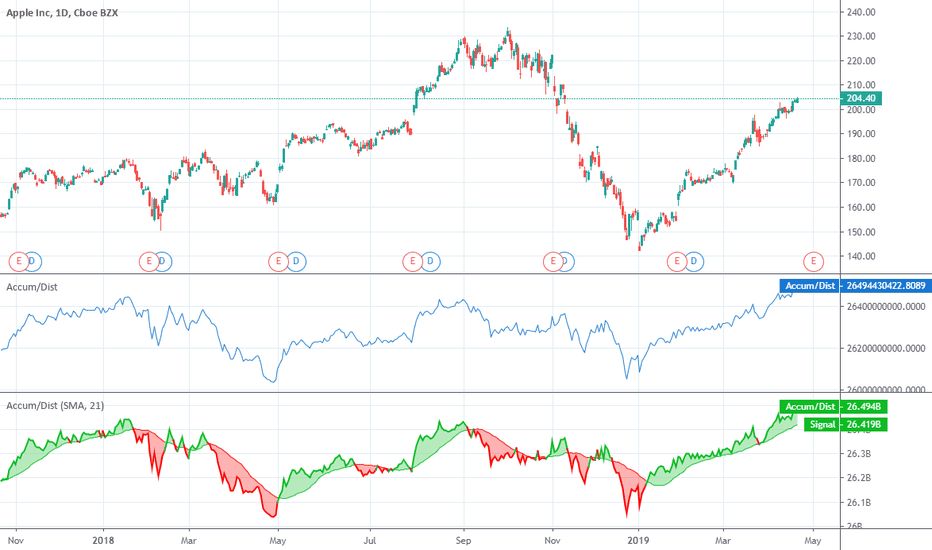 What is Accumulation/distribution Indicator?
The proximity of a closing price to its high and low price determines whether more traders are purchasing (accumulating) or selling a certain security.
The accumulation/distribution (A/D) indicator (also known as the Accumulation Distribution Line or ADL) is a technical indicator that measures the underlying supply and demand for an asset using volume.
Understanding Accumulation/distribution Indicator
By monitoring the A/D indicator, investors may observe if an asset is being bought (accumulated) or sold (distributed). This is noteworthy since the ADL can provide a total of a period's Money Flow Volume, allowing investors to follow the money to see how divergences between volume and price can either confirm a current trend or be an early indicator of a change in direction.
The A/D indication is a cumulative indicator, similar to the On-Balance Volume (OBV). The OBV indicator adds all of the volume on up days and subtracts all of the volume on down days. If a security closes higher than it did the previous day, the entire volume is considered up-volume. Similarly, when a security closes lower than the previous day's close, the entire volume is regarded as down volume. This exemplifies both the indicator's simplicity and its shortcoming.
Read related articles: