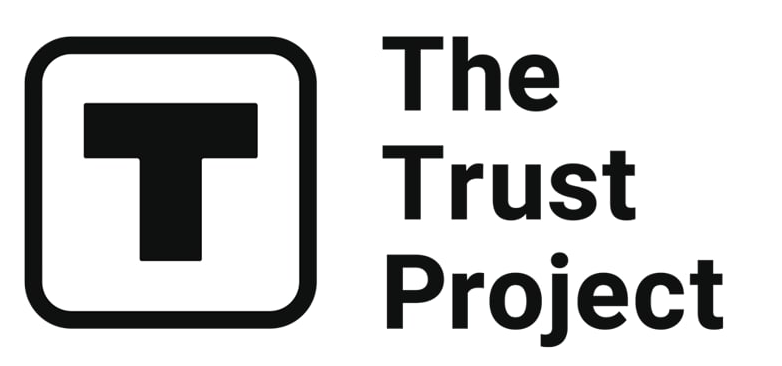 The Trust Project is a worldwide group of news organizations working to establish transparency standards.
Coinbase is an online platform that allows users to make cryptocurrency transactions. Binance is another popular exchange, but there are some important differences between the two. In this article, we will compare Coinbase and Binance, so you can decide which one is best for your situation.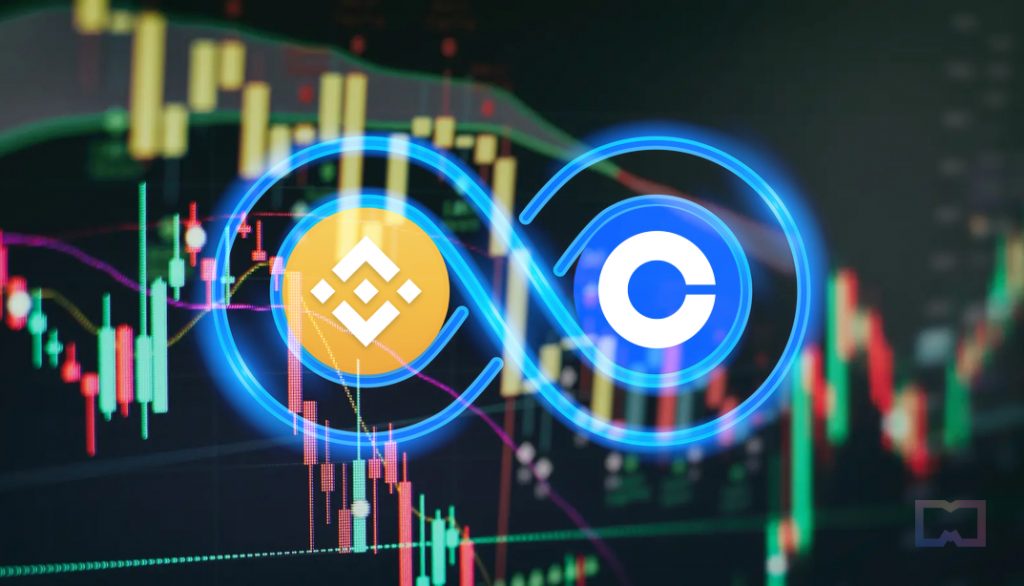 Coinbase serves as a wallet for users of digital currencies and offers a way to buy and sell coins. Coinbase supports Bitcoin, Ethereum, Litecoin, and Bitcoin Cash. The exchange has become highly popular in the United States, which is why it is often considered the go-to service for American cryptocurrency investors.
Binance has a larger selection of coins than Coinbase does. However, it is not available in as many countries. Binance allows users to trade Bitcoin, Ethereum, Litecoin, Monero, and other popular altcoins. In addition to these options, Binance allows users to participate in initial coin offerings (ICOs), which is a way for companies to sell their cryptocurrencies and get funding.
Although Coinbase and Binance are both well-regarded exchanges, there are some tradeoffs to consider when choosing between the two. If you are an American investor and want to use a reputable service that is easy to navigate, Coinbase may be the right choice for you. However, if you prefer having access to a wider variety of coins and ICOs, Binance could be a better option. Ultimately, the choice is up to you and what your individual needs are.
Binance vs. Coinbase — which should you choose?
Both Binance and Coinbase are popular cryptocurrency exchanges used by millions of people around the world to buy and sell digital currencies. But which one is right for you?
One key difference between the two platforms is their respective user bases. Binance tends to be more popular among experienced traders who are looking for a wide variety of trading options and features. Coinbase, on the other hand, attracts a more casual crowd of cryptocurrency beginners who are just getting started with digital currencies.
Another important distinction is the type of digital currencies supported by each platform. Coinbase only supports a small number of different coins, while Binance has hundreds of different coins and tokens listed. As such, if you are looking to invest in niche altcoins or lesser-known cryptocurrencies, Binance may be a better choice for you.
In terms of fees, Binance charges lower trading fees than Coinbase. However, Coinbase has more user-friendly interfaces and is generally easier to use for novices. Additionally, Coinbase offers more payment options, including credit and debit cards, which Binance does not currently support.
Ultimately, whether you choose Binance or Coinbase depends on your individual needs and preferences as a cryptocurrency trader. To decide which platform is right for you, it's important to consider your experience level, trading style, and other factors. However, both platforms are excellent choices for anyone who wants to invest in cryptocurrencies.
Finally, keep in mind that both Binance and Coinbase charge relatively high fees for their services. If you are looking to save money on cryptocurrency trading, then it may be better to look at other platforms instead. Overall, when deciding between Binance and Coinbase, the most important thing is to consider your own needs and goals as a cryptocurrency investor.
Binance history
Binance is one of the most popular and well-known crypto trading platforms in the market today, but its story stretches back many years before its 2017 launch. Binance's initial development began way back in 2013 by a team of developers led by founders Changpeng Zhao and Yi He.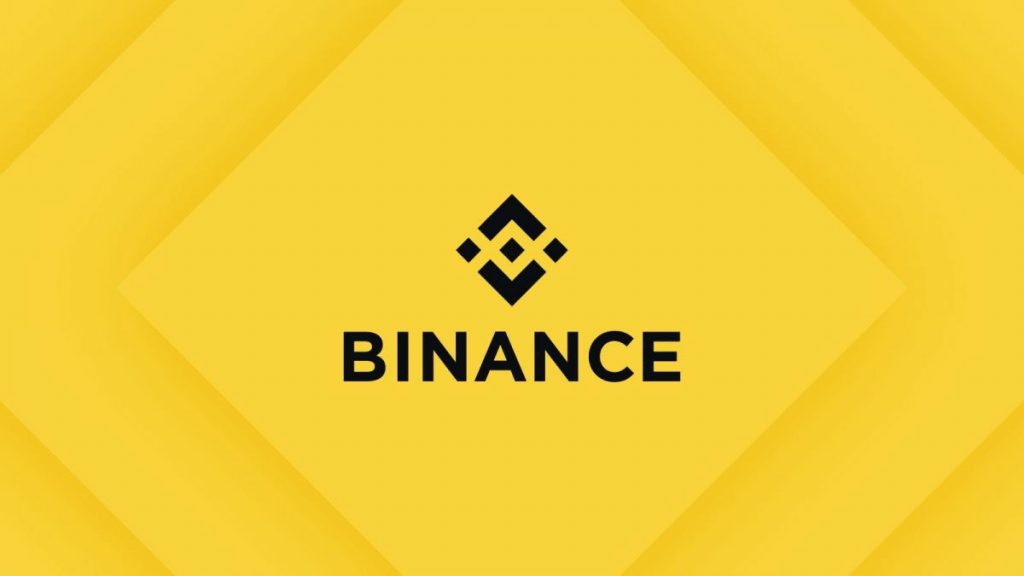 It was during this time that Binance saw its first real growth, with the founding members using it to trade bitcoin among themselves to test and improve the platform's software. By 2014, Binance had grown significantly enough for them to begin seeking external investors, and that's when the platform began to get noticed by the rest of the cryptocurrency world.
In 2017, Binance made its official debut on the world stage with an ICO that raised over $15 million. This was enough to fund the launch of their platform and allow it to begin trading in July of that same year.
Since then, Binance has grown immensely in size and reputation, cementing its place as one of the most trusted and well-known exchanges in the cryptocurrency world.
It is now home to a wide variety of different cryptos, with trading pairs available in both BTC, ETH, Tether (USDT), and Binance's native token known as BNB. It also offers several other products and services, including its cryptocurrency wallet, a decentralized exchange known as Binance DEX, and even a blockchain fund.
In short, the history of Binance is one of growth and success that has made it into the powerhouse it is today. It shows no signs of slowing down anytime soon either, which means that there will be many more opportunities for investors and traders to get involved with this thriving platform.
Coinbase history
Coinbase is another popular cryptocurrency trading platform founded in 2012 by Brian Armstrong and Fred Ehrsam. Much like Binance, Coinbase got its start as a way for users to buy and sell bitcoin among themselves before launching a proper exchange.
This initial success allowed the platform to begin growing rapidly, and over the next few years, it saw an explosive increase in the number of users signing up. By 2017, Coinbase was one of the most popular crypto platforms on the market, with over 13 million registered users and support for more than 30 different cryptocurrencies.
Today, Coinbase is still one of the most trusted and well-known exchanges in the cryptocurrency world, offering a wide range of products and services to its users. These include not only the traditional exchange but also a wallet, an educational platform, and even a way to purchase cryptos with fiat currencies directly from your bank account.
With its focus on simplicity, security, and reliability, Coinbase is one of the best options for anyone looking to get started trading crypto. Whether you're new to cryptos or a seasoned trader, you can trust that Coinbase has everything you need to get started.
How do Binance and Coinbase work?
Binance and Coinbase are two of the most popular cryptocurrency exchanges in the world. They also were two of the first exchanges to support trading for not only bitcoin but a wide range of cryptocurrencies, including Ethereum, Ripple (XRP), Litecoin, IOTA, and many others. These exchanges have become very important to the market as a whole since they are often used to buy new cryptocurrencies during their initial coin offerings. Both of these platforms also provide wallet services, and they allow several different payment methods to buy cryptocurrency.
Binance was created by Changpeng Zhao, a Chinese national who moved to Hong Kong for business reasons. The exchange began operations in July 2017, and it has grown to become one of the largest exchanges in the world. The exchange supports several different languages, including English, Chinese, Russian, Japanese, and Korean. It also offers high-volume trading and low fees for all transactions.
Coinbase was founded back in 2012 by Brian Armstrong and Fred Ehrsam, who met while working at Airbnb. This exchange began operations only a few months after the founding of Binance, and it too quickly grew to become one of the largest exchanges in the world. They've been supported by several rounds of venture capital funding, and they have since expanded to serve 32 countries. Coinbase was only created to support trading with Bitcoin at first, but it has since added Ethereum, Litecoin, and Bitcoin Cash for trade.
Even though the two exchanges have many of the same features, some key differences set them apart. First and foremost, Coinbase supports fewer cryptocurrencies, while Binance can support well over a hundred. Coinbase also charges slightly higher fees than Binance, and they are known to have more stringent verification requirements. That said, Coinbase offers a wallet service that is used by millions of investors around the world, while Binance provides users with high-volume trading and lower fees.
Overall, Binance and Coinbase are two of the most important players in the industry. They have become essential to the success of cryptocurrency as a whole, and they continue to innovate and improve upon their platforms for traders all over the world. Unless something drastic happens, we can expect these exchanges to be mainstays in this volatile market for years to come.
As you can see, there are many different features and benefits to using Binance and Coinbase. Whether you're looking to buy cryptocurrencies during an ICO or just want to trade on a high-volume exchange with lower fees, these platforms can help make your experience easier and more successful.
Binance vs. Coinbase: Features
One of the key features that you will find with Binance is its fast and easy signup process. You can complete the entire process in just a few minutes without having to go through complicated verification steps or provide personal information that may be compromised. In addition, Binance has a wide selection of trading tools and features that allow you to execute complex trades in an intuitive and user-friendly way.
Even though Binance is cheaper than Coinbase, it does not offer all the same payment options as Coinbase, so it may not be optimal for traders who want to buy bitcoin with their credit card.
When it comes to client support, Binance offers many different channels, such as an FAQ section, email support, and live chat support. However, Coinbase offers even more options, such as phone support and an extensive knowledge base that can be accessed 24 hours a day. Ultimately, the choice between Binance and Coinbase depends on your preferences and needs as a cryptocurrency trader.
If you are looking for an exchange with fast signup, easy trade execution, and low fees, then Binance is the right choice for you. However, if you want more support options and payment methods, then you may prefer Coinbase instead. Ultimately, it is up to you to decide which exchange is the best fit for your needs and goals as a crypto trader.
FAQs
What is Binance?
Binance is one of the largest cryptocurrency exchanges in the world. It offers trading via an automated system for over 100 cryptocurrencies with its own BNB currency that brings benefits to users, including lower fees when trading.
What is Coinbase?
Coinbase is one of the most popular cryptocurrency exchanges in the world. It offers a secure, user-friendly platform for trading and storing digital assets. While it started as primarily a marketplace for buying, selling, and trading Bitcoin, today, it offers support for Ethereum, Litecoin, and other cryptocurrencies as well.
How do Binance and Coinbase compare?
Coinbase and Binance are two of the most popular cryptocurrency exchanges that have emerged in recent years. Both offer users a wide range of digital assets, although they have different structures and target audiences.
What are the benefits of using Binance?
Binance is a great cryptocurrency exchange that offers users the ability to trade more than 100 different cryptocurrencies. This wide selection of coins makes Binance an excellent choice for both beginners and experienced traders who are looking to diversify their digital currency holdings. Additionally, the platform has low trading fees, high liquidity, and fast transaction times which help make it one of the best exchanges in existence.
Conclusion
When it comes to choosing between Binance and Coinbase, there are many different factors to consider. Both exchanges have their pros and cons, so it is important to evaluate your own needs as a trader before deciding which platform to use. Ultimately, the choice between Binance and Coinbase depends on your preferences and goals as a cryptocurrency trader.
Related articles:
Disclaimer
Any data, text, or other content on this page is provided as general market information and not as investment advice. Past performance is not necessarily an indicator of future results.