Best 10 Litecoin (LTC) Wallets in 2023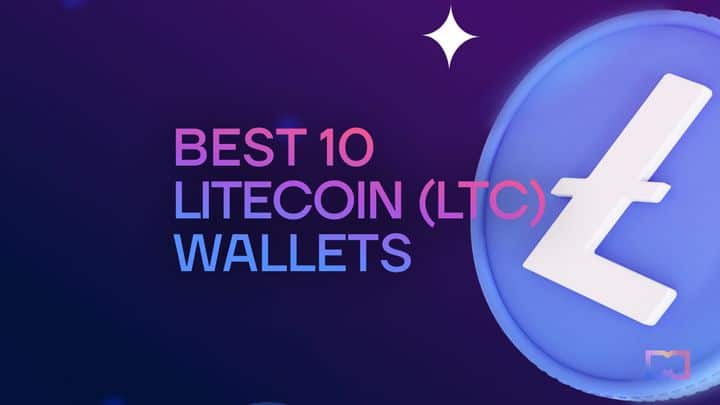 by
Damir Yalalov
Published: September 11, 2023 at 6:23 am Updated: September 11, 2023 at 6:23 am

by
Danil Myakin
Edited and fact-checked: September 11, 2023 at 6:23 am
In Brief
In 2023, Litecoin remains one of the top cryptocurrencies, securing its spot among the top 10 coins by market capitalization.
With the rising interest and investment in Litecoin, crypto enthusiasts are actively seeking secure, convenient, and feature-packed wallet solutions to safeguard their holdings.
Litecoin (LTC) is one of the most popular cryptocurrencies, created in 2011 as a fork of the Bitcoin blockchain. LTC aims to offer faster transaction times and lower fees than Bitcoin. As a top 10 cryptocurrency by market capitalization, Litecoin has seen growing adoption among merchants and users.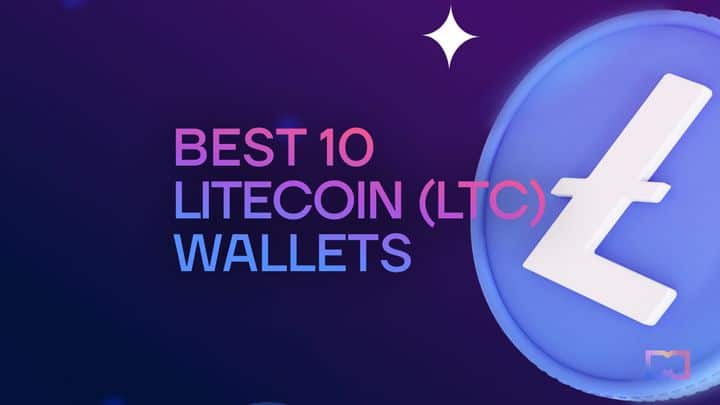 To store, send and receive LTC, you'll need a cryptocurrency wallet. Many options are available in 2023, from hardware wallets to mobile and desktop wallets. Selecting the right Litecoin wallet depends on your needs and preferences around factors like security, convenience, backup options, and supported platforms.
This comprehensive guide will overview the 10 best Litecoin wallets to consider in 2023. We'll cover their key features, pros and cons, and ideal users to help you pick the right LTC wallet.
1. Ledger Nano X
The Ledger Nano X is one of the most popular and secure hardware wallets on the market. Made by French company Ledger, it offers robust cryptographic security in a sleek and portable device.
The Nano X supports over 1500 cryptocurrencies, including Litecoin. It pairs with Ledger Live mobile or desktop apps with a built-in OLED screen and Bluetooth connectivity to pair with Ledger Live mobile or desktop apps. Your private keys are stored offline on the device. The intuitive interface makes it easy to manage LTC and other coins.
With Bluetooth support, the Nano X works well with smartphones. The rechargeable battery lasts for up to 8 hours between charges. As a hardware wallet, the Ledger Nano X offers excellent security against online threats while still allowing convenient everyday use.
Pros:
Extremely secure offline storage
Supports many cryptocurrencies
Bluetooth enabled and rechargeable battery
OLED screen for ease of use
Compatible with iOS and Android
Cons:
Premium price point
Setup can be a bit tricky for beginners
Potential for loss/theft if device is damaged
2. Trezor Model T
Trezor is another leading name in cryptocurrency hardware wallets. The Trezor Model T is the company's premium offering, providing security and usability for Litecoin and 1000+ other coins.
The Model T has an intuitive touchscreen interface that makes it easy to manage your LTC. A built-in QR code reader can read LTC receive addresses. Like the Ledger devices, the Trezor Model T stores private keys offline. The Trezor suite of apps (available on desktop and mobile) seamlessly connects to the device via USB.
Trezor wallets are open source. They utilize advanced cryptography to secure coins against physical and remote threats. The Model T's USB-C connector offers fast connectivity.
Pros
Intuitive touchscreen for ease of use
Open source firmware
Supports 1000+ cryptocurrencies
Advanced security features
USB-C connectivity
Cons:
Expensive at $164 retail price
Not as portable as Nano X due to lack of battery
Small screen less ideal for managing many coins
3. Exodus
Exodus is a popular software wallet available for desktops on Windows, Mac, and Linux desktops. First released in 2016, Exodus aims to provide an easy user experience for managing cryptocurrencies like Litecoin.
The Exodus wallet has an aesthetically pleasing interface. It provides detailed graphs and charts to view portfolio balances and market data. One unique feature is the built-in exchange, allowing users to trade cryptocurrencies directly within Exodus.
LTC, Exodus supports 100+ other crypto assets. It uses industry-standard encryption and anonymous transaction networking to keep wallets secure. Private keys remain on the user's device. Exodus also offers 24/7 customer support via email for any questions.
Pros:
Beautiful and intuitive interface
Instant exchange between currencies
Available for desktop on Windows, Mac, and Linux
Supports many cryptocurrency assets
24/7 customer support
Cons:
Not as secure as hardware wallets
Higher fees to use exchange feature
No mobile or browser support
For desktop users who value convenience and aesthetics,
4. Electrum
Electrum was Originally created for Bitcoin. Electrum is one of the industry's oldest and most trusted software wallets. It's an open-source desktop wallet available for Windows, Mac and Linux operating systems.
Electrum offers strong security through the use of encrypted private keys and offline storage options. It allows you to set custom transaction fees for faster confirmations. Electrum also supports cold storage integration with hardware wallets like Trezor and Ledger.
While the interface isn't as polished as Exodus, Electrum gives users more overall control. There's more extensive wallet customization and fee adjustment. Electrum uses a form of multi-signature support to secure wallets further.
Pros:
Longstanding reputation since 2011
Open source software
Offline cold storage options
Customizable fees for faster transactions
Integration with hardware wallets
Cons:
Less intuitive interface than Exodus
Limited to desktop platforms
Fewer supported cryptocurrencies
5. Edge
Edge is a leading mobile crypto wallet is available for both iOS and Android. Originally released in 2014 as Airbitz, the project rebranded to Edge in 2018. It's focused on providing strong security and privacy paired with an easy-to-use interface.
Edge supports 20+ cryptocurrencies, including Litecoin. It enables quick access to view balances, make payments and exchange various coins and tokens. Edge leverages blockchain username technology for payments that don't require long addresses.
Edge offers 2-factor authentication, device-based authentication, and encrypted storage on devices for security. It also has secure backup solutions to protect against the loss of phones or hardware.
Pros:
Strong security and privacy
Sleek and easy mobile interface
Supports 20+ major cryptocurrencies
Blockchain username payments
Backed by HedgePoint & Blockchain Development Company
Cons:
Not as full-featured as Exodus wallet
Smaller selection of supported coins
No desktop or browser support
6. Jaxx Liberty
Jaxx Liberty is a versatile cryptocurrency wallet developed by Decentral, a blockchain company based in Canada. It's a popular choice for its broad platform support across mobile, desktop browser extensions, and desktop apps.
Jaxx Liberty stores private keys on users' devices. It has robust privacy features and does not collect or store any personal data. The wallet supports 70+ cryptocurrency assets, including Litecoin. It also allows in-wallet conversion between coins and tokens using integrated ShapeShift technology.
The interface provides detailed portfolio tracking and graphs. Jaxx Liberty utilizes industry-standard encryption and security protocols to keep wallets and keys safe. Customer support is available via email and Reddit.
Pros:
Wide range of supported platforms
70+ supported cryptocurrencies
Intuitive charts and portfolio tracking
Built-in ShapeShift exchange
Strong privacy standards
Cons:
Weaker security than hardware wallets
Lacks advanced features of some desktop wallets
Limited customer support options
7. Coinomi
Coinomi is a popular multi-currency wallet available for iOS, Android and also as a browser extension. The Hong Kong-based company was founded in 2014, making it one of the longest-running active mobile wallet projects.
Coinomi can store over 125 cryptocurrencies, including Litecoin. It provides a clean portfolio overview with price graphs and the ability to track balances across multiple coins and tokens. Coinomi integrates support for ShapeShift and Changelly for exchange to enable quick swaps between assets.
The wallet uses encrypted storage and industry best practices for securing keys and assets. Coinomi provides a 12-word recovery phrase and pin code for maintaining access to the wallet. Overall, it aims to balance usability with mainstream adoption in mind and security expected by crypto veterans.
Pros:
Support for over 125 cryptocurrencies
Backed by a well-established team since 2014
Quick swaps through ShapeShift and Changelly
Available on mobile and as a browser extension
Intuitive portfolio tracking
Cons:
Limited desktop support
Weaker security compared to hardware wallets
Most suitable for newer crypto users
8. Litevault
Litevault is a web wallet designed specifically for storing Litecoin. It offers a basic and easy-to-use interface accessible from any browser. Litevault is an open source project, so its code can be audited.
Private keys are encrypted and stored in the cloud when using Litevault. The wallet interface provides a Litecoin balance overview, transaction history, send/receive options, and address book management. Users can enable 2-factor authentication for an extra layer of account security.
Litevault aims to make LTC accessible to more mainstream audiences while still providing the functionality needed by most users. As an online web wallet, it relies on cloud security measures versus offline storage offered by hardware wallets.
Pros:
Specialized for Litecoin
Easy to use browser-based access
Beginner friendly interface
Open source codebase
Encrypted cloud storage of keys
Cons:
Less secure than offline wallets
Limited to only Litecoin
More vulnerable to cyber attacks than offline storage
Lacks features offered by some desktop wallets
9. Guarda
Guarda is a multi-currency wallet available as a browser extension and Web wallet. It supports over 40 cryptocurrencies, including Litecoin, and can also store supported ERC-20 tokens.
Guarda never actually controls or stores user funds. Private keys are securely managed by users locally. The wallet interface simply provides a way to view balances across supported assets and make transactions.
Beyond the desktop and browser-based wallet option, Guarda also offers a mobile wallet app for Android and iOS devices. All platforms provide an intuitive interface for transacting and managing supported cryptocurrency assets and tokens.
Pros:
Good variety of supported currencies
Non-custodial wallet gives user full control
Mobile, browser extension and web access
Easy to use across platforms
Built-in purchases with bank cards and exchanges
Cons:
Weaker security than cold storage wallets
Limited native desktop app options
Relatively new company founded in 2017
10. LiteAddress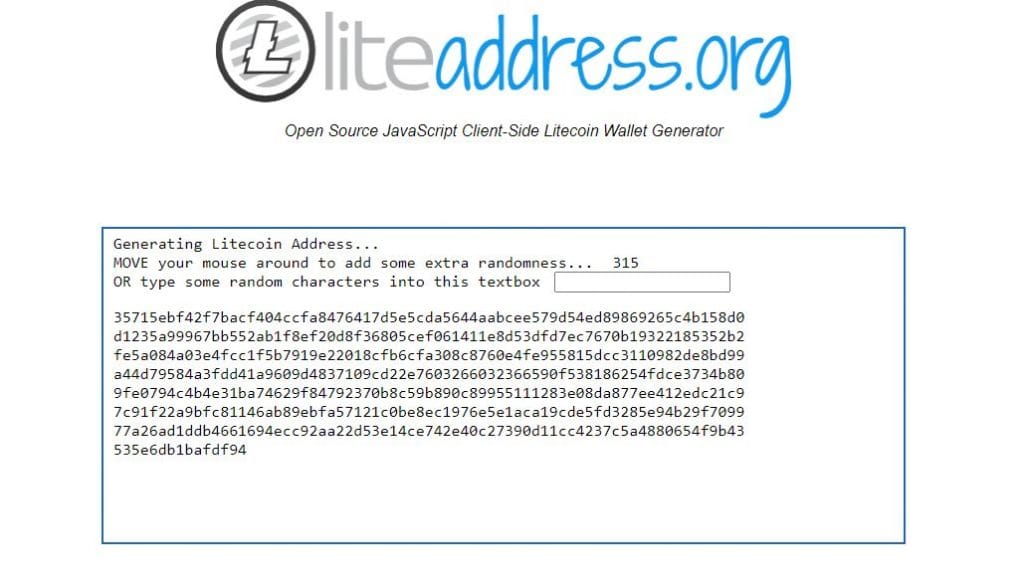 LiteAddress is an open-source paper wallet generator for creating offline Litecoin cold storage. Paper wallets enable keeping LTC in "cold storage" printed out or written on paper. Private keys are generated client-side in the browser and never sent online.
To create a paper wallet, users simply visit LiteAddress.org and move their mouse around to generate randomness. This creates the private key and LTC address completely offline. Users can then print or store this paper wallet in a secure place as an offline backup.
When ready to spend funds, the paper wallet can be imported into a software wallet by scanning the QR code or typing in the private key by hand. LiteAddress is one of the simplest cold storage methods for beginners.
Pros:
Provides completely offline cold storage
Open source paper wallet generator
Easy for crypto beginners to create
Secure long-term backup option
Cons:
Risk of paper wallet loss or physical theft
Not as convenient as mobile or software wallets
Accessing funds requires importing to online wallet
How to Pick the Best Litecoin Wallet
With so many options available in 2023, how do you determine the right Litecoin wallet? Here are a few key factors to consider:
Security – Hardware wallets like Ledger and Trezor provide best-in-class security with offline private key storage. Paper wallets are also extremely secure against cyber threats. Web and mobile wallets are more convenient but higher risk.
Supported platforms – What devices do you plan to use your wallet from? Select a wallet available on your desired platform whether iOS, Android, desktop OS or browser.
Control & customization – Some wallets like Electrum allow more customization of settings and fees. Others, like Exodus, focus more on ease of use. Assess how much control you want over transactions.
Multi-currency support – Will you only hold Litecoin or also other cryptocurrencies? Choose a multi-currency wallet if you want to manage other coins from one wallet.
Customer support – The level of customer support varies significantly between wallets. Make sure the project offers sufficient documentation and assistance if you require any help.
By weighing factors like these based on your own cryptocurrency needs, you can zero in on the right Litecoin wallet for your situation.
Comparison sheet of Top 10 Litecoin Wallets
| # | Wallet | Type | Platforms | Key Features |
| --- | --- | --- | --- | --- |
| 1 | Ledger Nano X | Hardware | Windows, Mac, Linux, iOS, Android | Multi-currency support, OLED display, Bluetooth connectivity |
| 2 | Trezor Model T | Hardware | Windows, Mac, Linux, Android | Open source, easy to use, supports 1000+ coins |
| 3 | Exodus | Desktop | Windows, Mac, Linux | Intuitive interface, built-in exchange, support for 100+ assets |
| 4 | Electrum | Desktop | Windows, Mac, Linux | Longstanding Bitcoin wallet, customizable, open source |
| 5 | Edge | Mobile | iOS, Android | Secure with privacy features, beginner friendly, supports 20+ coins |
| 6 | Jaxx Liberty | Mobile | iOS, Android, Windows, Mac, Linux, Chrome | HD wallet, shapeshift exchange, supports 70+ coins |
| 7 | Coinomi | Mobile | iOS, Android | Secure wallet, exchange via Shapeshift, supports 125+ assets |
| 8 | Litevault | Web | Browser | Open source, encrypted cloud storage, beginner friendly |
| 9 | Guarda | Web | Browser | Chrome extension Non-custodial multi-currency wallet, built-in exchange |
| 10 | LiteAddress | Paper | N/A | Offline cold storage, print or download paper wallet |
FAQs
Is Litecoin wallet safe?
Litecoin wallets are generally safe if following best practices. Make sure to enable all available security features like 2FA authentication. Never share private keys or seed phrases. Hardware wallets provide the highest safety through offline storage. Avoid public wi-fi when accessing online wallets.
Can I use the same Litecoin wallet for Bitcoin?
Multi-currency wallets like Exodus, Edge, and Jaxx support both Litecoin and Bitcoin. However, single currency wallets like Electrum and the Litecoin-specific LiteVault can only store LTC. Hardware wallets also support both.
What happens if I lose my Litecoin wallet?
You can recover your Litecoin as long as you have your seed phrase or private keys backed up. This is critical to do when setting up any wallet. If using a hardware wallet, you simply need your recovery phrase. For software and web wallets be sure to store your backup phrases externally in case of lost of hardware failure.
How do Litecoin transaction fees compare to Bitcoin?
One benefit of Litecoin is its lower transaction fees compared to Bitcoin. The average LTC fee is a few cents versus a couple of dollars for BTC. This is because Litecoin blocks are generated faster, every 2.5 minutes versus 10 minutes for Bitcoin. More capacity leads to lower fees per transaction.
Can I earn rewards with a Litecoin wallet?
Specific Litecoin wallets allow users to earn rewards and interest on their holdings. For example, Exodus has partnership programs that provide rewards when users exchange crypto or get loans. Lending platforms like Celsius Network also allow earning interest by lending out LTC holdings as part of their crypto services.
Conclusion
There are many excellent Litecoin wallets to pick from in 2023, depending on your priorities around security, functionality, platforms, and currencies supported. Leading choices include hardware wallets like the Ledger Nano X, software wallets like Exodus and Edge, web-based options like LiteVault and Guarda, and paper wallet generators like LiteAddress.
Read more about crypto:
Disclaimer
Any data, text, or other content on this page is provided as general market information and not as investment advice. Past performance is not necessarily an indicator of future results.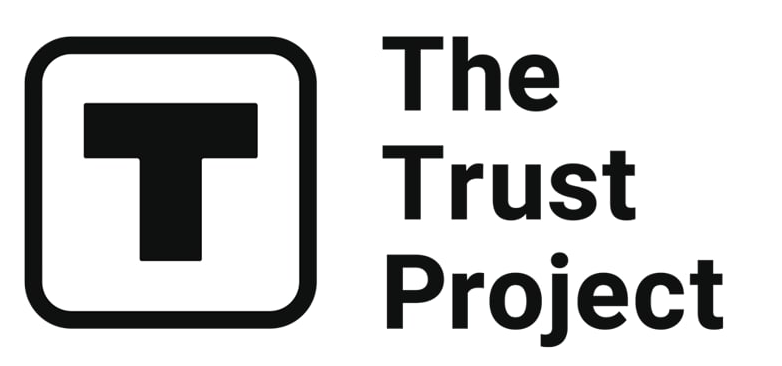 The Trust Project is a worldwide group of news organizations working to establish transparency standards.
Damir is the team leader, product manager, and editor at Metaverse Post, covering topics such as AI/ML, AGI, LLMs, Metaverse, and Web3-related fields. His articles attract a massive audience of over a million users every month. He appears to be an expert with 10 years of experience in SEO and digital marketing. Damir has been mentioned in Mashable, Wired, Cointelegraph, The New Yorker, Inside.com, Entrepreneur, BeInCrypto, and other publications. He travels between the UAE, Turkey, Russia, and the CIS as a digital nomad. Damir earned a bachelor's degree in physics, which he believes has given him the critical thinking skills needed to be successful in the ever-changing landscape of the internet. 
More articles


Damir is the team leader, product manager, and editor at Metaverse Post, covering topics such as AI/ML, AGI, LLMs, Metaverse, and Web3-related fields. His articles attract a massive audience of over a million users every month. He appears to be an expert with 10 years of experience in SEO and digital marketing. Damir has been mentioned in Mashable, Wired, Cointelegraph, The New Yorker, Inside.com, Entrepreneur, BeInCrypto, and other publications. He travels between the UAE, Turkey, Russia, and the CIS as a digital nomad. Damir earned a bachelor's degree in physics, which he believes has given him the critical thinking skills needed to be successful in the ever-changing landscape of the internet. 
Hot Stories
by Victor Dey
September 21, 2023
by Damir Yalalov
September 21, 2023
by Agne Cimermanaite
September 21, 2023
by Damir Yalalov
September 21, 2023
Latest News
by Victor Dey
September 22, 2023
by Cindy Tan
September 21, 2023
by Agne Cimermanaite
September 21, 2023
by Cindy Tan
September 21, 2023