United Arab Emirates healthcare company to introduce the first Metaverse hospital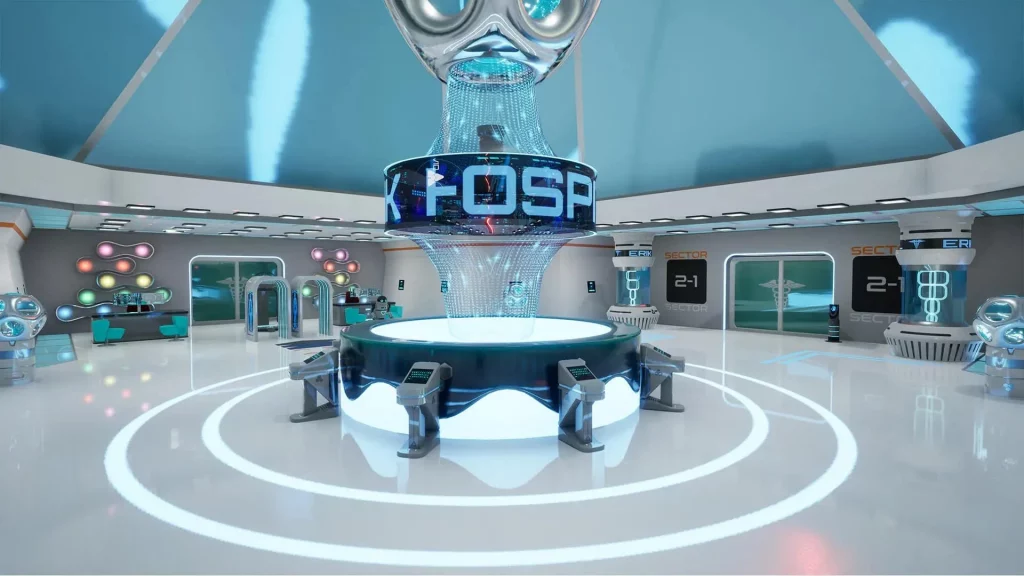 The United Arab Emirates (UAE) is launching the first-ever Metaverse hospital. Due in October this year, the organization will provide medical tourism services.
The hospital is the brainchild of Thumbay Group, a UAE-based healthcare company founded in 1998. The international business conglomerate operates in twenty sectors, including medical research, health communications, technology, media, events, and medical tourism.
The hospital will be accessible via such technologies as Augmented Reality, Virtual Reality, and face recognition. Individuals will be able to visit and communicate with doctors using their avatars.
"This will be a complete virtual hospital where people will come with an avatar and consult with the doctor. To cater to medical tourism, we will allow patients to see what the hospital looks like in the Metaverse if they travel and come to Thumbay healthcare facility," says the founder and president of Thumbay Group, Dr. Thumbay Moideen.
In addition, the technology aims to help long-term care patients that have been bedfast for six months or are paralyzed. The hospital will give these individuals VR and AR headsets to see their homes.
Dr. Moideen explains: "For example, a Sri Lankan person has been with us for a long period of time who was paralyzed after a car accident, and his sensory motions are gone, but only his brain is functioning. He can virtually visit his room in Sri Lanka through AR and VAR technology. This motivates long-term care patients and gives them hope that they can go back to their country."
The United Arab Emirates is advanced in technology adoption. For instance, in May this year, Dubai's Virtual Assets Regulatory Authority announced the establishment of its headquarters within The Sandbox Metaverse.
Read related posts:
Disclaimer
In line with the Trust Project guidelines, please note that the information provided on this page is not intended to be and should not be interpreted as legal, tax, investment, financial, or any other form of advice. It is important to only invest what you can afford to lose and to seek independent financial advice if you have any doubts. For further information, we suggest referring to the terms and conditions as well as the help and support pages provided by the issuer or advertiser. MetaversePost is committed to accurate, unbiased reporting, but market conditions are subject to change without notice.
About The Author
Valeria is a reporter for Metaverse Post. She focuses on fundraises, AI, metaverse, digital fashion, NFTs, and everything web3-related.Valeria has a Master's degree in Public Communications and is getting her second Major in International Business Management. She dedicates her free time to photography and fashion styling. At the age of 13, Valeria created her first fashion-focused blog, which developed her passion for journalism and style. She is based in northern Italy and often works remotely from different European cities.You can contact her at [email protected]
More articles


Valeria is a reporter for Metaverse Post. She focuses on fundraises, AI, metaverse, digital fashion, NFTs, and everything web3-related.Valeria has a Master's degree in Public Communications and is getting her second Major in International Business Management. She dedicates her free time to photography and fashion styling. At the age of 13, Valeria created her first fashion-focused blog, which developed her passion for journalism and style. She is based in northern Italy and often works remotely from different European cities.You can contact her at [email protected]
Hot Stories
by Victor Dey
December 01, 2023
by Victor Dey
November 30, 2023
by Kumar Gandharv
November 30, 2023
by Victor Dey
November 30, 2023
Latest News
by Victor Dey
December 01, 2023
by Alisa Davidson
December 01, 2023
by Kumar Gandharv
December 01, 2023
by Alisa Davidson
December 01, 2023