In Brief
Sotheby's will auction the manuscript of Neal Stephenson's "Snow Crash" on February 27
The collection, dubbed "Infocalypse," features a set of items related to the novel.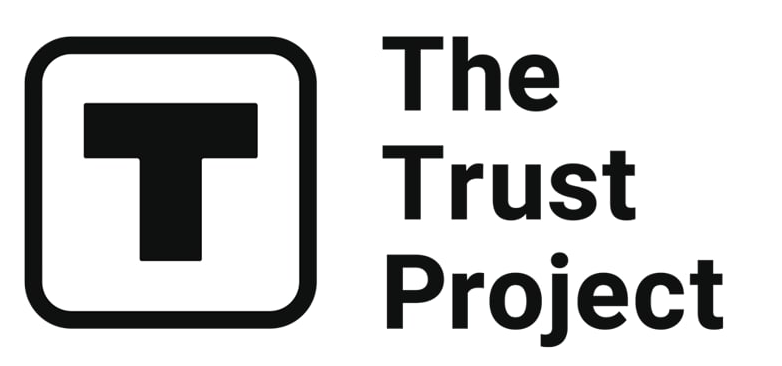 The Trust Project is a worldwide group of news organizations working to establish transparency standards.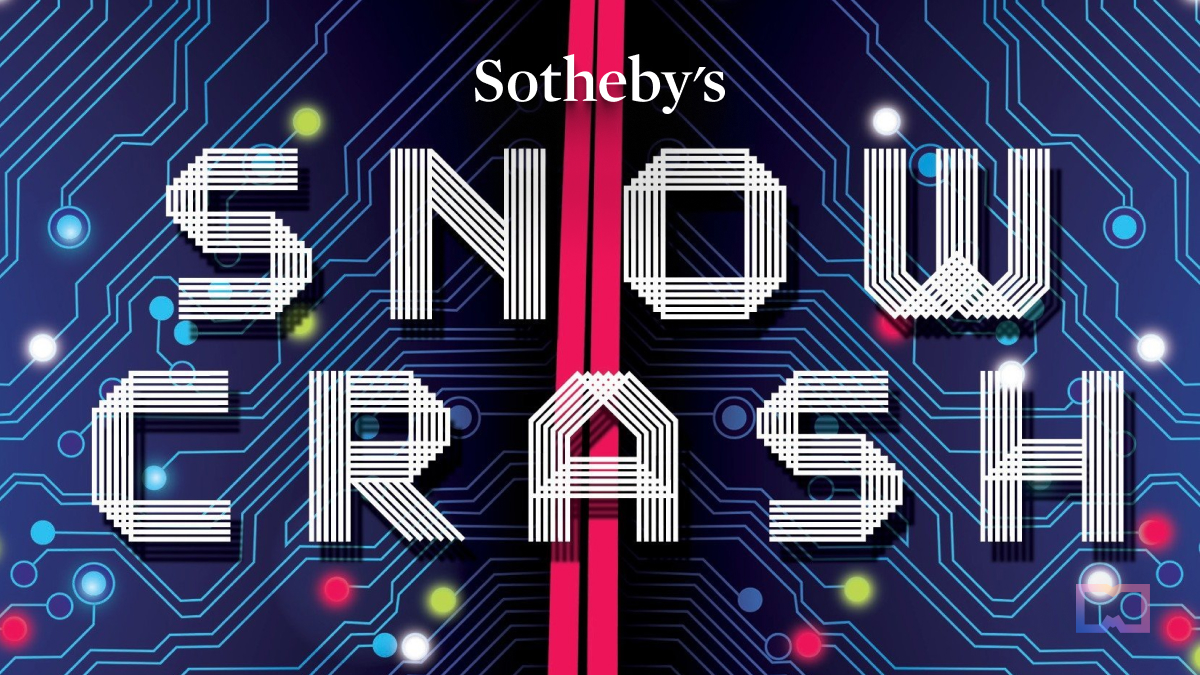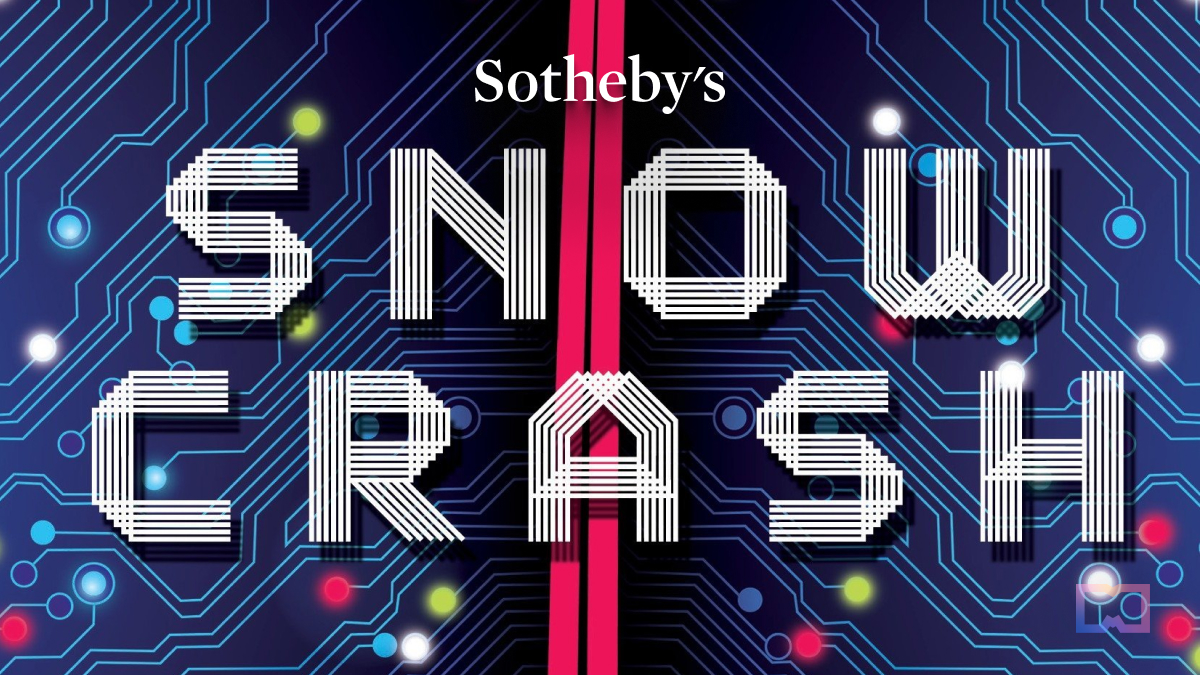 Neal Stephenson's "Snow Crash," published in 1992, is considered one of the most important science fiction novels of the past few decades. The book has been credited with coining the term "metaverse" and popularizing the concept, and now metaverses have become a component of many video games, virtual reality, and desktop experiences. The novel also popularized the term "avatar," which inspired James Cameron for the eponymous movie. 
On February 27, Sotheby's will auction an open edition digital art collection dubbed "Infocalypse." The curated set of items aims to celebrate the 30th anniversary of Snow Crash's publication while telling the story of one of the most influential works of the modern era.
The manuscript of Snow Crash is the second lot of the collection. According to Sotheby's website, it is "wrapped in original Xerox 4200 Paper" with masking tape. The manuscript contains hand-written corrections and notations made by Stephenson himself. So, for the first time, the public will discover all the changes and additions to the novel. The estimated price of the lot is between $40,000 and $60,000.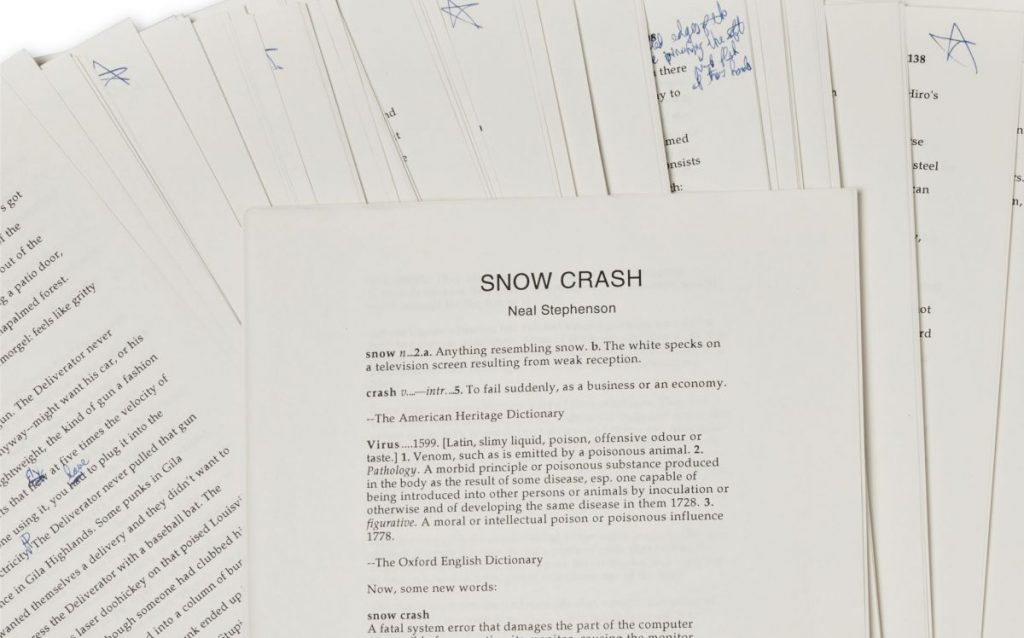 Neal Stephenson's fans will also have an opportunity to collect Bruce Jensen's original painting used as the cover for the 1993 edition of Snow Crash and the leather jacket meant to be worn by one of Snow Crash's heroes. More than that, the collection features the "Sword One" NFT and item created by Weta Workshop, the original typesetting manuscript for the novel, and some surviving materials from the initial graphic concept of Snow Crash.
Sotheby's will also release a set of generative art NFTs dedicated to the book.
Read related posts:
Disclaimer
Any data, text, or other content on this page is provided as general market information and not as investment advice. Past performance is not necessarily an indicator of future results.