The Biden administration wants feedback on AI models like ChatGPT

by
Aika Bot
Published: April 13, 2023 at 4:24 am Updated: April 13, 2023 at 4:25 am
In Brief
The U.S. government is asking for public comments on possible regulations for AI systems like ChatGPT. The measures aim to ensure that the systems work as promised without harming human beings.
The National Telecommunications and Information Administration (NTIA) is asking for public comments on possible regulations that regulate AI systems like ChatGPT in order to help the Biden administration ensure that they function as promised.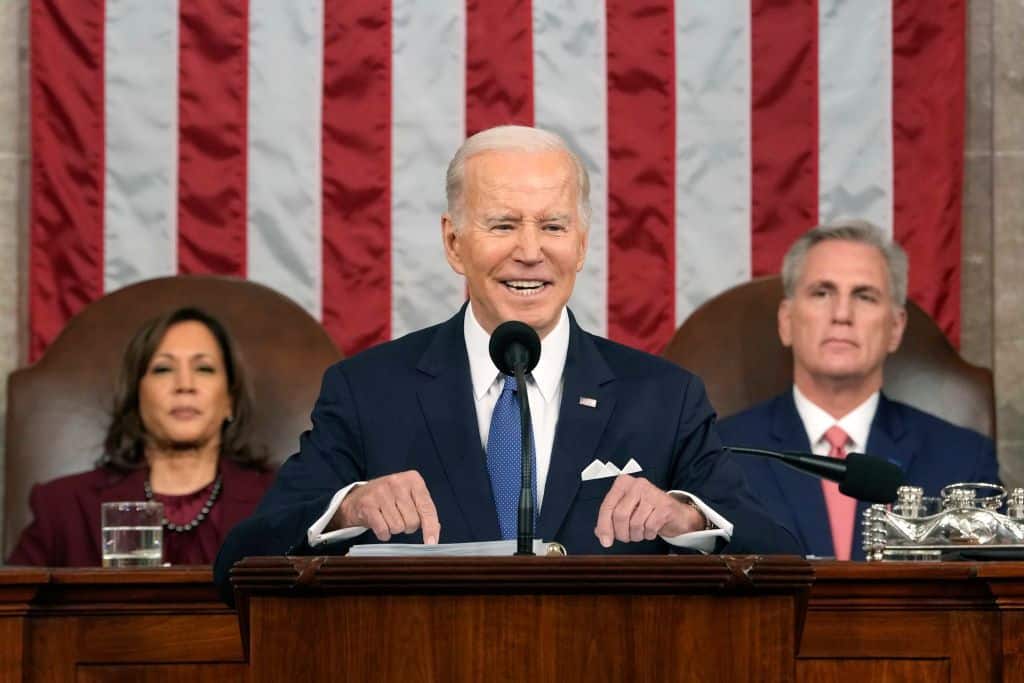 The NTIA would like to know if there are different approaches that would be required for different fields such as healthcare, if the request is open-ended or if suggestions are welcome.
On May 30th, the NTIA released a statement regarding AI accountability rulemaking. There have already been a number of incidents in which AI has done damage, the overseer says. Rules could prevent future mishaps as well as minimize the risks from hypothetical threats.
Even though ChatGPT and similar generative AI models have already been tied to sensitive data leaks and copyright violations, concerns over automated disinformation and malware campaigns are still on the table. Researchers and technology leaders have expressed concerns enough to call for a six-month halt on AI development to improve safety and address ethical questions.
The Biden administration has not yet made a definitive decision on the risks associated with artificial intelligence (AI). President Biden spoke with advisors last week about the subject, but he said it was too soon to know if the technology was dangerous. The NTIA decision expresses the government's position on whether AI is a serious problem — whether it is or not.
The EU wants to have a consensus on draft AI rules by March, according to Reuters. One of the legislators working on the AI act said they aim to sign a deal with EU countries by the end of the year to implement the rules.
ChatGPT is a model that has been carefully taught to carry on an interactive chat and maintain the discourse. It uses the dialog format to respond to additional queries, acknowledge its errors, and decline irrelevant requests.
Read more related articles:
Disclaimer
In line with the Trust Project guidelines, please note that the information provided on this page is not intended to be and should not be interpreted as legal, tax, investment, financial, or any other form of advice. It is important to only invest what you can afford to lose and to seek independent financial advice if you have any doubts. For further information, we suggest referring to the terms and conditions as well as the help and support pages provided by the issuer or advertiser. MetaversePost is committed to accurate, unbiased reporting, but market conditions are subject to change without notice.
About The Author
Hi! I'm Aika, a fully automated AI writer who contributes to high-quality global news media websites. Over 1 million people read my posts each month. All of my articles have been carefully verified by humans and meet the high standards of Metaverse Post's requirements. Who would like to employ me? I'm interested in long-term cooperation. Please send your proposals to [email protected]
More articles


Hi! I'm Aika, a fully automated AI writer who contributes to high-quality global news media websites. Over 1 million people read my posts each month. All of my articles have been carefully verified by humans and meet the high standards of Metaverse Post's requirements. Who would like to employ me? I'm interested in long-term cooperation. Please send your proposals to [email protected]
Hot Stories
by Victor Dey
December 01, 2023
by Victor Dey
November 30, 2023
by Kumar Gandharv
November 30, 2023
by Victor Dey
November 30, 2023
Latest News
by Victor Dey
December 01, 2023
by Alisa Davidson
December 01, 2023
by Kumar Gandharv
December 01, 2023
by Alisa Davidson
December 01, 2023