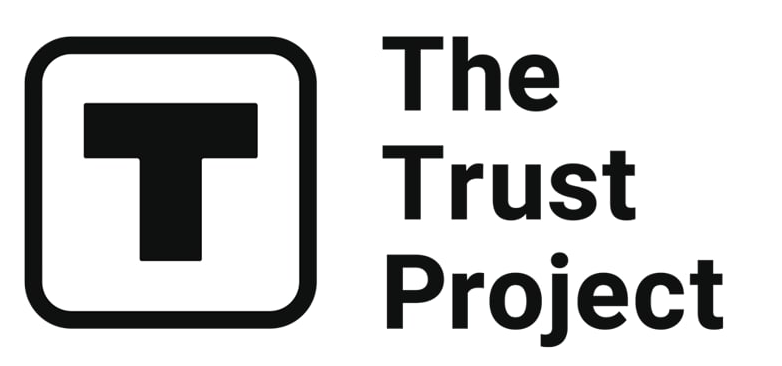 The Trust Project is a worldwide group of news organizations working to establish transparency standards.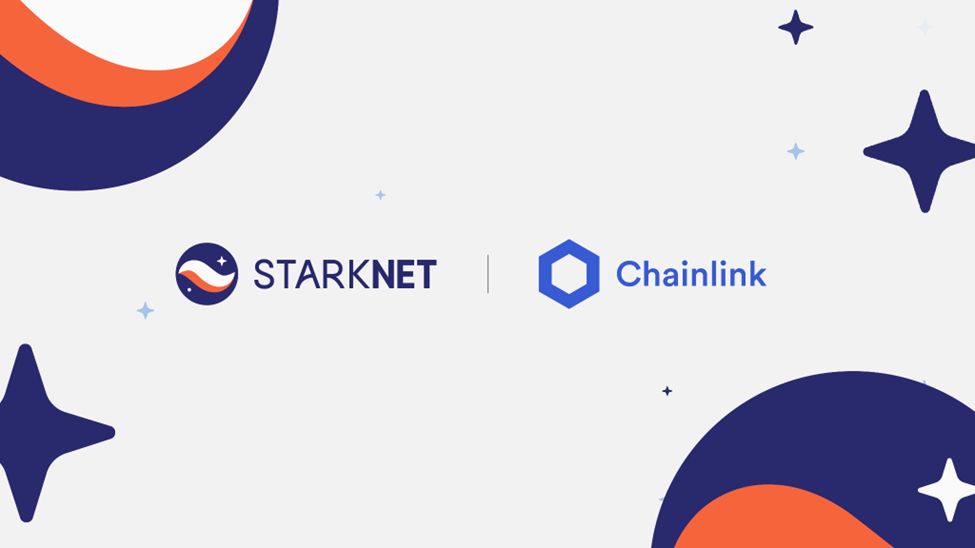 As part of the partnership, StarkWare will be joining the Chainlink SCALE program and making Chainlink Price Feeds available on Starknet testnet
TEL AVIV, Israel – Feb 6, 2023 — StarkWare, inventor of STARK-technology to make blockchain scalable for mass adoption, today announced an upcoming partnership with Chainlink Labs, the team helping build the industry-standard Web3 services platform, to accelerate adoption of Starknet and expand its development throughout its ecosystem. With this partnership, StarkWare will be officially joining the Chainlink SCALE program and making Chainlink Price Feeds available on StarkNet testnet.
As part of the Chainlink SCALE program, Starknet tokens will cover certain operating costs for Chainlink oracle nodes. This will equip Starknet developers with access to low-cost Chainlink oracle services and Data Feeds. This partnership will establish a sustainable economic system between Starknet and Chainlink, and provides an infrastructure from which Starknet developers can build highly performant, increasingly complex, and secure smart contract applications.
"We're excited to be joining the Chainlink SCALE program to provide our ecosystem of developers with access to the industry standard for oracle services, enabling a next-generation of globally scalable Web3 applications to be built on Starknet," said Eli Ben-Sasson, Co-Founder and President at Starkware. "We look forward to continuing our collaboration and welcome the passionate Chainlink community into the Starknet ecosystem."
With the newly announced partnership, along with joining Chainlink Lab's SCALE program, Chainlink oracle networks on Starknet are expected to operate at high speeds and low costs for users and developers.
"We're thrilled to have StarkNet joining the Chainlink SCALE program, further supporting the upcoming deployment of Chainlink oracle services on StarkNet mainnet," said Sergey Nazarov, Co-Founder of Chainlink. "By reducing the operating costs of oracle nodes, StarkNet is able to accelerate its ecosystem's growth and become a more attractive environment for building scalable dApps in the Web3 ecosystem."
Chainlink Data Feeds are now live on the Starknet testnet, and anticipated to launch on Starknet mainnet in the near future. Once feeds are deployed on mainnet, StarkWare's participation in the Chainlink SCALE program will serve as a major accelerant to Starknet's steady growth. To learn more, please visit the StarkWare blog.
# # #
About Starkware
StarkWare is leading the way in scaling Ethereum. It has built Validity-based Layer 2 solutions: StarkEx and StarkNet. The company pioneered the STARK proof and made this groundbreaking cryptographic system accessible through the Cairo programming language. StarkWare's solutions, which rely on Ethereum's security, have settled over $800B, and over 330M transactions, minted more than 95M NFTs, and serve hundreds of thousands of users.
About Chainlink
Chainlink is the industry-standard Web3 services platform that has enabled trillions of dollars in transaction volume across DeFi, insurance, gaming, NFTs, and other major industries. As the leading decentralized oracle network, Chainlink enables developers to build feature-rich Web3 applications with seamless access to real-world data and off-chain computation across any blockchain and provides global enterprises with a universal gateway to all blockchains.
Learn more about Chainlink by visiting chain.link or reading the developer documentation at docs.chain.link. To discuss an integration, reach out to an expert.
Contact at StarkWare:
+972 52 685 2055
Telegram: @nathanjef
For media kit click here
Disclaimer
Any data, text, or other content on this page is provided as general market information and not as investment advice. Past performance is not necessarily an indicator of future results.