In Brief
Ripple price analysis is bearish today
XRP/USD broke below $0.046 yesterday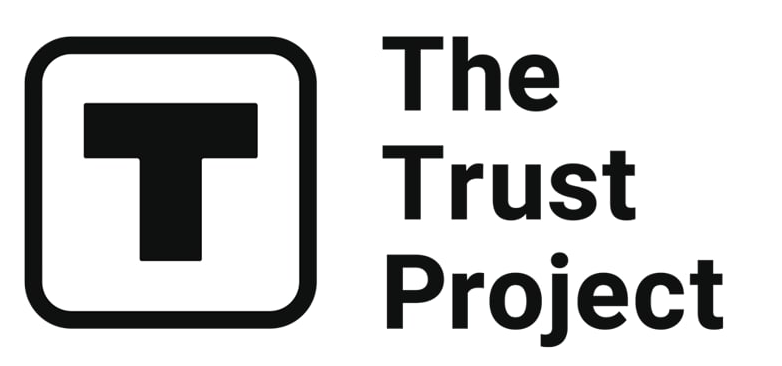 The Trust Project is a worldwide group of news organizations working to establish transparency standards.

The price of XRP has been on a downward trend, breaking below the $0.046 support level yesterday. This indicates that selling pressure remains strong in the market, and no sign of a reversal soon. With the Hinman documents now released, Ripple's chances of winning its SEC lawsuit and potentially boosting XRP in the long run. Traders should continue to be cautious when trading this digital currency.
In a recent tweet posted by Ripple's general counsel, it was announced that the company had obtained documents detailing former SEC director William Hinman's speech about Ethereum being a non-security. The release of these documents has sparked renewed interest in how Ripple will be affected by the SEC's verdict on whether or not XRP is considered a security.
Despite this uncertainty, XRP remains an appealing crypto asset due to its liquidity and low transaction fees. For traders looking for more volatility in their trades, XRP might be a good option to consider.
Ripple (XRP) technical outlook
The XRP price has been in a downward trend for months now, and it doesn't look like things will change anytime soon. There have been some brief rallies over the past few weeks, but these haven't lasted very long and have ultimately given way to more selling pressure. Additionally, the XRP market cap has continued to slip, occupying only the sith spot on Coinmarketcap rankings.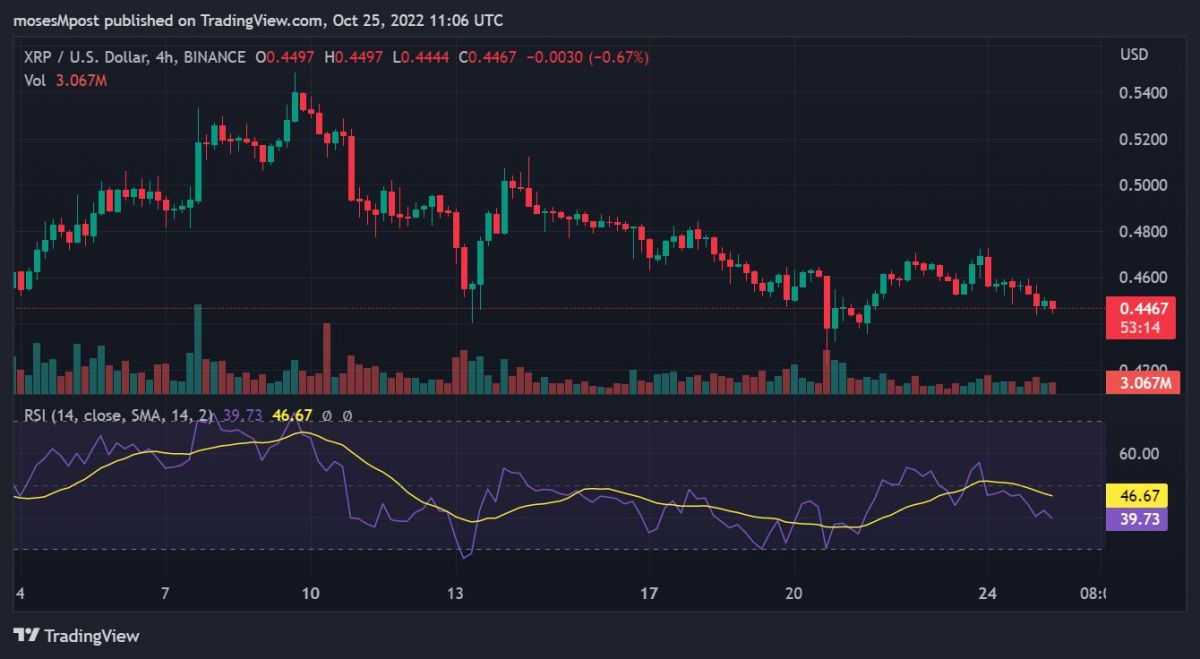 The RSI for Ripple (XRP) is approaching the overbought region, and this may indicate that it could be due for a correction. However, the price action has been mostly negative since the beginning of this year.
The Ichimoku Kinko Hyo chart for XRP is also indicating a bearish bias. The price has been below the cloud, indicating that there could be more pressure on selling in the short term.
If you are looking to trade Ripple, it may be a good idea to wait for some price consolidation or a correction before entering any long positions. Alternatively, you can look for short-term trading opportunities on pullbacks to the key support levels.
The following are key things you should know about Ripple Events in 2022:
DeFi Con NYC. August 11-12 | New York, NY.
The DeFi community grew a lot in the past several years. Last August, experts from around the world came to New York City for a big conference called DeFi Con NYC. There, attendees could learn about the latest trends and developments in decentralized finance. Keynotes, panels, and workshops were presented by a wide range of experts, each with unique insights into this exciting field.
Apex Developer Summit. September 6-8 | Las Vegas, NV.
In September, thousands of XRP enthusiasts gathered in Las Vegas for the Apex 2022 conference. Hosted by Ripple and the XRPL Foundation, this event was focused on developers working with the XRP Ledger and other parts of the XRP ecosystem. During the three-day conference, attendees had access to a wide range of talks, workshops, and networking events. There were also numerous opportunities to hear from industry experts, including presentations by Ripple CEO Brad Garlinghouse and CTO Stefan Thomas.
TOKEN2049 Asia. September 28-29 | Singapore.
In September 2022, TOKEN2049 Asia was held in Singapore. This premier crypto event brought together industry leaders, entrepreneurs, and enthusiasts worldwide to explore the latest trends in tokens and blockchain-based finance. Attendees had access to a wide range of talks, panel discussions, and networking events. Keynotes included presentations by leading crypto experts, including Ripple CEO Brad Garlinghouse and XRPL co-founder Wietse Wind.
Money 20/20 USA. October 23-26 | Las Vegas, NV.
Money 20/20 USA is one of the world's largest and most influential financial technology conferences. Every year, thousands of individuals attend this event to connect with industry leaders, learn about new trends and developments, and discover exciting opportunities for the future. At this year's conference, attendees have had access to countless talks, workshops, and networking events. Keynotes included presentations by leading financial technology executives, such as Brad Garlinghouse from Ripple and Charlie Lee from Litecoin.
Ripple Swell Global 2022. November 16-17 | London, UK.
Swell Global 2022 is Ripple's annual flagship event, bringing together the world's most influential minds in finance and technology for two days of networking and learning. Featuring speakers from key players in the industry, such as Ripple CEO Brad Garlinghouse, Swell Global 2022 provides attendees with a unique opportunity to connect with peers and explore the latest trends in blockchain, digital payments, and financial services. Whether you're a crypto enthusiast or an industry expert, Swell Global is the place to be in November 2022.
Conclusion
Overall, Ripple (XRP) is an interesting cryptocurrency to watch, as it has shown some strong price movements recently and has a lot of potential for growth in the long term. However, due to its high volatility, it may be best suited to more experienced traders who understand the risks involved in trading cryptocurrency.
Read related articles:
Disclaimer
Any data, text, or other content on this page is provided as general market information and not as investment advice. Past performance is not necessarily an indicator of future results.