Peer Acquires Elite Team of Engineers Behind Zenly's Popular 3D Maps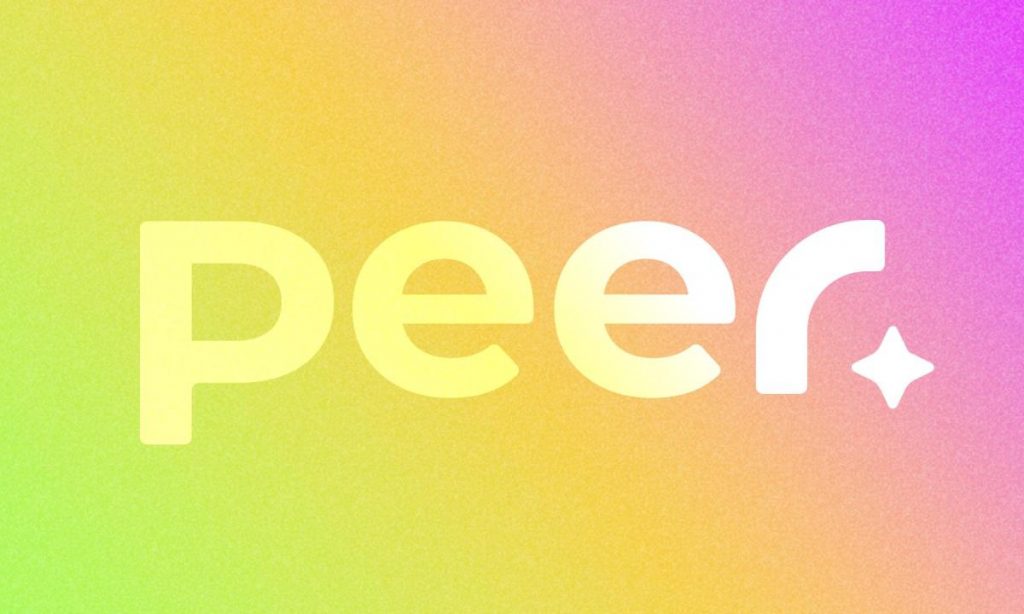 Seattle, Washington, 1st February, 2023, Chainwire
Peer today announced the hiring of a specialist team of engineers from Zenly to develop its AI-powered 3D maps. The team, known in tech circles by its codename "Wonka," developed Zenly's innovative 3D social maps platform that grew to more than 160 million downloads worldwide and 35 million daily active users in 2022.
"Zenly users adored its polished and delightful features," explained Tony Tran, Founder & CEO of Peer Inc. "We're huge fans as well, and we look forward to working with the Wonka team to recreate that magic and take it to the next level."
With this acquisition, the company will be able to fast-track the development of its gamified social network, "Peer." The highly anticipated app will be available on both iOS and Android in Q2 2023.
"We have an aggressive roadmap to deliver the features that Zenly users loved in an all-new platform they will rave about" said Milan Bulat, Wonka's former lead engineer and now Peer's Head of Maps. "Peer will completely transform the way people experience their world."
Peer is revolutionizing social networking by integrating AI, AR, and blockchain technology into a unique, planet-scale 3D map that delivers a game-like, immersive social experience. Core to the app is the ability for users to construct their personal "places graph," a map of people, places, and memories, making it easy for day-to-day navigation, revisiting memories in real-world locations, and discovering new worlds shared by others.
"Our 3D maps sit at the intersection of the digital and physical worlds, enabling users to access both simultaneously," said Tran. "We see it as a globally connected experience. This is an opportunity to create an exciting new world and bring back the emotional connection and sense of belonging that has been stripped from today's social networks."
Peer has launched peerclub.com to allow former Zenly users and early adopters to secure their usernames for the upcoming app launch. By doing so, they will also gain early access to exclusive rewards, secret moves, unlocks, and other engaging gamified features.
To learn more about Peer Inc. and Peer's ecosystem, visit peer.inc.
About Peer Inc.
Peer Inc. is a social media company focused on building the social network of the future. The company is developing a range of innovative products that combine cutting-edge technologies like blockchain, augmented reality, artificial intelligence and computer vision to allow people to see, share and interact in exciting new ways. To learn more, please visit peer.inc and follow Peer Inc. on Twitter @peerglobal.
Contact:
Jonathan Ghent
Peer Inc.
[email protected]
Read more related news:
Disclaimer
In line with the Trust Project guidelines, please note that the information provided on this page is not intended to be and should not be interpreted as legal, tax, investment, financial, or any other form of advice. It is important to only invest what you can afford to lose and to seek independent financial advice if you have any doubts. For further information, we suggest referring to the terms and conditions as well as the help and support pages provided by the issuer or advertiser. MetaversePost is committed to accurate, unbiased reporting, but market conditions are subject to change without notice.
About The Author
Chainwire is the top blockchain and cryptocurrency newswire, distributing press releases, and maximizing crypto news coverage.
More articles


Chainwire is the top blockchain and cryptocurrency newswire, distributing press releases, and maximizing crypto news coverage.
Hot Stories
by Victor Dey
December 07, 2023
by Victor Dey
December 06, 2023
by Victor Dey
December 06, 2023
by Kumar Gandharv
December 06, 2023
Latest News
by Alisa Davidson
December 07, 2023
by Alisa Davidson
December 07, 2023
by Victor Dey
December 07, 2023
by Kumar Gandharv
December 07, 2023