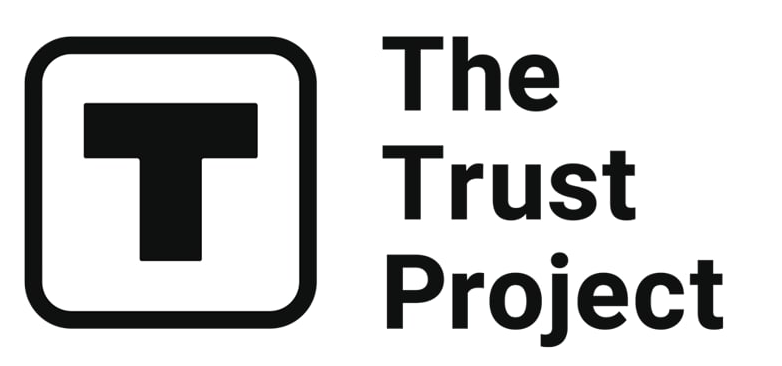 The Trust Project is a worldwide group of news organizations working to establish transparency standards.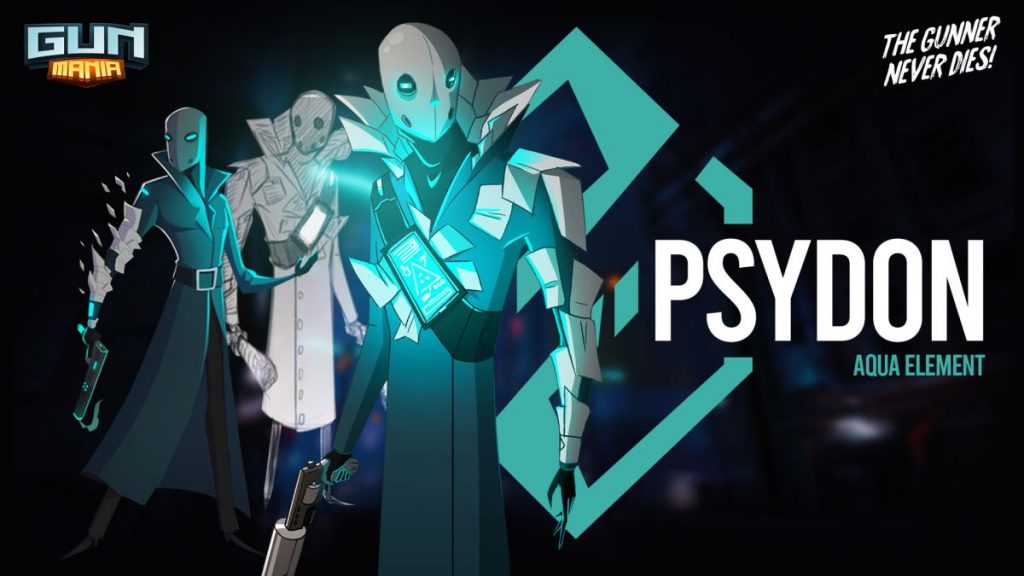 Gun Mania was a late 2021 NFT play-to-earn project that aspired to become the leading game on the Binance Smart Chain. It had a clear vision, a promising mission, and a detailed plan with a set strategy. The game was receiving recognition, and people invested in it and looked forward to its launch. However, it lacked perhaps the most important part of the creativity-focused NFT market – art that wasn't stolen.
The Middle East-based Gun Mania team stole art from a character designer and concept artist Minh Kieu. Without his knowledge, more than 30 of his artworks including game characters, became an NFT play-to-earn game on which people relied for an investment. The entire website of Gun Mania was created around Kieu's art that he drew more than three years ago in college.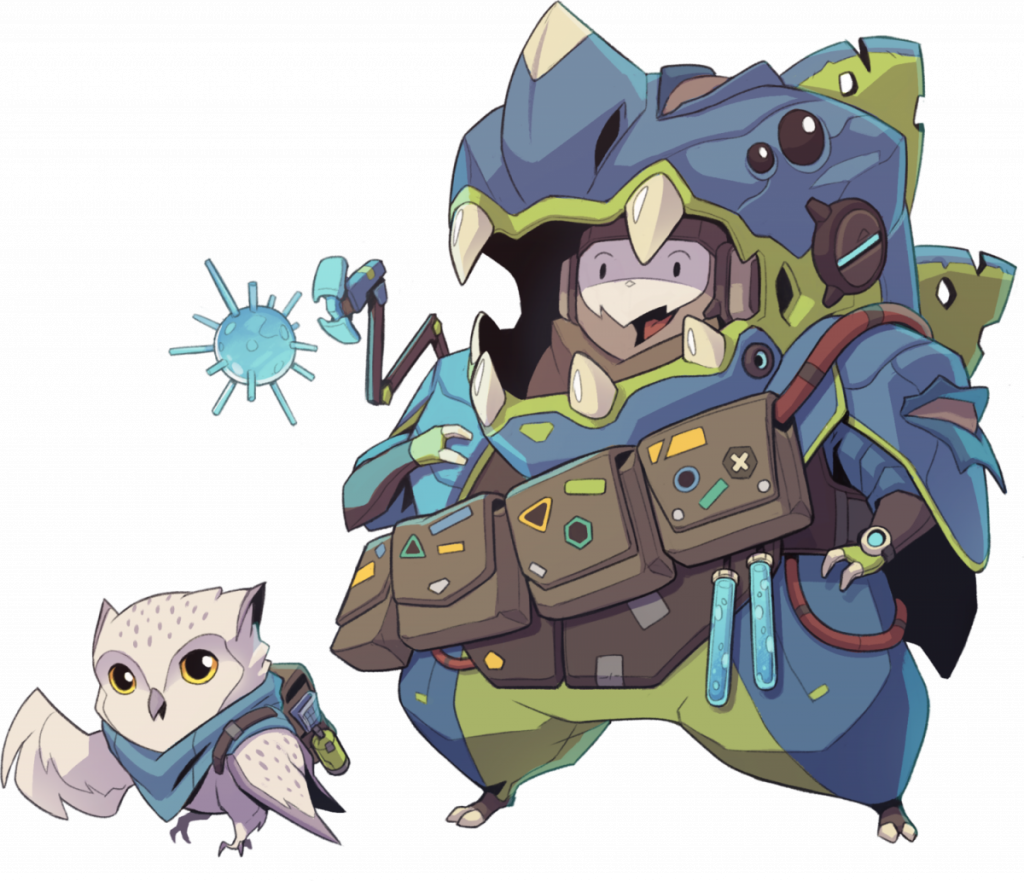 The artist's collection was stolen from his ArtStation account. Kieu only learned about Gun Mania after his acquaintance saw his art in a publicly promoted NFT game. In an interview with Metaverse Post, Kieu shared how his art became an NFT game without his knowledge.

The NFT game tried to play the victim
The artist and his friends began spreading the message about the theft throughout social media. Kieu confronted Gun Mania and sent an email asking to remove his art immediately.
Gun Mania responded with an excuse that they bought the art on Fiverr, thinking the seller was Kieu himself. The project's team attempted to convince Kieu that they were victims too, but the story didn't add up.
Kieu's name was put on the copyright claim, which said that he sold his art to the NFT game through Fiverr.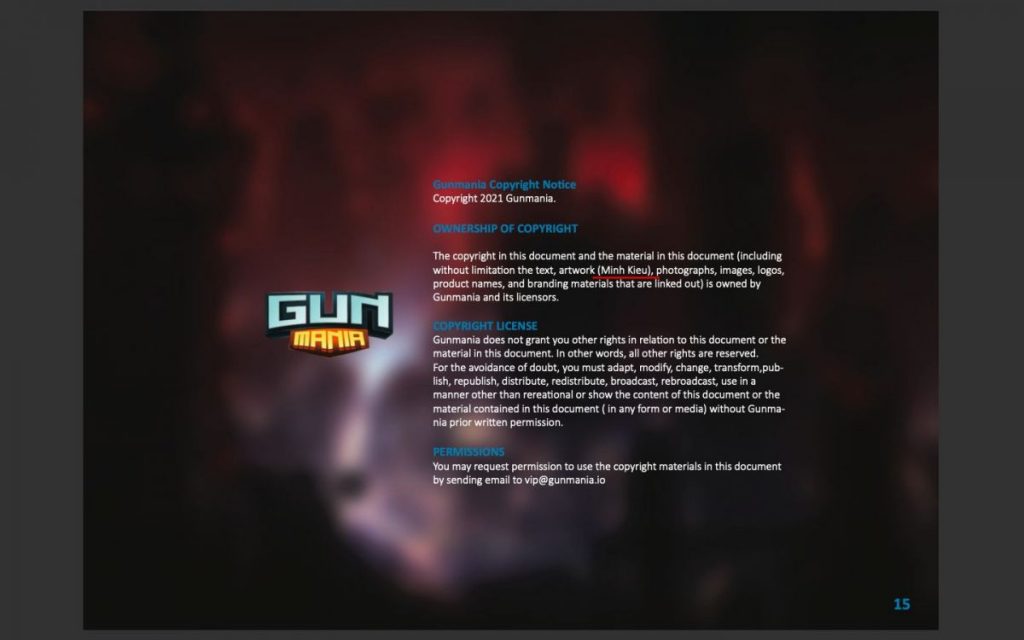 "If they had purchased work from an impostor of mine on Fiverr, they should at least have a transaction note, an invoice, a receipt, or at least my signature copyright—a copyright transfer. I requested the proof of their Fiverr purchase, but they couldn't provide it," the artist said.
Then, the team asked the artist to sell his copyright and told Kieu they would pay for the rights to the art. Clearly, Kieu refused to cooperate with an NFT scam project that steals art (or buys it through a platform without reassuring the seller is the artist).
The project's investors weren't happy
Some Gun Mania investors began to send private messages to Kieu and blamed him for their financial loss as the project was shutting down. The project's supporters also tried to justify the art theft by saying that "people need jobs." People who supported this NFT game started to flame Kieu online, saying that because of him they lost thousands of dollars.
"The worst thing about P2E games is that they are regarded as a job. For instance, Gun Mania's people began angrily messaging me. It seemed like they were treating this game as a job because shutting it down meant they were losing their job or an investment. So they blamed it all on me before they asked me to join their NFT game project," Kieu said.
Kieu mentioned the apparent flaws of Gun Mania, including the inconsistent art style, which should be considered a red flag in any NFT project.
"There was that gap between the style of the 24 characters from the first part of a collection, then the other set of five from another, and two more that had a drastically different style because of the time gap between when I created them. The styles were inconsistent, which is important to notice since a game company should have an art director to keep the art style consistent."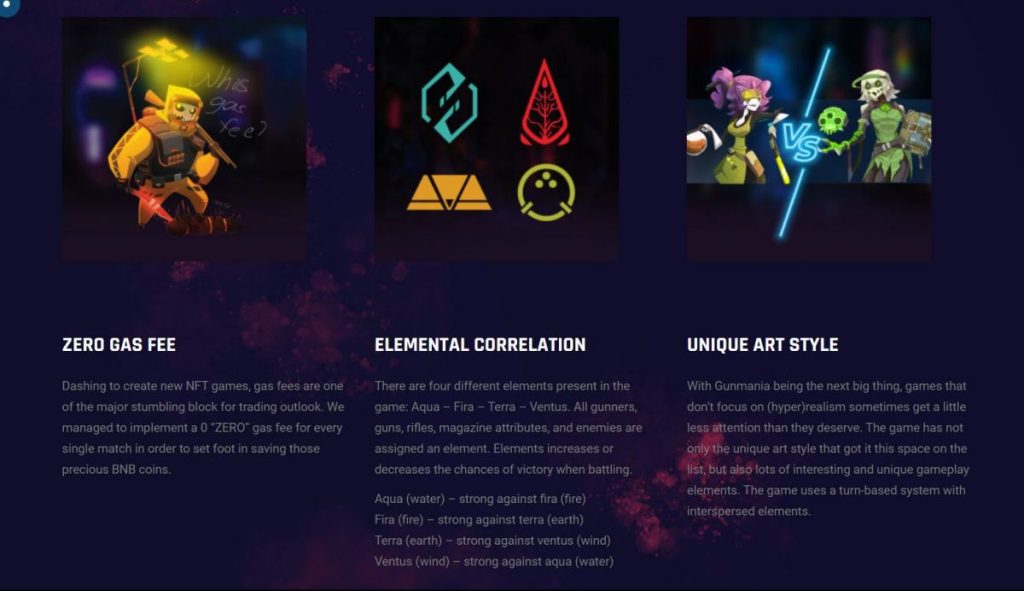 Taking the scam project down
By the time Kieu was done, most of the art was gone from the website, but not all. There were still some posts from Gun Mania on Reddit, Facebook, and even YouTube, where gamers reviewed the game in detail.
"The art has sentimental value to me because it represents my growth, where I begin my art journey. So, seeing this being used to make money, it's pretty awful," Kieu said. "And yet I'm just one of the many examples."
Kieu reached out to his college, as the stolen work was created during his studies. However, he couldn't get much help because, currently, there aren't any copyright laws concerning NFTs.
The only way that it was possible to "get back" at Gun Mania and force them to take the art off was by ruining their reputation. Especially since their company seemed to be based somewhere in the Middle East, most likely Iran, so even the U.S. jurisdiction was incapable of doing anything.
"I received legal help on the U.S. Copyright law and basic protection and rights. I already have a copyright when I create work. I have the source code and the timestamp, which prove that my works are mine," Kieu said.
The artist is reluctant to use NFTs
"So far, I see that NFTs cause more problems than they create solutions," Kieu said of NFTs.
The artist believes in the use of blockchain technology, though he admits that NFTs brought art thieves into play. Instead of monetizing projects, one has to worry about not getting their art stolen. This is something Kieu and other artists didn't have to worry about as much before the NFT era.
"Before NFTs, I never had to worry about art theft, but now, they [Gun Mania] were making money on the fruit of my labor. It's very disrespectful. I've never seen cases like this before."
"I didn't sleep after I saw my art stolen. It was midterm when the theft happened, and I got extremely mentally frustrated. I wanted to focus on my school projects, but then I had to focus on reclaiming my art, keeping track of what is going on, what is happening, and when will these guys give up and give me back my art," Kieu shared. "On top of that, my energy was wasted, my mental focus scattered; Gun Mania's investors attacked me on Twitter as if I had destroyed their livelihood."
Art and blockchain companies are taking steps to reduce digital art theft
Last month, the largest NFT marketplace, OpenSea, took action against the prevailing problem of NFT theft by implementing image recognition technology and dedicated human review systems, which include upgraded account verification.
In January, OpenSea disabled the free minting tool that allowed minting up to 50 items without a cost, and since then, it's been limiting the number of NFTs a user can make. The reason behind it is the misuse of the feature — "over 80% of the items created with this tool were plagiarized works, fake collections, and spam," the company wrote.
DeviantArt, an art-focused community platform from 2000, recently introduced "DeviantArt Protect" for NFTs to notify artists in case their art is stolen and listed on an NFT marketplace. However, the company admitted that it's complicated to remove stolen art from the markets — "the copyright status of NFTs is complicated and largely unsettled in court," DeviantArt's representative said.
Yet, perhaps the most recent NFT fraud detection platform, Doppel, raised $5 million in a seed round led by FTX Ventures. The project aims to use AI technology to detect and remove counterfeit digital collectibles from NFT marketplaces.
Read related posts:
Disclaimer
Any data, text, or other content on this page is provided as general market information and not as investment advice. Past performance is not necessarily an indicator of future results.