How Horizon Blockchain Games is Revolutionizing Gaming with Sequence Wallet: An Interview with Co-Founder Michael Sanders


by
Karolina Gaszcz
Published: June 21, 2023 at 10:00 am Updated: June 21, 2023 at 10:00 am

In Brief
Horizon Blockchain Games, founded in 2018, is revolutionizing the gaming industry through blockchain technology, as it develops cutting-edge games and applications.
Skyweaver, their flagship offering, is a highly acclaimed digital trading card game, lauded as a genre-defining experience and the best blockchain game of 2022.
The company has announced upgrades to their Sequence wallet, an all-in-one developer platform and smart wallet for building blockchain games.
In an interview with co-founder Michael Sanders, insights were shared about the wallet's updates and the company's vision and future plans.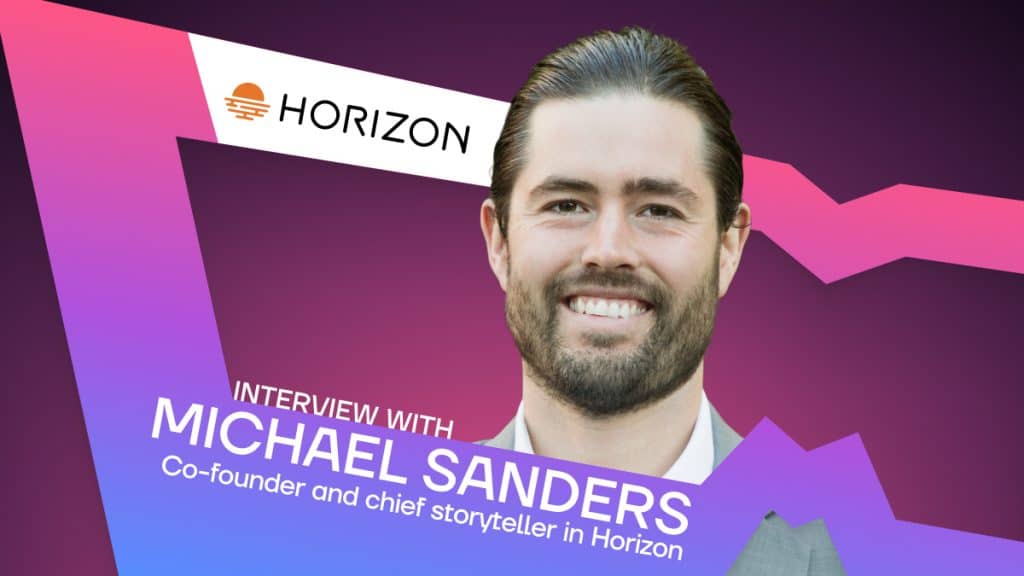 Since its establishment in 2018, Horizon Blockchain Games has been at the forefront of revolutionizing the gaming industry through blockchain technology. Founded by Peter Kieltyka, Ian Ha, William Hua, Daniel Racca, and Michael Sanders, all avid gamers and pioneers in their respective fields, Horizon is dedicated to creating cutting-edge blockchain-based games and applications that redefine gaming.
One of Horizon's flagship offerings is Skyweaver, a cross-platform digital trading card game that has taken the gaming world by storm. Praised as a "genre-defining digital TCG experience" and hailed as "2022's best blockchain game," Skyweaver showcases the immense potential of blockchain technology in transforming traditional gaming formats. Horizon is backed by some of the most visionary investors in tech and finance, recently raising $40 million in Series A from venture firms and industry-leading gaming companies.
The web3 company is announcing some upgrades to their Sequence wallet, the all-in-one developer platform and smart wallet that simplifies building web3 games. During an interview with co-founder and chief storyteller Michael Sanders, Metaverse Post gained insights into the wallet's updates, its benefits for users and developers, as well as Horizon's vision, challenges, and plans for the future.
Can you share the story behind the idea for Horizon Blockchain Games and how it was developed?
We founded Horizon in 2017 with the mission to make web3 easy, fun, and accessible for everyone. Our team consists of blockchain leaders who've made key contributions to the Ethereum ecosystem, including the ERC-1155 semi-fungible token standard, the ERC-1271 standard for smart wallets, the Niftyswap Protocol, and much more. Our CEO Peter Kieltyka is regarded as one of the top web3 technologists and was recently named a top 10 gaming tycoon by Maclean's. We're headquartered in Toronto, Canada, and we have teammates in 17 countries.
What sets Horizon apart from other companies in the web3 gaming space, and how do you see the industry evolving in the next few years?
We've been building both Sequence and Skyweaver in tandem for the past five and a half years. Through building Skyweaver, a digital trading card game named 2022's best blockchain game and whose player base consists primarily of folks having their first web3 experience, we've come to understand all the pain points of creating seamless and amazing web3 experiences. Ultimately, we've solved the biggest pain points and turned our solutions into the products that make up the Sequence developer platform + smart wallet.
Our vision is to build a new dimension where Internet economies are fun, accessible, and for the benefit of all participants. Some web3 companies offer some similar components to those that make up Sequence, but there is no other company that offers an all-in-one modular developer solution that is as comprehensive as Sequence with the same level of breadth and ease of use that we offer.
We have a long-term vision for the future of web3 and the brand-new experiences and economies it enables for serving users and creators and making the internet more fun. We believe every internet user will become a web3 participant within the decade.
Horizon Blockchain Games is backed by a notable list of investors and partners. How did you succeed in receiving the backing, and how has this support contributed to the company's growth and development?
We are lucky to have amazing strategic partners and investors helping us on our journey, and we look forward to meeting many more. Our $40m raise is from some of the most visionary and brilliant venture firms, web3 pioneers and tech, and industry-leading gaming companies like Brevan Howard, Morgan Creek Digital, Take-Two Interactive, Polygon, Ubisoft, and many others.
We believe that achieving an oversubscribed round from such amazing investors in what was a bearish market is a testament to the strength of our vision, products, team, and the fundamentals of how we're running this company.
As the creators of Skyweaver, last year's best blockchain game, how does Horizon plan to build on that success and continue pushing the boundaries of innovation in the blockchain gaming industry?
We believe that most new games in the coming years will leverage web3 in some capacity. There are many ways blockchain can improve and enrich players' gaming experiences. Blockchain technology can allow game devs to give players true ownership over the game items they purchase, allowing players to trade those items or gift them to friends as they please.
There are so many creative paths being explored, from lending game items to running new kinds of tournaments, to creating new kinds of game modes around existing game items, to enabling guilds and social coordination, to unlocking new forms of user-generated content, to sharing royalties between studios and users in ways previously not possible. We believe all these factors will contribute to an exciting future for gaming enhanced by web3.
Web3 opens up a whole new way to approach game development and community engagement. We're excited to be part of it and help developers make awesome web3 games for their players. Horizon's vision and mission are to make blockchain easy, fun, and accessible for builders, brands, and users to drive the adoption of web3 and its open, transparent, and symbiotic economies.
At Horizon, we have a long-term vision for web3 games and experiences that unlocks more enriching, fun, and amazing content that serves builders, brands, and users. By providing developers with the technology they need to integrate web3 and collectibles into their games, we're enabling game studios to focus on building fun, creative, and groundbreaking gaming experiences. Sequence equips them with the power of web3 while allowing them to focus on what they do best: building great games.
What specific tools and features does Sequence offer to developers and brands, and how do these tools help create seamless web3 experiences for users?
Sequence is the all-in-one developer platform + smart wallet, making building web3 games and applications easy. Sequence helps developers and brands build innovative web3 experiences anyone can enjoy thanks to the user-friendly smart wallet and modular developer platform.
The Sequence Wallet delivers a seamless and secure web3 user experience. It is a smart contract and account abstraction wallet that solves the issue of web3 onboarding, making the experience easy, accessible, and secure for everyone. Sequence Wallet can embed onto any screen, game, or app, making it the ideal wallet for builders and brands creating consumer applications and experiences.
As part of the Sequencedeveloper stack, developers can leverage flexible components to power their projects: the Sequence Wallet, a seamless smart wallet; Token and NFT APIs; Indexer; Relayer for gasless transactions; Onramps; Node Gateway; Marketplaces; SDKs for mobile, Unity and Unreal Engine; and more.
Can you tell us more about the recent upgrades to the Sequence wallet? How will they benefit users and developers?
It was a fairly major technical update, enabling us to build faster and continue delivering more value to projects building with Sequence. It will provide users with better support for sessions across networks, better support for new networks as they emerge, and integration improvements with the EIP-1271 standard.
For wallet users, these are quality-of-life improvements. Logging in will be faster, and users will have to deploy their wallets fewer times so they can focus on the game or experience rather than the technicalities. For our builders, this not only gives their users a smoother experience but also more flexibility around which networks to leverage.
The ERC-1155 semi-fungible token (SFT) standard developed by Horizon has gained recognition. Can you explain the advantages of this standard and how it has influenced the wider adoption of NFTs?
The primary advantage of the ERC-1155 standard is its flexibility. It allows for the creation of both fungible (identical) and non-fungible (unique) tokens within the same contract. This characteristic represents a significant improvement over previous standards, such as ERC-20 (fungible tokens only) and ERC-721 (non-fungible tokens only). It provides developers with an expanded set of tools to create more nuanced, multifaceted digital assets. It also offers cheaper transaction fees compared to the other standards in some situations, like when transferring multiple items.
This "semi-fungibility" is an excellent fit for web3 games, which often require both fungible and non-fungible items. Most web3 games use ERC-1155 for this reason. While art and profile pictures (like Bored Ape) have been driving the market for the last few years, we strongly believe gaming will be where most of the mainstream adoption of web3 will be seen in the coming ones.
In terms of $ USD volume, ERC-721 is still dominant for art and profile pictures, where many assets are worth in the millions. ERC-721 makes up 94% of the total USD volume share, and ERC-1155 is only 6% of the total USD volume share. But in terms of the number of transactions, 42% are ERC-1155, and 58% are ERC-721, respectively, which shows that the number of users adopting ERC-1155 is growing and will continue to grow as web3 gaming continues to use this token standard.
Could you share some insights into the challenges faced by developers in the web3 gaming space and how Horizon's Sequence platform addresses those challenges?
We have built our all-in-one developer stack from the ground up because we solved all of the complexities and onboarding UI + UX challenges for our game, Skyweaver, to have the most seamless, user-friendly web3 experience possible. We've commercialized our solutions to these very complex problems of onboarding the masses to web3 by making our all-in-one web3 developer platform + smart wallet available to developers so they can build innovative web3 experiences accessible to anyone.
How does Horizon ensure security and trust in its smart wallet and developer platform? Are there any measures in place to protect user assets?
Sequence is the smart wallet and modular web3 developer platform that can be leveraged to bring unique and powerful web3 experiences to their audiences. With our relentless focus on usability, companies choose Sequence because our products create seamless, user-friendly experiences for the end user, harnessing the power of web3 without the associated complexity.
A modular solution that provides you with access to whatever tools you may need to build a web3 experience, all in one place.
Designed with your user's experience in mind, the Sequence Wallet is created to give your users the easiest, most user-friendly and powerful web3 experience.
Easy to use and start building for people of all experience levels. Integrating the Sequence Wallet is fast and painless, and leveraging the developer stack is straightforward.
It's secure without sacrificing usability. We're focused on building smooth and user-friendly experiences, but we don't sacrifice security to do it.
In our case, for our game Skyweaver, security is a big component. There are no cheats or cheating in Skyweaver because everything is cryptographically secure, and the blockchain secures the game items. Furthermore, we've made Skyweaver fully accessible with everything from the Sequence infrastructure and wallet we've built for seamless onboarding and web3 experience to the free-to-play component to the fact that it's browser-based—nearly anyone can play Skyweaver.
Looking ahead, what are some upcoming milestones or plans for Horizon Blockchain Games that users and developers can look forward to?
We're focused on improving the accessibility of Sequence for developers, which in turn will make it easier for more games, apps, and brands to incorporate web3 elements. Our big focus areas right now are expanding the integration options for our Wallet so you can embed it even more deeply into your existing app or game, improving our Unity and Unreal Engine SDKs as well as creating a no-code dashboard so non-technical and technical teammates can launch, manage, and contribute to web3 projects, so there is a lot to look forward to! Users and developers can expect more upgrades and product releases that will empower creators to deliver amazing web3 experiences.
Read more:
Disclaimer
Any data, text, or other content on this page is provided as general market information and not as investment advice. Past performance is not necessarily an indicator of future results.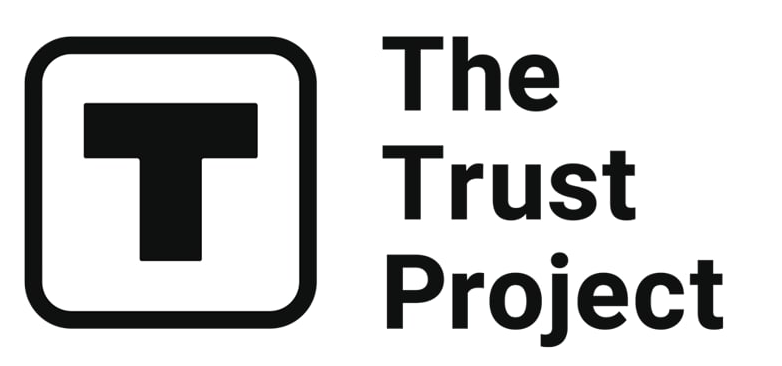 The Trust Project is a worldwide group of news organizations working to establish transparency standards.
Karolina is a writer and journalist with a background in literary studies. She loves exciting tech solutions and art, and NFTs are often a perfect amalgamation of the two. Outside of work, she's a plant mom, a vintage fashion enthusiast, and a gamer.
More articles


Karolina is a writer and journalist with a background in literary studies. She loves exciting tech solutions and art, and NFTs are often a perfect amalgamation of the two. Outside of work, she's a plant mom, a vintage fashion enthusiast, and a gamer.
Hot Stories
by Nik Asti
September 28, 2023
by Damir Yalalov
September 27, 2023
by Victor Dey
September 27, 2023
by Cindy Tan
September 26, 2023
Latest News
by Agne Cimermanaite
September 28, 2023
by Victor Dey
September 28, 2023
by Agne Cimermanaite
September 28, 2023
by Cindy Tan
September 28, 2023