Google Introduces an AI-Powered Device For Realistic Conversations



In Brief
Google releases its longdistance communication prototype Project Starline.
The prototype requires only a few standard cameras, making it similar to standard conferencing systems.
Google has recently released updates to its long-distance communication prototype, Project Starline. The system first appeared two years ago with the goal of creating an immersive communication experience that bridges the physical division between users in remote locations in a more realistic setting than current metaverse solutions have.
Google said that artificial intelligence integrations have made it possible to reduce the size and complexity of the device. Before Starline, users had to fill the room with complicated equipment like special cameras and infrared light sensors—resulting in a less-than-ideal user experience.
The latest prototype, on the other hand, requires only a few standard cameras and has gone from being a booth to a flatscreen TV, making it similar to standard conferencing systems.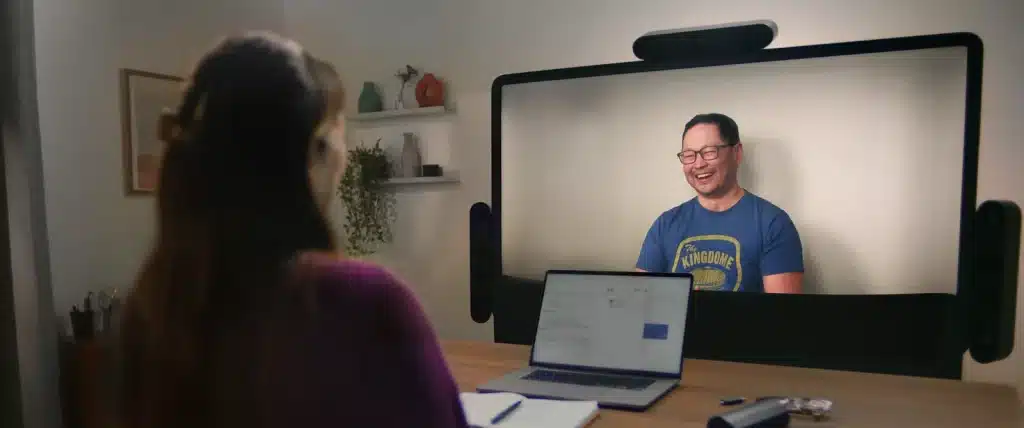 Even though users today have access to the most cutting-edge remote communication systems, Google says nothing can make up for face-to-face communication. Although technologies like Google Photos, Email, and Google Meet have made significant strides in facilitating communication, they still fall short of duplicating the real experience of being in the same room with someone. Instead, Google explained that Starline would be like peering through a magical window and seeing a lifesize and three-dimensional person on the other side.
By utilizing a wide range of tech, including computer vision, machine learning, spatial audio, real-time compression, an innovative light field display, and most recently, AI, Google has been able to produce a more lifelike sense of depth and volume. Additional benefits of its current prototype include a more believable sense of depth and size without the need for additional equipment like glasses or headsets.
Project Starline is currently only available through select Google offices in select Google locations and through its early access program, which has been shared with a limited number of partners, including Salesforce, TMobile, and WeWork.
"Trust and innovation are at the heart of Salesforce's values. Project Starline has the potential to help create authentic and immersive connections that foster deeper relationships with both our employees and customers, enhance trust and transparency, and drive productivity and efficiency,"

said the SVP of Business Technology at Salesforce, Andy White.
Project Starline is the next step in a world that no longer has to be separated by distance. Google has not announced a public rollout for the system.
Read more related articles:
Disclaimer
Any data, text, or other content on this page is provided as general market information and not as investment advice. Past performance is not necessarily an indicator of future results.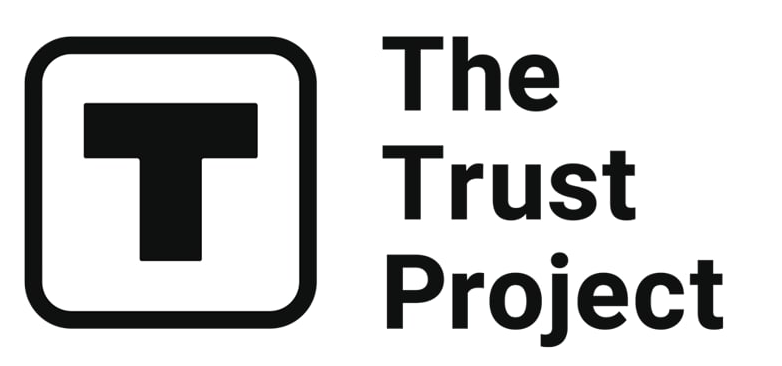 The Trust Project is a worldwide group of news organizations working to establish transparency standards.
Valeria is a reporter for Metaverse Post. She focuses on fundraises, AI, metaverse, digital fashion, NFTs, and everything web3-related.Valeria has a Master's degree in Public Communications and is getting her second Major in International Business Management. She dedicates her free time to photography and fashion styling. At the age of 13, Valeria created her first fashion-focused blog, which developed her passion for journalism and style. She is based in northern Italy and often works remotely from different European cities.You can contact her at [email protected]
More articles


Valeria is a reporter for Metaverse Post. She focuses on fundraises, AI, metaverse, digital fashion, NFTs, and everything web3-related.Valeria has a Master's degree in Public Communications and is getting her second Major in International Business Management. She dedicates her free time to photography and fashion styling. At the age of 13, Valeria created her first fashion-focused blog, which developed her passion for journalism and style. She is based in northern Italy and often works remotely from different European cities.You can contact her at [email protected]
Hot Stories
by Damir Yalalov
September 27, 2023
by Victor Dey
September 27, 2023
by Cindy Tan
September 26, 2023
by Victor Dey
September 26, 2023
Latest News
by Damir Yalalov
September 27, 2023
by Damir Yalalov
September 27, 2023
by Agne Cimermanaite
September 27, 2023
by Cindy Tan
September 27, 2023