Insomnia Gaming Festival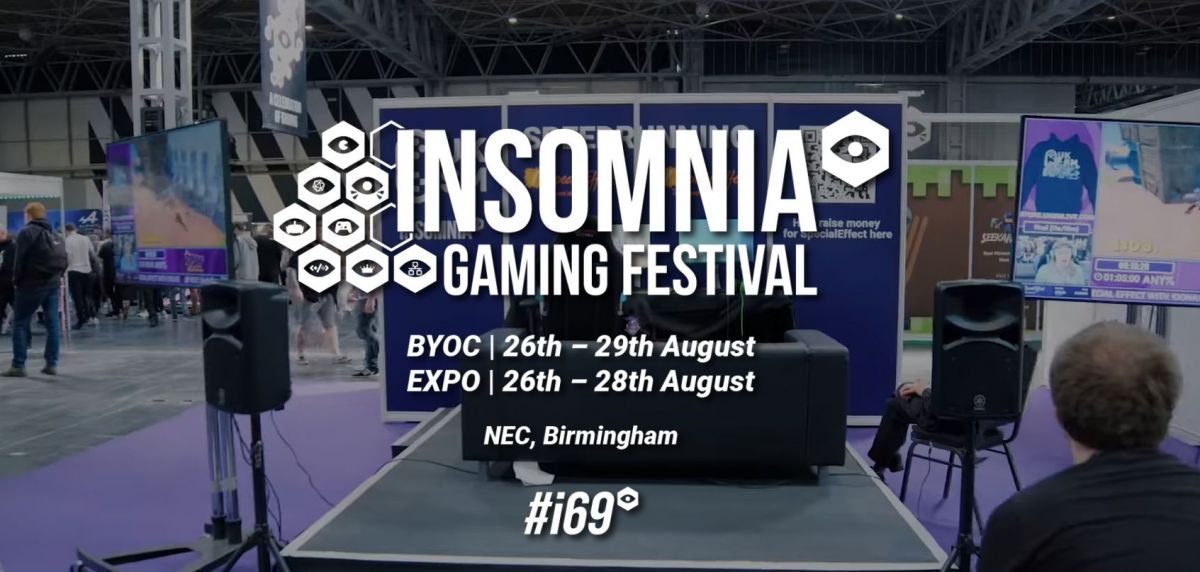 Insomnia Gaming Festival
It's the summer of i69! After our first event back we are warmed up and ready to go bigger and harder for Insomnia Gaming Festival #i69 at the NEC, Birmingham this August bank holiday weekend 26th-29th. Join us to celebrate all things gaming and for the UK's Biggest LAN Party!
Founded in 1999, the Insomnia Gaming Festival originated as the i-Series; a small LAN (Local Area Network) event where gamers could come together and play together as part of one community. Today, our focus on bringing the community together is just as strong, as we welcome 40,000 visitors to Insomnia and our LAN parties have grown to the biggest in the UK, seeing 2,800 gamers in one space for a weekend of non-stop, 24-hour gaming.
Expanding from the LAN, Insomnia is a diverse show for gamers of all backgrounds, identities and ethnicities to come together and celebrate everything that we love about video games and popular culture. From brand new and upcoming releases, Cosplay, Indie games, Tabletop games, gaming content creators and much more, Insomnia Gaming Festival isn't just a gaming expo, it's a celebration of all things gaming.