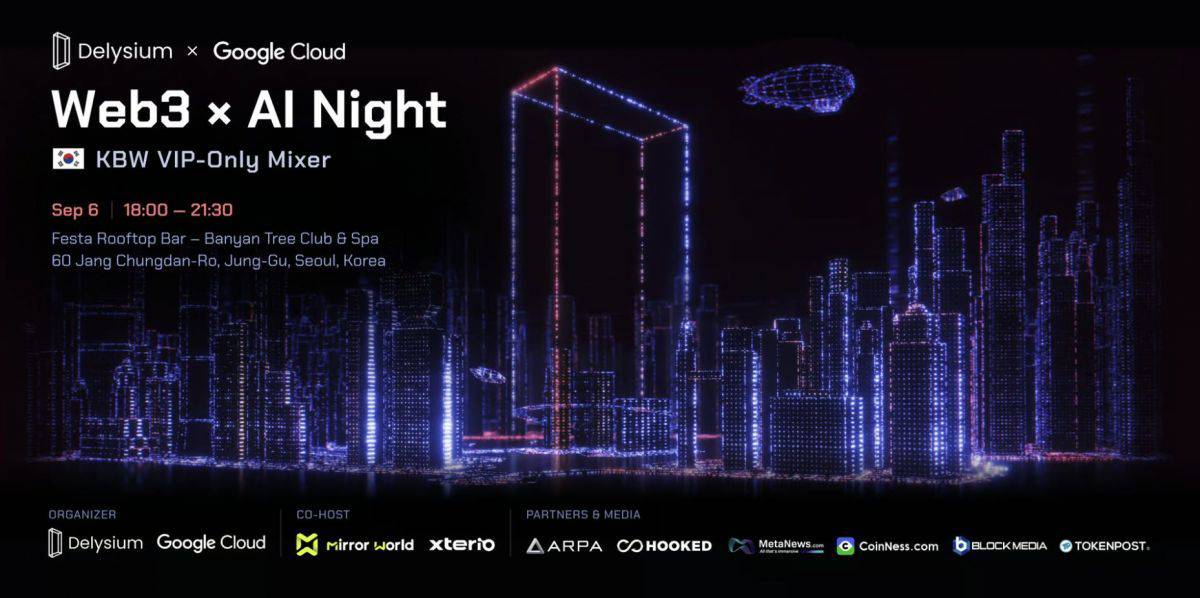 Delysium and Google cordially invite you to an exclusive event aimed at forging the AI-driven Web3 future.
With only 110 VIP spots available, this is a unique opportunity for venture capitalists, innovators, and pioneers in the field to come together. VIP tickets are available exclusively through Luma and Eventbrite due to high demand.
About the Collaboration: Delysium and Google have partnered to transform the future of virtual societies, leveraging AI, Web3, and cloud technologies.
The collaboration capitalizes on Google's prowess in cloud computing and infrastructure, while incorporating Delysium's breakthroughs at the intersection of AI and Web3.
The mutual goal is to facilitate Delysium's ambitious vision: "To build a virtual world where 1 billion people and AI virtual-beings coexist."
Special Programs: The event will feature an opportunity for projects to enroll in the Google Cloud AI & Web3 startup program.
Through Google for Startups Cloud Program, participants gain access to valuable resources, including advanced technology and community support.