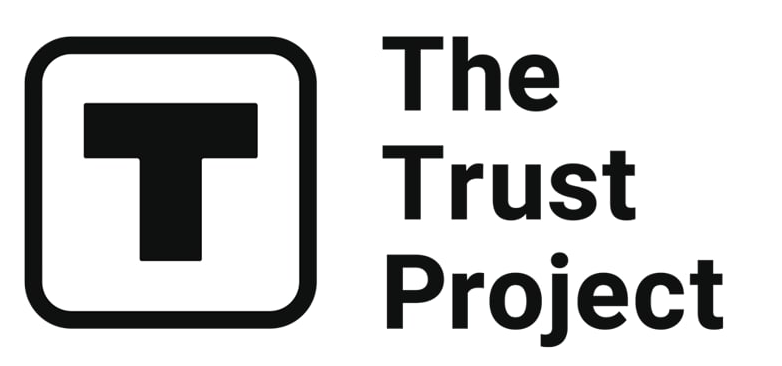 The Trust Project is a worldwide group of news organizations working to establish transparency standards.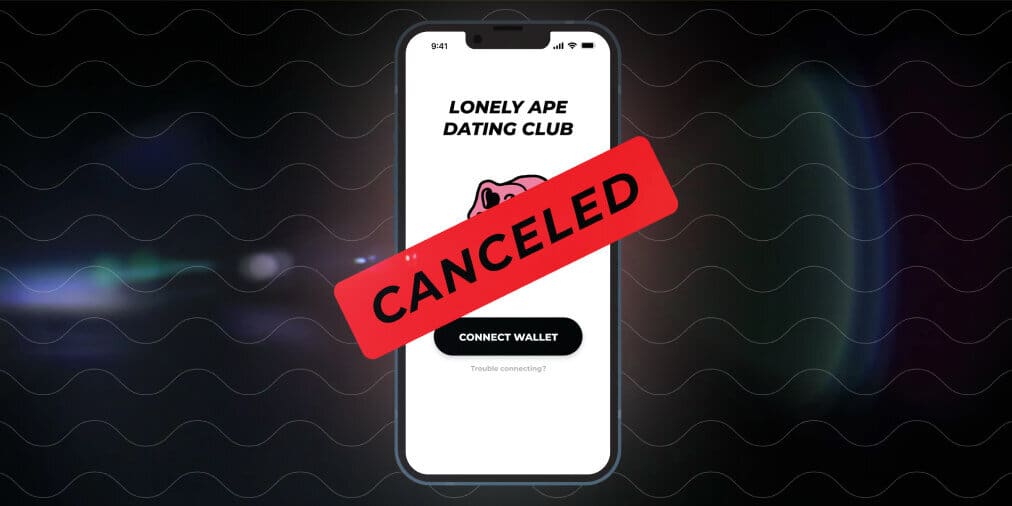 Today on Twitter, self-described "ragtag team of hackers and NFT collectors" Year 4000 announced the cancellation of apparently their first and only project, Lonely Ape Dating Club–a dating app exclusive to the world's select 10,000 Bored Ape Yacht Club NFT members.
"Unfortunately due to a vastly uneven ratio of men to women who signed up for our waitlist, we have decided to put the BAYC dating app on hold indefinitely," the Twitter announcement read. "Too many bros! We sincerely appreciate your interest and support."
The endeavor made rounds with the press earlier this Spring, a tour replete with tongue-in-cheek headlines where outlets joked about the first-ever "dating app for NFT collectors," even though BAYC owners are only a small subset within that sweeping title, and the front page of Lonely Ape Dating Club's website says "you must hold a Bored Apes Yacht Club NFT to join" in all caps.
Check out the press kit, though, available on the Loney Ape Dating Club site, to learn more about the app's full features, like "Coin Digger" mode, which allows those without their own BAYC NFT to join the platform and "connect with higher net worth individuals for mutual benefit." Maybe this is the romantic in me speaking, but it's a trip to read this Yahoo! Life article as it lists the "Coin Digger" feature and its compatriots in complete earnest: "Users can gain the attention of others by sending them tips in crypto and showing off some cool metrics like how long you 'diamond handed' or held on to your NFTs and personal net worth."
Speaking of which, SeekingArrangement is the first website that comes to mind that also uses this language of mutual benefit. Misty, a 23-year-old ape with a ponytail, earrings, and tears in her eyes who's "Looking for a Mr. Ape to rumble in the jungle," is the central protagonist in the press images that ran with all these articles–also accessible through the Lonely Ape Dating Club site. Suddenly, it all starts to look a little different.
Year 4000 has 43 followers on Twitter versus BAYC's nearly 950k. Neither party is following each other–in fact, y4k doesn't follow anyone. Even though Lonely Ape Dating Club has pulled stories from the likes of HypeBae, which has a full million followers on Instagram, BAYC doesn't seem to be pushing the new dating app on their own social media. One has to wonder if the Lonely Ape Dating Club was sanctioned by BAYC, or, furthermore, if it was ever really real. Year 4000's previous posts on Twitter prior to today's announcement are limited, but a few retweet people criticizing their own former first and only project.
So there's levels here. First of all, an NFT dating app doesn't sound half bad–it's the BAYC part under question, even if only for matters of practicality. A dating app marketed to 10,000 people sounds a little too close for comfort, maybe like a quasi-cult. But with a wider audience and mission-based in connection over exclusivity, the premise could attract people from all parts of the gender spectrum, and all walks of life.
Whether on purpose or not, the Lonely Ape Club has now essentially outright commented on the misogyny that's dogged BAYC's public reputation. If there's purposeful trickery afoot here, then this would be an interesting new kind of Web3 performance art, evocative to me of anonymous art collective INDECLINE's public billboard takeovers and other shenanigans. However, this execution of the vigilante approach wouldn't be without flaws. Plenty of men are attracted to other men. Grindr is thriving, masculine love is not the problem here. Maybe what's really being elucidated is the prevailing notion of female-identifying individuals as commodities above all else, no matter how many more hours they're allowed to work each week.

Read related posts:
Disclaimer
All of the information on our website is provided in good faith and solely for educational reasons. Any action taken by the reader in response to material on our website is entirely at his own risk.