Checking back on 3AC's $3 billion mess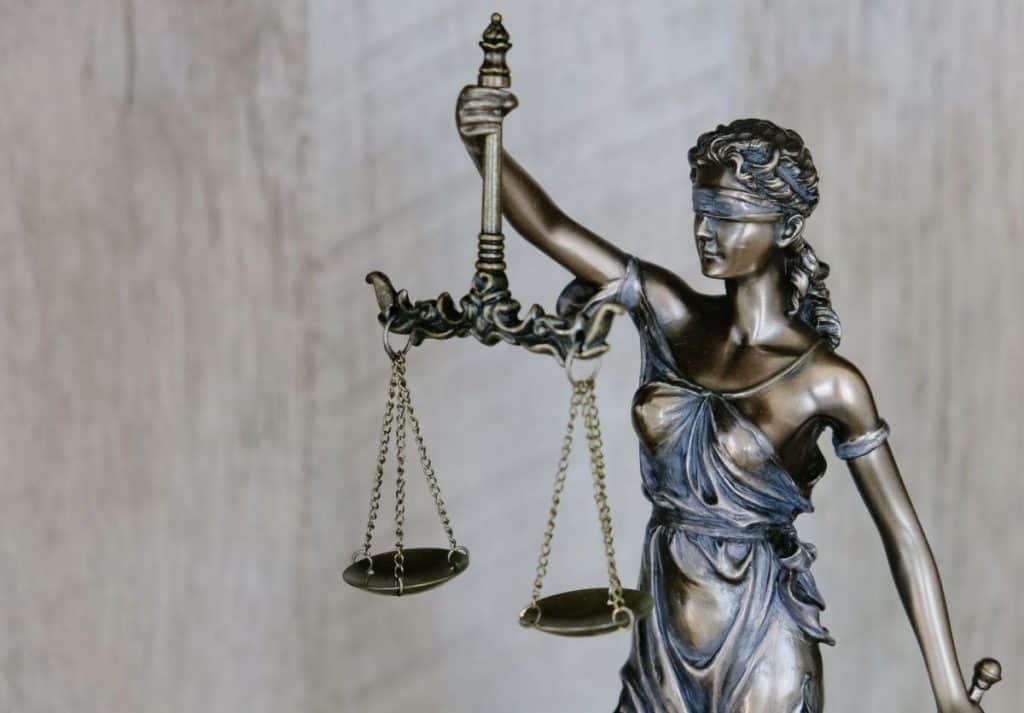 As this week started, creditors of Three Arrow Capital convened to do some problem solving, and probably some commiserating. Last month, 3AC fully succumbed to the current crypto winter, declaring financial insolvency. The shocking development was the culmination of a wobbly downturn that started, like everything else crypto-related these days, with the catastrophic crash of $LUNA and then TerraUSD.
Not even 11 Crypto Punks could save them.
Now everyone who lent 3AC the funds behind their $3 billion debt is trying to figure out how to get it back. At the same time, a number of foreign governments are each trying to seek justice according to their own custom–while coordinating to avoid redundant bankruptcy cases.
Meanwhile, 3AC's leaders Su Zhu and Kyle Davies are nowhere to be found. Their headquarters in Singapore have been shuttered, kept company only by a stack of old mail.
Before anyone can right these wrongs, there's the question of what these wrongs really are. It's still not clear the full extent of 3AC's assets, or who their creditors are.
So far there are active court proceedings against 3AC in New York City and the British Virgin Islands–the latter nation has appointed Russell Crumpler and Christopher Farmer of bankruptcy trustee Teneo to serve as official liquidators, like hospice care for companies. The problem is that they've only gotten "radio silence" from Zhu and Davies, according to a July 9th affidavit filed by Crumpler.
That document's actually the second affidavit Crumpler has sworn on the topic so far, this time entreating the Singapore government to help them push harder on 3AC's true home turf.
And to get the information necessary to even fathom the wrongs they're righting, Crumpler and Farmer will have to push hard indeed. The ugly side of blockchain's anonymous transactions bares its mug here. According to Crumbpler's latest affidavit, there are loads of transactions to and from different wallet addresses hosted by 3AC in the days that followed their financial woes, transferring assets out to… where? No one knows for sure—not even the experts at Teneo.
Only Zhu and Davies, really. And where are they?
In that second affidavit, Crumpler notes that he was supposed to have an "introductory Zoom call" with Zhu and Davies at the behest of the lawyers they contracted well after the liquidating duo had desperately tried to get in touch with them. Allegedly, as the Zoom started, 3AC's lawyers said that Zhu and Davies hadn't been able to respond since they'd been receiving threats amidst the fallout. Crumpler's affidavit adds that the two allegedly did show up to this Zoom call, but their video feeds were both muted and neither responded to questions directed at them. It seems like the lawyers are mostly intervening here to help them bide time.
While they do what? Get up to no good?
It's one thing to fail–no one's favorite, but a necessary part of life. Even making mistakes is okay. But the actions of Zhu and Davies at this moment embody every stereotype that keeps crypto from being taken seriously for all its potential benefits. They are acting like cowards, refusing to take accountability for their actions. They're revealing themselves as people on the hunt for quick payouts. Time and effort equal responsibility.
They are also acting like criminals–not only with those shady transfers, but a few other key story points.
First, Zhu has been working hard behind the scenes to sell his house and have the funds transferred (apparently) to his own coffers rather than lessening the blow faced by investors who made his business and jet setting lifestyle possible in the first place. Crumpler's second affidavit also alleges that Zhu and Davies ordered a $50 million dollar yacht to be delivered in Italy later this month–presumably with borrowed funds. Imagine if all this was just performance art to drum up funds so they could elope? It would be the one good part of this saga.
In all seriousness though, it seems to be every human for themselves as far as creditors are concerned. At least for the time being, as bureaucracy works itself out at a pace that only salaried government officials really like. For example, Crypto broker Genesis Global Trading has already filed their own suit to recover $1.2 billion from 3AC, a fraction of the full $2.36 billion Genesis gave them, mitigated since Genesis's parent company Digital Currency Group agreed to absorb some of their losses.
Still–it was news to everyone that Genesis had given 3AC this much money. Cointelegraph wrote, "That is a far greater sum than previously reported."
Crumpler's affidavit also aims to secure a stay on additional lawsuits so they have time to parse the nature of 3AC's present situation–with or without the presence of its founders.
Crypto moves fast, sometimes too fast for its own good. This chaotic case keeps developing quickly, and it's easy to get the lines crossed. Keep your eyes peeled for the results of today's creditors call, and keep your ears to the streets as we wait for the men behind 3AC to reemerge.
Read related posts:
Disclaimer
In line with the Trust Project guidelines, please note that the information provided on this page is not intended to be and should not be interpreted as legal, tax, investment, financial, or any other form of advice. It is important to only invest what you can afford to lose and to seek independent financial advice if you have any doubts. For further information, we suggest referring to the terms and conditions as well as the help and support pages provided by the issuer or advertiser. MetaversePost is committed to accurate, unbiased reporting, but market conditions are subject to change without notice.
About The Author
Vittoria Benzine is a Brooklyn-based art writer and personal essayist covering contemporary art with a focus on human contexts, counterculture, and chaos magic. She contributes to Maxim, Hyperallergic, Brooklyn Magazine, and more.
More articles


Vittoria Benzine is a Brooklyn-based art writer and personal essayist covering contemporary art with a focus on human contexts, counterculture, and chaos magic. She contributes to Maxim, Hyperallergic, Brooklyn Magazine, and more.
Hot Stories
by Victor Dey
November 30, 2023
by Kumar Gandharv
November 30, 2023
by Victor Dey
November 30, 2023
by Nik Asti
November 29, 2023
Latest News
by Nik Asti
December 01, 2023
by Alisa Davidson
November 30, 2023
by Victor Dey
November 30, 2023
by Alisa Davidson
November 30, 2023