ATPBot Connects Its AI Quantitative Trading Bot to Binance API
Singapore, Singapore, May 19th, 2023, Chainwire
Quantitative trading bot ATPBot has announced that it has connected to the Binance API. As a result, users of the highly effective AI trading bot have greater opportunities for trading a broad range of cryptocurrencies that are listed on Binance.
Integration with Binance via the exchange's API provides greater proof of ATPBot's efficacy, since users can now test it on the world's largest exchange, with deep liquidity and a vast array of trading pairs. After registering ATPBot and connecting to Binance exchange, users enter their investment amount and can start earning from mature trading strategies.
ATPBot has been dubbed the ChatGPT of crypto trading due to its AI-powered quantitative trading abilities. Just as ChatGPT is a powerful tool for generating human-like responses to text-based queries, ATPBot is a potent instrument for generating profitable trading strategies using AI and machine learning algorithms. 
While ChatGPT cannot offer investment advice due to its limitations, ATPBot is designed to provide a personalized trading strategy recommendation service based on quantitative artificial intelligence analysis. By leveraging the advantages of AI, ATPBot can help users make more profitable trades and avoid the common pitfalls that lead to losses. In this way, ATPBot serves as the ChatGPT of the investment world that can help users achieve their financial goals.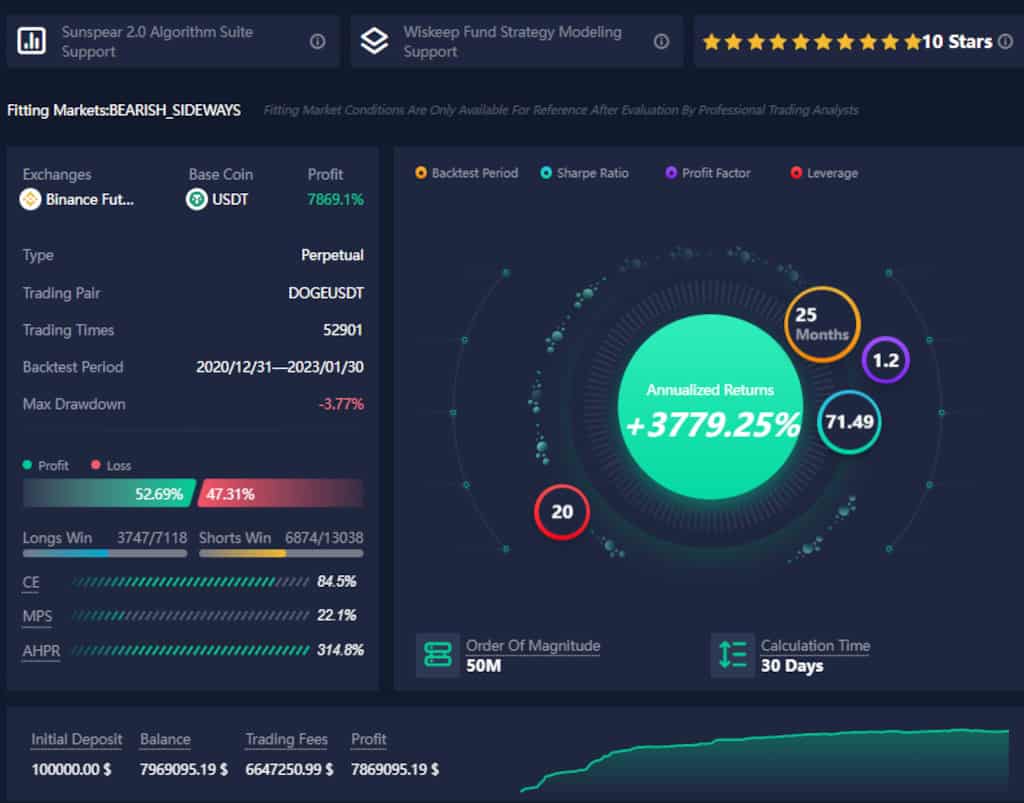 Strategy backtest basic data display.
By analyzing market data in real-time and using natural language processing to extract valuable insights from news articles and other text-based data, ATPBot can quickly respond to changes in market conditions and make more profitable trades. Additionally, ATPBot uses deep learning algorithms to continually optimize its trading strategies, ensuring that they remain effective over time.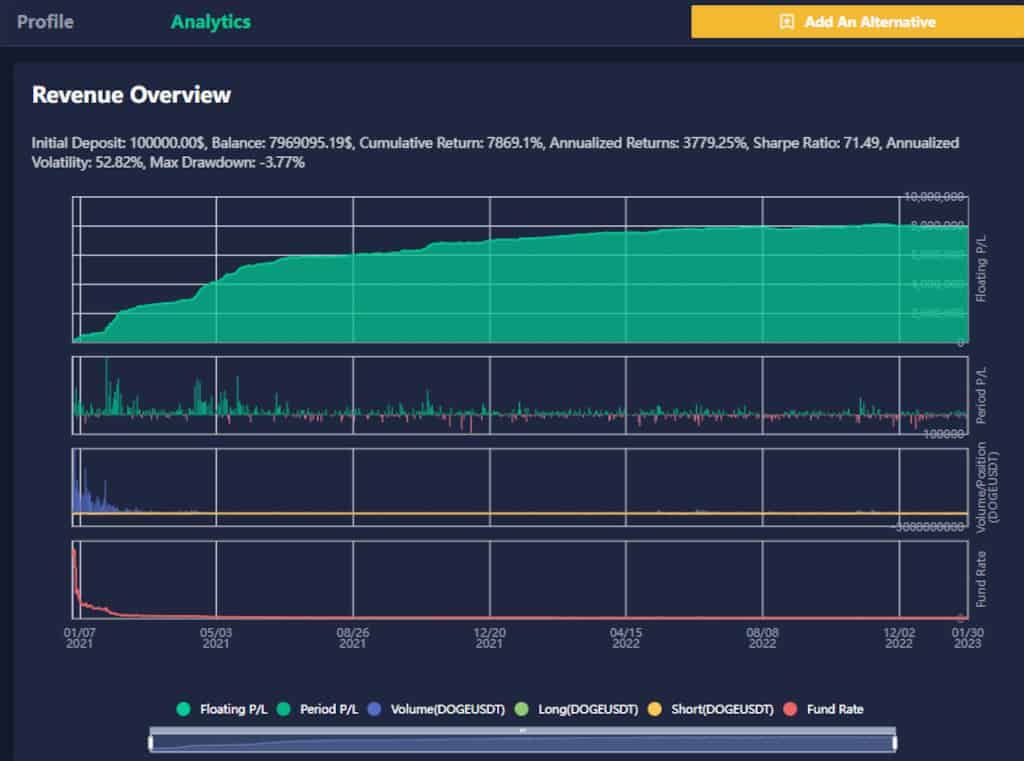 Daily fund changes, transaction volume, and fund utilization rate during the backtest period.
Through conducting rigorous historical data analysis and market analysis, ATPBot has fine-tuned its strategies to minimize risk and losses while maximizing profits. This differs from other trading bots that have no control over the trading process and often lead to traders losing money.
ATPBot eliminates the need for users to spend endless hours manually testing different parameters or acquiring expertise in charting and indicator operations. With ATPBot, users can rely on a reliable and mature trading bot that professionally manages their investment for an efficient and effective trading experience.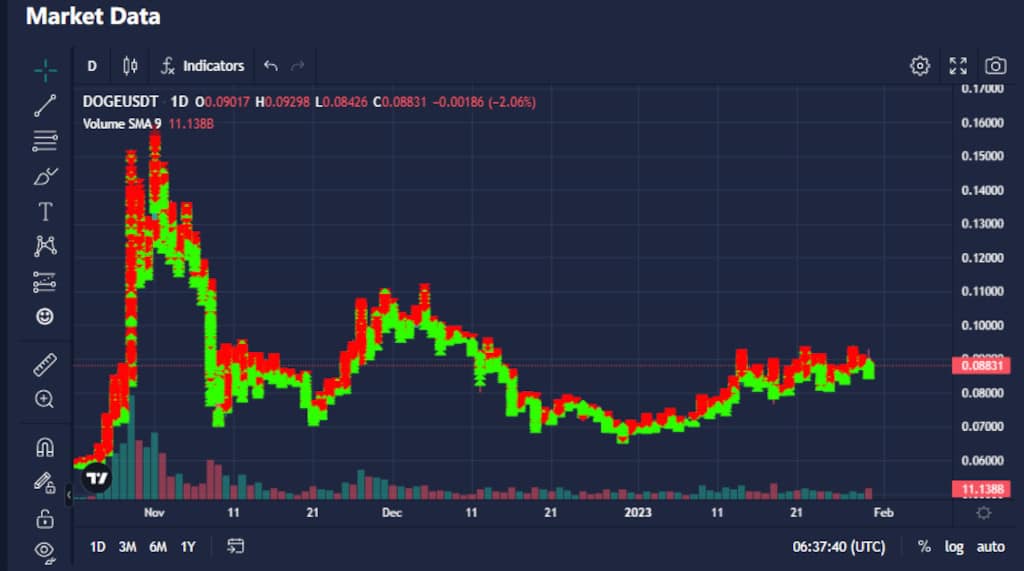 History of all open and close positions.
ATPBot also boasts a professional Discord community consisting of numerous quantitative trading researchers and practitioners. Within this community, users can interact and engage with quantitative trading enthusiasts from around the world, sharing experiences and ideas. The community offers professional guidance on market trends, market analysis, and trading techniques, helping users advance further on the path of quantitative trading.
Register today and gain access to ATPBot here.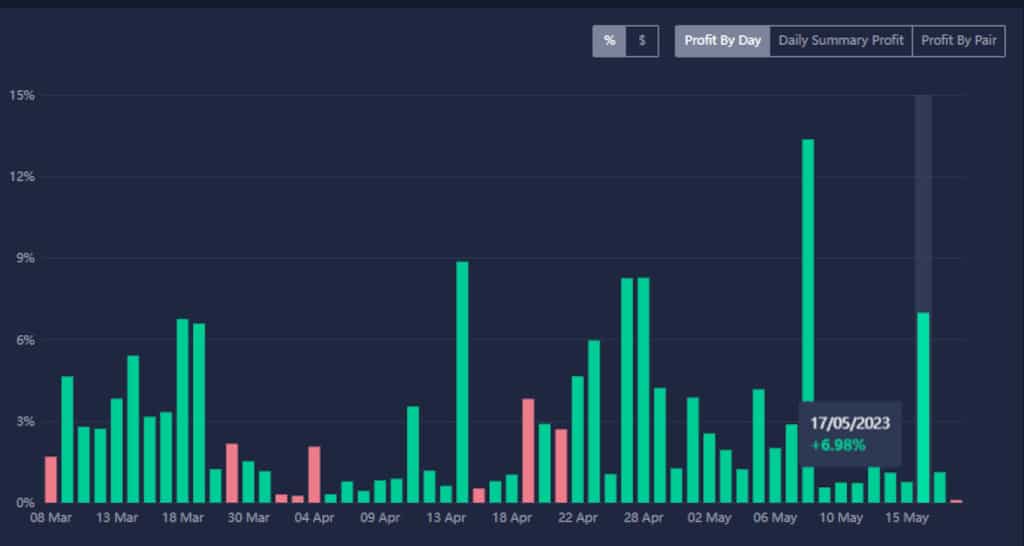 The running results are shared by users of ATPBot's discord community
About ATPBot
ATPBot is a digital currency intelligent AI-quantitative trading bot platform, founded in 2021. ATPBot's mission is to become a leader in the field of digital currency trading and provide efficient, intelligent, and reliable quantitative trading solutions to our clients. ATPBot's team consists of AI algorithm and strategy modeling experts who provide collective intelligence and advanced machine learning models to drive growth and success for businesses. ATPBot seeks significant capital appreciation through a combination of quantitative methods and artificial intelligence (AI) strategies, and has developed an advanced AI algorithm model that has repeatedly outperformed the market. Moving forward, ATPBot will continue to drive technological innovation and industry leadership to provide our clients with more efficient, intelligent, and reliable quantitative trading bot solutions.
Contact
Joan Trina
ATPBot PTE. LTD.
[email protected]

Disclaimer
In line with the Trust Project guidelines, please note that the information provided on this page is not intended to be and should not be interpreted as legal, tax, investment, financial, or any other form of advice. It is important to only invest what you can afford to lose and to seek independent financial advice if you have any doubts. For further information, we suggest referring to the terms and conditions as well as the help and support pages provided by the issuer or advertiser. MetaversePost is committed to accurate, unbiased reporting, but market conditions are subject to change without notice.
About The Author
Chainwire is the top blockchain and cryptocurrency newswire, distributing press releases, and maximizing crypto news coverage.
More articles


Chainwire is the top blockchain and cryptocurrency newswire, distributing press releases, and maximizing crypto news coverage.
Hot Stories
by Victor Dey
November 30, 2023
by Kumar Gandharv
November 30, 2023
by Victor Dey
November 30, 2023
by Nik Asti
November 29, 2023
Latest News
by Alisa Davidson
November 30, 2023
by Victor Dey
November 30, 2023
by Alisa Davidson
November 30, 2023
by Nik Asti
November 30, 2023