In Brief
This is where Ripple's XRP comes in, a cryptocurrency or "altcoin" that was inspired by Bitcoin but decided to develop a version centered on enhancing the conventional banking system
A major conundrum that a cryptocurrency investor might believe they are facing is choosing sides between two coins or projects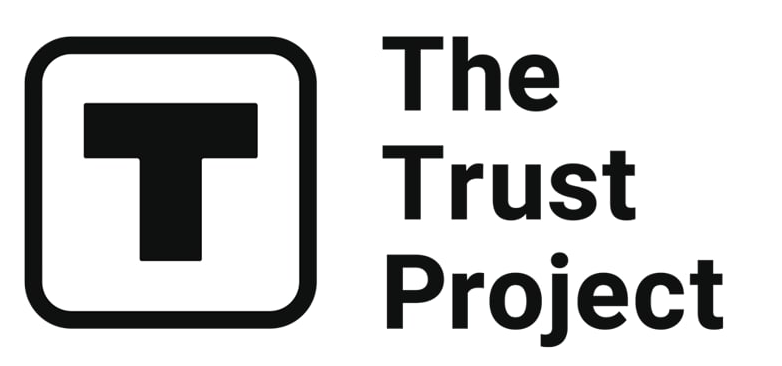 The Trust Project is a worldwide group of news organizations working to establish transparency standards.
Bitcoin (BTC) was introduced in 2009 through a white paper that outlined its potential uses.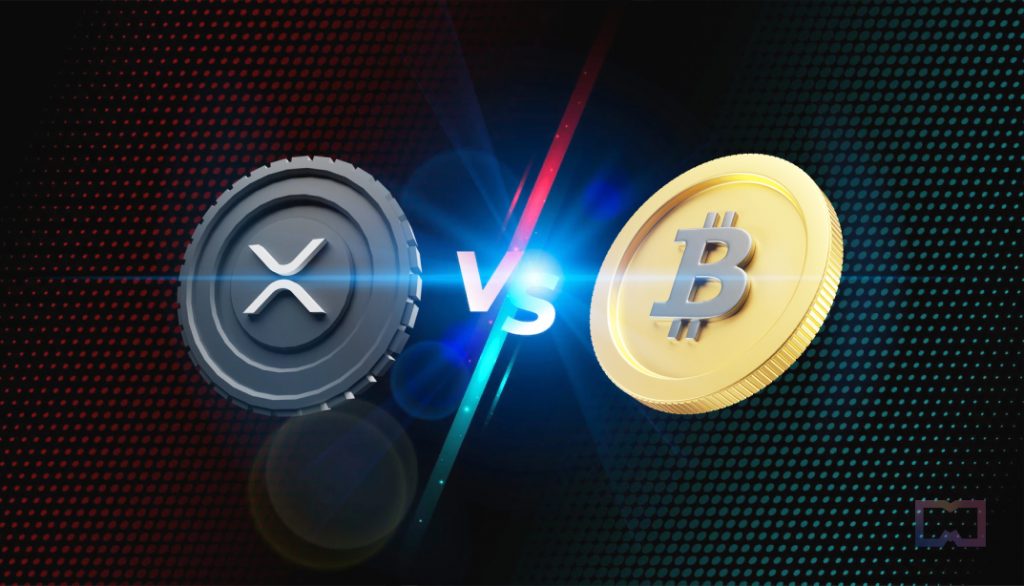 Since then, it has become the first real-world implementation of blockchain technology and found multiple use cases, eventually expanding to create borderless marketplaces.
XRP, on the other hand, is a newer cryptocurrency that has gained popularity in recent years for its potential to streamline and improve existing financial systems.
One of the key differences between XRP and Bitcoin is their intended use cases. XRP was designed specifically as a digital currency, as a means of fast and inexpensive transactions that can be carried out around the world. In contrast, Bitcoin was created as a store of value and as a means of exchange that is not regulated by any central authority. XRP also has greater scalability than Bitcoin, allowing users to carry out transactions more quickly and efficiently without incurring high fees.
Following the inception of Bitcoin, entrepreneurs rose to the occasion, and as a result, a plethora of sub-cryptosystems was born, all of which would eventually vie with one another to dethrone Bitcoin as the reigning crypto king. This is where Ripple's XRP comes in, a cryptocurrency or "altcoin" that was inspired by Bitcoin but decided to develop a version centered on enhancing the conventional banking system. XRP has a lot of advantageous qualities that make it one of the most promising cryptocurrencies to date.
Beginning: The advent of the duel
Satoshi Nakamoto, the Bitcoin creator(s), opted to maintain their anonymity through the use of a pseudonym. And with success, as every one of the hints and assertions gathered over the past ten years has led nowhere.
The best thing about the Bitcoin white paper is that it can be looked upon as a landmark in the history of technology criticism. It suggests an elegant solution to the double spending problem. It anticipates future technological advances, and it effectively demonstrates how distributed networks are superior to centralized ones.
Engineers set out to develop a better version of Bitcoin in 2011, and the result was the XRP Ledger (XRPL). Chris Larsen joined the team that included David Schwartz, Jed McCaleb, and Arthur Britto to create a system similar to Bitcoin without the need for mining operations. Thus, a blockchain-based payment system called Ripple was born, powered by XRP, a digital currency with the ability to settle transactions faster and cheaper than BTC.
XRP enables users to carry out cross-border payments instantly, making XRP one of the most promising cryptocurrencies today. While Bitcoin revolutionized the world of virtual currencies, XRP aims to improve on its predecessor by providing users with faster, cheaper, and more secure transactions.
System forks
When Bitcoin was first introduced, it initially gained popularity for its unique approach to managing and verifying transactions. However, as the cryptocurrency ecosystem expanded and new cryptocurrencies began to emerge. Many individuals felt that Bitcoin fell short in terms of speed and cost.
In response, a number of engineers set out to create XRP Ledger (XRPL), an improved version of Bitcoin that prioritizes speed and efficiency. XRPL uses XRP, a digital currency designed specifically for speedy, low-cost transactions, and is often viewed as one of the most promising cryptocurrencies today.
Price surge vs. adoption rate
One of the key differences between XRP and Bitcoin is their respective price performance and rate of adoption. While XRP has witnessed a dramatic price surge in recent years, its rate of adoption among potential users has been much slower than that of Bitcoin.
Bitcoin was the first cryptocurrency to emerge on the scene, capturing the attention of investors and enthusiasts alike with its meteoric rise to fame. XRP, on the other hand, has only recently begun to gain traction as more users become aware of its many benefits.
Despite XRP's impressive price performance and growing adoption rate, Bitcoin remains the cryptocurrency market leader, with a considerable lead over XRP in terms of market cap and user base. However, XRP has the potential to surpass Bitcoin in the years ahead as more users become aware of its unique benefits and advantages over other cryptocurrencies.
Whether XRP will ultimately emerge as the new crypto king remains to be seen, but one thing is clear – it represents a significant step forward for the world of virtual currencies. As XRP continues to gain wider adoption, we can expect to see many exciting developments in the cryptocurrency market in the years ahead.
What is the main goal of XRP?
XRP aims to be the world's premier digital asset for payments, with its primary use case being to enable fast and cheap cross-border payments. The payment network is built on the XRP Ledger, an open-source distributed ledger technology that uses XRP as a native currency. Unlike other digital assets, XRP does not require a third-party intermediary for transactions to be processed.
Instead, it uses a consensus protocol that allows transactions to be validated and settled within seconds. This provides an efficient and secure way for financial institutions and individuals to transfer funds across borders without having to rely on traditional banking infrastructure. The combination of scalability, quick settlement times, and low transaction costs make XRP an attractive option for payments, remittances, and more.
What does Ripple provide the public?
A major conundrum that a cryptocurrency investor might believe they are facing is choosing sides between two coins or projects. XRP and Bitcoin are two of the leading cryptocurrencies on the market today, each with its own unique set of benefits.
Whether XRP will ultimately dethrone Bitcoin as the leading cryptocurrency remains to be seen, but it is clear that XRP is paving the way for a new era in digital currencies. As XRP continues to gain traction and adoption, we can expect to see many exciting developments in the world of virtual currencies in the years ahead.
Related articles:
Disclaimer
Any data, text, or other content on this page is provided as general market information and not as investment advice. Past performance is not necessarily an indicator of future results.