Top Cryptos Lighting Up Twitter: 7 Must-Watch Cryptos for Savvy Investors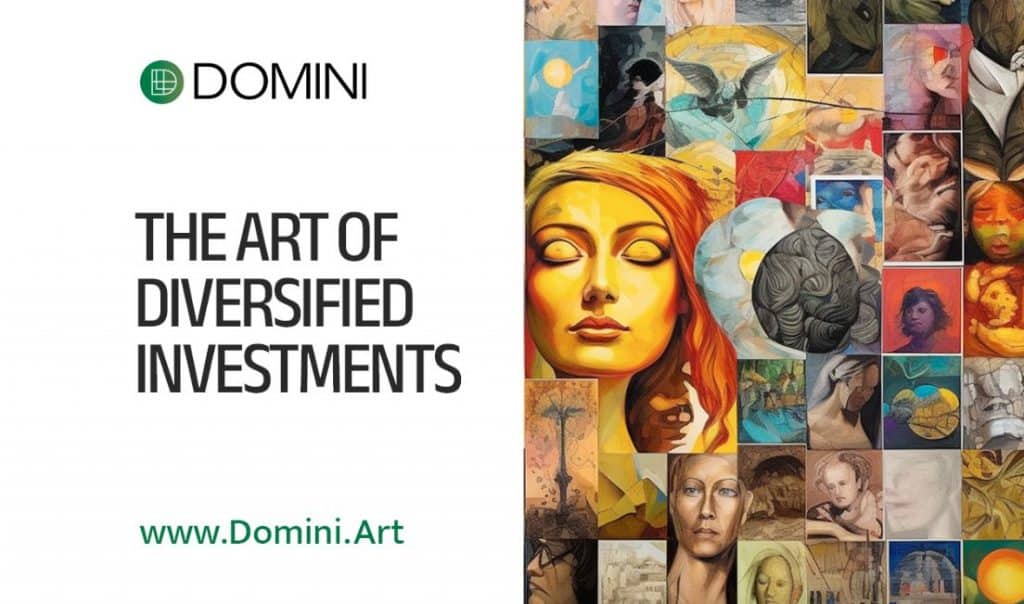 by
Gregory Pudovsky
Published: September 04, 2023 at 5:27 am Updated: September 04, 2023 at 5:27 am

by
Nik Asti
Edited and fact-checked: September 04, 2023 at 5:27 am
Twitter – now known as X – is home to plenty of crypto enthusiasts and analysts, it's no wonder that many crypto investors keep an eye on the latest Twitter trends to help make informed purchasing decisions. The micro-blogging platform is always buzzing with conversations about cryptocurrencies and how they are faring. Currently, the Twitter-verse seems to be fixated on the newly launched Domini — a decentralized platform where crypto users can access investment opportunities in luxury art. These high-end art pieces are monetized through NFT technology to give an average crypto user a chance to invest in a previously inaccessible market. If you are looking for high-performance cryptocurrencies that are ruling the Twitter threads, take a look at this list of the 7 most popular coins.
1. Domini: Unraveling the potential of DeFi in art investment 
Domini is a versatile platform that makes investment in high-end art more affordable and accessible.. The platform leverages the efficiency of Ethereum and its smart contracts to create a secure and dependable mechanism where crypto users can easily invest in blue chip art and make a profit. . Domini launched a native token called the $DOMI token which is built using the ERC-20 standard. The token is used for all transactions and rewards that the platform distributes among its users.
Savvy investors can invest at ground level and increase their potential profit by purchasing the $DOMI token on presale. The cryptocurrency ico has been making waves in the market as people rush to get their hands on the up-and-coming token.
The $DOMI token has a supply that's capped at 1,000,000,000 units that are distributed between different use cases to ensure optimum growth. . The lion's share of the supply is allocated for presale and the remaining for maintaining the liquidity pool and financing marketing activities, for team members, advisors, and partners. Users should remember that all purchased $DOMI tokens have a vesting period of three months.
A rather notable feature of the $DOMI token is its deflationary model. The model advocates a scarce supply as a means to keep price fluctuations minimal and the token value stable. If the token supply ends up being more than the demand, then it is brought back within the stipulated level by removing any extra tokens from circulation and burning them.
An example of how this mechanism works is the tax imposed by the Domini team on the sale and purchase of tokens. Whenever a community member buys or sells the $DOMI token, they would have to pay a tax. This tax is paid with $DOMI tokens and the proceeds are utilized for infusing liquidity in the platform, rewards, and funding marketing campaigns. However, a small share of these tokens are burned to prevent the supply from going off balance.
A key reason why many crypto enthusiasts consider it a top crypto to invest in is that token holders get exclusive rewards and perks by simply holding the cryptocurrency. For instance, token holders are eligible for a tiered membership scheme where they earn privileges by referring people to the platform. The membership scheme mandates that as token holders refer more members to the Domini platform, they will be eligible for a higher membership tier and rewards. These rewards range from early access to new launches, discounts, and even airdropped rewards.
Domini's artworks are sourced by a team of experts who carefully curate a set of premium pieces. These art pieces are then minted into NFTs and then sold on the platform's NFT marketplace, where it's sold for$DOMI tokens. These NFTs can also be fractionalized, so crypto users can opt for buying smaller parts of these digital assets.
If you are new to the art investment scene, you can avail of Domini's special service where an expert will guide you and explain the nuances of the ecosystem. Using the Domini Advisory service, crypto users can make more informed investment decisions.
2. InQubeta: Helping startups build the future of AI
InQubeta is a decentralized platform that aims to catalyze two of the most talked about sectors globally — artificial intelligence (AI) and startups. The platform allows budding startups working with AI to explore investment opportunities. The potential investors who onboard InQubeta get the advantage of accessing promising projects that are yet to hit the market and gain the early bird advantage. All transactions on the platform are executed with the help of its native coin, the QUBE token, which is the official medium of exchange of the InQubeta system. The token is also used for governance of the platform and to give token holders voting rights on proposals moved by other community members.
Startups who are looking for funding on InQubeta mint an NFT that represents what they would like to offer in exchange for investment. . It could be a reward level or a share in the startup's shares or any other offer. Investors will be able to evaluate and purchase these digital assets at InQubeta's NFT marketplace.
3. Cardano: Encouraging changemakers with Ouroboros protocol
Cardano is a developer-friendly platform for building dApps and other decentralized tools that is powered by the Ouroboros protocol. Developers feel that Cardano is an ideal choice for anyone struggling to decide which crypto to buy today for the long term as the Ouroboros protocol was backed by extensive evidence and peer-reviewed research. Its native cryptocurrency is the ADA token which is used for all transactions on the network. The platform leverages the proof-of-stake consensus algorithm for securing its network. Cardano has a policy of incentivized participation where token holders can operate staking pools and earn rewards in exchange. The cherry on the cake is the massive scalability that the network offers for dApps by leveraging several novel techniques like parallel processing of transactions, multi-ledger technology, and side chains.
4. Polygon: Taking zero-knowledge technology to the masses
Polygon is among the best altcoins you can find in today's market due to the ease with which developers can scale Ethereum-powered tools and dApps with it. According to many analysts, Polygon's secret to success is the way it makes zero-knowledge technology more accessible to a regular developer. It has released a native coin called the MATIC token which is among the most-traded cryptocurrencies. The wide array of tools that one can find in Polygon includes Polygon PoS which is used for deploying public chains. A seamless user experience, a near-zero gas fee, and lightning-fast transactions are some of the benefits that developers can look forward to if they choose to build with Polygon PoS. Another popular tool offered by the platform is Supernets which comes in handy while creating app-specific blockchains.
5. NEAR Protocol: Sharding at its best
NEAR Protocol is another developer-friendly platform where one can find cutting-edge tools for building dApps without struggling with low performance or low throughput. Its native coin is the NEAR token and it is the primary cryptocurrency of the network. The platform has carved a niche for itself by using the Nightshade technology, which is a type of Sharding technology, to boost performance. Nightshade sharding can be used to support millions of transactions per second. . Near Protocol uses human readable account names and is preferred by the developer community due to its easy user interface. The Near Protocol has become very popular among artists who regularly use it for promoting and releasing music albums.
6. Arbitrum: Taking Ethereum solutions to new heights
Arbitrum is a Layer 2 protocol that's used for scaling Ethereum-based tools like dApps. By leveraging optimistic rollups, Arbitrum strives to offer higher speed, scalability, and cost-effectiveness for Ethereum-based DeFi tools. Another reason why it has managed to maintain its growth despite the flurry of new altcoins is credited to high throughput and nominal gas fees, which is made possible by shifting the storage of the computation tasks off the blockchain. Arbitrum's native coin is the ARB token that's used for any transactional purposes that you might encounter on the network. The ARB token also doubles up as the governance token for the Arbitrum network.
According to analysts, the usage of optimistic ZK-rollups is part of what makes Arbitrum a good crypto to buy. e. For starters, it offers compatibility with unmodified EVM contracts. This means that developers can run any Ethereum-powered dApp on Arbitrum without modifying its code architecture. Next, Arbitrum can process thousands of transactions every second. Lastly, the platform enables its developers to deploy programs in multiple languages like C++ and Rust.
7. Hedera: Deploying high-performance dApps with ease
Hedera is an enterprise-grade public blockchain which developers or businesses can use to deploy high-performance and scalable dApps. Its flagship design makes it a more transparent crypto project which does away with the limitations of legacy issues like lack of stability and slow speed. Its native cryptocurrency, the HBAR token, is the key that opens doors to exclusive services like file storage, transactions, and smart contracts. The platform leverages a kind of proof-of-stake consensus mechanism called the Hedera Hashgraph for securing its networks. HBAR token holders can stake their tokens and turn validators to secure the network. They are rewarded with HBAR tokens in exchange for their services.
With Hedera Hashgraph, developers can look forward to enjoying benefits like efficient transaction verification, high-end security, and a mechanism to shield the network against cyberattacks. Hedera has emerged as one of the top crypto coins as it offers a range of cutting-edge services. These services include the consensus services or HCS with which a client can send messages to the Hedera Network for issues like negotiating the consensus order and timestamping. Another service offered by the Hedera network is the token service. The Hedera Token Service supports in-built tokenization and enables the platform's users to create and manage tokens.
Conclusion
These cryptocurrencies are some of the most talked about on X – formerly known as Twitter. Each has different features. Overall, Domini has the greatest potential offering an excellent opportunity for investors looking to benefit from low presale prices and high projected profits.
Domini has garnered a massive user base for itself by democratizing the art investment landscape and making it more accessible for even small-time investors. Using Domini's model, these investors can build a steady source of income that has the potential to reap rich rewards. Plus, being a top ico of the year, Domini has already set the ball rolling for what analysts suggest is going to be an exciting opportunity for investors in 2023.
Read more related topics:
Disclaimer
Any data, text, or other content on this page is provided as general market information and not as investment advice. Past performance is not necessarily an indicator of future results.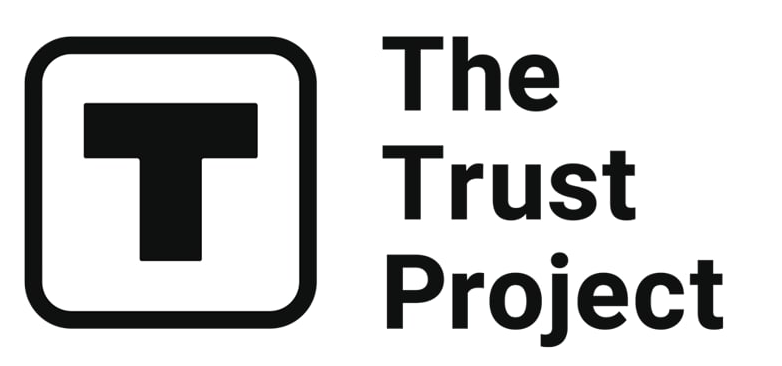 The Trust Project is a worldwide group of news organizations working to establish transparency standards.
Gregory, a digital nomad hailing from Poland, is not only a financial analyst but also a valuable contributor to various online magazines. With a wealth of experience in the financial industry, his insights and expertise have earned him recognition in numerous publications. Utilising his spare time effectively, Gregory is currently dedicated to writing a book about cryptocurrency and blockchain.
More articles


Gregory, a digital nomad hailing from Poland, is not only a financial analyst but also a valuable contributor to various online magazines. With a wealth of experience in the financial industry, his insights and expertise have earned him recognition in numerous publications. Utilising his spare time effectively, Gregory is currently dedicated to writing a book about cryptocurrency and blockchain.
Hot Stories
by Cindy Tan
September 25, 2023
by Victor Dey
September 25, 2023
by Damir Yalalov
September 25, 2023
by Victor Dey
September 22, 2023
Latest News
by Nik Asti
September 25, 2023
by Agne Cimermanaite
September 25, 2023
by Cindy Tan
September 25, 2023
by Cindy Tan
September 25, 2023