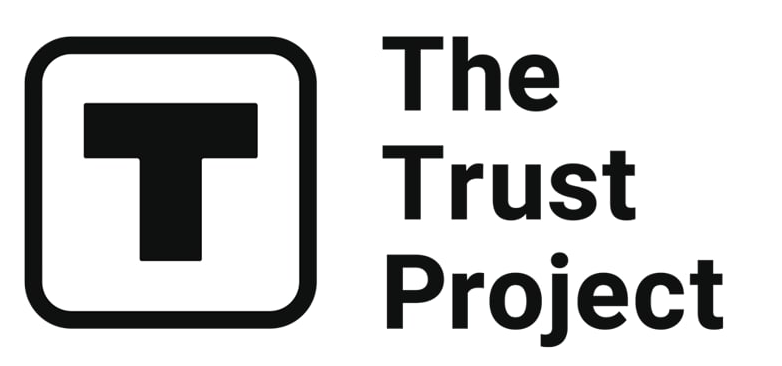 The Trust Project is a worldwide group of news organizations working to establish transparency standards.
If you're looking for ways to supercharge your Google Sheets and Docs experience, you're in luck. There are a number of great Google Sheets and Docs extensions that use the GPT-3 API to enhance your writing and creativity. With just a few clicks, you can expand on your ideas, summarize long texts, make your writing more professional, and even generate images based on your descriptions.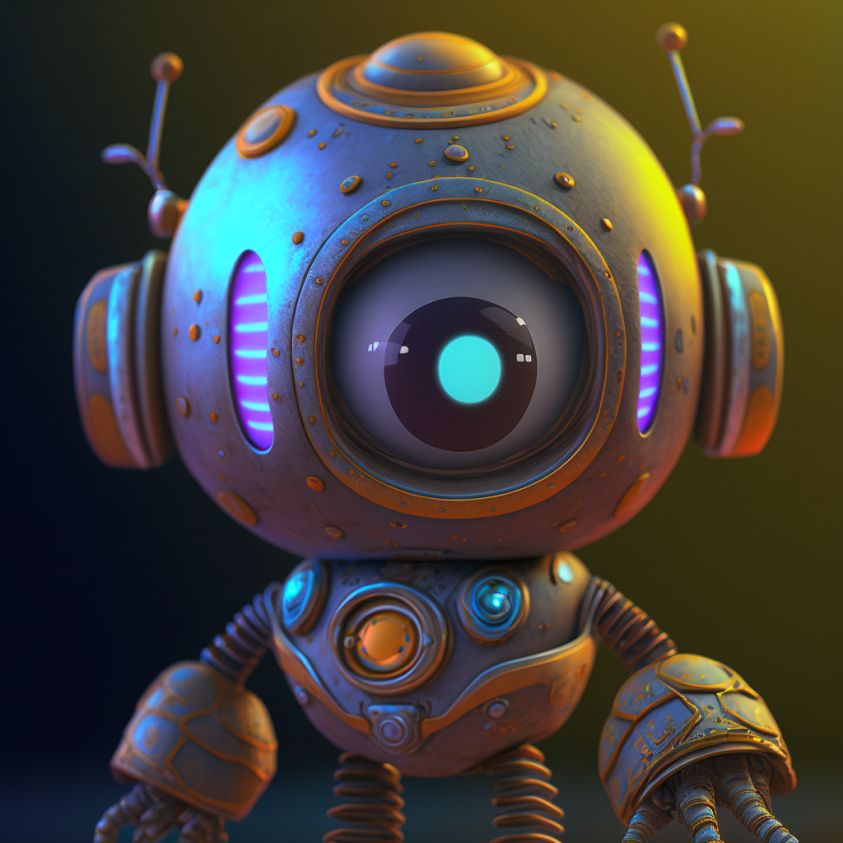 Pro Tips
1. Designers may now create appealing logos with a small fraction of the time and effort needed in the past thanks to AI logo creators.
2. These AI SEO tools can help ensure that the text generated by ChatGPT is properly optimized for search engines, making it easier to be found by potential customers
3. By leveraging the natural language processing (NLP) capabilities of ChatGPT and the power of AI-driven marketing tools, businesses can create more personalised and intuitive customer experiences
5 GPT-powered extensions for Google Sheets and Docs
ChatGPT in Google Sheets™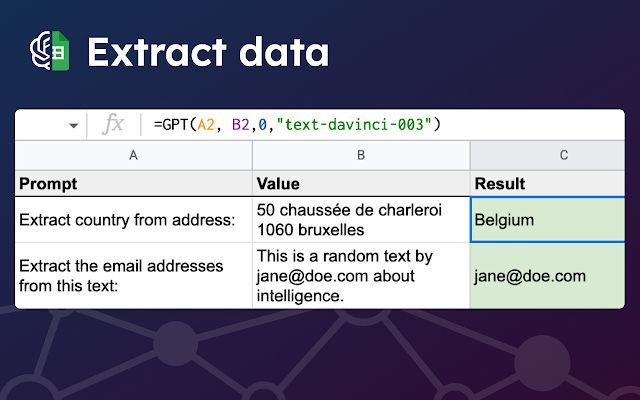 ChatGPT in Google Sheets™ and Docs™ is an AI-powered tool that can help you with a variety of tasks related to writing, including generating ideas, writing paragraphs or procedures, cleaning up lists, classifying reviews, writing responses to comments, and more. You can also use ChatGPT to translate content. Get the full power of AI for inspiration, outlines, categorization in your Sheets.
ChatGPT is a Google Sheets add-on that exposes two simple custom functions: =GPT to get the result in a single cell, and =GPT_LIST to get one list item per row. Using ChatGPT is simple. Just enter a prompt in a cell, and then use the =GPT or =GPT_LIST function to generate ideas or text. For example, if you wanted to generate a list of ideas for blog posts, you could enter the prompt "15 ideas for blog posts" and then use the =GPT_LIST function to generate the ideas.
ChatGPT is a powerful tool that can help you with a variety of writing tasks. Give it a try today!
GPT – GhostWryter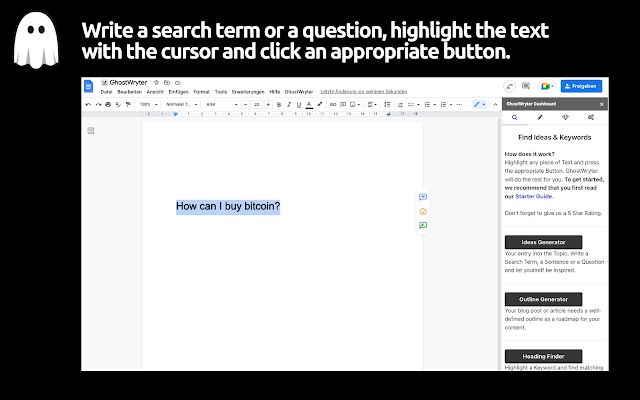 If you are in the business of writing, then you know that generating fresh and relevant content is essential to your success. This is where GPT GhostWryter comes in. GPT GhostWryter is a AI Writer, SEO Content Generator and Writing Assistant. With over 40 well-defined prompts, it gives you the power of an AI assistant for your daily workflow as an editor. Powered by OpenAI GPT (the basis behind ChatGPT), GhostWryter takes your writing to new heights.
With GPT GhostWryter and your own OpenAI license key for GPT-3.5 (ChatGPT), you are completely flexible and have full cost control. Whether you're a SEO manager, editor, blogger, marketing professional or student, GPT GhostWryter has the tools you need to succeed. So why wait? Get started today and see the difference GPT GhostWryter can make in your writing.
Docs™GPT by Applai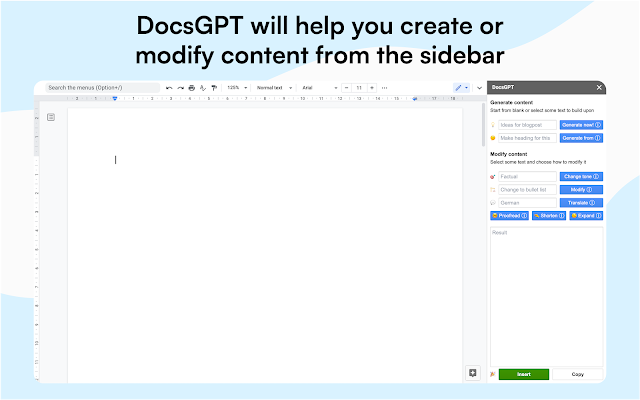 If you're looking for a Google Docs AI tool that can help you with your writing, look no further than Docs™GPT. This revolutionary tool can generate new content from scratch, modify existing text, change the tone of writing, translate to other languages, and even proofread for grammar and punctuation mistakes.
There are many reasons you might want to try DocsGPT, but here are just a few:
It can help you generate new content from scratch, or simply help you modify your existing text with the click of a button.
It can help you improve your writing by proofreading your text for misspellings, grammar, and punctuation errors.
It can help you translate your text into another language.
It can help you shorten or expand your text, depending on your needs.
DocsGPT is an AI tool that can help you with all of these tasks and more. So why not give it a try today? Install and try it for free.
SheetAI App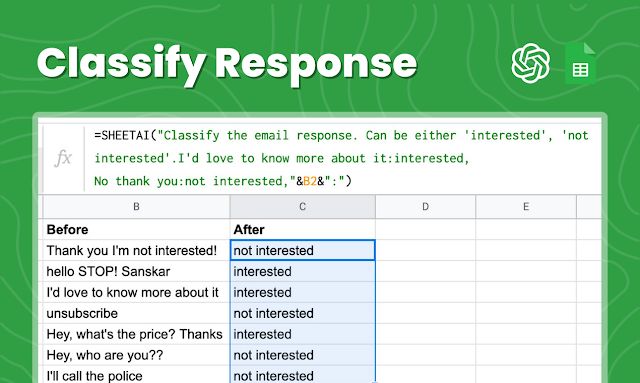 With SheetAI App, you can run variations of GPT3 prompts right inside google sheets, to sanitise data. This add-on allows you to harness GPT-3's AI power in Google Sheets™ with four custom functions: =SHEETAI for a single prompt to generate response and =SHEETAI_RANGE to get answer for question based on range info. =SHEETAI_IMAGE() to generate images using ai just provide description and get AI generate images from scratch (it really feels like magic)There is addition function called RANGESTRING() which helps provide range info as string to use inside SHEETAI so you can ask question based on data.
You can use SheetAI to:
come up with blog post ideas,
generate whole paragraphs or procedures,
clean up lists of names, addresses, emails,
companies, classify reviews with sentiment analysis or feature categorisation, summarise
write responses to online comments, and quickly try multiple versions of a prompt.
generate images in bulk using AI inside Google Sheets.
PromptLoop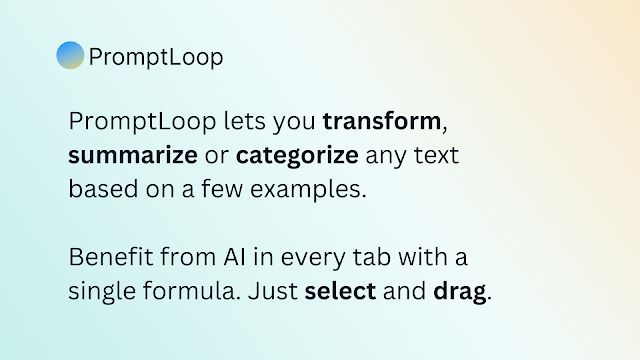 With PromptLoop, you can easily perform any task that would otherwise be manual and time-consuming. This includes tasks such as:
Formatting data
Converting text to different formats
Extracting data from text
Translating text
Summarizing text
There are endless possibilities for what you can do with PromptLoop, and the best part is that it's all automated. So you can focus on more important things and get more out of your data. PromptLoop uses powerful AI models like GPT-3 to automatically detect what you're looking for and calculate it with a single formula. All you need to do is provide a few example rows and PromptLoop will do the rest. It's that easy!
There are many reasons to use PromptLoop. Here are just a few:
Save time: PromptLoop automates tasks that would otherwise be manual and time-consuming.
Increase efficiency: With PromptLoop, you can get more out of your data in less time.
Improve accuracy: By automating tasks, you can reduce errors and increase accuracy.
Save money: PromptLoop is a cost-effective solution that can save you money in the long run.
Conclusion
If you're looking to get more out of Google Sheets or Docs, then you should definitely check out these GPT-powered extensions. They can help you automate tasks, get more insights into your data, and even collaborate with others more effectively. To learn more about GPT and how it can help you, be sure to read our other articles below.
Read more about GPT:
Disclaimer
Any data, text, or other content on this page is provided as general market information and not as investment advice. Past performance is not necessarily an indicator of future results.