TOKEN2049: Best Events Curated by Mpost


by
Nik Asti
Published: August 29, 2023 at 2:44 am Updated: August 31, 2023 at 6:14 am

by
Victor Dey
Edited and fact-checked: August 31, 2023 at 6:14 am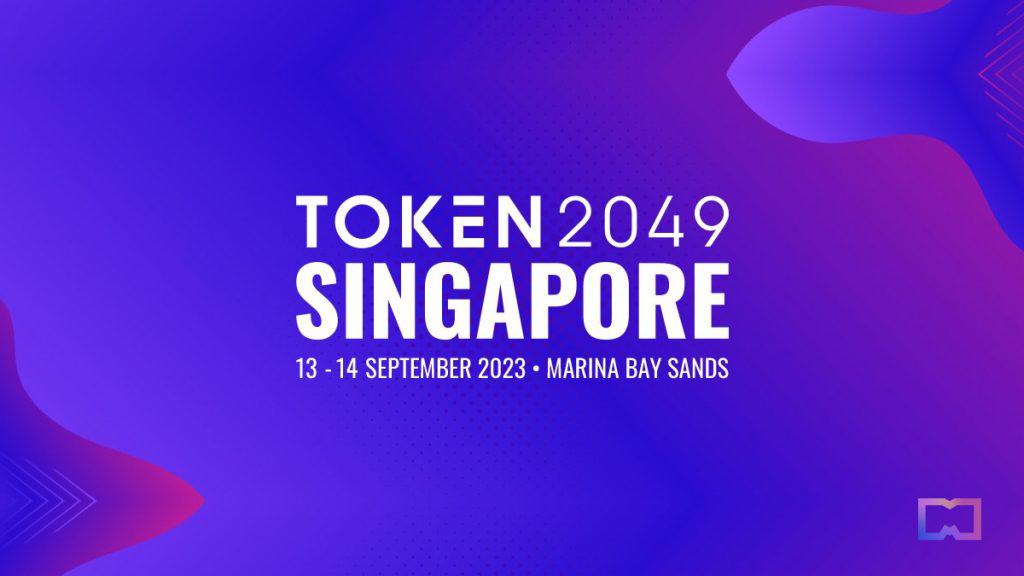 TOKEN2049, an annual event hosted in Singapore, stands as a pivotal gathering in the crypto realm — embodying revolutionary ideas, extensive partnerships and acting as a central point for the global Web3 community.
Orchestrated by leading minds in the industry, this conference is a celebration of the vast potential and opportunities presented by the decentralized digital frontier. Beyond the central attractions of insights and discussions by founders and top-tier executives of premier Web3 organizations, TOKEN2049 is set to host a plethora of over 190+ side events in its upcoming edition.
These range from focused roundtables to expansive symposiums, all tailored to present a diverse array of perspectives and expertise.

This article delves into the Mpost team's meticulous role in overseeing and curating these side events, offering insight into their significant engagement within the broader TOKEN2049 framework.
Ethereum Singapore Day 2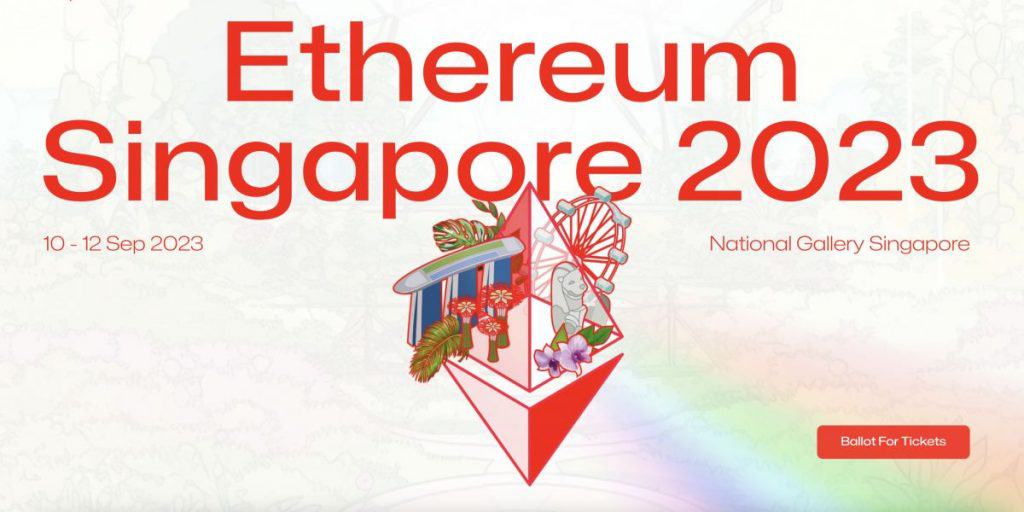 Supported by community partners, notably the thriving Ethereum Singapore Meetup Group with its 9,000 members, Ethereum Singapore offers an exceptional demonstration of Web3's transformative capacity, finely attuned to localized real-world contexts.
Dive deep into an immersive conference that is meticulously structured, with handpicked community hubs and thematic pavilions, designed to enrich your knowledge and broaden your horizons.
But that's not all! Get ready for a transformative hackathon that tackles tangible challenges presented by Singapore's non-profits and social enterprises with enthusiasm and innovation.
Guest Speakers:
Join Ethereum Singapore for an enlightening experience that goes beyond an event. Take part in this groundbreaking initiative and witness firsthand the monumental strides being made in the Web3 domain.
IOSG Old Friends Reunion in Singapore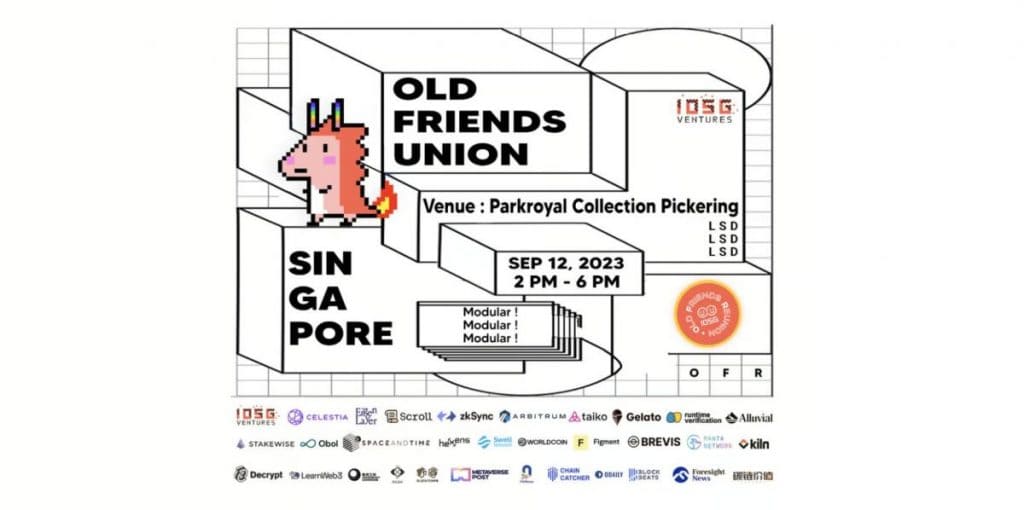 Join IOSG Ventures for an immersive experience into the heart of the crypto universe with the IOSG Old Friends Reunion in Singapore, happening at Token2049. This isn't just another crypto gathering; it's where the future of decentralized systems gets discussed by those shaping it.
Whether you're interested in Staking, Data Ownership, Modular Blockchain, or ZK-EVM, this event promises to be a deep dive into the industry's most pressing topics.
Over the past six years, the Old Friends Reunion (OFR) series has been a cornerstone of the crypto dialogue. With more than 10,000 onsite visits, 80,000+ YouTube views, and participation from 300+ industry experts, these events have received substantial media attention and contributed meaningfully to the broader crypto conversation.
Don't miss this opportunity to be part of an event that has been instrumental in shaping the crypto industry!
Timestamp Summit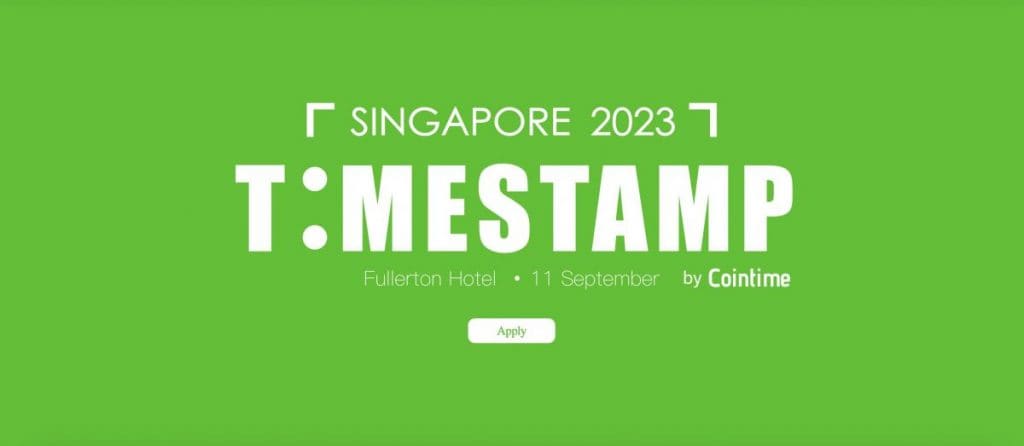 TIMESTAMP, a significant event poised to reshape the crypto world's narrative, is orchestrated by the distinguished Asian crypto media leader, COINTIME, in collaboration with diverse partners spanning the crypto spectrum.

The vision for TIMESTAMP is expansive – to establish it as an annual event in global blockchain innovation hubs. Making its debut in 2023, Singapore, a hub for blockchain excellence, has been fittingly selected for the conference's inauguration.
TIMESTAMP 2023 will host a gathering of Web3 pioneers, prominent investment institutions, inventive developers, industry regulators, and influential media entities. Each participant will contribute their unique insights, offering a comprehensive view of the industry's current landscape and future directions.

Beyond a mere conference, TIMESTAMP will serve as a dynamic dialogue platform.
Timestamp 2023's Illustrious Speaker Line-up:
DeSoc Unleashed x Web3 Social House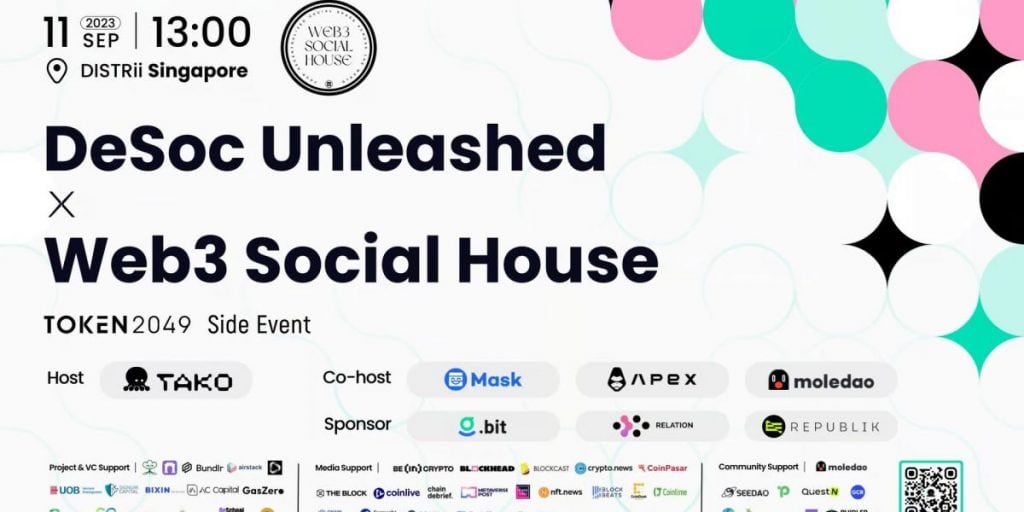 Presented by Tako Protocol, DeSoc Unleashed is a prominent annual summit devoted to the Web3 social frontier. This event fosters a vibrant environment for key figures in the decentralized social arena. Visionaries, decision-makers, and experts engage in dynamic discussions, interweaving insights, ideas, and innovations.
At its heart lies a dedication to knowledge exchange. Attendees can expect enlightening sessions delivered by luminaries within the decentralized social sphere.
DeSoc Unleashed transcends being just a summit; it serves as the forge where the future of decentralized social interaction takes form.
Ordinals Summit 2023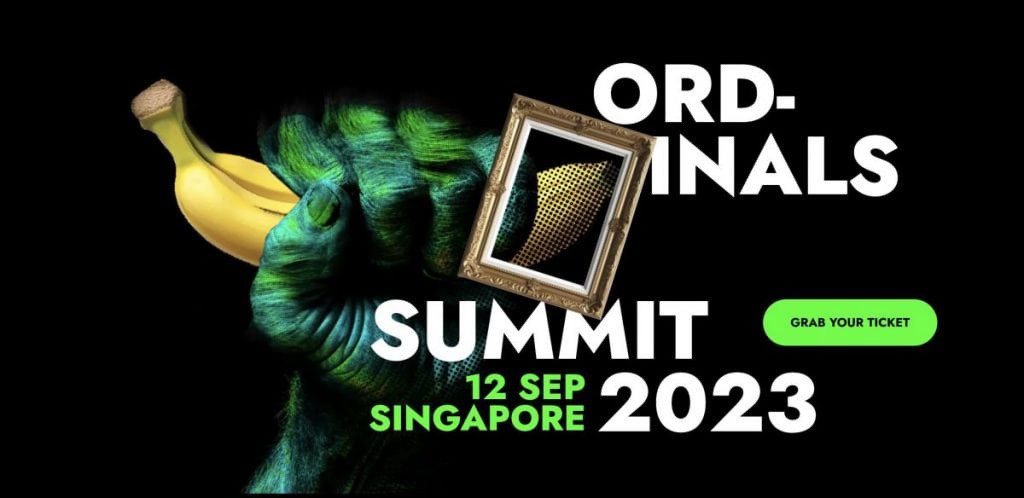 Ordinals Summit 2023 gathers the best minds from the world of developers, builders, investors, artists, and collectors in the Ordinals space. The single-day event will take place during Crypto Asia Week, ahead of the Formula 1 Singapore Grand Prix 2023 weekend, and is expected to host hundreds of attendees from around the world.
Speakers Snapshot:
U-Zyn Chua of Ordzaar, a beacon of research in the space.
Erin Redwing from Ordinals Protocol, an oracle in her own right.
Event Highlights:
Deep dives into the synergy between Bitcoin and Ordinals and their collective future.
Panel discussions that weigh the transformative impact of Ordinals on the crypto domain, touching upon marketplaces, inscriptions, and the resurrection of Bitcoin's building culture.
This summit promises rich conversations, trend-setting discussions, and networking opportunities with the crests of the Ordinals wave.
Web3 Investor Breakfast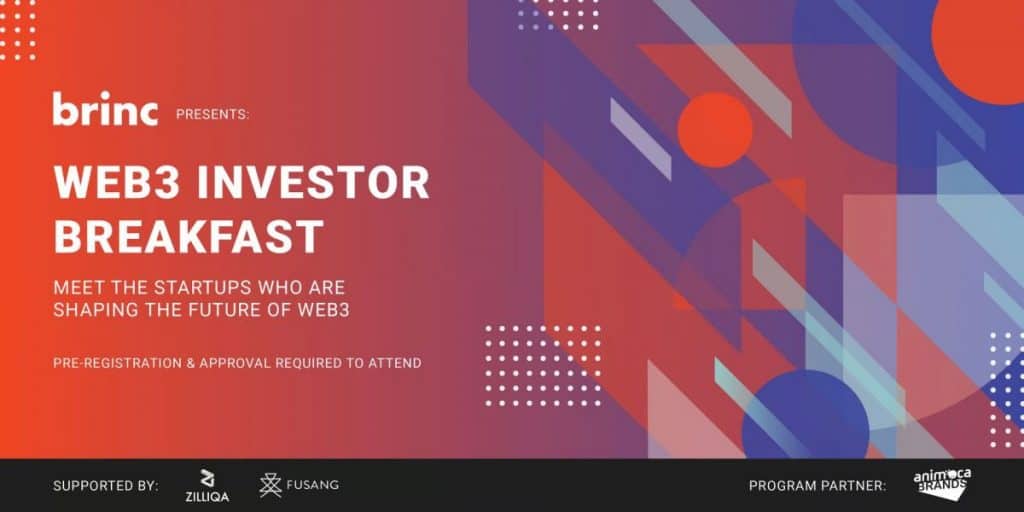 Explore the Future of Web3 at the Web3 Investor Breakfast, a focal event of TOKEN2049. This occasion offers a distinct chance to connect with pioneering startups that are shaping the contours of the Web3 era.
Featuring the distinguished third batch from Brinc's Web3 Accelerator, a notable collaboration with Animoca Brands, along with alumni from earlier cohorts, this assembly encompasses a broad range of sectors. Each sector is powered by blockchain's transformative potential, decentralized apps, and cutting-edge technological innovations:
DeFi
Entertainment & Loyalty Platforms
Gaming
Healthcare
Technology & Infrastructure
Guided and supervised by Mpost, this event promises enlightening insights, collaboration opportunities, and a glimpse into the dynamic Web3 horizon.
Thriving in Turbulence with Blockchain.com and AWS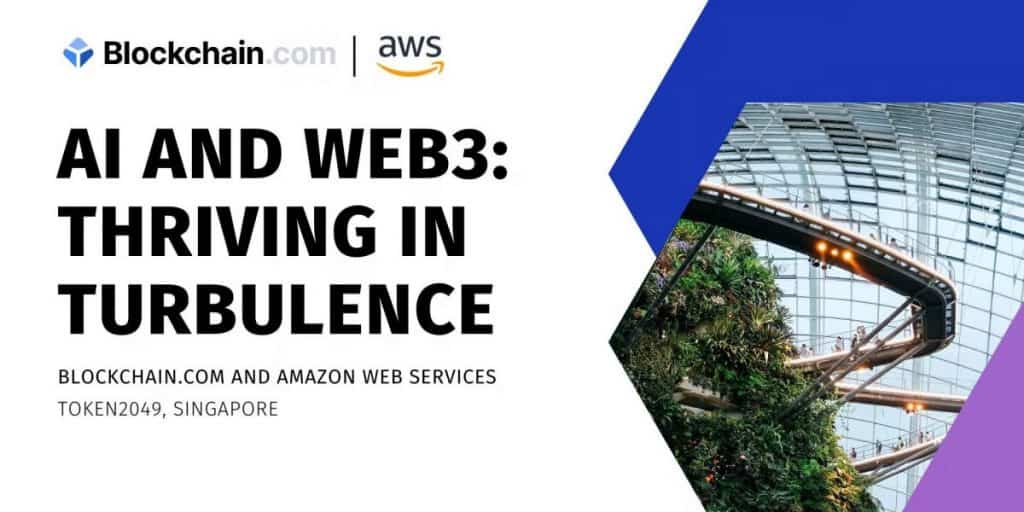 Join the insightful collaboration between Blockchain.com and AWS as they delve deep into the ever-evolving confluence of tech and finance, an arena marked by relentless progress and shifts.
Engage in enlightening discussions with industry frontiers like Rarible, BitGo, Unstoppable Domains, and many others. Blockchain pioneers will share their insights on the hurdles and paradigm shifts in fintech over the recent year, highlighting the dual nature of challenges as both potential pitfalls and catalysts for innovation:
Navigating the Crypto Bear Market
Discover the multifaceted approaches adopted by crypto stalwarts to not only navigate but prosper during downturns. Strategies range from diversifying product suites, venturing into fresh audience demographics, to launching novel revenue streams.
Harnessing AI and GenAI within the Web3 Framework
Witness how the fusion of these domains is revolutionizing areas like content generation, managing compact teams, and enhancing the prowess of blockchain analytics. The spotlight is on leveraging AI to elevate web3 and crypto offerings.
Blockchain.com Open Cafe and Work Lounge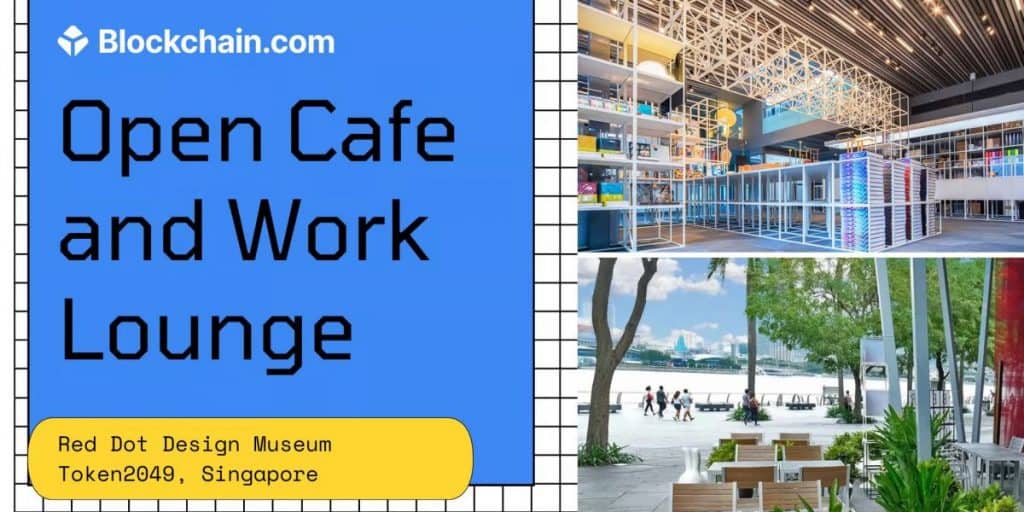 Join us for an informal coffee meetup hosted by the Blockchain.com team at the Token2049 event in Singapore. This is a prime chance to connect, engage in discussions about current trends, and perhaps even exchange insights on the industry's future.
Special Highlights:
Get firsthand insights from Blockchain.com experts.
Discuss the latest developments in the crypto space.
Network with fellow enthusiasts and professionals.
Blockchain.com seeks to foster a conducive and engaging environment for meaningful interactions, reflecting the limited space available. The venue's capacity is fixed, making entry prioritized on a 'first come, first served' principle. Moreover, a maximum stay policy is in place to facilitate broader participation by as many attendees as feasible.
We anticipate your presence, eagerly anticipating insightful discussions within the realm of blockchain while sharing a cup of coffee!
Coinbase House @ Mott 32 Day 1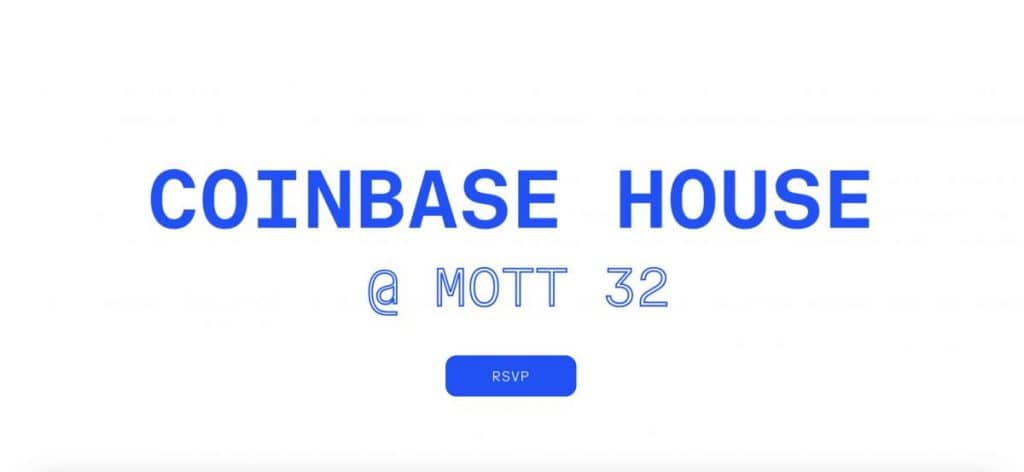 Coinbase House is a pivotal gathering hub for the top-tier institutional investors, allocators, and corporations worldwide. This event offers a unique opportunity to gauge the present climate of the crypto economy, along with exploring the rapid innovations pushing our industry – and the wider financial system – into the future.
What can attendees expect?
Insightful Panel Sessions: Engage in stimulating conversations, as experts delve deep into various facets of the cryptoeconomy.
Networking Opportunities: Interact with industry peers, creating valuable connections that could shape your next big venture.
Live Product Demos: Experience firsthand the cutting-edge solutions that Coinbase is bringing to the table.
Hosted Hospitality: Relish the comfort and warmth of our hospitality, making your event experience memorable.
Featured Speakers:
Anthony Bassili: Spearheading Asset Allocators & Tokenization at Coinbase Americas.
David Duong: Renowned as the Head of Institutional Research at Coinbase.
Usman Naeem: The driving force behind Derivative Sales and Agency Trading, serving as the Sr. Director at Coinbase.
Kevin Johnson: With his vast expertise, Kevin leads as the VP of Institutional Sales and Trading at Coinbase.
Sebastian Bea: As the President of Coinbase Asset Management, Sebastian is pivotal in shaping investment strategies.
Mark your calendars, for this is not just another crypto event. It's where ideas meet innovation. We're excited to share this journey with you.
Meet the VC Brekky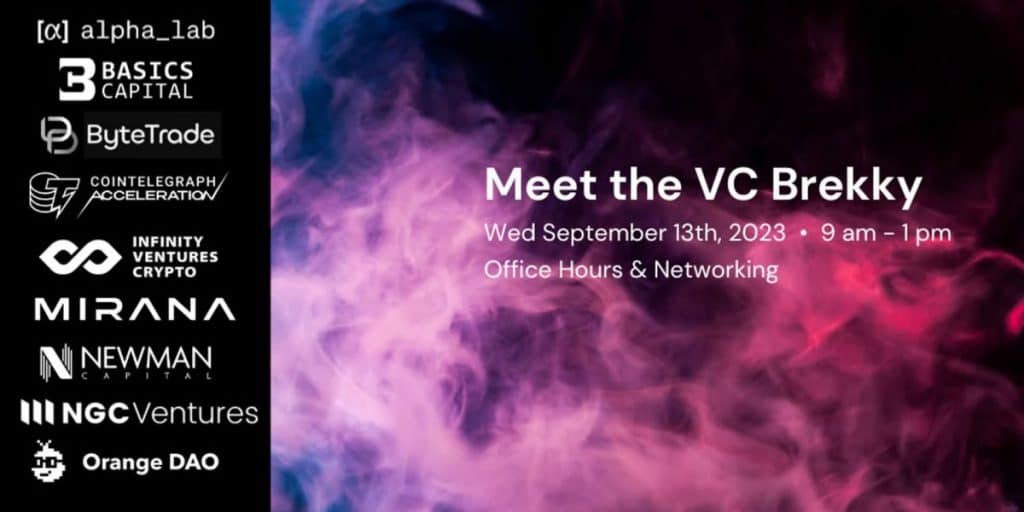 The forthcoming event highlights founders and builders currently engaged in fundraising. Due to its selectivity and substantial interest, potential participants in this phase are urged to meticulously fill out all necessary form fields.
The company has previously taken part in prominent events like EthDenver, Consensus, and EthCC, underscoring the caliber of their organized gatherings.
Amidst a saturation of investor events in the industry, this specific gathering stands out for its dedication to cultivating genuine connections between financiers and innovators, bolstering the broader ecosystem.
VIP Dinner by Kronos Research​ x dYdX x Hashed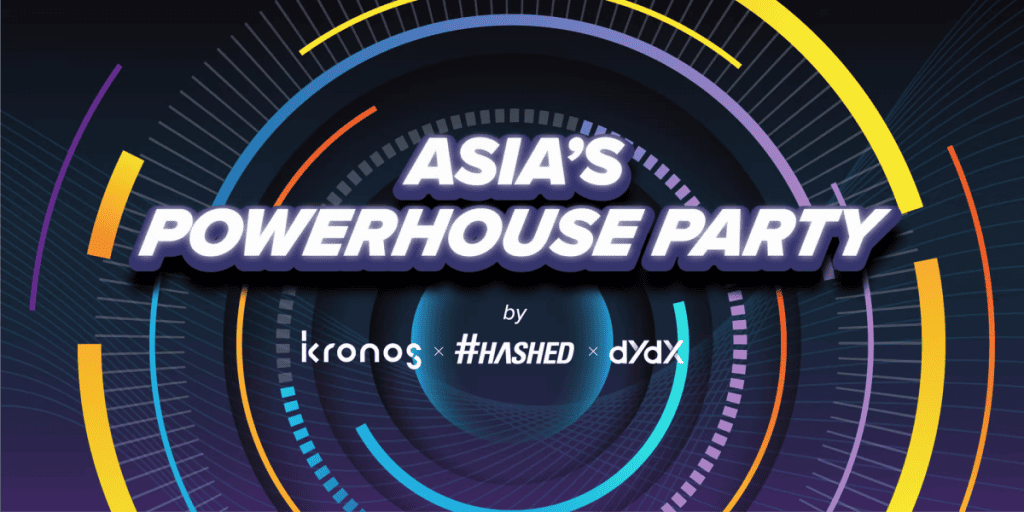 The VIP Dinner event co-hosted by Kronos Research, dYdX, and Hashed guarantees to be a standout occasion on the industry calendar. This pioneering event strives to establish new networking and industry insight standards.
Participants can expect an immersive experience that merges innovation, unparalleled networking prospects, and insights from leading experts. The dinner signifies a distinctive convergence of ambition and expertise, providing attendees an exclusive peek into the sector's future.
This is an unmissable opportunity to engage with the industry's brightest minds.
Meet the Mpost Team at TOKEN2049
A highlight of TOKEN2049 will unquestionably involve engaging with the Mpost's Team members.
As fervent proponents of delivering quality content and fostering meaningful community interactions, we eagerly anticipate establishing connections with participants, comprehending their viewpoints, and envisioning potential partnerships.
For an exhaustive rundown of the side events we're associated with, please navigate through the official links shared below:
TOKEN2049 is more than a mere entry in the crypto event calendar. It mirrors the shared industry yearning for decentralization, agility and a broader scope.
The array of side events during TOKEN2049 in Singapore represents a diverse mix of fervent interests. Whether delving deep into technicalities or engaging in relaxed networking, each event captures the dynamic essence and unwavering drive for blockchain community innovation.
With active participation from the Mpost Team, the narrative is poised to attain enriched depth and perspective.
Embark on a journey into the future, immerse in the culture, and embrace the excitement this September in Singapore. We eagerly anticipate your arrival!
Note: The article has been updated. IOSG Old Friends Reunion in Singapore has been added to the list of events.
Read more:
Disclaimer
Any data, text, or other content on this page is provided as general market information and not as investment advice. Past performance is not necessarily an indicator of future results.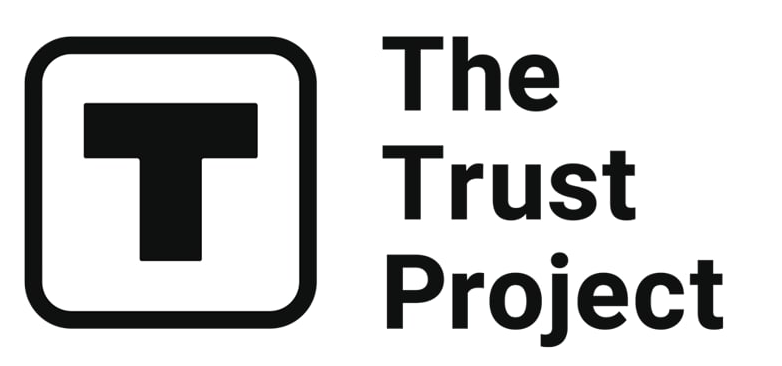 The Trust Project is a worldwide group of news organizations working to establish transparency standards.
Nik is an accomplished analyst and writer at Metaverse Post, specializing in delivering cutting-edge insights into the fast-paced world of technology, with a particular emphasis on AI/ML, XR, VR, on-chain analytics, and blockchain development. His articles engage and inform a diverse audience, helping them stay ahead of the technological curve. Possessing a Master's degree in Economics and Management, Nik has a solid grasp of the nuances of the business world and its intersection with emergent technologies.
More articles


Nik is an accomplished analyst and writer at Metaverse Post, specializing in delivering cutting-edge insights into the fast-paced world of technology, with a particular emphasis on AI/ML, XR, VR, on-chain analytics, and blockchain development. His articles engage and inform a diverse audience, helping them stay ahead of the technological curve. Possessing a Master's degree in Economics and Management, Nik has a solid grasp of the nuances of the business world and its intersection with emergent technologies.
Hot Stories
by Damir Yalalov
September 27, 2023
by Victor Dey
September 27, 2023
by Cindy Tan
September 26, 2023
by Victor Dey
September 26, 2023
Latest News
by Damir Yalalov
September 27, 2023
by Damir Yalalov
September 27, 2023
by Agne Cimermanaite
September 27, 2023
by Cindy Tan
September 27, 2023